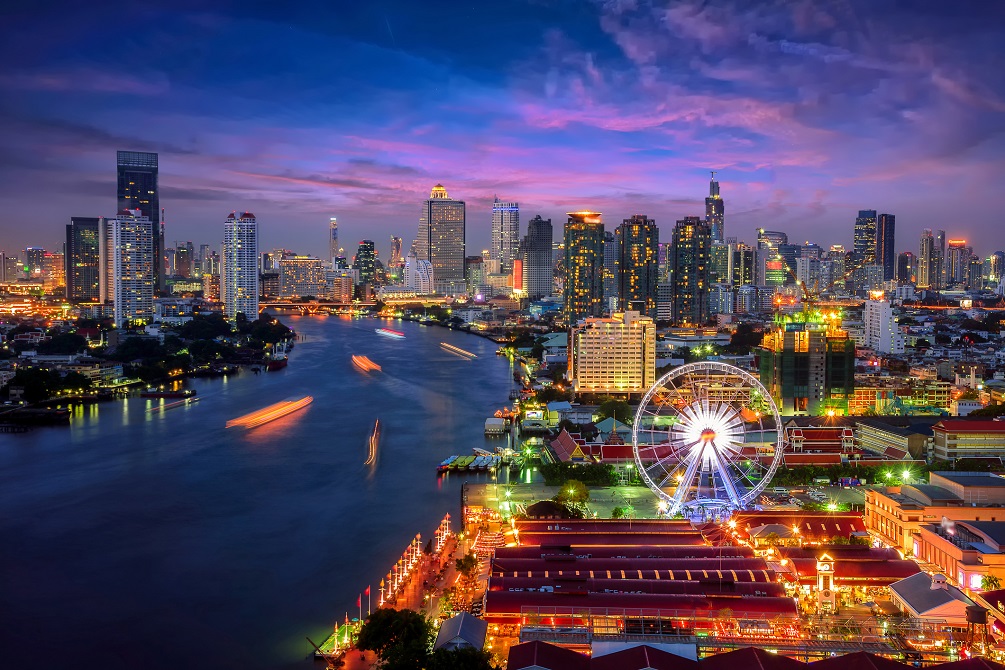 A friendly destination, Thailand tempts travelers with a mix of food and fun, culture and calm, history and hedonism. With tropical beaches, a throbbing nightlife, shimmering temples, and lofty skyscrapers. Thailand is truly a hotspot with many attractions.
Begin your journey in Bangkok, where vibrant markets, flashy malls, and resplendent shrines, sit alongside intriguing museums, scrumptious street food stands, and some of the best restaurants and rooftop bars.  
To immerse yourself in history and culture, head to Chiang Mai, which has a compelling tradition of arts and crafts. Here, you can enjoy a variety of experiences from cookery classes and trekking to massages, meditation, and colorful festivals like Songkhran.  
For a tropical escape, head to the Samui archipelago. Ko Samui, will captivate you with its pristine beaches while Ko Pha Ngan, will give you the chance to explore coves and Hat Rin, the party hotspot of Thailand.  
If trekking and exploring ruins and heritage are what interests you, make a detour to the Central Plains, where you can't miss the towering stupa Phra Pathom Chedi, overlooking the skyline.  
No visit to Thailand is complete without dropping by Phuket, its top tourist destination. Discover a number of fine beaches and interesting nightlife. Koh Phi Phi is another party pitstop that you could drop by.   
For a family vacation, Ko Lanta is a good forested area to explore, while those seeking a jungle escape can head to the rain forests of the Khao Sok National Park.  
For unspoiled beaches, visit the mainland of Trang, which has a long stretch of sands, caves, and mangroves, with sports like snorkeling. 
Khao Yai National Park has been designated as a UNESCO World Heritage Site and is rich in biodiversity with an abundance of flora and fauna. It houses more than 300 birds and 20 land-mammal species. 
If you're looking for a sun-kissed paradise with immaculate beaches, emerald forests, sumptuous food, and colorful culture, Thailand is just the place for you.