The best holidays in Thailand are those that strike a balance between relaxation and adventure. In the mountainous north of the country, Chiang Mai offers something different to the islands & beaches of the south.
Chiang Mai is an ideal destination for those interested in adding some cultural and adventurous experiences to their holiday in Thailand.
Culture & History 
Thailand has a rich and complex history and Chiang Mai offers a glimpse into that tumultuous history. Over the course of centuries, Thailand has seen regional power struggles, with competing kingdoms and powerful city-states.
Chiang Mai which means 'new city' was founded by King Mangrai on April 12th, 1296. Mangrai established Chiang Mai as the capital of the powerful Lanna Kingdom. 
There are over 300 temples in and around Chiang Mai. At first reading, this fact is a little intimidating, even for the most energetic of sight-seers. Luckily the majority of the most impressive of those temples, including Wat Chian Man, which dates back to the 13th century, is located in Chiang Mai's old city and can be explored on foot over the course of a day. The opulent temples give an indication of the wealth creation and importance of Chiang Mai throughout history.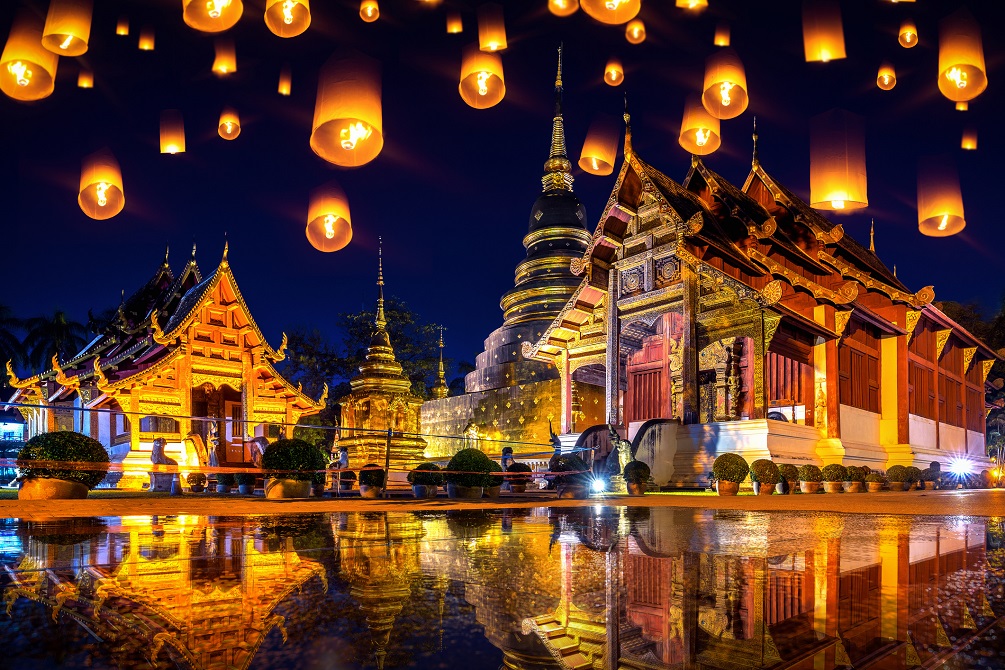 Traditional Ways of Life
Chiang Mai is incredibly diverse with many different peoples and ethnicities calling the area home. Ethnic groups and hill tribes occupy the villages and communities that surround the city.
Predominantly focussed on self-subsistence farming the indigenous people have carved a place for themselves in the modern world whilst preserving much of their traditional ways of life. Many hill tribes have maintained their own language and dialects, their traditional forms of architecture, and their traditional celebrations. Particularly impressive is the way that the hill tribes continue to make their clothing through traditional, centuries-old methods.
Outdoor Activities in Chiang Mai
Chiang Mai is the center of excursion tourism in Thailand, with a plethora of outdoor-based activities such as trekking and nature tours departing from the city on a daily basis.
The topography is mountainous with forested hills and thick jungles. The rivers that form in the high mountains near the Laos border flow south towards the rice paddies and fields that cover the plains surrounding Chiang Mai.
Notable natural landmarks include the Ping River which flows for over 300kms and Doi Inthanon, Thailand's highest mountain at 2,575 meters above sea level.
Hilltribes
Dozens of ethnic hill tribes live in close proximity to Chiang Mai including the famous Karen tribe, who decorate women's necks with bangles.
A walking tour to a tribal village gives a glimpse into how the people have lived in harmony with their natural surroundings for hundreds of years. Multi-day treks and stays on eco-resorts are a popular way to experience these traditional ways of life.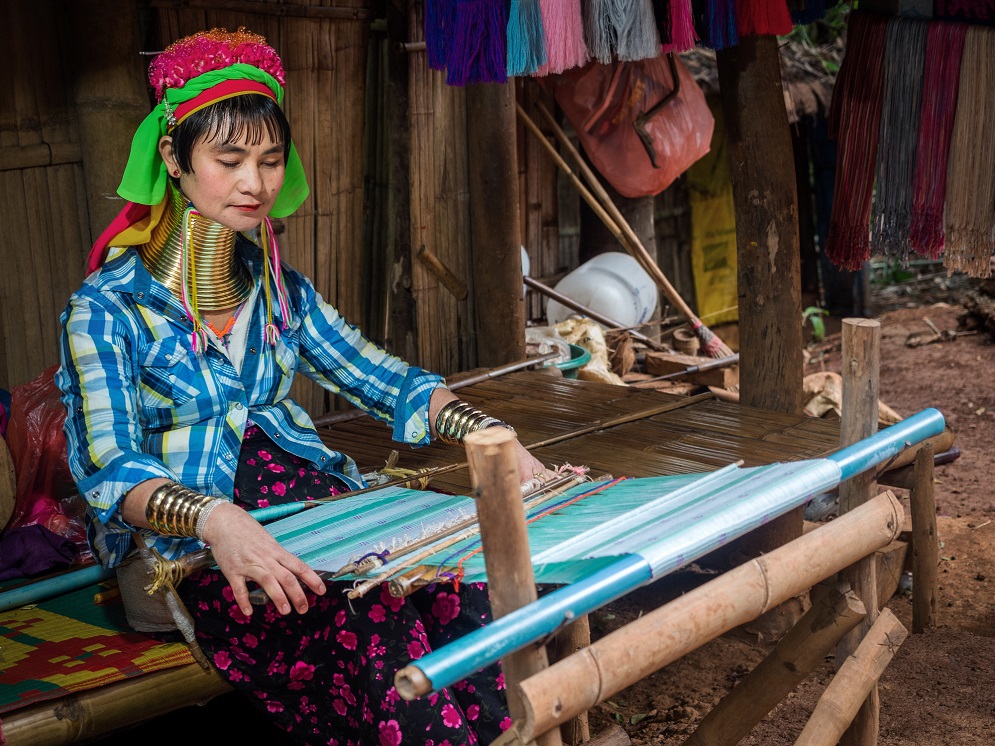 Vibrant Markets 
Chiang Mai is famous for its night market, which is open from Friday to Sunday. The vibrant markets offer a range of street food and traditional handcrafted items, many of which are walked to the market by colorfully dressed members of the various hill tribes.
Northern Thailand, particularly Chiang Mai is famous for its exciting handicrafts such as clothes, shoes, and homeware. Chiang Mai's markets offer a great opportunity to bag a deal, a gift, or a souvenir.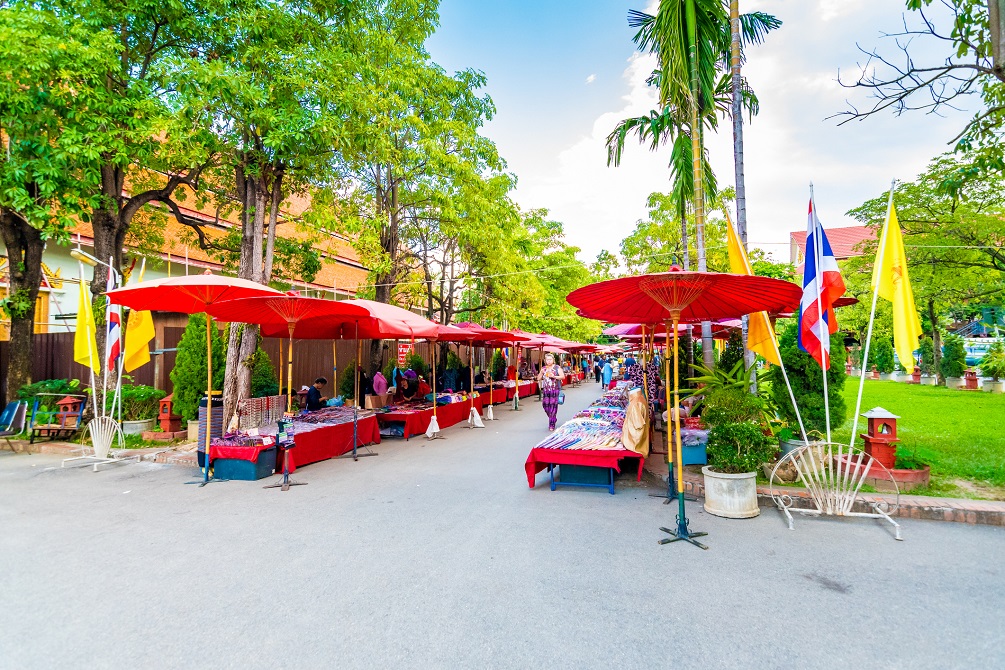 Climate 
The weather in the northern regions of Thailand is more varied in comparison to the more tropical south.
Between November and February, Chiang Mai experiences daily temperatures as low as 15°C. Rainfall is usually rare during this period. Starting in March and lasting through to August the weather is more similar to that in the south, climbing up to 30-40 degrees celsius with tropical rainstorms more likely. 
Transport
Chiang Mai is well served through multiple transport links. The airport, located in the city center, is the second-largest airport after Suvarnabhumi, with daily flights to Bangkok.
Once in Chiang Mai, tuk-tuks and rickshaws are common as well as air-conditioned taxis and motorbike taxis. Car or motorbike rental is common and offers a convenient way to explore the area surrounding Chiang Mai. Be warned, inner-city traffic is common especially around the old city. 
Why Visit Chiang Mai?
Chiang Mai is Thailand's cultural capital. It's a destination that offers a real change from the beaches and islands of the south which can, at times, feel crowded and almost theme park-like. The most pleasing thing about exploring Chiang Mai's ancient temples, vibrant markets, and museums is the fact that it's all surrounded by stunning natural beauty.
Some visitors to Chiang Mai prefer to take day trips that allow them to get back to the luxuries and comfort of the city by late afternoon or evening. Others opt for more immersive experiences by organizing multi-day excursions that might incorporate an activity like trekking or staying on an eco-resort. The point is Chiang Mai allows you to design a varied itinerary that suits your circumstances. 
Chiang Mai feels as though it gives a real sense of Thai life and how the country has developed. Learn the history, experience the traditional rural way of life, and start to understand how an appreciation for nature is central to how the Thai people approach life.
If you're seeking an authentic travel experience, look no further than Chiang Mai.