The James Bond dynasty has captured the hearts of many throughout the years. Besides being one of the greatest collections of class-A action flicks, a night of James Bond promises grandeur and glimpses of the high life. precious jewels, crystal chandeliers, idyllic stone mansions, and of course, the famous "shaken-not-stirred" martini. James Bond is also a wanderluster's dream; a regular part of the 007 narratives is traipsing through lavish destinations to save the world, then taking a hiatus in some tropical paradise or another until he's called back to action. 
Many high-profile Hollywood figures have taken on the prestigious role and it is time, once again, to retire our beloved James Bond, Daniel Craig, and reboot the series. What if we told you that you could plan a holiday to one of the many extravagant hotels frequented by 007 himself? That's right. To commemorate the end of Daniel Craig's reign, we've gathered a list of all the best, "real-life" luxury hotels that set the scene throughout the Bond films, and now you can travel just like Daniel and the rest of the great James' of history. 
Torre Di Tal Amon Accio 
Spotted In: Since this list is in honor of Mr. Daniel Craig himself, it seems only fitting that we kick things off with a hotel featured in one of his Bond Films. La Torre di Talamonaccio can be seen in Quantum Of Solace. James Bond visits the mansion to see René Mathis, who is portrayed as this jaw-dropping homestead's owner.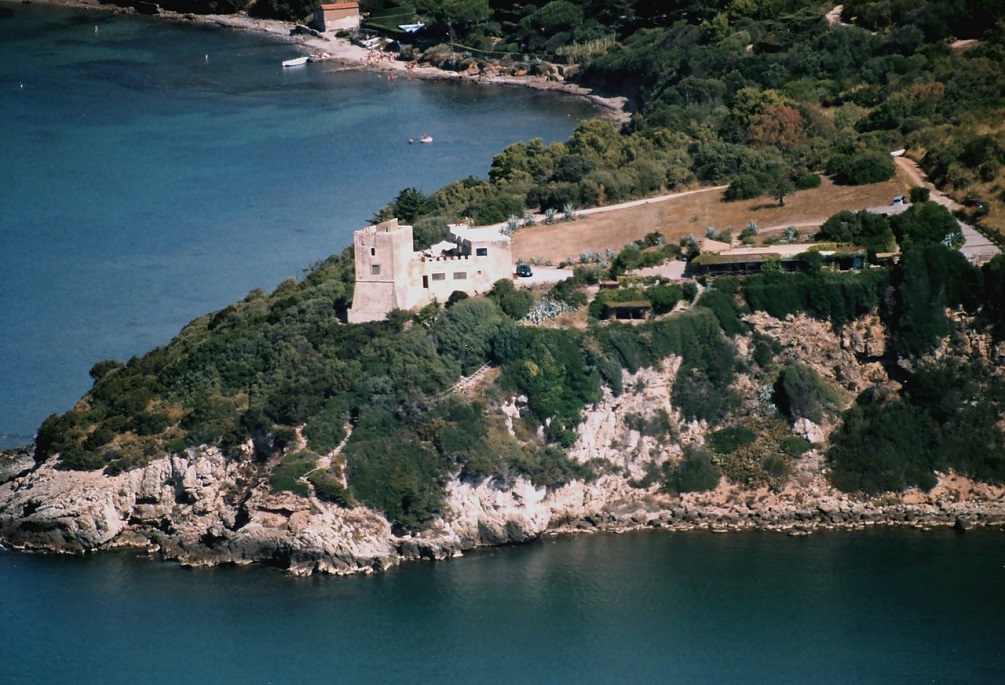 The New Otani
Spotted In: Going Back in time to 1967 and the Sean Connery era, you may remember the New Otani from You Only Live Twice. The Hotel masqueraded as the Osato Chemicals headquarters, which was the main front for SPECTRE in Japan.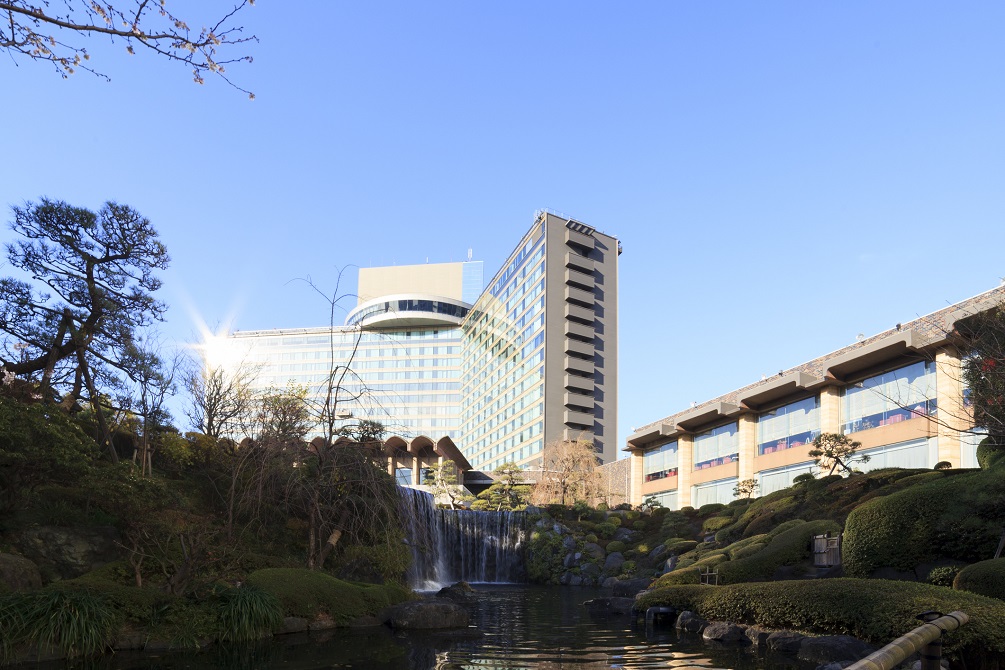 The One and Only Bahamas
Spotted In: James bond can be seen perusing the grounds of The One and Only in Casino Royale, namely the reception area and the spectacular gardens. He's also shown playing poker in the hotel library, but Bond isn't the only one who loved this resort. Solange checks into villa 1085, so if you're a bond girl super-fan we'd recommend requesting this room upon booking. It's unclear if villa 1085 was the one actually used for filming, but it doesn't hurt to snap a photo as your enter your guest room- hello bragging rights! The One and Only is aware of the "James Bond experience" that comes along with visiting their hotel and now serving a Casino Royale-inspired cocktail at their ocean Club Dune restaurant. Just a warning though- it has vodka, gin, AND wine in it so you may want to request a golf cart lift back to your room.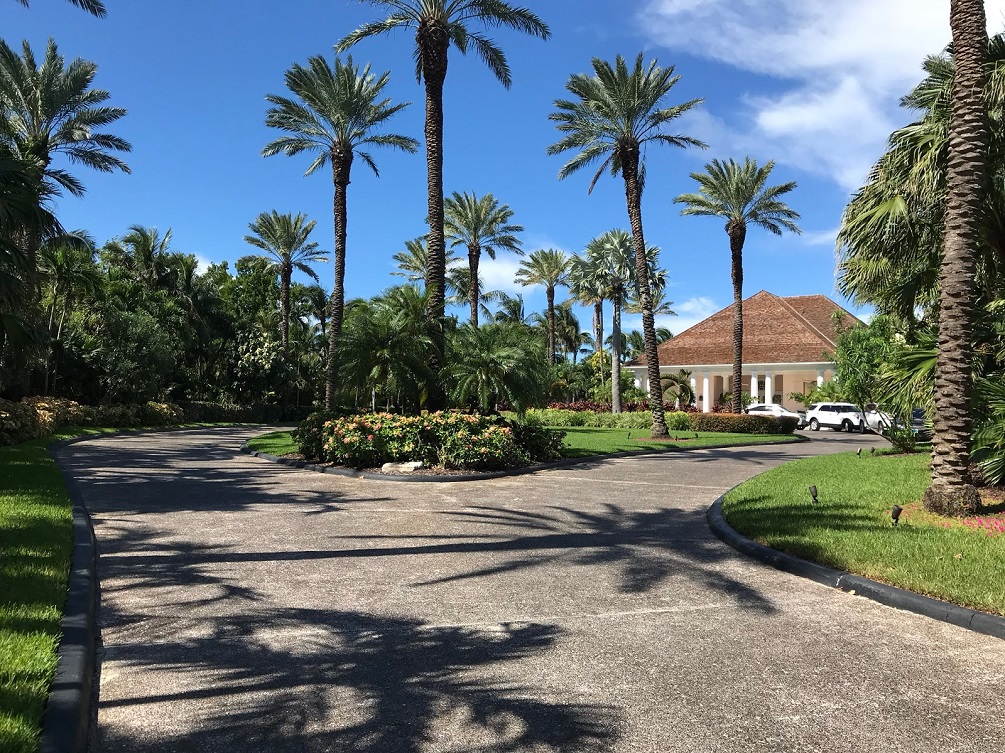 Cipriani Venice
Spotted In: Another Casino Royale splendor, the Cipriani Venice can be spotted several times throughout the movie, but you may only recognize its terraces and private marina. This is where Daniel Craig's Bond keeps his yacht. In addition to being an on-screen sensation, this hotel actually acted as the official accommodation for cast and crew during filming- so you're getting a double whammy experience if you choose to visit.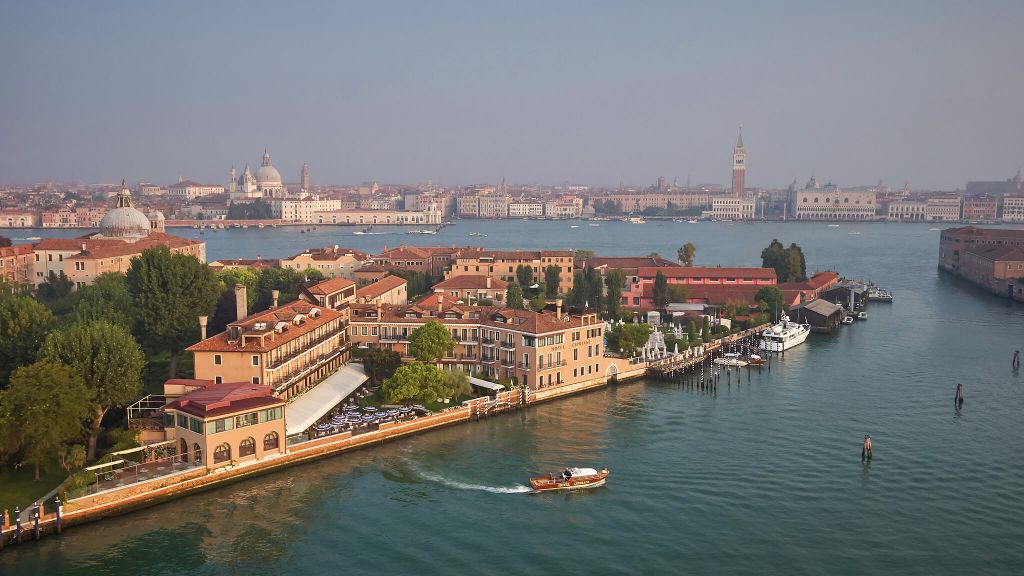 The Hotel Danieli 
Spotted In: The first of the hotels on this list frequented by Roger Moore's James Bond is the Hotel Danieli. This hotel was filmed for both interior and exterior scenes in Moonraker. More specifically, the scene where Dr. Holly Goodhead and Bond decide to join forces was filmed in the Hotel's Royal Suite or "Suite del Doge".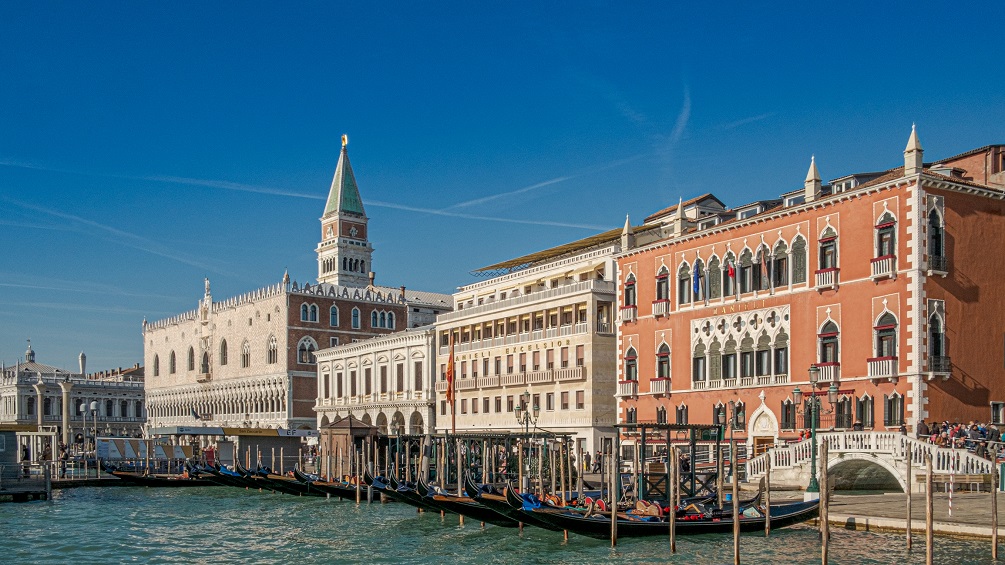 Hotel Cala di Volpe
Spotted In: The shooting location of one of Roger Moore's spicier scenes, The Cala di Volpe's piano bar can be seen as Bond seduces Amasova in The Spy Who Loved Me. This is now an Italian hotspot for many A-list celebrities like Heidi Klum, so you'll be in good company if you decide to book a stay at the Hotel Cala di Volpe.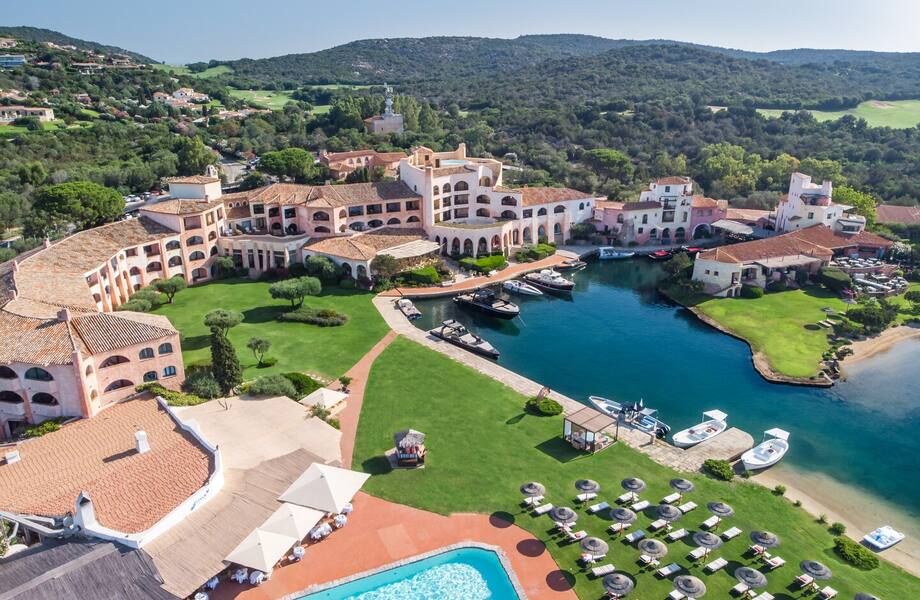 Manadrin Oriental Bankok
Spotted In: Bond and Mary Goodnight can be spotted enjoying some fine dining and champagne on the river terrace of the Mandarin Oriental in The Man With The Golden Gun. If you can swing a dinner here yourself, it comes highly recommended, but this swanky hotel is worth a visit on its own. Oh, and if you're trying to order a bottle of champagne served in the movie, just know that it doesn't exist! The prop department retrofitted a bottle of Moet, so that's your best bet.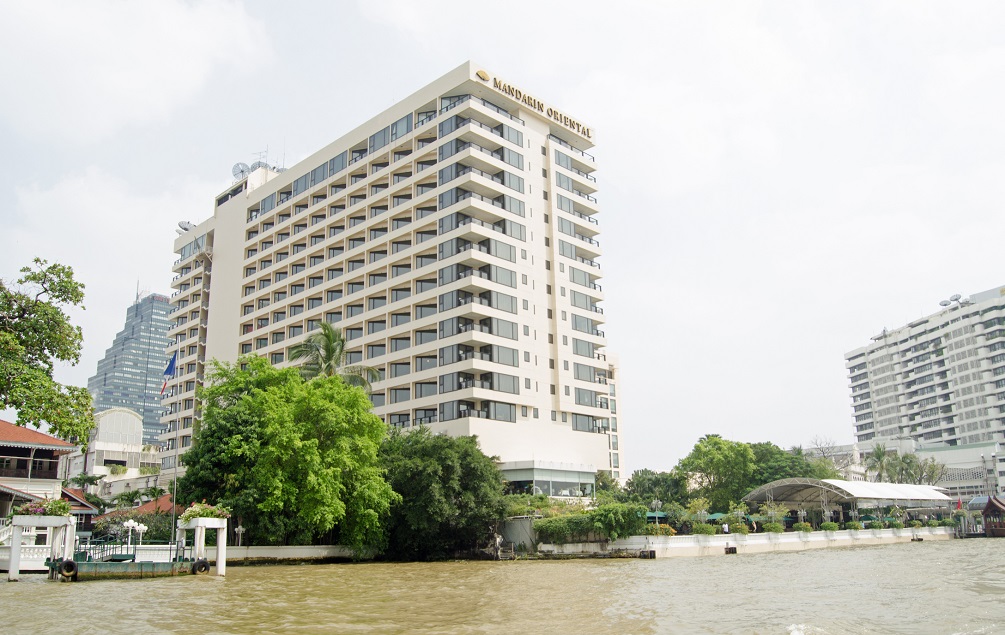 ESO Hotel, Chile
Spotted In: Spotted only for a brief scene at the end of Quantum of Solace, Bond is seen escaping a series of fires/explosions in this Atacama Desert luxury eco-hotel. It's important to note, however, that many of the interior shots of the hotel were staged in London and not actually filmed on-site at ESO.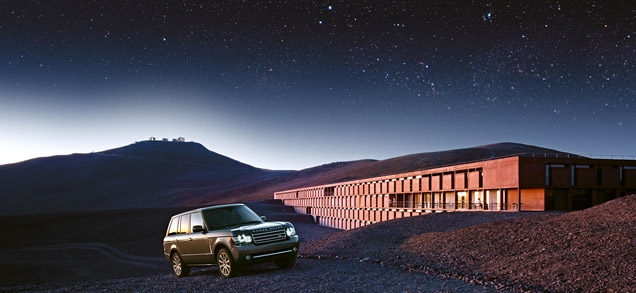 Couples Sans Souci Jamaica
Spotted In: The San Souci Resort can be seen in not one, but two Bond films from back in the day. In Dr. No, Bond can be spotted in Miss Taro's hotel room, where he subsequently shoots Professor Dent. Keep in mind that the hotel has been completely redesigned since the film was shot, so unfortunately, you won't find much resemblance here, nor will you find the original room number. Some ten years later, the hotel room door is seen again in Live And Let Die. Bond buys tarot cards here, but it's unclear if they still keep those on hand.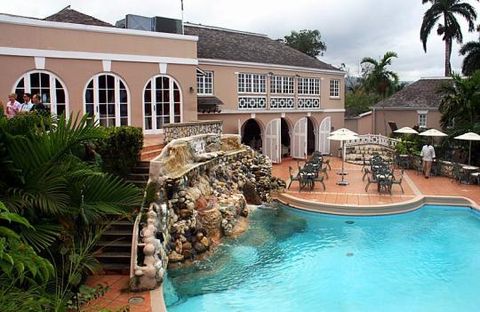 Palacio Estoril 
Spotted In: The whole cast stayed at this Portuguese estate during the making of Her Majesty's Secret Service in 1968. The entrance, lobby, hotel pool, and grand exterior were the main focal points on Palacio Estoril's on-screen cameo, but glimpses of the view from the guest rooms are also visible on multiple occasions. Want an extra special James Bond treats? be sure to say hi to José Diogo at the concierge desk. He played himself in the film back when he was eighteen years old and handed 007 his room keys. What a great legacy!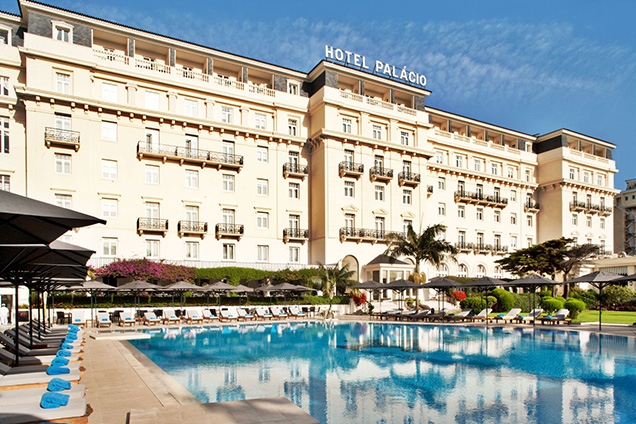 Gran Hotel Ciudad 
Spotted In: Getting back to our main man Daniel Craig, the Gran Hotel Ciudad served as his stomping grounds in Spectre (but it was also featured in License to Kill in 1989). Many guests state that you can complete your experience by requesting to stay on the same floor as Bond, but this information is not divulged in the film so you might need to make this top-secret request with your concierge. 
GoldenEye Fleming Villa 
Spotted In: Though the storylines have now strayed from the original novels, it's true that the James Bond empire would not be where it is today if not for the extensive works of author Ian Fleming. While the GoldenEye villa was never shown on screen, it was the private residence of the novelist and is now operating as a luxury hotel. It's said that all fourteen of the Bond novels were written on-site and where the idea of James Bond was born. Its location has been alluded to in many of the films, so it felt lacking not to include it on this list. It's seriously stunning so it's no surprise that Fleming felt so inspired here.