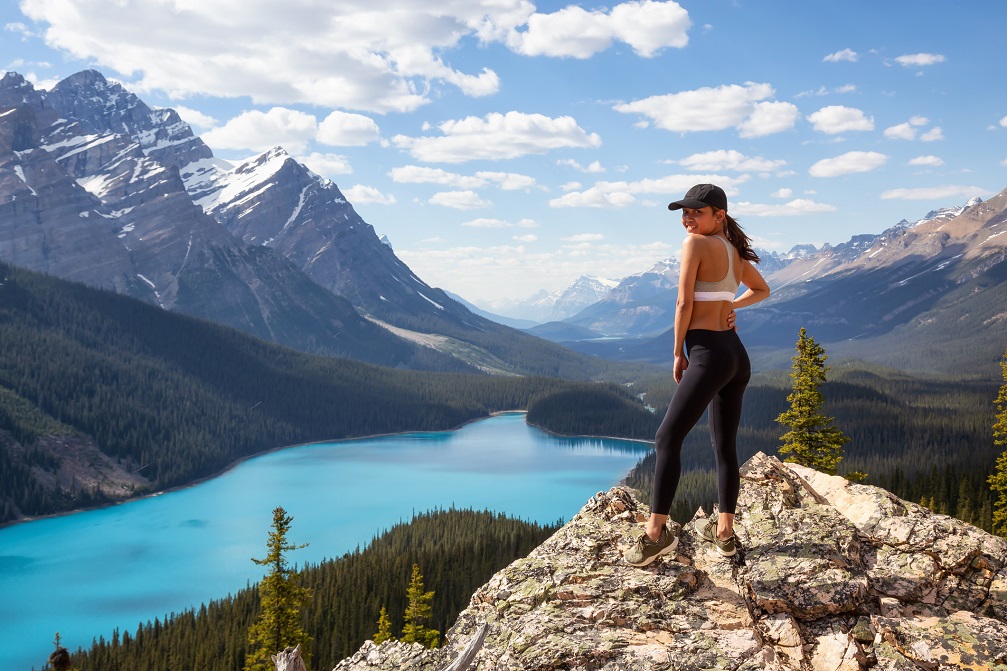 The vastness of Canada has resulted in a wide range of climates. The interior and Prairie provinces experience a continental climate, with freezing winters, hot summers, and sparse precipitation. A temperate climate prevails in the coastal regions of British Columbia.
In the country's northern regions, the climate is like that of northern Scandinavia. Winters are very cold and short, while summers are cool. A climate marked by hot, humid summers and cold, snowy winters is present in Southern Ontario and Quebec.
The weather in Canada varies greatly by region and season. The parts farthest from the lakes and oceans are extremely cold during winter but warmer in summer. 
Winter runs from December to March. Harsh winters are common in many parts of the country, except on the west coast. Daily average temperatures during winter are approximately −15 °C (5 °F), but can drop below −40 °C (−40 °F). 
Snow falls in non-coastal parts of Canada, covering the ground for almost six months. Some areas in the north experience persistent snow year-round. This makes for thrilling outdoor activities. You can head over to Whistler Blackcomb near Vancouver for snowboarding.
Winter is the best season for skiing and skating anywhere in the country. You can also enjoy the Northern Lights or attend one of the winter festivals.
Summer is from June to August. The average maximum temperatures on the east and west coasts are in the low 20s °C (70s °F).
Vancouver has an average high temperature of 25 °C, while it's 26 °C in Montreal and Toronto. Inland, the average maximum temperature during summer ranges between 25 and 30 °C (77 and 86 °F).
There are several festivals to attend across the country in summer. This includes the Toronto Caribbean Carnival, Just for Laughs in Montreal, and the Celebration of Light in Vancouver. 
Although summer is the most popular time to visit Canada, the best months to visit are September through November. The weather is pleasant, and the orange, brown, and yellow leaves of the surrounding trees lend a stunning aesthetic to the cities.