The "Cottage Core" aesthetic has been sweeping the internet, encouraging people to embrace simple living and reconnect with nature. Especially during a global pandemic, this way of life has become more and more appealing as people are learning to bake bread, crochet, and garden. Others have been turning to nature hikes as their only way to get out of the house under stay-at-home restrictions. The Cottage Core lifestyle involved an idyllic picture of living off the land, making things with your hands, frolicking amongst fields of flowers. 
Based on its name, you might be able to guess that the trend is related to cottage/cabin living, which means it's only natural that this is causing an increase in cottage tourism. Especially at a time when travel options are limited, it makes sense that people are looking for a simple getaway. Is this changing the way we want to travel? It might be. Even as restrictions are beginning to lift and change, many have fallen in love with cottage life and are still seeking these slower-paced, natural tourism options in place of big city vacations. 
If you can't get enough of the Cottage Core vacation, here are some cottage hotels you need to visit next year:  
Lovtag Treehouse, Denmark
What about a modern treehouse hotel in Denmark? As rings true with many of the hotels on this list, this stay above the treetops was inspired by Nordic minimalism. The cabins are nestled into a forest at the end of a secret trail, so be sure to pack your hiking shoes. The owners boast that the forest is "like a fairyland with moss covering the forest floor and a little lake – and if you are lucky, you can even meet a deer", which sounds like a pretty big endorsement to us. The cabins all feature swinging bridges, large windows for a bird-eye view of the treetops, and a tree trunk that runs right up through the center of the cabin- you can't get much closer to nature than that!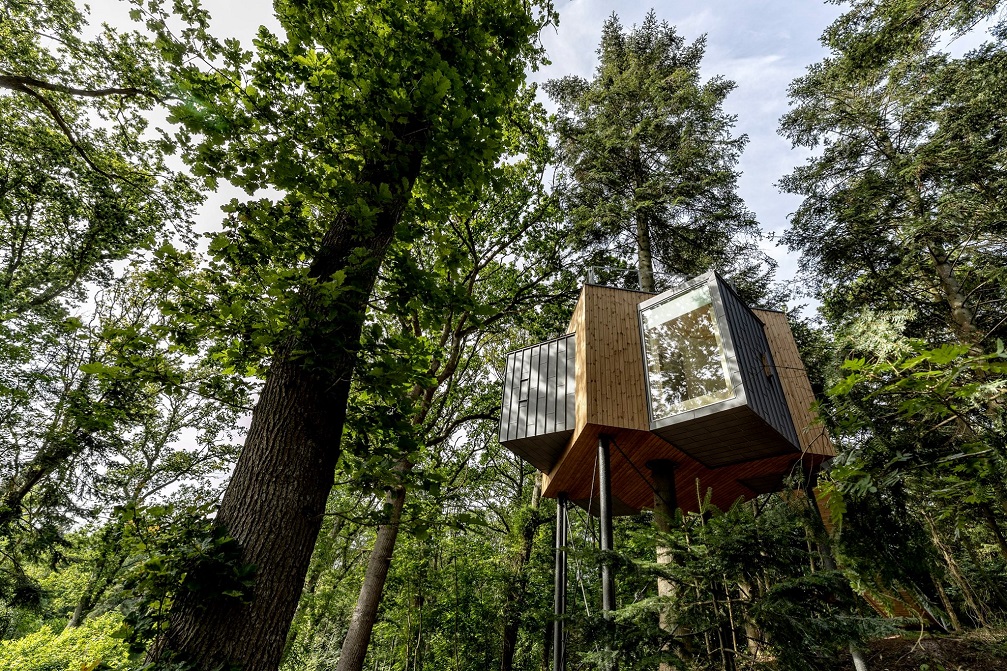 credit owner: modern treehouse hotel in Denmark 
The 72-hour Cabin, Sweden 
The 72-hour Cabin retreat in Sweden is changing the way we think about a cottage getaway. Swedes are known for having a very strong relationship with nature and simple lifestyles, hence being one of the major inspirations behind the Cottage Core Movement, so it only makes sense that they are home to some of the most amazing cottage vacations around the world. The cabins were originally designed as an architecture project set to help people reconnect with their natural surroundings but now anyone can book a 3-day weekend in the stunning glasshouses. Perched just above Lake Ivag, you will have a 360-degree view of the trees, the cliffs, and the lake, as well as full access to hiking trails, kayaks, and canoes.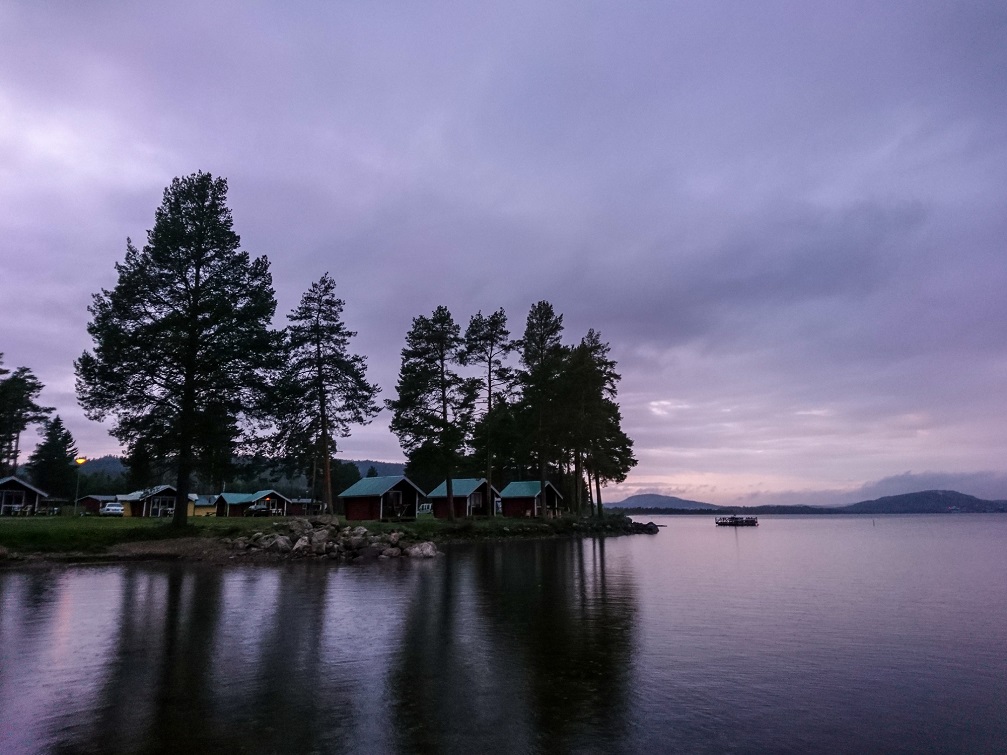 Cabanas No Rio, Portugal 
This sweet cottage residence is settled on the Sado River and is constructed as a combo of two simple huts mimicking the natural environment. The first of the two cabins houses the kitchen and living areas, while the second includes a bedroom and bathroom. They are built minimally and in total seclusion, and you also have the option of using the shower outdoors. This location is well known for its phenomenal bird watching, and if you're lucky you may spot a dolphin or two in the distance.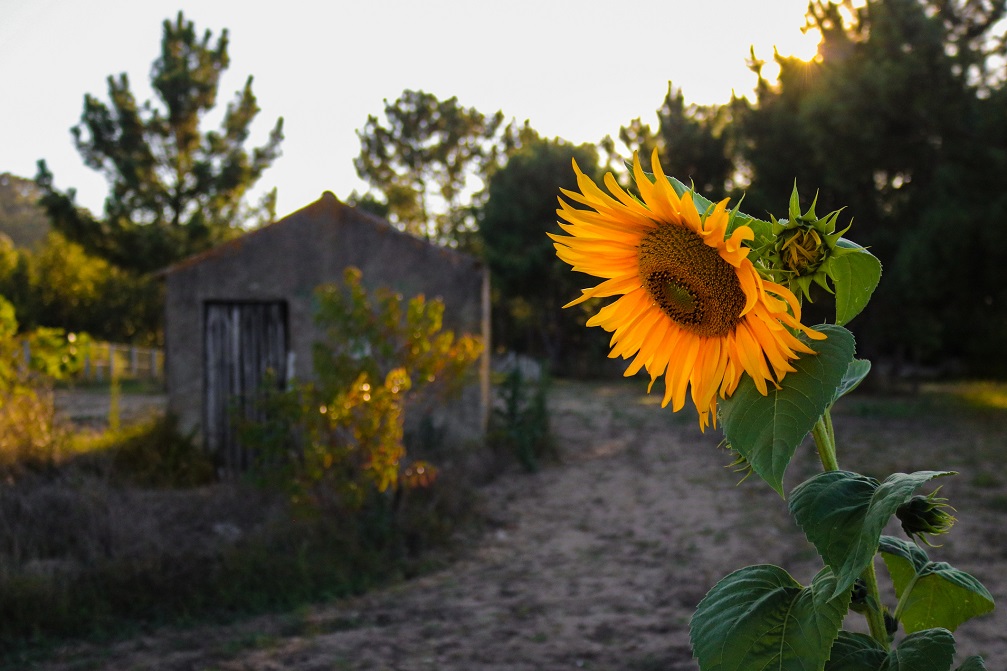 Getaway House, USA
If you're ready to go totally off-the-grid for a getaway in the forest, why not plan an escape with a getaway house in the USA? Simply choose from any of their 15 major cities to fly into, and get ready to hike out to a mystery location. These minimalist cabins come complete with an outdoor fire pit, a stocked mini-library, and a cell phone lockbox so you can truly focus on recharging away from your daily life. The best part is, the cabins are completely dog-friendly, do your best furry pal can join you on your next adventure.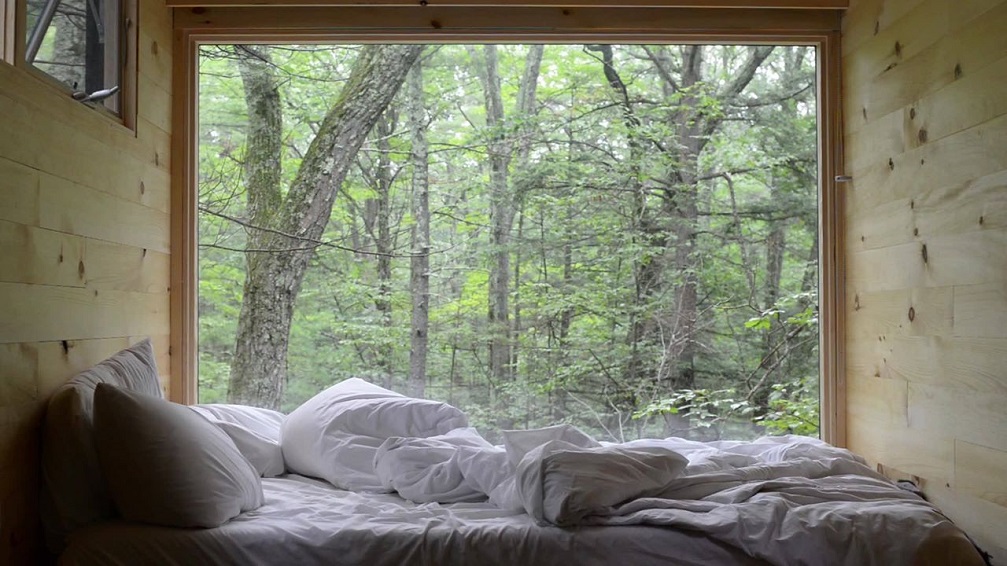 credit owner: off-the-grid for a getaway in the forest
Scrubby Bay, New Zealand 
This spectacular cliff-top farm in New Zealand is the Cottage Core vacation of a  lifetime. This cedar farmhouse is totally secluded amongst the tall grasses at the seaside. You can visit the main farmhouse through a private trail and watch the sheep (you might even be lucky enough to help with shearing), take a farm-to-table cooking class, go for a hike, or search the water for passing dolphins and seals.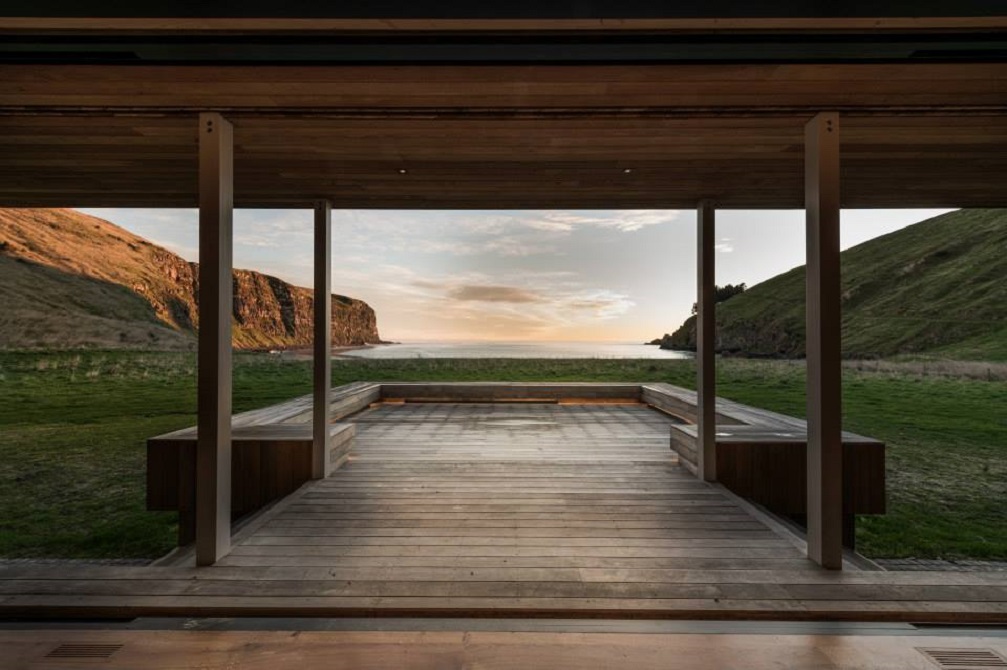 credit owner: New Zealand is the Cottage Core vacation of a  lifetime
Lodge at Pine Cove, Canada 
This collection of simple, full amenity cabins are designed to help you get back to nature, with a touch of luxury. Each morning, a picnic basket of bread and coffee will be brought to your cabin door. While you are welcome to go to the main lodge for a Wi-Fi connection, your personal cabin will be internet-free and have limited cell phone reception to help with that digital detox. During the days, you can paddle a canoe, take a swim in the lake, have a picnic in the grass, or you can ask for a pot at the main lodge and go foraging for wild fruit and mushrooms- the area is specifically known for its wild blueberry bushes just waiting to be picked and gathered. In the evening, you can soak in your copper bathtub overlooking the lake, or settle into a rocking chair on your screened-in porch and just take it all in.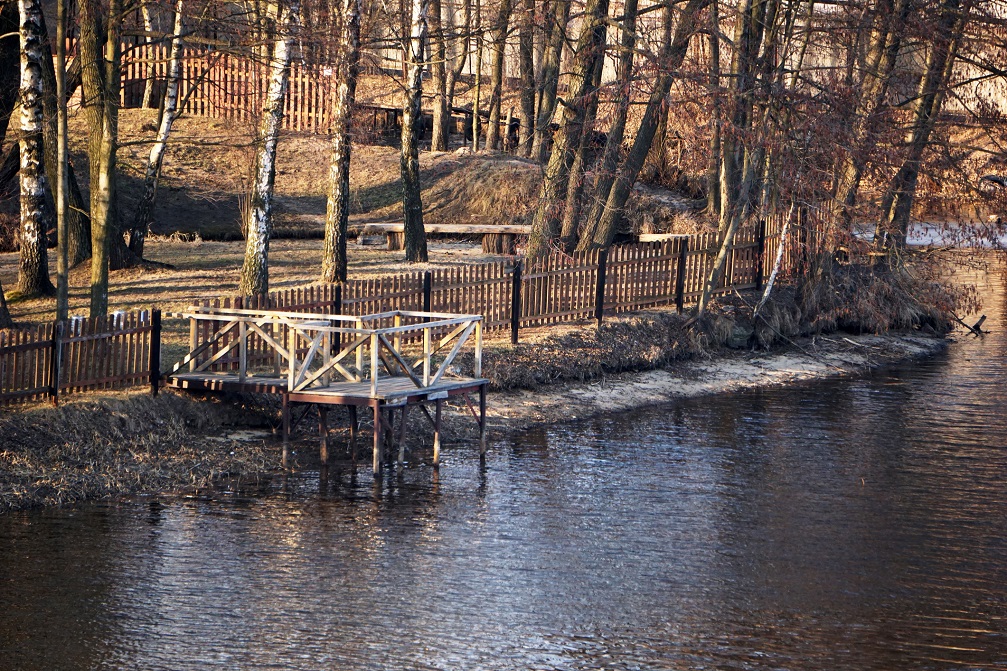 Ynyshir, Wales  
Ynyshir is a Michelin star, farm-to-table restaurant in Wales that offers a unique guesthouse experience. They also offer a counter-dining experience that incorporates some of the basic cottage core values. All of your food will be cooked right in front of you over a birch-wood fire, and you are allowed to take a more hands-on approach. Guests are even encouraged to touch and feel their ingredients as their food is being prepared. Visitors can choose to book a garden cabin on-site where the floor-to-ceiling windows that expose walls of moss-covered rock face will make you feel like you're living right in the middle of the great outdoors. You'll also have direct access from your guest room to the gardens, and rows of eucalyptus and magnolia trees talk about a dreamy atmosphere.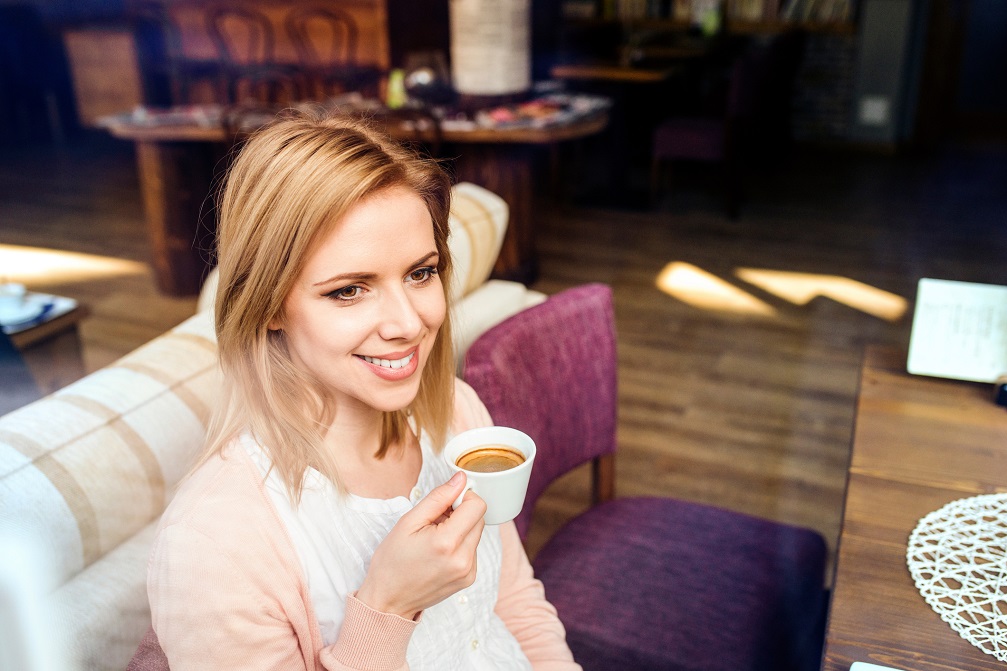 Inver, Scotland 
Not far outside of Edinburgh, this restaurant/ cottage escape will steal your heart. Stay in one of their contemporary, eco-friendly cabins amidst the rolling hills and overlooking the loch. You'll also be treated to a breakfast picnic basket each morning filled with breakfast pastries, sourdough bread, house-churned butter, fresh local eggs, homemade preserves and yogurt, farmhouse cheeses and juices, and tea infusions straight from the garden. The owners recommend spending your days watching ospreys and trout splash about or curling up with a good book. If you're looking for a place to spend your lazy weekends amongst the trees, this is the place for you.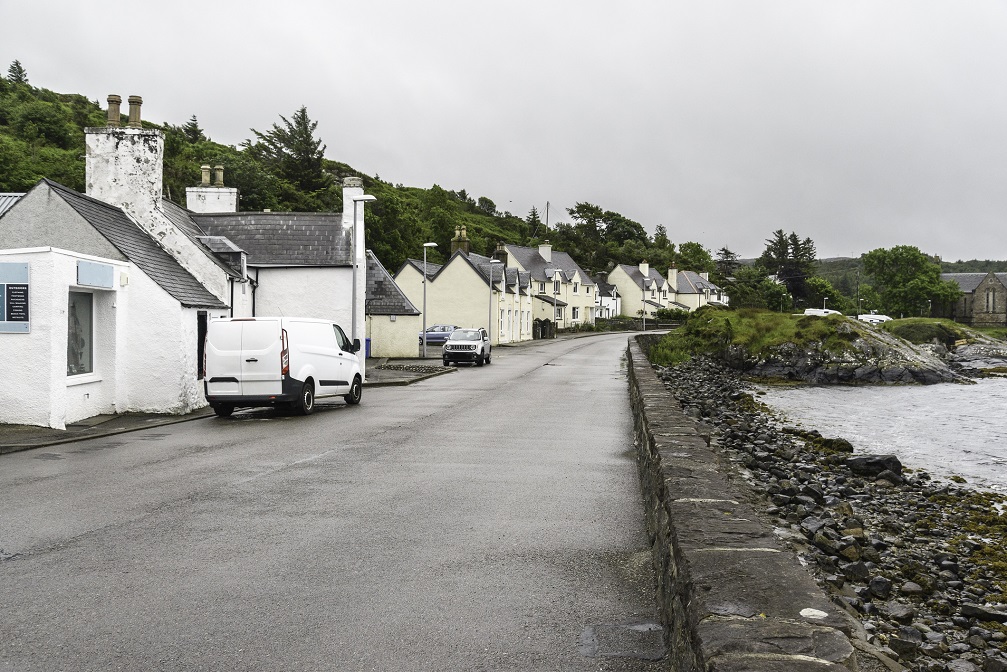 Soho Farmhouse, England 
This natural farm oasis is the ultimate cottage core vacation destination you've been dreaming of. You can rent any of their personal on-site cabins with naturally-inspired design, textiles all made by local artisans, and post-up for as long as you wish. Since everything is self-contained on this several-acre property, you'll never run out of laid-back activities to enjoy. You can take an afternoon dip in their indoor/outdoor pool meant to mimic a natural spring down by the boathouse, hand out by the woodstove fireplace with a cup of coffee, take the rowing boats out for a leisurely trip down the river, go horse riding, or traps around the flower field, picking your favorites as you go to make a hand-tied bouquet.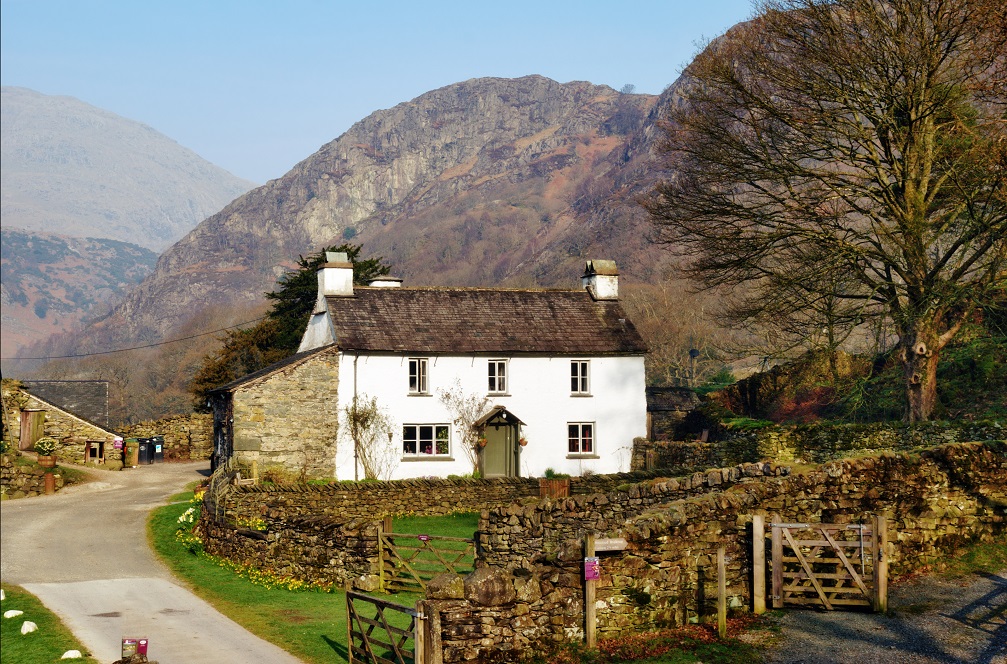 The Mountain Lodge Tamersc, Italy 
A cabin in the dolomites might not be your first thought when it comes to booking a trip to Italy, but it certainly should be! Cozy up in this luxury ski chalet cabin located right at the heart of a UNESCO world heritage site. Built in harmony with its surrounding, this minimalist alpine design also offers major modern comfort, so you won't ever want to leave the indoors. Outside, though, this lodge has even more to offer. You can go hiking, biking, or fishing inside the Braies nature reserve, ski the Dolomites or frolic around the meadows of South Tyrol.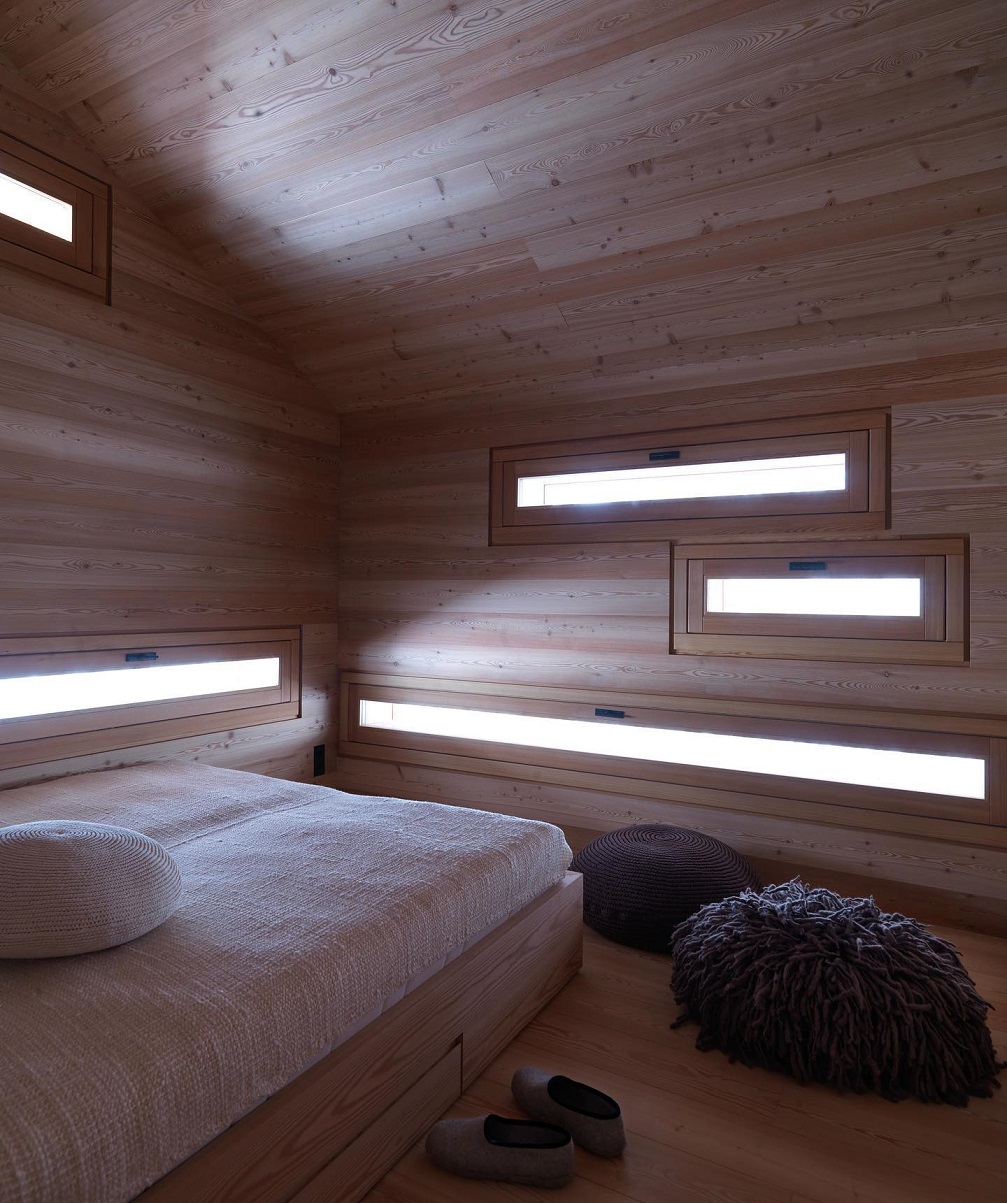 credit owner:  ski the Dolomites or frolic around the meadows of South Tyrol
Cabiner, Netherlands 
Cabiner represents a series of 7 innovative cabins in remote locations in the wilderness. They were designed with a set of leave-no-trace principles, and emphasize the idea that visitors should completely disconnect from technology and enjoy a simpler, natural lifestyle. While you can choose to trek in and stay at only one of the cabins, they are strategically located so that you can hike from cabin to cabin and experience them all for a full week in the forest away from civilization. You can order a "local-only" dinner package to cover your breakfasts and dinner which are dictated by the seasonal harvest and will be prepared by you, in your cast iron Dutch oven. You can even add a bottle of wine if you want to celebrate your journey.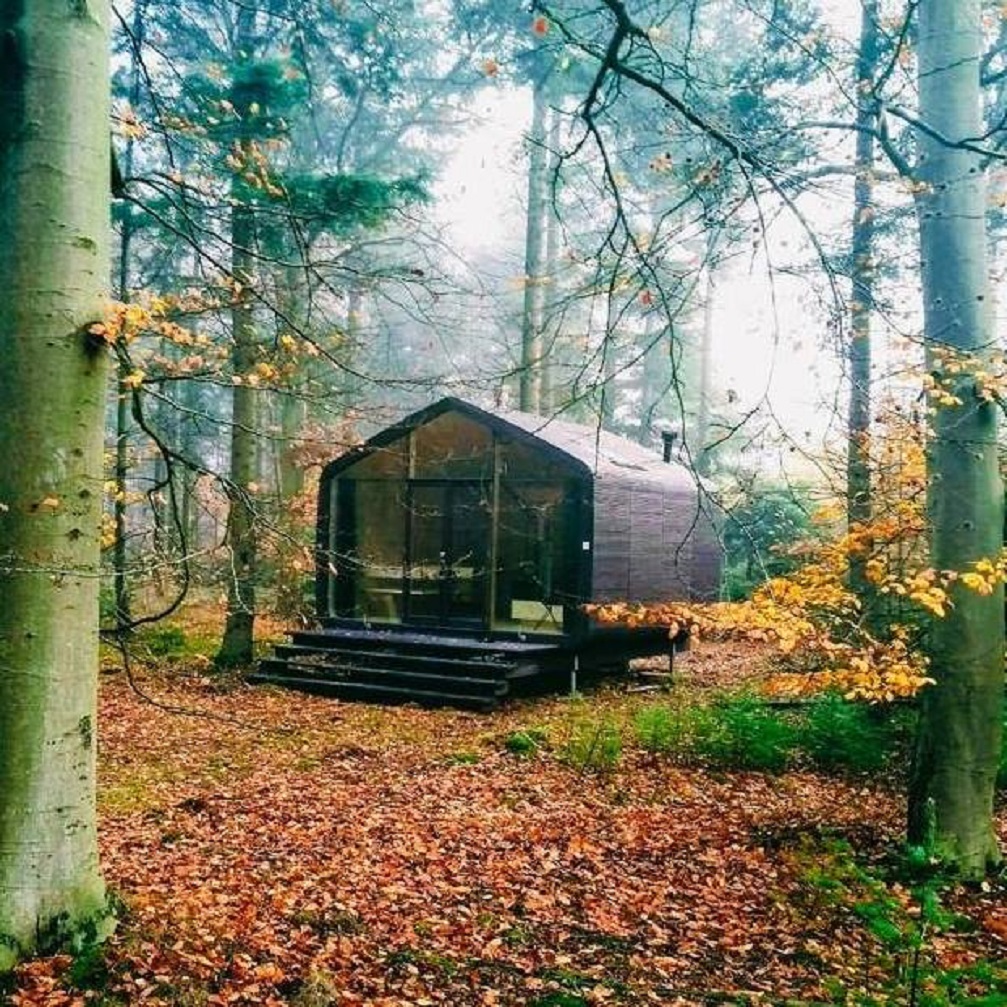 credit owner: completely disconnect from technology and enjoy a simpler, natural lifestyle
Tallarook Tiny Home, Australia 
This sweet little tiny home in New South Wales offers you the perfect opportunity to give Cottage Core vacationing a try in an exotic destination- so you can easily add it to the end of your beach getaway. On-site, you can swim in the Clyde river first thing in the morning or go on a bushwalk to spot possums and wombats in the evenings. If you're not opposed to a little bit of travel, you can also go for a stroll to the neighboring berry farm to pick some berries for your afternoon picnic or hear up to the Timbertops stables for a trail ride through the bushes. Plus, the owner's farm fresh eggs, bacon, bread, and jam every single morning, for the full homestead experience.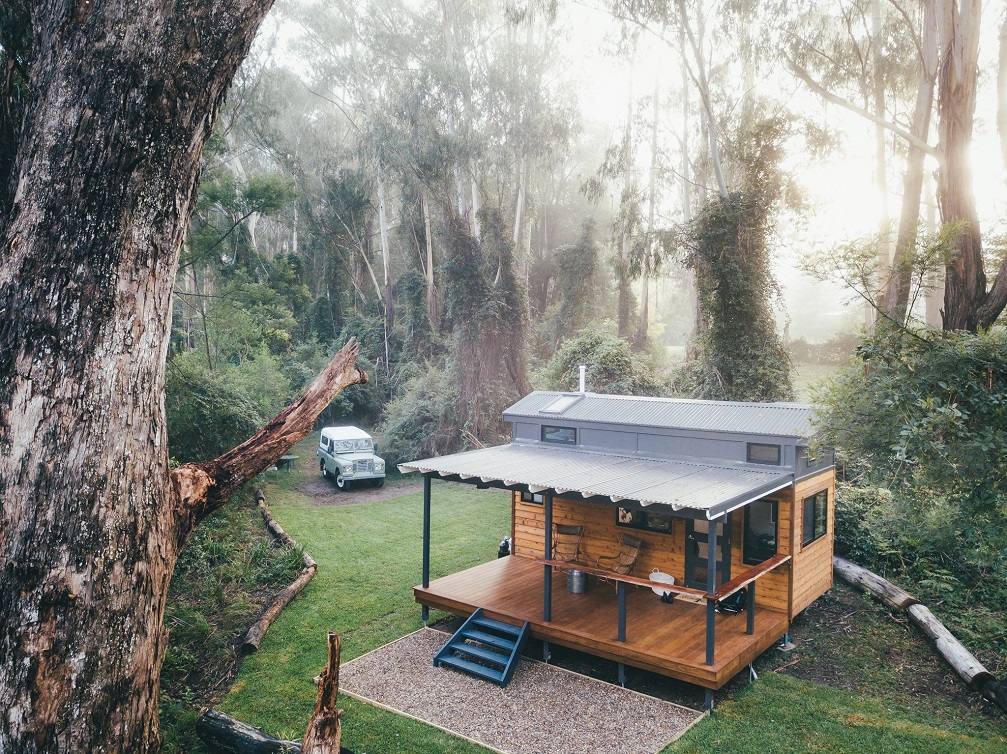 credit owner: sweet little tiny home in New South Wales