In 2012, Wild by Cheryl Strayed took over the world: first by book, and then by film. As we watched Cheryl find herself after a nasty divorce, surrounded by the vast remoteness of the American wilderness, we all found ourselves wanting to embark on the same journey of self-betterment. We all decided we were going to hike the PCT: the Pacific Crest Trail. Some of us did. In fact, flocks of backpackers (largely inexperienced) stocked up at their local co-op and set out on a hike with very little idea what lay ahead of them. The rest of us though found the idea of hiking the PCT to be little more than a dream. We penciled it in on the bucket list, perhaps made loose plans and time-stamped goals. But as time passed, we either lost interest or realized that a gruesome and lengthly hike (no matter how beautiful) was just not in the cards for us. Some of us were too inexperienced, some couldn't get more than two days at a time off of work and others just forgot it was even a priority for them at one point or another.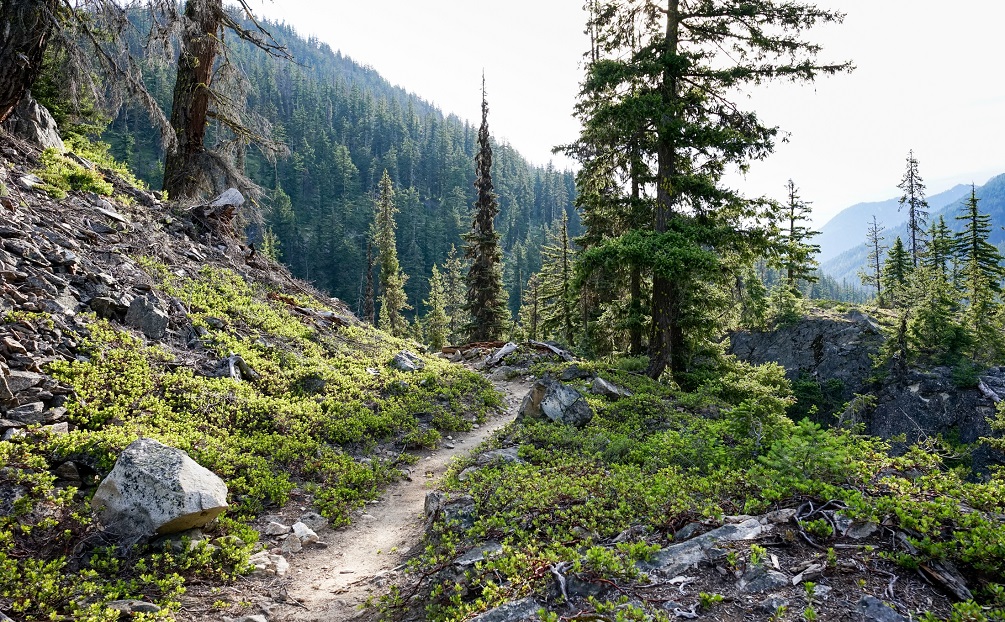 So why, years later, are we bringing it back up? We're calling for you to re-ignite your passion and dust off those hiking shoes in the back of your closet. While the Pacific Crest Trail will always hold a special place in our hearts, it's time that we start to consider some alternatives; some stunning, remote trails around the world where we can learn about ourselves and our connectivity to nature; some exotic and inspiring destinations that motivate us to get up on our feet, travel, and pursue the goals we had once set. We've found there's no better motivator than travel. Even better, these trails range drastically in difficulty and duration so no matter what the needs of your lifestyle are right now, at this very moment, you can find a reason to drop everything and go. Whether you've never worn a backpack in your life and you only have a week to spare or you're ready for the challenge of milage that rivals the 4,265-kilometer PCT., we've got you covered. 
West Coast Trail, Canada 
Trail Length: 75 Km 
Hiking Time: 5-8 Days 
Difficulty: Challenging 
Optimal Season: July/August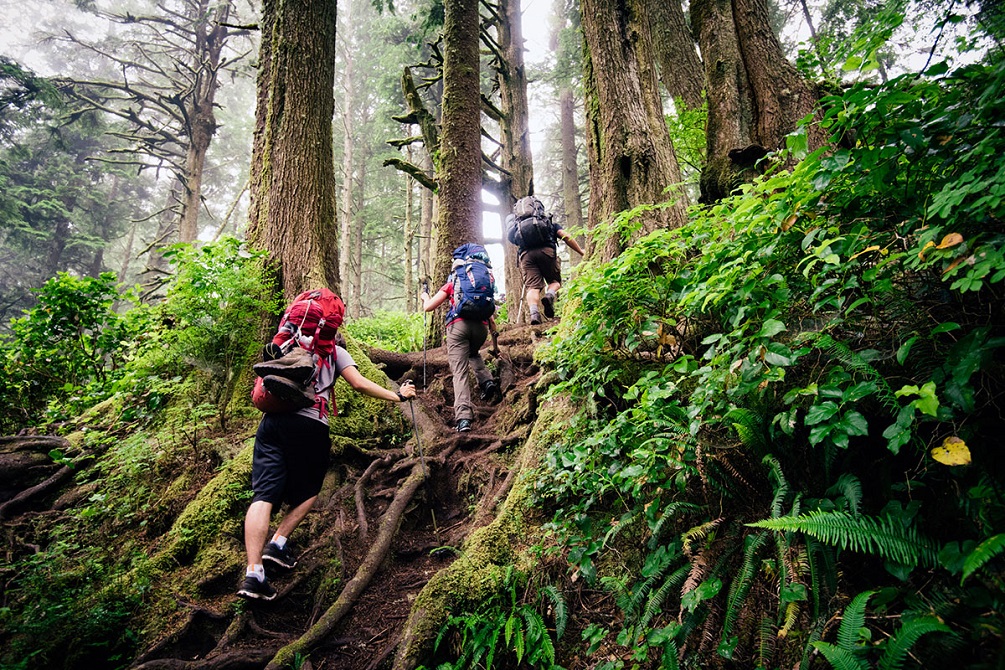 This hike is a great length for those with little time to spare, but will still challenge you to the core. Winding along craggy coastlines and lush temperate rainforests, this trail is waiting to show you landscapes and sunrises you will never forget. Keep in mind that this trail includes multiple waterways that must be forded, so you're going to get wet! That being said, there are also groomed stretches with boardwalks and bridges, so you can always slow down the pace and add in some leisurely days. 
The Great Ocean Walk, Australia 
Trail Length: 110 Km 
Hiking Time: 8 Days 
Difficulty: Easy/Moderate 
Optimal Season: March to April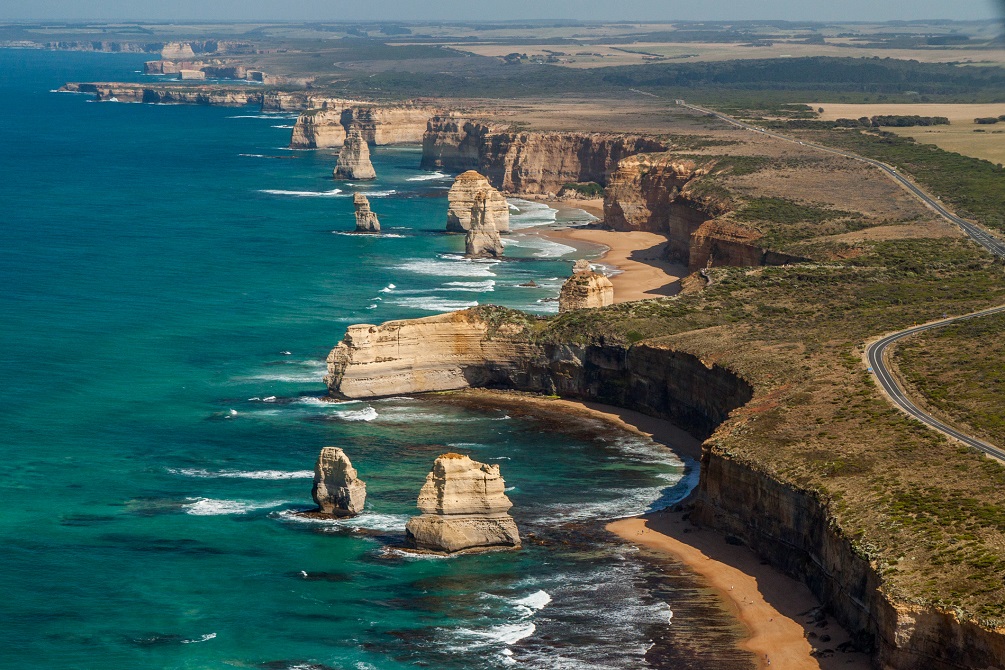 Where are the beach bums looking to expand their repertoire of outdoor activities? Why bother leaving the beach at all? This weeklong trek will take you across the cliffs and dunes of the Australian coastline- a total dream! Amongst some of the famous beaches, you'll pass along this trail (and some rolling farmland), you'll eventually make it to one of the most popular natural attractions in Australia, the 12 Apostles, and we couldn't think of a better reward for a week's dedication. 
Cordillera Huayhuash, Peru 
Trail Length: 130 km roundtrip 
Hiking Time: 7-14 days 
Difficulty: Challenging 
Optimal Season: May to September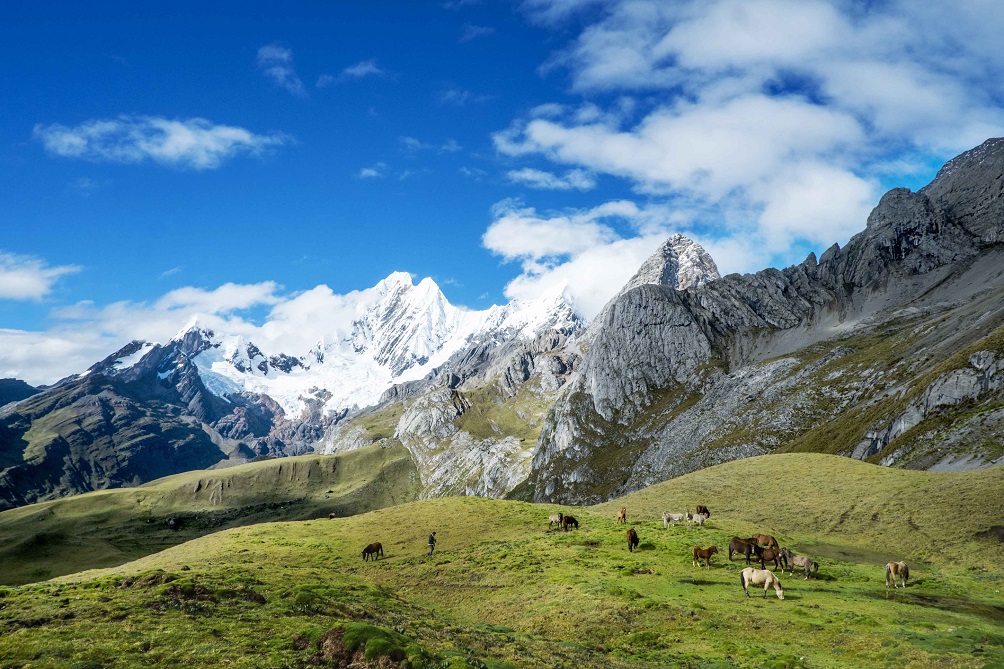 Listen, we know that if you're heading to Peru, the hike to Macchu Picchu is probably pretty high on your list. But if you're experienced enough to handle difficult (and sometimes dangerous) terrain, you need to push yourself a step further and hike the Cordillera Huayhuash. This mountain range trail is dotted with stunning glacial lakes, and you'll also pass through several small villages where you can embrace traditional Andean Culture. 
Torres del Paine "O" Circuit, Chile 
Trail Length: 137 km 
Hiking Time: 6-11 days 
Difficulty: Moderate 
Optimal Season: December to February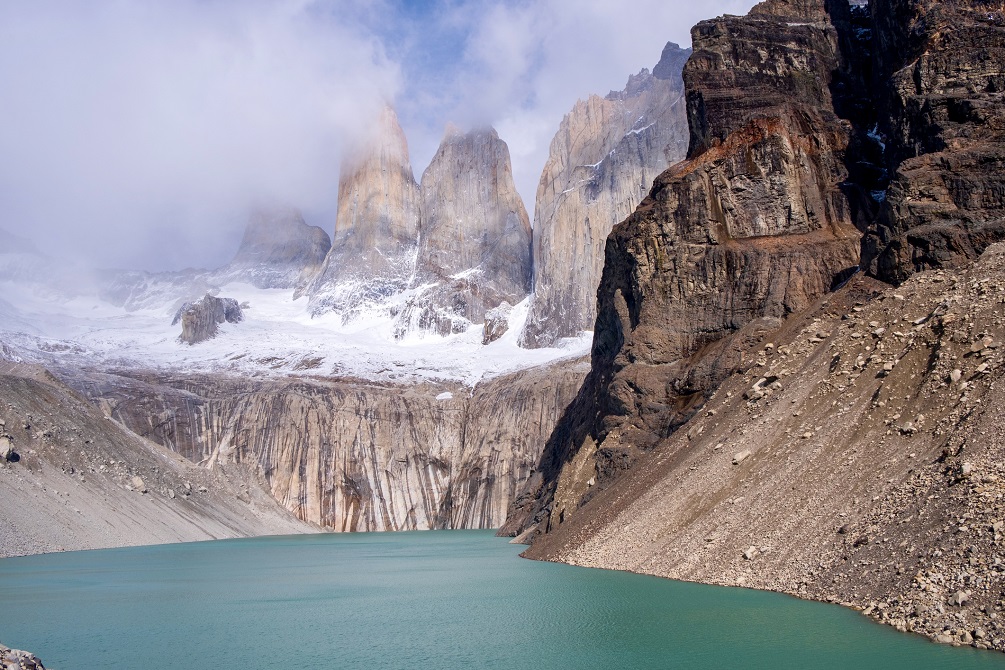 Geysers, flamingos, mountains, salt flats, and desert- for such a short trail, you really do get to see it all at Torres del Paine. Hiking the O loop trails is a great choice for creating a diverse experience. Oh, and this trail is well known for its stunning sunsets and uninterrupted starry skies, so prepare to enjoy your evenings pitching camp as much as your daytime trekking. 
Arctic Trail Circuit, Greenland 
Trail Length: 165 km 
Hiking Time: 7-10 days 
Difficulty: Moderate 
Optimal Season: June to September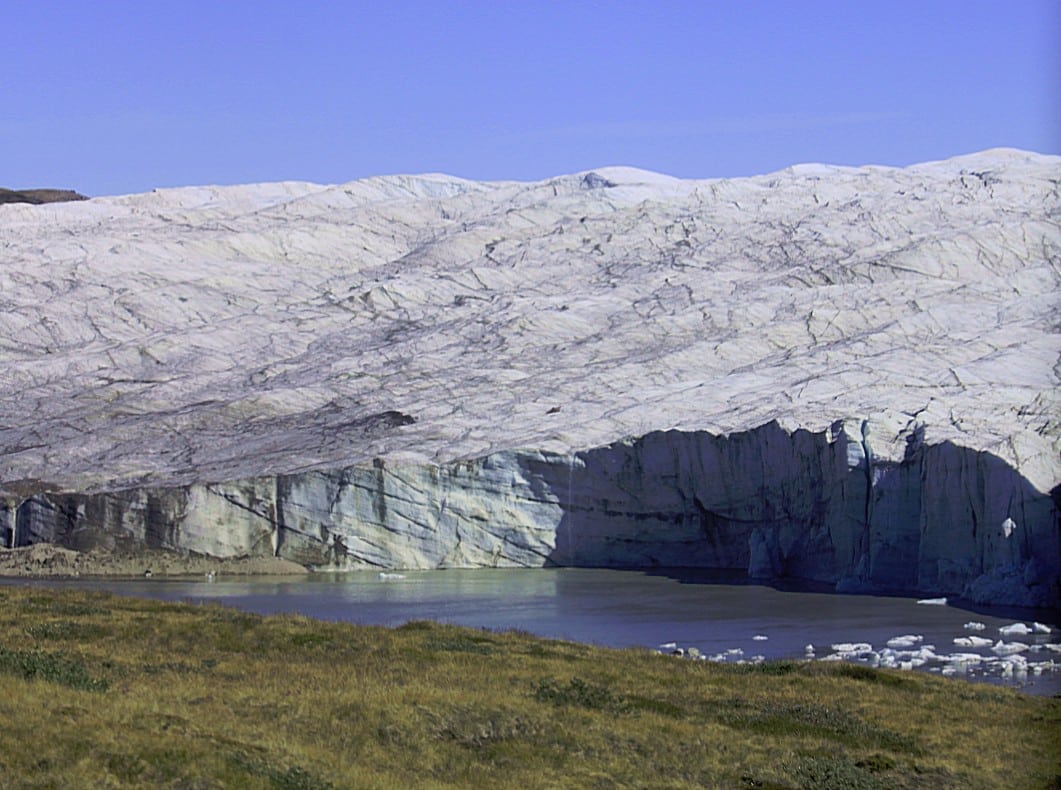 This trail will require isolation and self-sufficiency for its duration, thanks to its minimal overlap with civilization. That being said, it's not super long as far as thru-hikes go and it's relatively easy for those who are familiar with the outdoors. You'll hike past Greenland's ice cap, multiple glaciers, and arctic deserts so there will certainly be no shortage of adventure. 
Walker's Haute Route, Swiss Alps 
Trail Length: 200 Km 
Hiking Time: 9-12 days 
Difficulty: Moderate/Challenging 
Optimal Season: September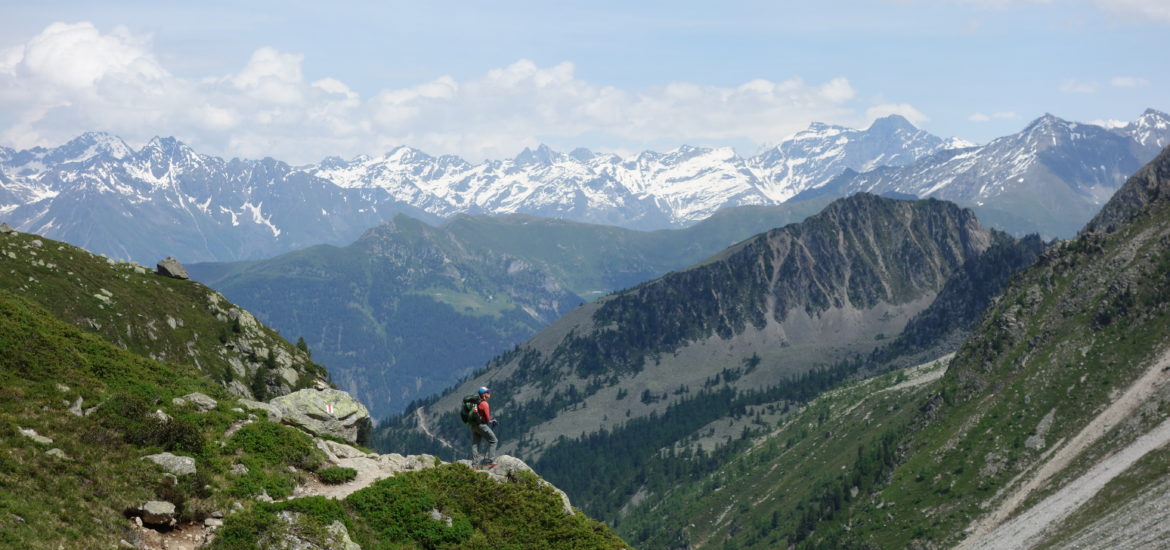 The Walker's Haute Route is the first on our list that allows you to explore multiple countries on one trail. In just twelve days, you'll trek through both the French and the Swiss Alps (including the Matterhorn). Besides the opportunity for travel, this trail is also popular due to the caliber of accommodations along the way. Even if you're doing a grueling hike by day, you can pretty well always count on settling into a charming bed and breakfast, a luxury hotel, a mountain hut, or a fully serviced campsite at night. This is a great choice for those who are up for a challenge but aren't afraid to treat themselves instead of "roughing it". 
Drakensberg Grand Traverse, South Africa 
Trail Length: 240 Km 
Hiking Time: 2-3 Weeks 
Difficulty: Challenging 
Optimal Season: September to December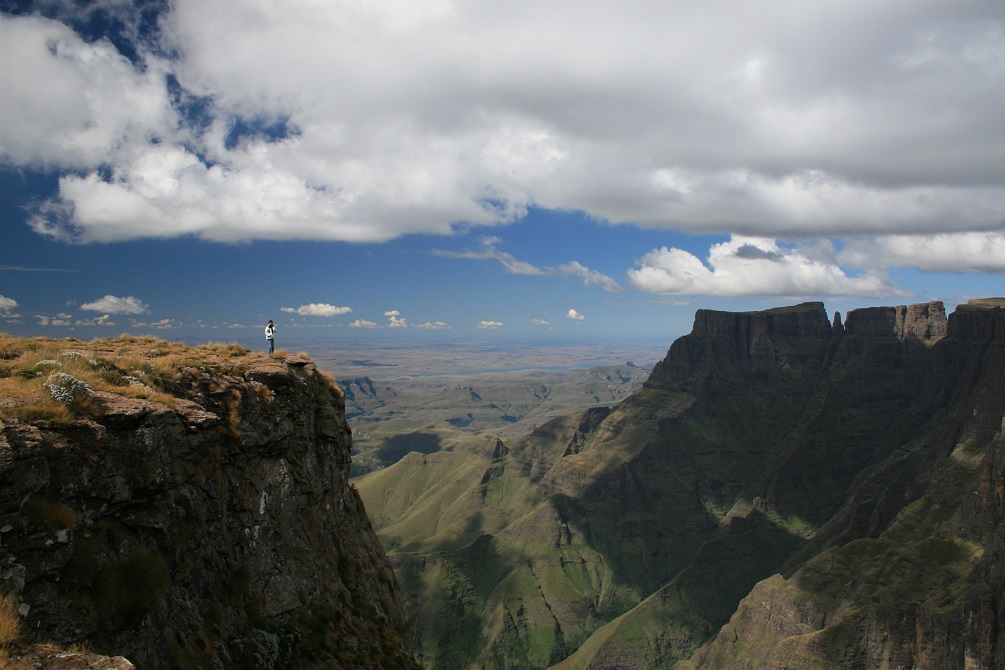 During this tiresome trek, you'll hike up not one, not two, but FIVE different mountain peaks; the tallest of which is 3482m above sea level. You're going to need to be pretty fit to manage this hike but these vast mountain views are absolutely worth it- just be sure to work on your endurance before you depart. 
Kungsleden, Sweden 
Trail Length: 440 Km 
Hiking Time: 3-4 Weeks 
Difficulty: Easy/Moderate 
Optimal Season: July to September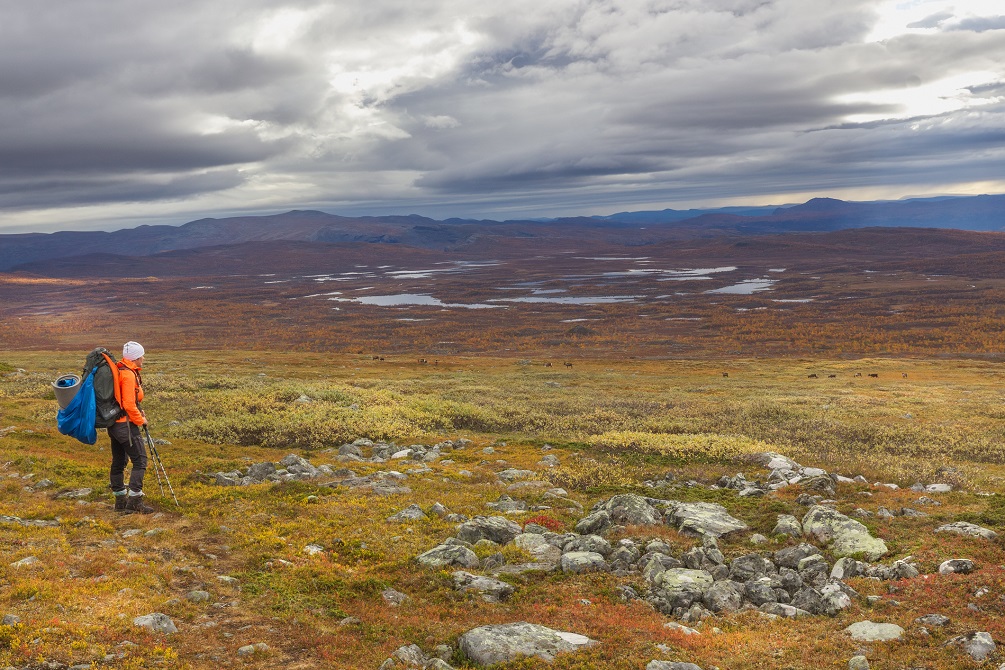 One of the best things about this trail is that it allows for true, prolonged thru-hiking at nearly a month-long, while still remaining palatable for beginners. In fact, this trial is easy enough that it's recommended for families with young children. Plus, it's absolutely breathtaking. Part of the trail runs through the Vindelfjällen mountains, which are part of Europe's largest protected nature reserve. Set against a backdrop of sweeping mountain ranges, you'll find magnificently colored fields of red, yellow, orange, and green so don't forget to bring a lightweight camera. 
Rota Vincentina, Portugal 
Trail Length: 450 Km 
Hiking Time: 4 weeks 
Difficulty: Moderate 
Optimal Season: July to August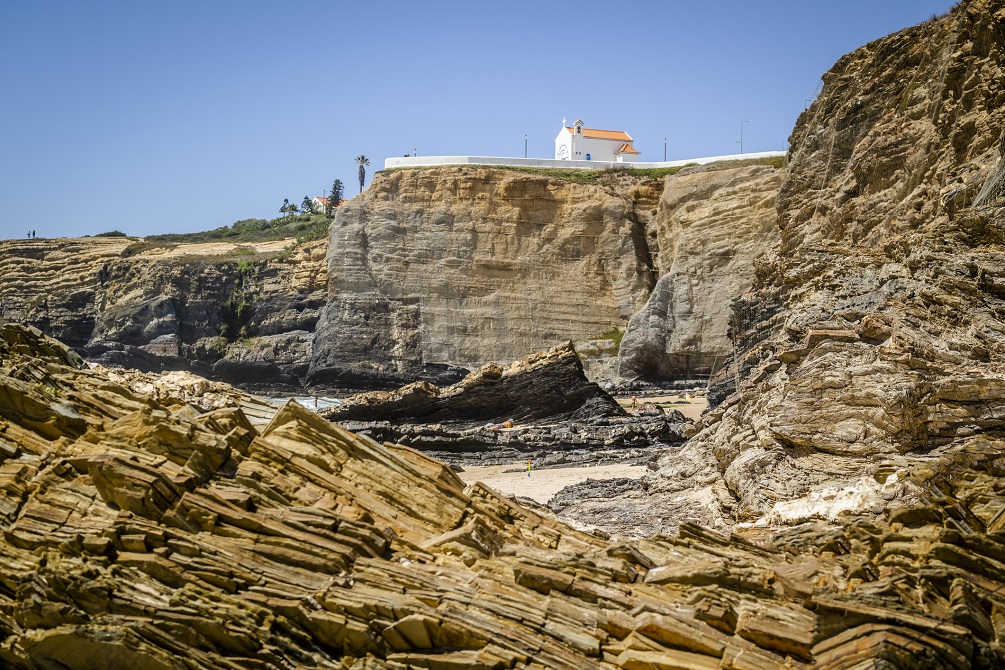 This 4-week trek can be broken up into three main parts: The Historical Way, The Fisherman's Trail, and The Coastal Route. When combining all three you'll see beaches, dunes, cliffs, forests, fields, and sweet little towns making this a great option for those who want to do a lot in a short amount of time. Another great thing about this hike is that there are modern, full-service campsites (and even some hotels) along the way so you can break up your backpacking trip with proper showers, nights in a bed and restock on food regularly to keep your pack weight low. 
North-to-South Traverse, Iceland
Trail Length: 450 Km 
Hiking Time: 3-4 Weeks 
Difficulty: Easy/Moderate 
Optimal Season: June to September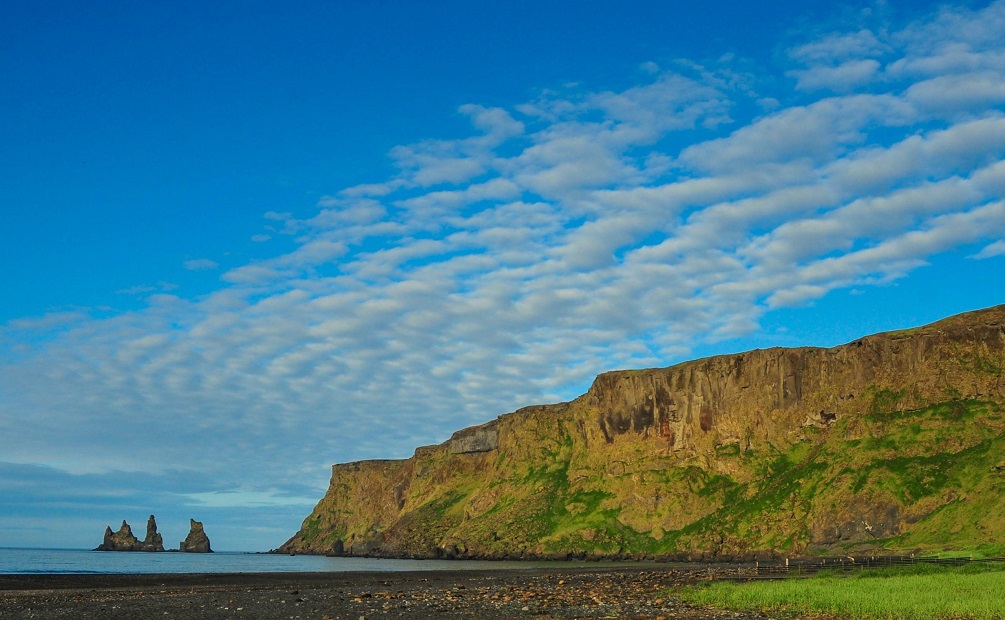 Let's be honest, beyond an opportunity to challenge and reconnect with yourself, one of the main reasons we decide to embark on a journey like this is for the stories. And as far stories about international journeys go, it doesn't get much cooler than Iceland. Plus, despite being a super rugged environment with a shocking climate, this hike is actually pretty beginner-friendly. If both a backpacking adventure and a trip to Iceland are on your bucket list, you absolutely need to combine the two and choose this trail. 
Bibbulmun Track, Australia 
Trail Length: 625 Km 
Hiking Time: 6-8 Weeks 
Difficulty: Challenging 
Optimal Season: April to May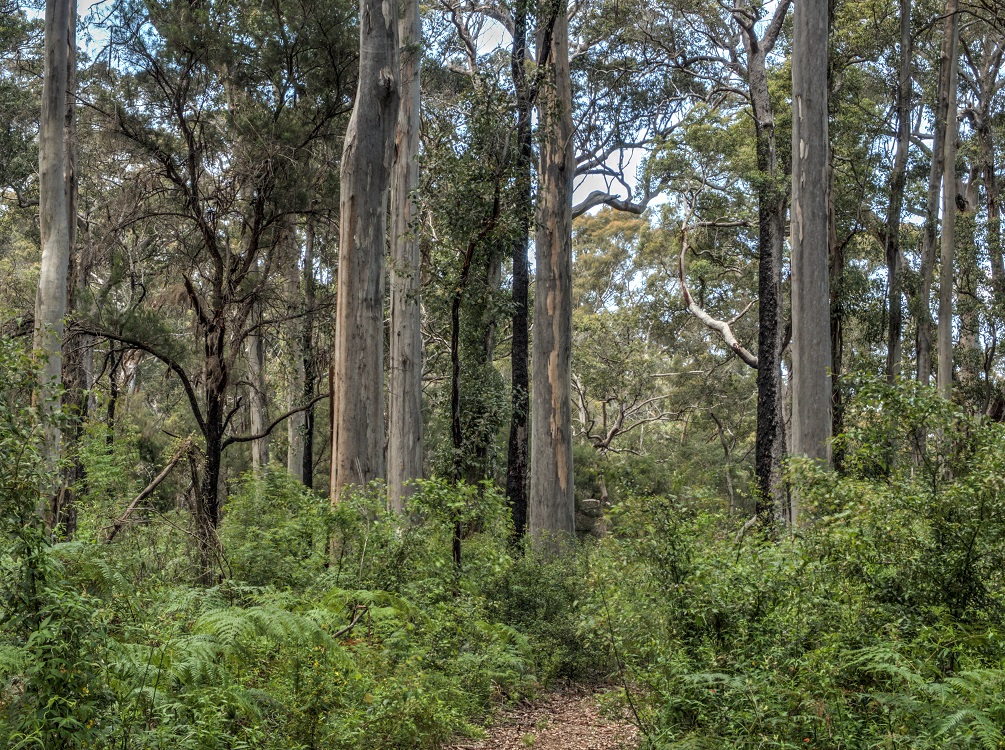 This great Aussie bush adventure is a challenge. That being said, it can be broken up into smaller treks that are completely family-friendly. No matter how you plan to take on this trail, you'll experience rolling valleys, natural swimming pools, flowering gum trees, and the Southern coastline, which makes it all worth it. 
Tokai Nature Trail, Japan 
Trail Length: 1050 Km 
Hiking Time: 6-8 Weeks 
Difficulty: Moderate 
Optimal Season: March to May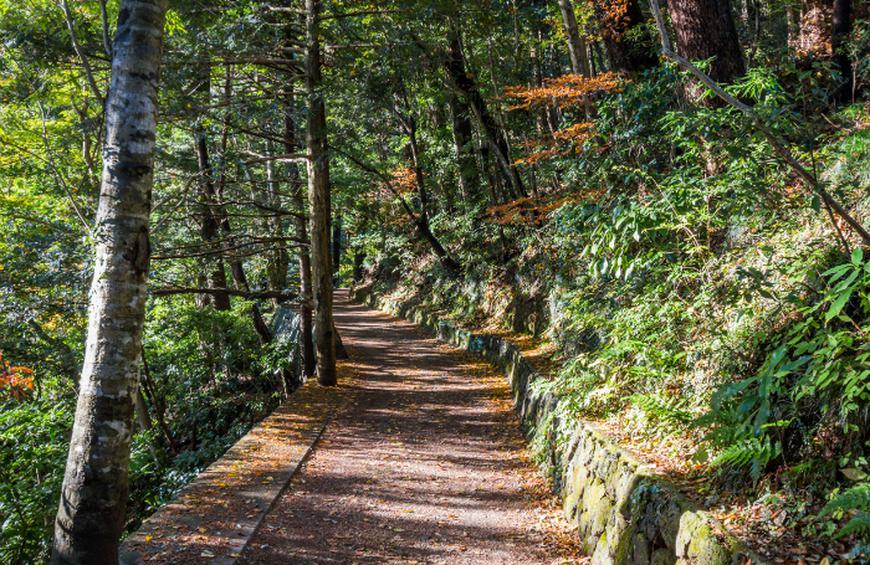 Japan might not be the first country that comes to mind when planning a thru-hiking trip, but it should be. In fact, the Tokai Nature Trail is considered one of the best long-distance hiking paths in the world. You'll immerse yourself in luscious Japanese forests, bathe in waterfalls and pass through rural villages where you can learn about the local cultures. 
The Great Himalaya Trail, Multiple 
Trail Length: 1500-1700 Km 
Hiking Time: Up to 1 year 
Difficulty: Challenging 
Optimal Season: June to October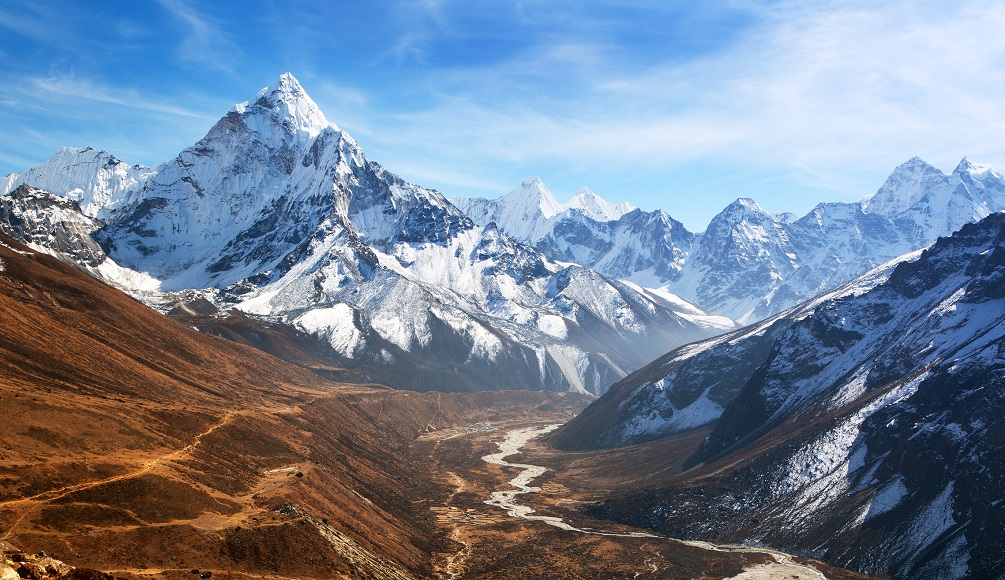 While the vast majority of the traverse is located in Nepal, the Great Himalaya Trail also passes through India, Bhutan, and Tibet, making it a super unique South Asian experience with plenty of cultural immersion. And yes, you'll also be able to see Mount Everest along the way, amongst Nepal's other 8000m peaks. 
Via Dinarica, Western Balkans 
Trail Length: 1930 Km 
Hiking Time: 3-4 months 
Difficulty: Moderate/Challenging 
Optimal Season: June to October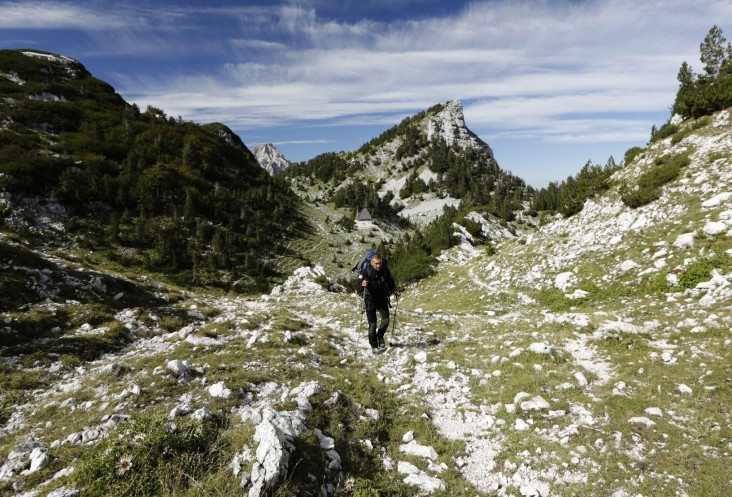 This monster trail spans 9 countries including Slovenia, Croatia, Bosnia and Herzegovina, Montenegro, Albania, Kosovo, Serbia, and Macedonia. This is a fabulous opportunity to experience cross-border hiking in a relatively short amount of time. Many backpackers remark on the time they were able to spend learning about local traditions and integrating with the communities along the way. For this reason, we think this trip is best suited to the traveler who prioritizes connection along their journey vs. total seclusion. 
Grand Italian Trail, Italy 
Trail Length: 6100 Km 
Hiking Time: Up to 1 year 
Difficulty: Moderate 
Optimal Season: March to November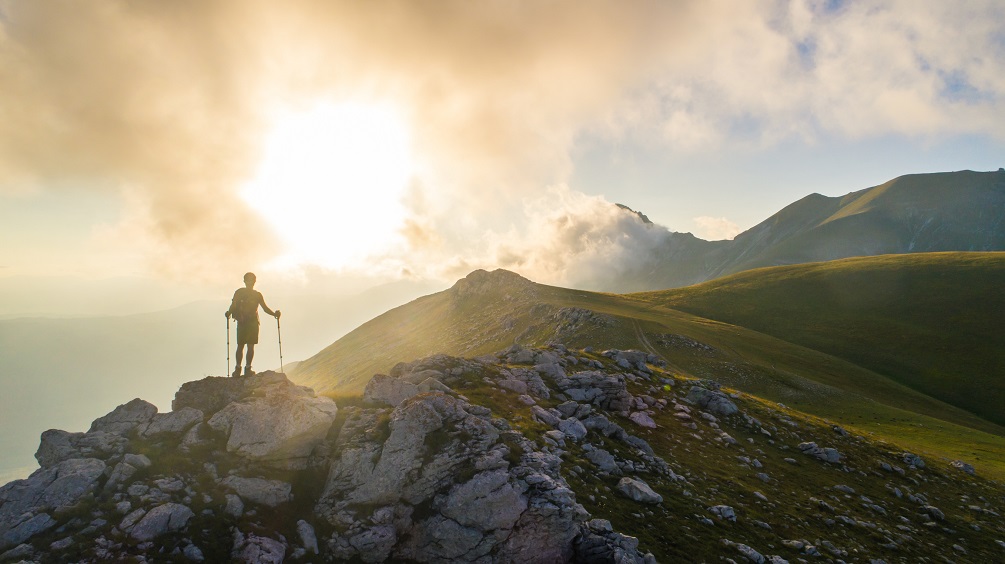 If you have the time to dedicate to hiking the Grand Italian Trail, you certainly will not be disappointed. You'll travel pretty much from one side of the country to the other, and along the way, you'll hike through 15 National parks, six UNESCO World Heritage sites, and countless other natural attractions. This is Italy like you have never experienced before.