Especially for travellers trying to get away from a harsh climate in the depths of the winter season, the most common google search is "Winter Sun Holiday". But what if I told you that some of the most incredible ocean destinations around the world aren't located some tropical place?
Whether they are seasonally snowy, or so far north that the ice never melts, there is a whole swath of luxury, oceanfront adventures waiting to hear you say "I can't believe this is real".
If you have never experienced the majesty and power of the ocean in the winter, you absolutely need to put one of these destinations on your bucket list. You'll see waves crashing, icecaps floating and maybe even some whales, all from the comfort of exceptional hotel rooms. Plus, you'll never be too chilly with access to these stunning fireplaces and an endless supply of hot cocoa.
Rather than running away from the cold, embrace it and escape to one of these otherworldly ocean destinations next winter.
Fogo Island Resort- Newfoundland, Canada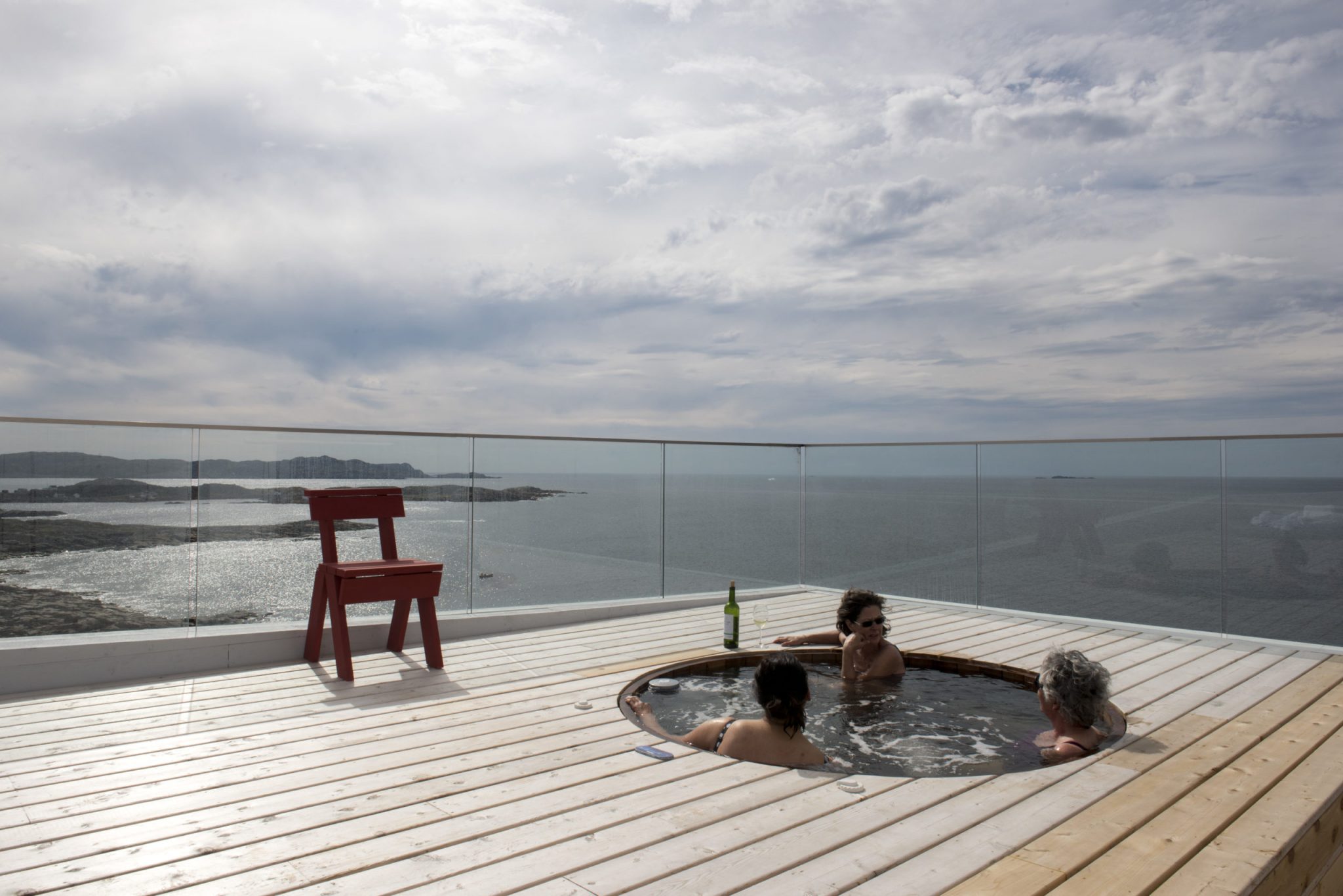 Fogo Island Resort is an award wining architectural masterpiece that was designed with environmental and cultural sustainability in mind, nestled on an island off the coast of Newfoundland. This luxury resort offer guests unimpeded view of the stars, and a stellar view of the milky way thanks to the lack of light pollution. Of course, it also provides unparalleled, 360 degree views of rugged coastline around the inn, thanks to its private island location.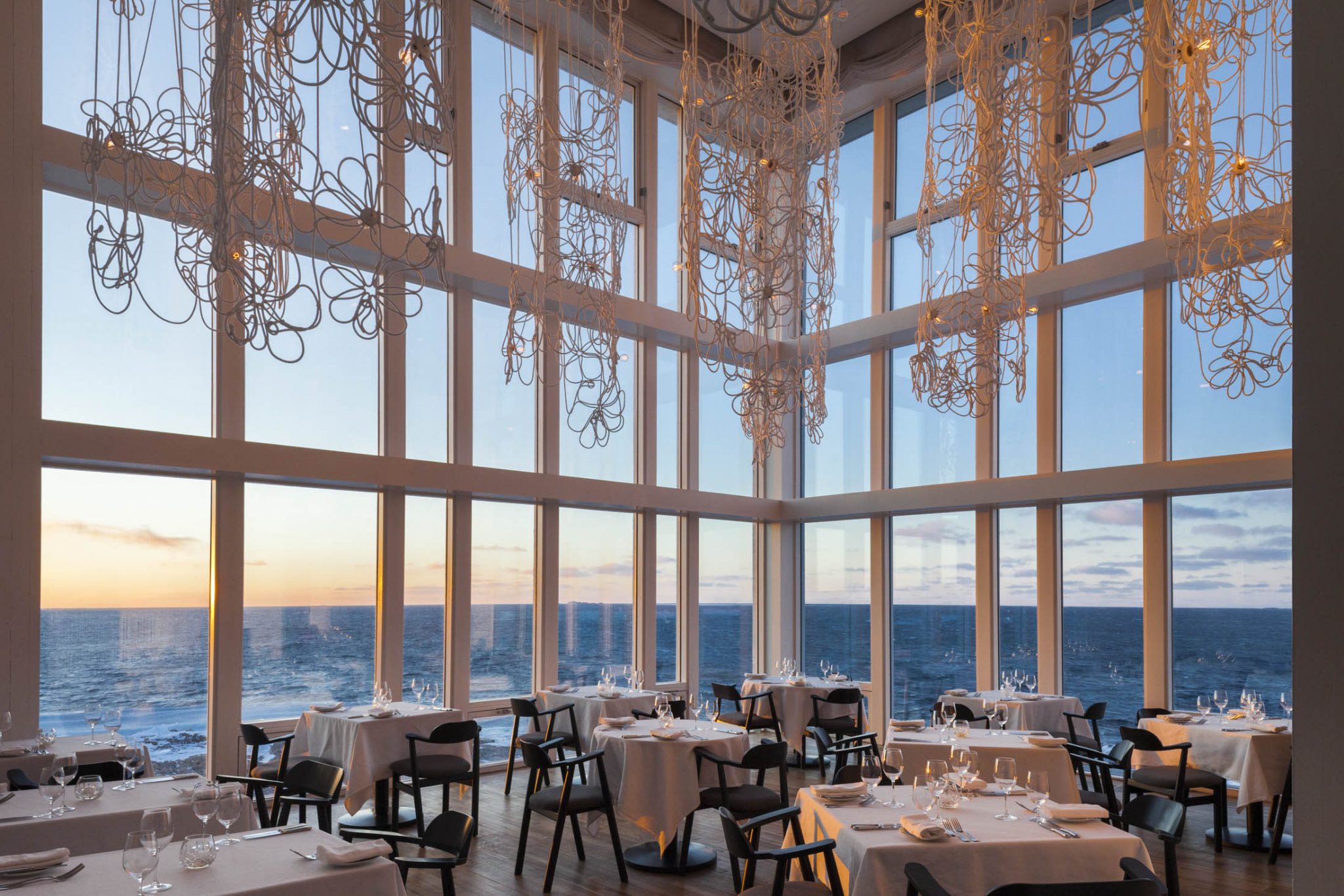 Hot tubs right on the water's edge and guest rooms featuring floor to ceiling windows mean you will never have to stop taking in the views- even for a second. In the winter, the ocean here becomes wild and untamed and it's not uncommon to see some icebergs floating by. The resort has also paired with local indigenous peoples to create an authentic winter experience for interested guests including cultural cabin experiences, hunting/gathering, boat building, "boil-ups", traditional storytelling and caribou watching. If you're going to experience the eastern Canadian shoreline next winter, make sure you do it here.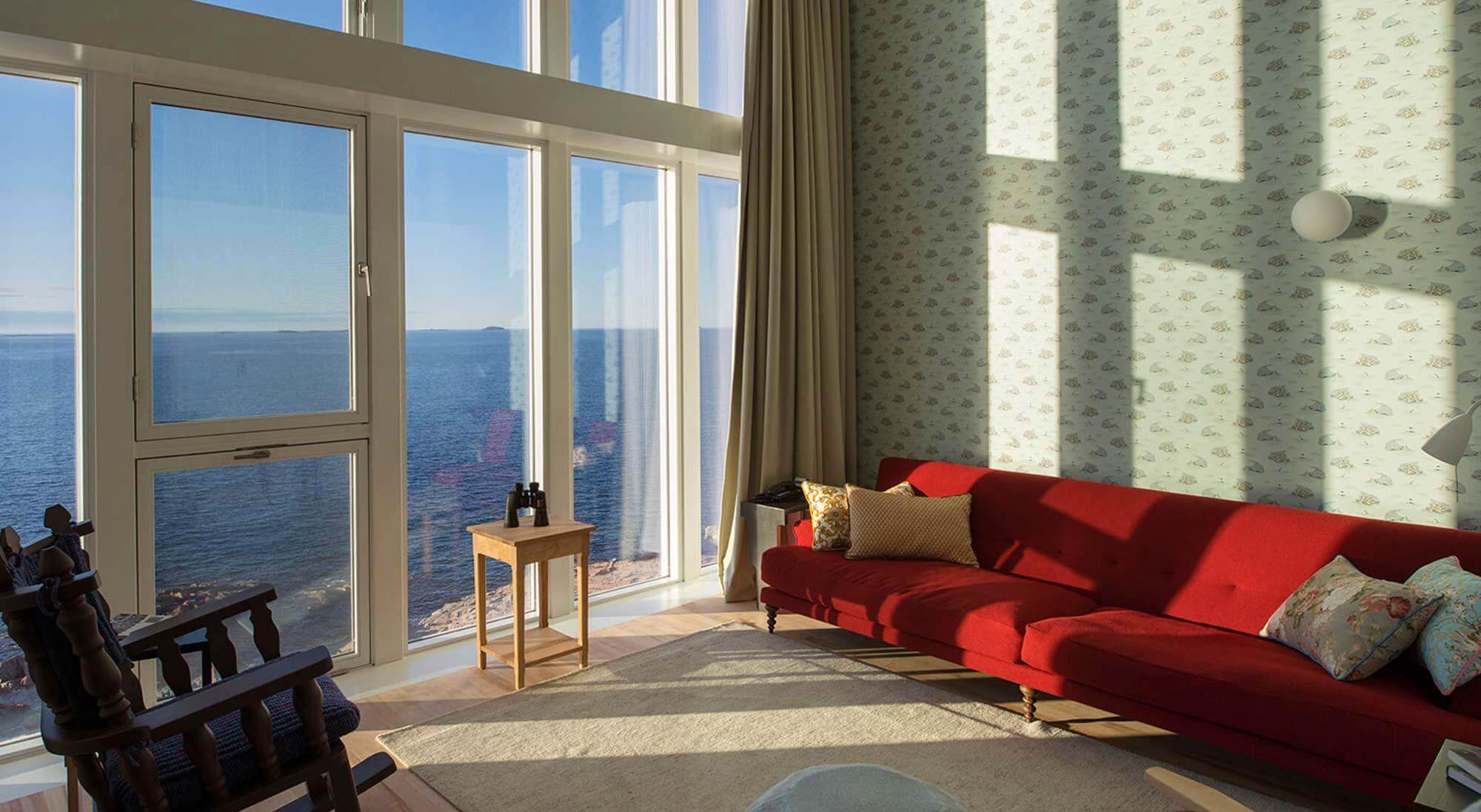 Wildpod- Tofino, Canada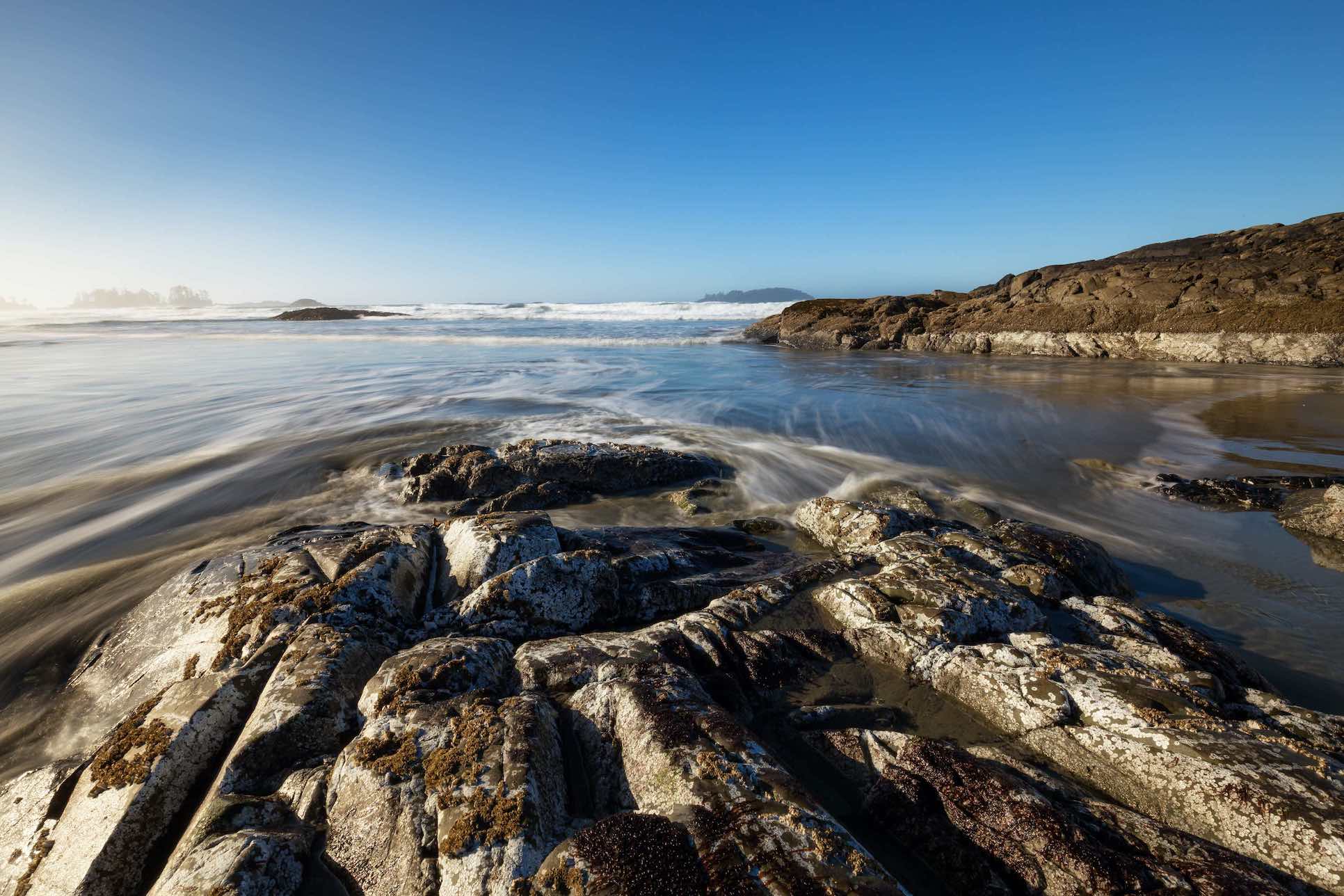 Wildpod offers a luxury approach to 'glamping' with their heated dome tents perched right on the Pacific coastline of Canada. Each pod is angled for maximum privacy, but has a 1/4 tent clear panel to maximise your ocean view. While a trip to Wildpod is still beautiful in the summer, a winter vacation in Tofino is one you will never forget.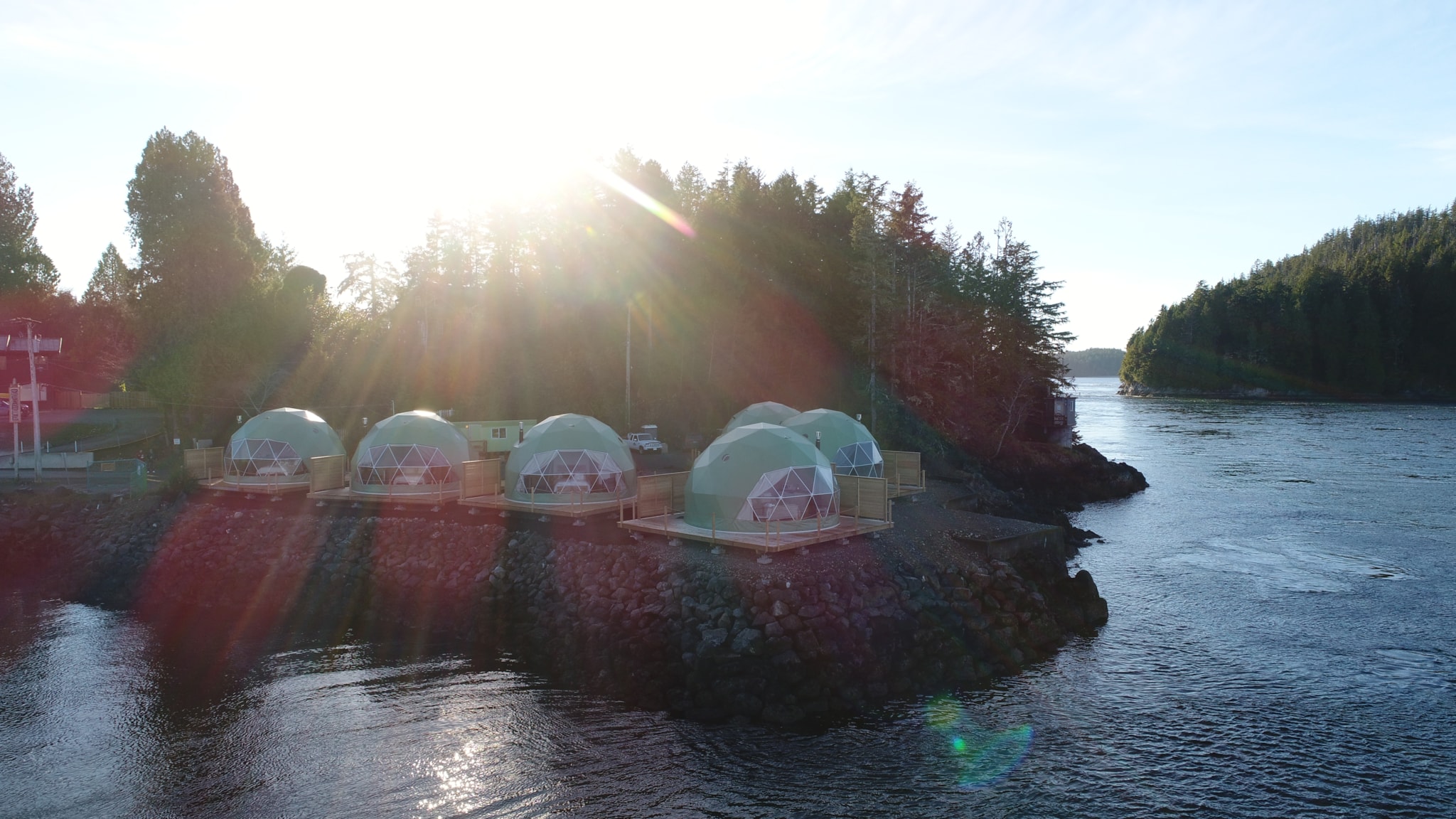 The pods come alive with romantic lighting- we're talking personal fireplaces, twinkling chandeliers, and ever-popular fairy lights set against a frosty backdrop. We believe there is nothing cozier than sitting a warm dimly lit room as the snow falls around you, but watching the waves crash against the shore is definitely the icing on the cake. Tofino is known to be the best place for winter storm watching, and orca sightings from the pods are pretty common, so it's definitely worth placing on your winter bucket list.
Havgrim- Faroe Islands, Denmark
The Faroe Islands are an archipelago of volcanic islands located between Norway and Iceland, that are internationally known for their sub-arctic ocean views. Amongst these islands, Havgrim is a luxury boutique hotel that surpasses the rest for their curved glass walls that offer sweeping panoramic views of the harbour and out into the open ocean.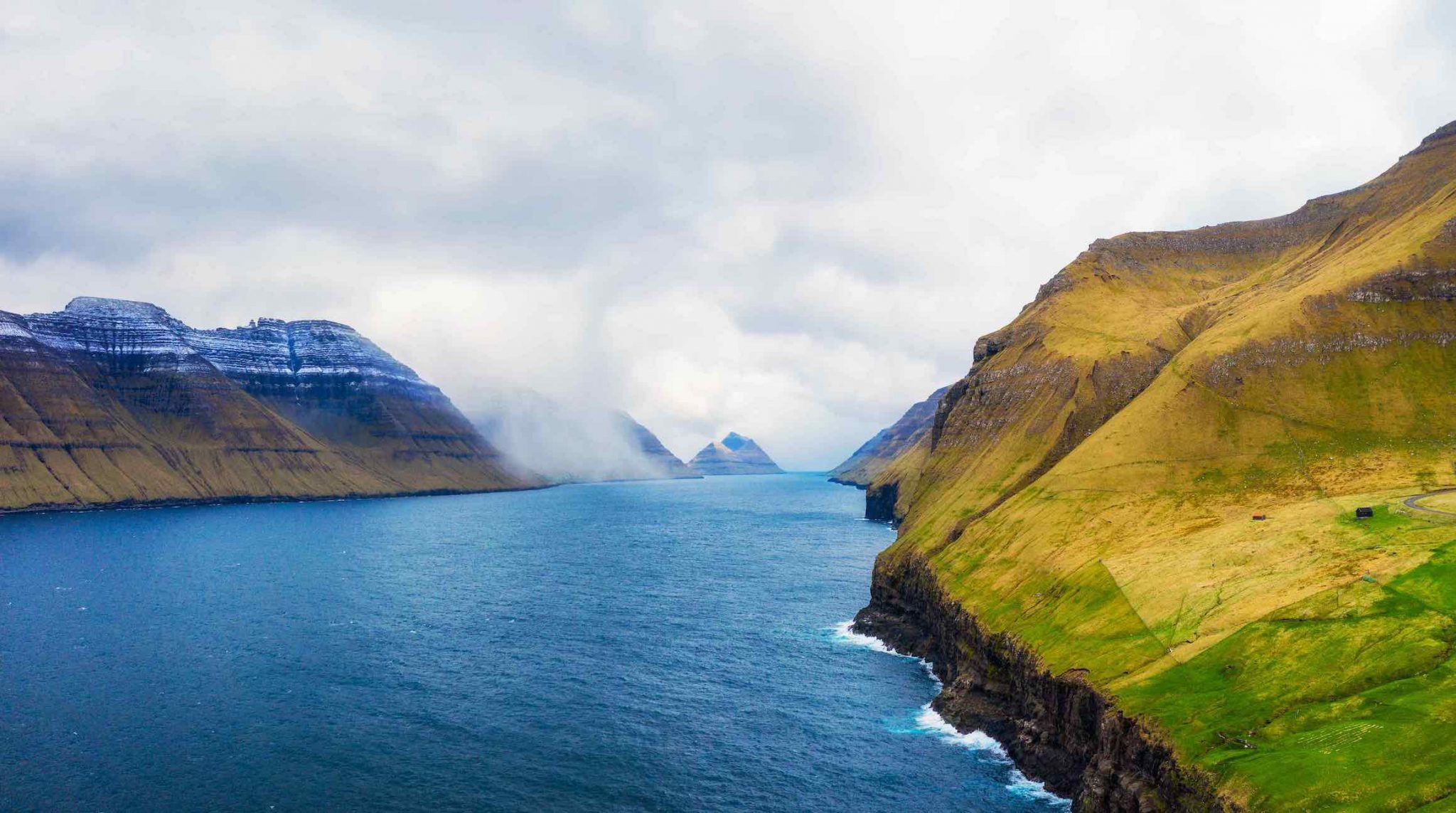 Seaside Glass Villas- Finland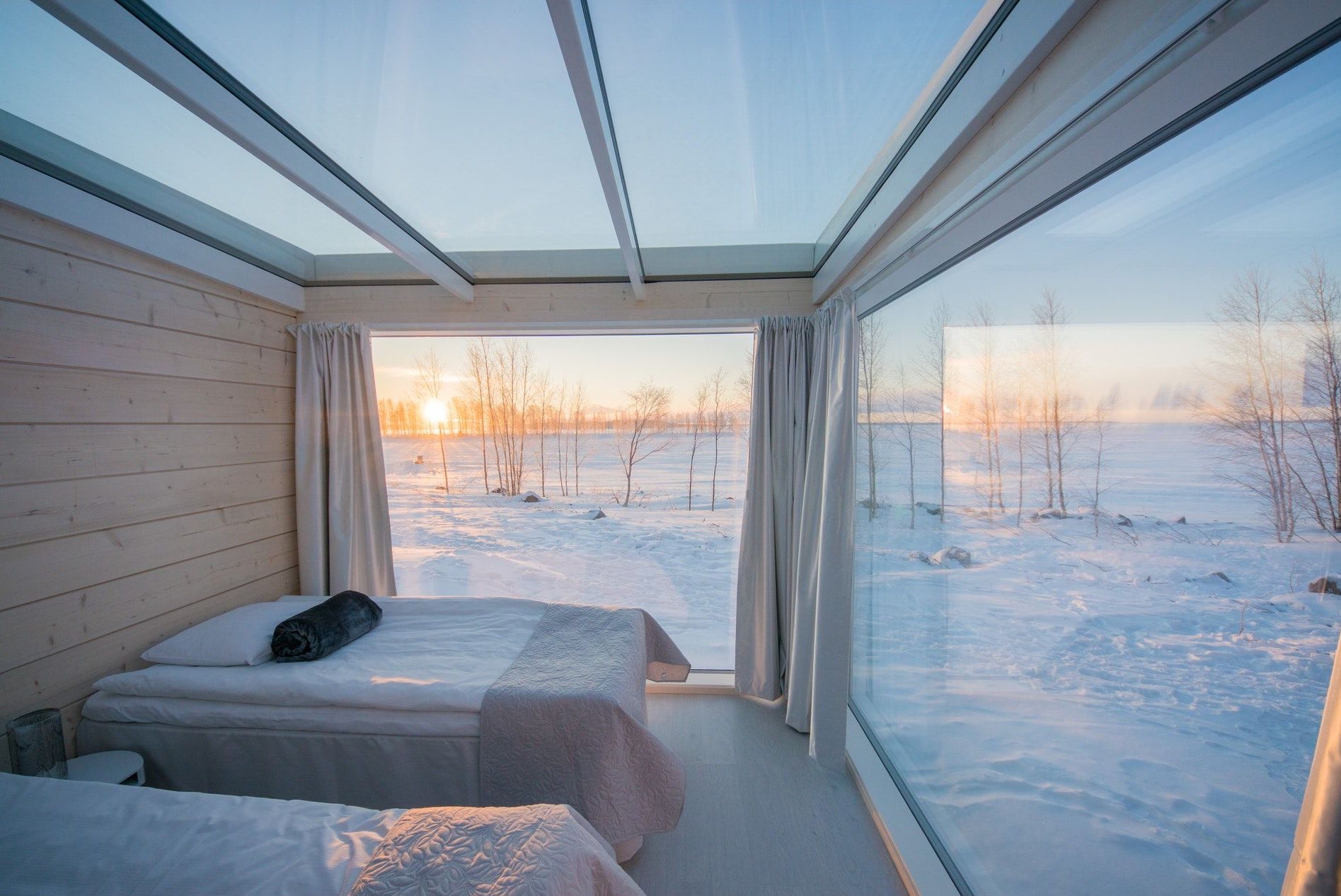 These glass villas are also rated one of the most incredible places to view the northern lights across the globe, so you'll be guaranteed to fall in love with the views. You've likely seen them on Pinterest, travel blogs and maybe even the news for their picture-perfect locale. These private lodges have a front-facing glass wall, as well as glass ceilings to maximise traveller's view of the ocean and the stars. There is also a cozy oceanside sauna for guests looking to warm up after a stroll by the shore.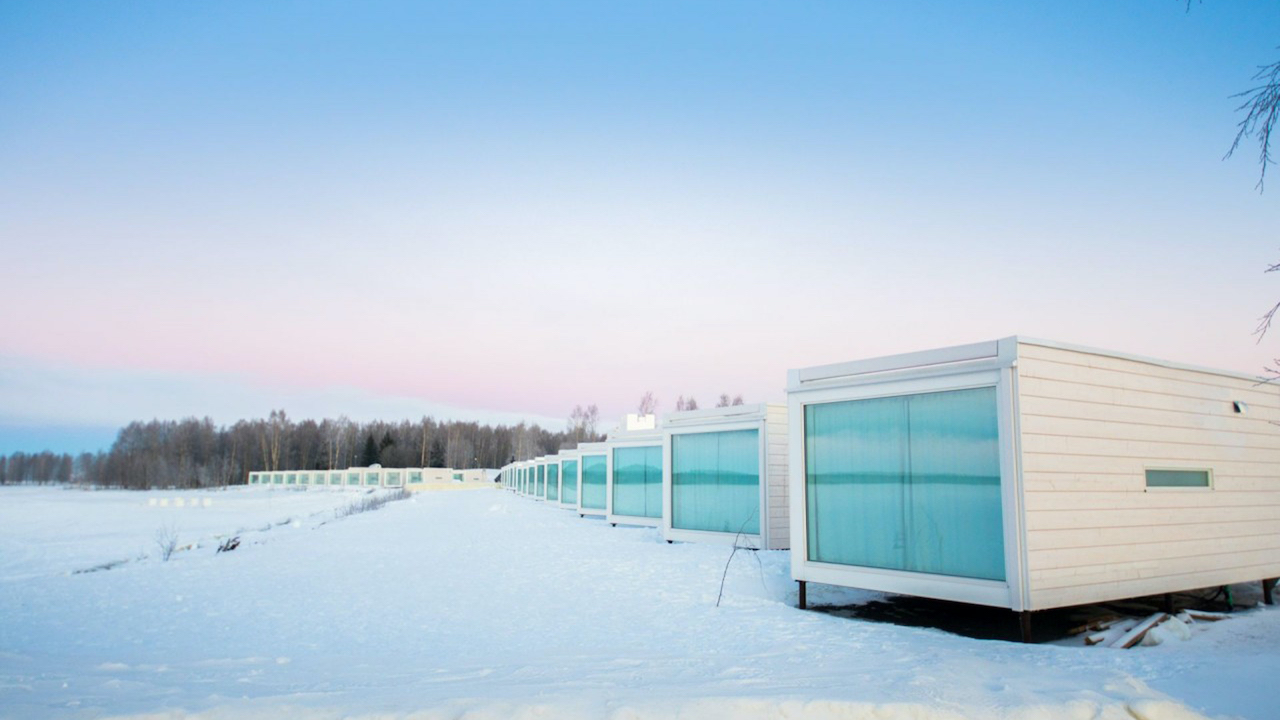 Cliffhouse- Maine, USA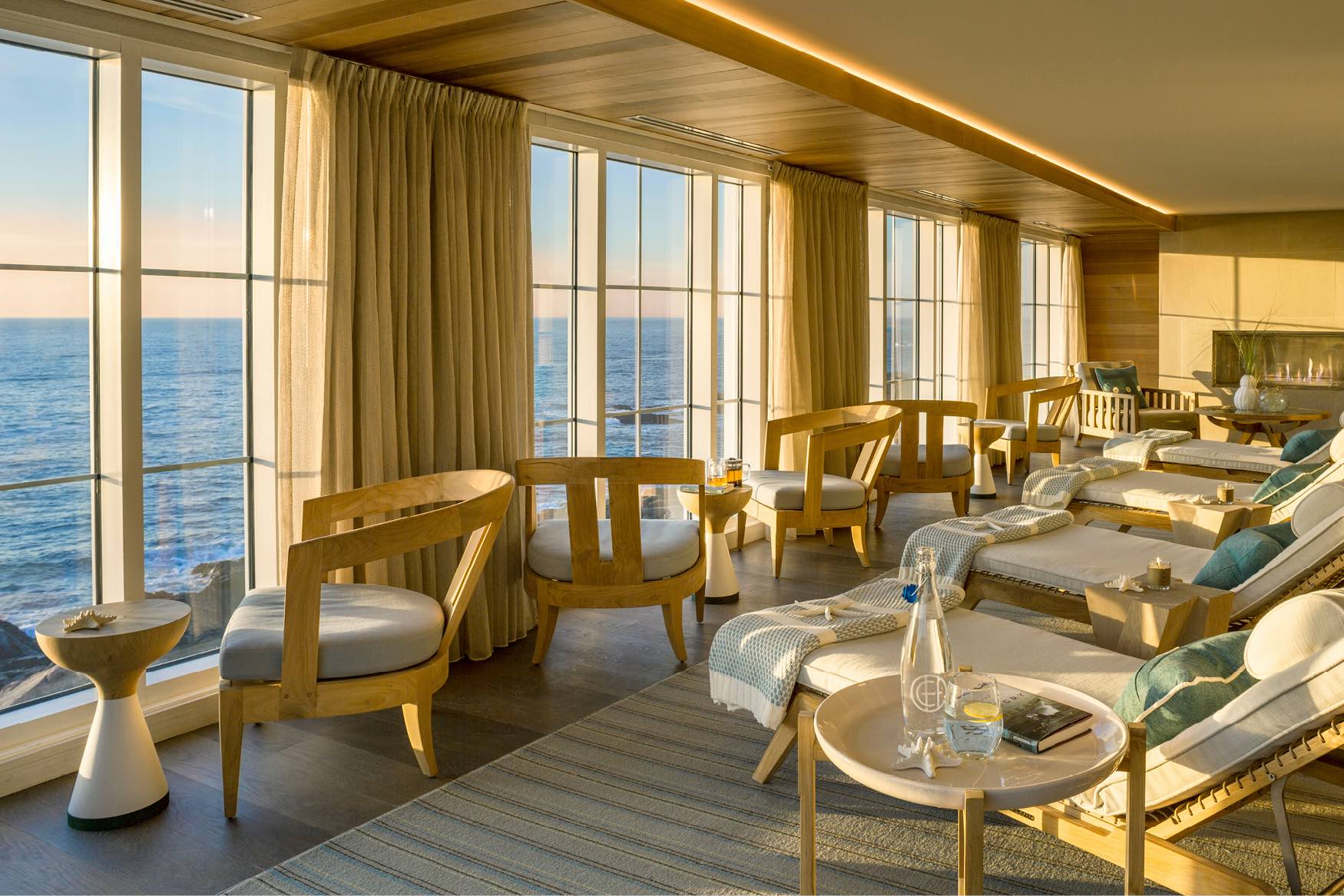 This oceanfront resort perched right at the edge of a cliff is best known as winter oceanside getaway, despite being an excellent summer choice, simply because the coast comes alive as the snow sets in for the season. The coast is known for its rough winter storms and massive ocean waves, and the hotel even offers a special "storm watchers" package since they know this is a fan-favourite that keeps vacationers coming back year after year. Guest rooms all feature floor- to-ceiling windows to maximum ocean viewing and there are several fireplaces and hot tubs on the surrounding decks if you're brave enough to watch from outside.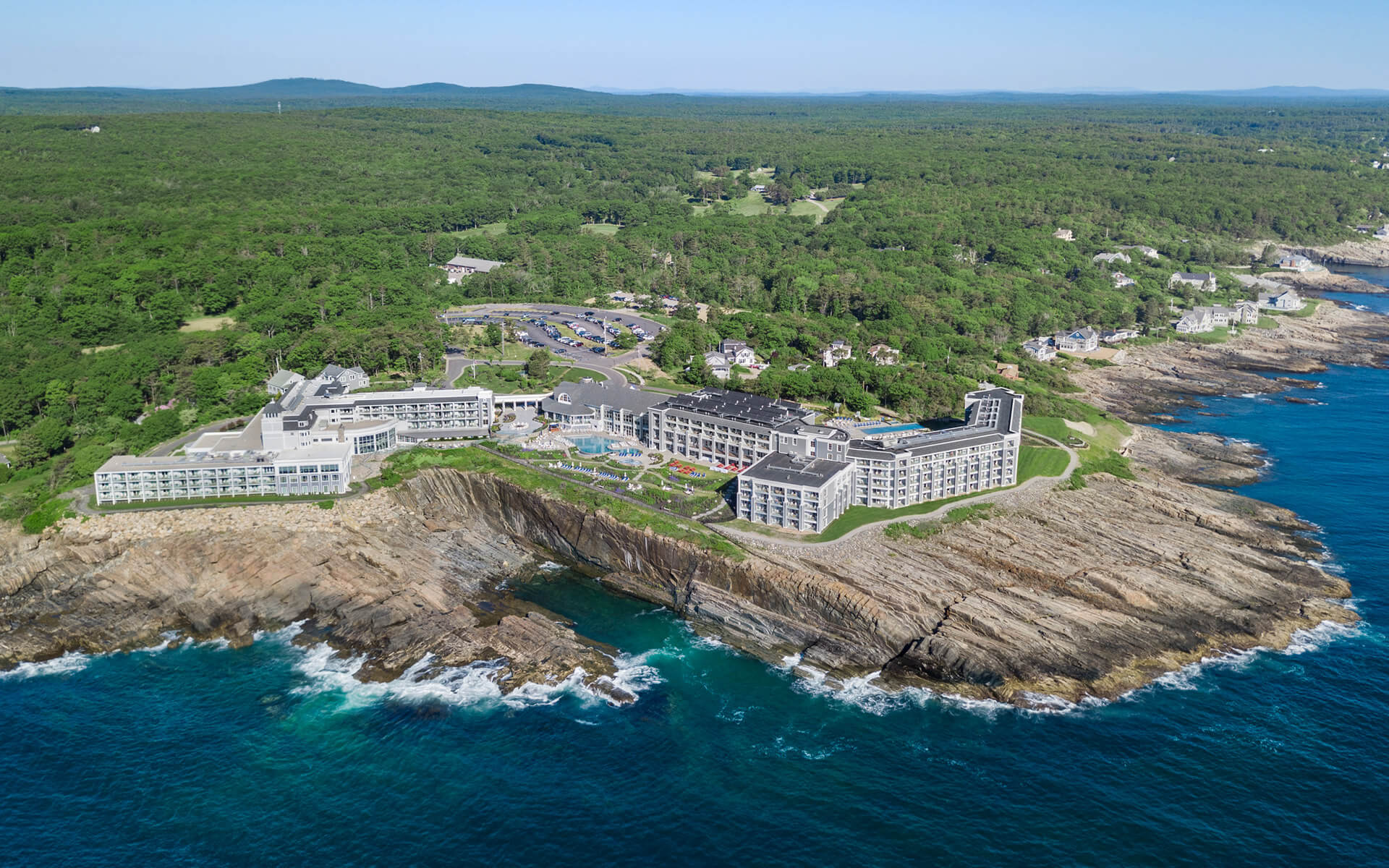 Whale Cove Inn, Oregon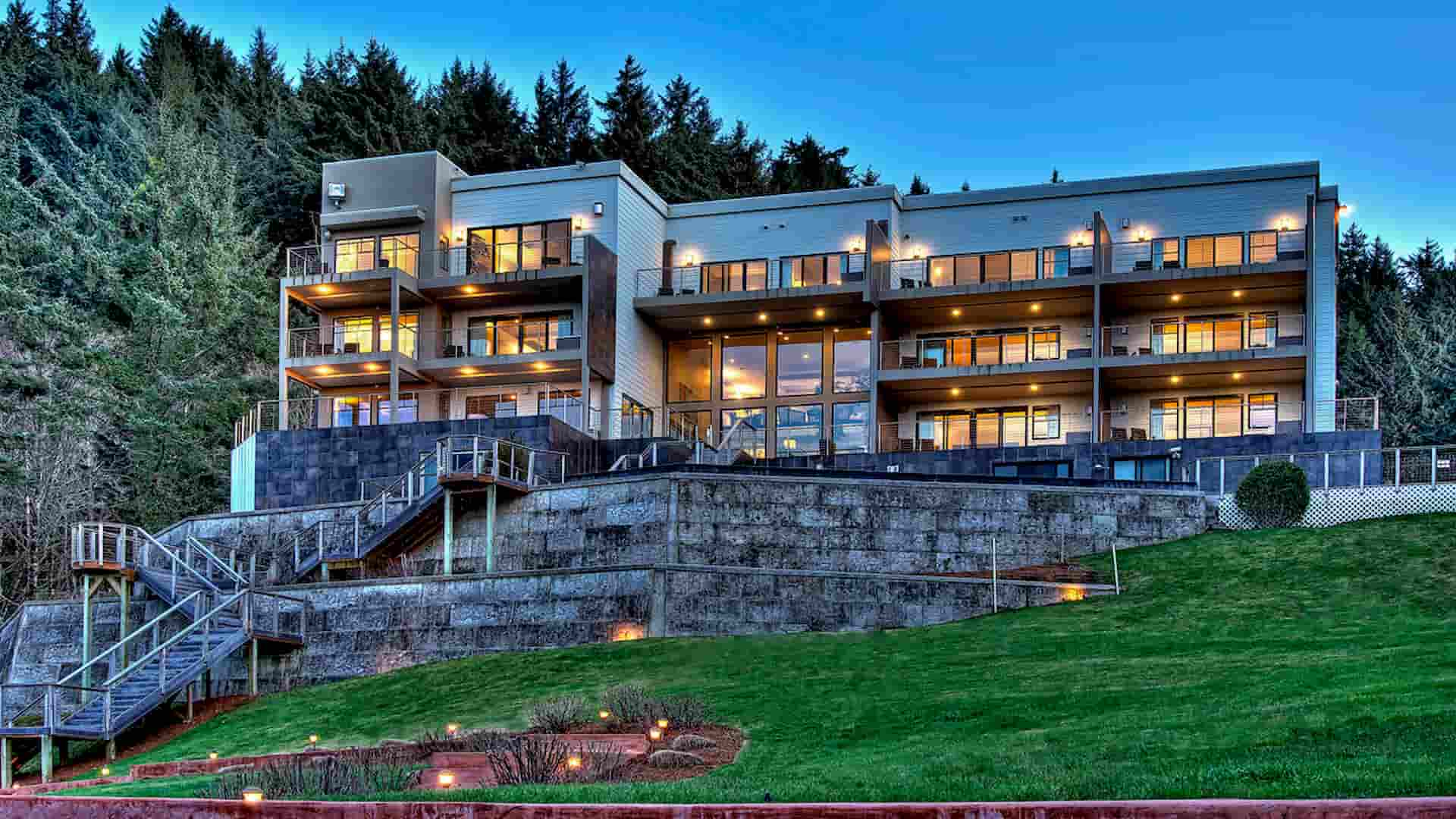 The Whale Cove Inn is a luxury boutique hotel nestled on the cliff-face of the Pacific Coast. Guests will marvel at the storm surges common to the area causing powerful winter waves to crash against the cliffside. Small caves located along these cliffs are also famous for creating "spouting horns" which are tall, aggressive sprays of water as the storms move through. Since the beaches are never fully covered in snow, travellers will be able to enjoy local crabbing and clamming activities just as they would in the summer as long as they pack warmly.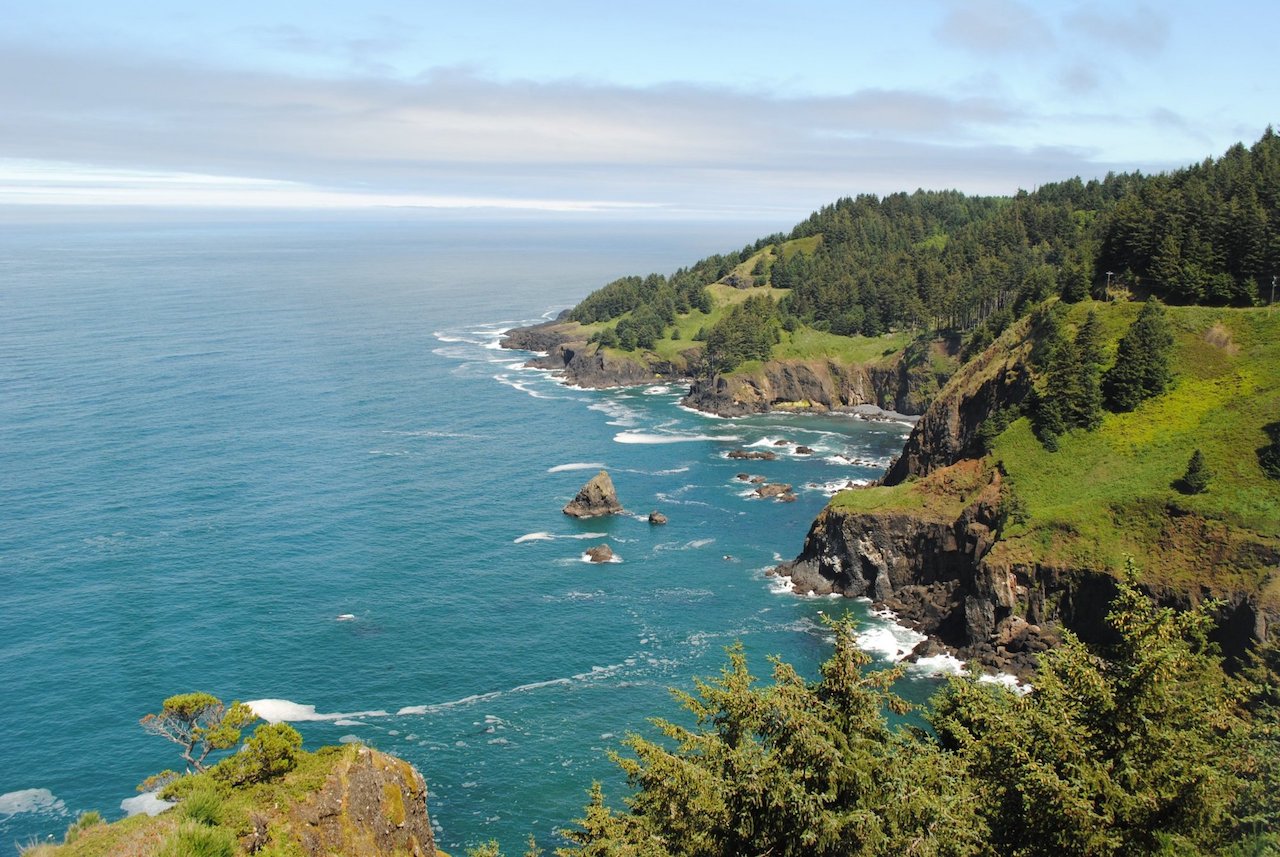 Rosfjord Strandhotell- Norway
The Rosfjord Strandhotell is a simple, family-friendly resort on the shore of the fjord Rosfjorden in Norway. The water doesn't always freeze over during the winter, but is covered in stunning reflective patches, contrasting against some rugged rock faces. All of the hotel rooms come with ocean views, and they are suite-style for maximum guest comfort. While you can cook for yourself in your private kitchen, we recommend taking advantage of the hotel's dining options. The in-house restaurant serves extravagant local cuisine, and features salmon caught right in front of the lodge.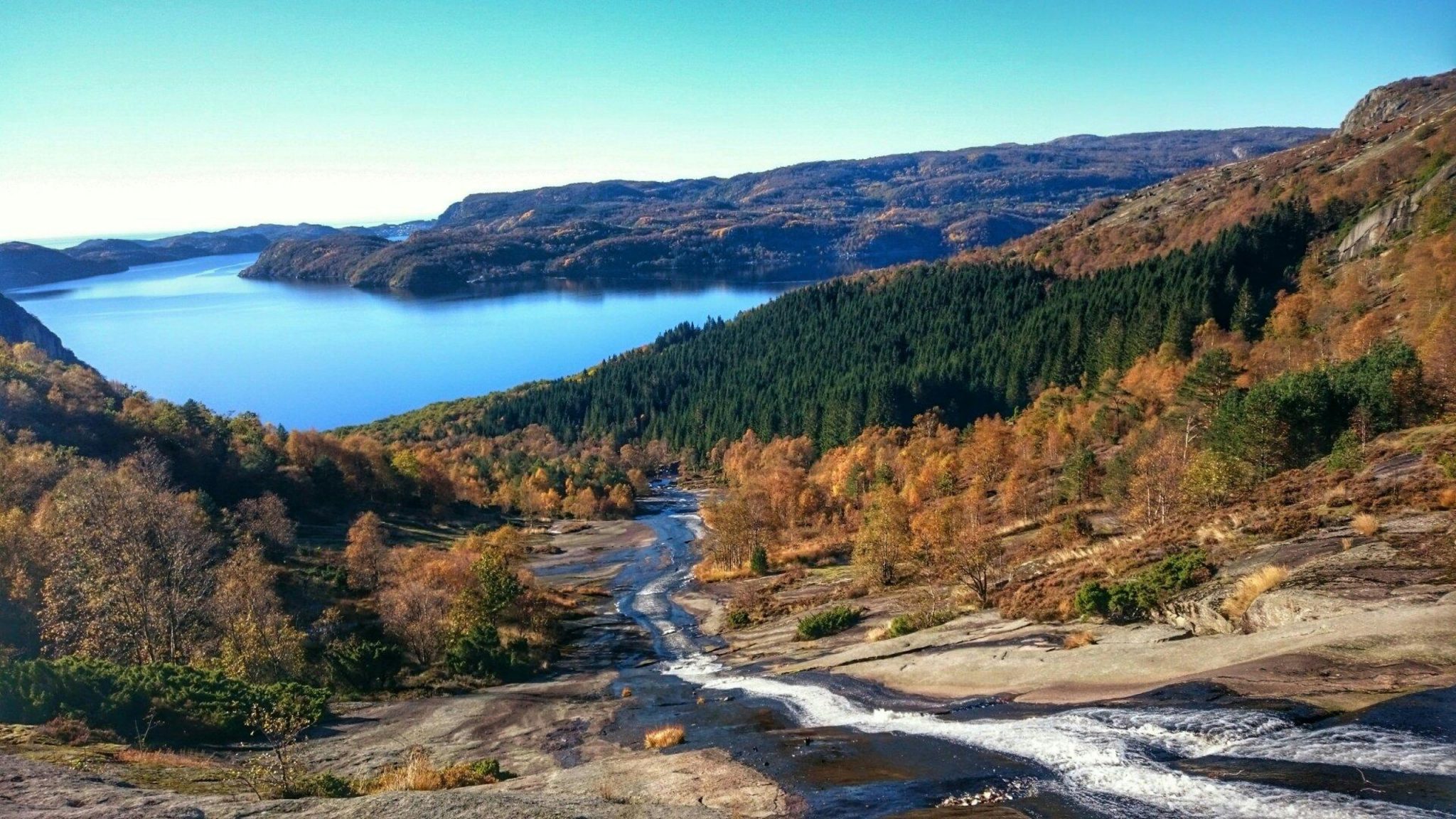 Panorama Glass Lodge- Iceland
While the Panorama Glass Lodge in Iceland may not be located on oceanfront proper, it is perched right on a strait that leads to the ocean, so that's good enough for us- especially with views like these! If you have ever wanted to spend the night in a fully glass house underneath the milky way and northern lights, this one is for you. The Panorama Lodge sits on the water amongst the mountains of Iceland, and we've never seen anything quite like it- a bucket-list worthy destination for sure.