When planning an island vacation, many of us picture the idyllic cerulean seas of the south.  After all, aren't islands the perfect sun holiday for those who want a little taste of seclusion and pristine beaches?  
They sure are! But what if we were to tell you that Canadian islands are packing a big punch that is criminally underrated? Yep! You heard us right. The self-proclaimed "great white north"  is home to thousands of islands full of rugged shores, twisted pines, and extraordinary wildlife.  
While the best of these temperate islands still remain well below the international tourist's radar, they may just be Canada's best-kept secret. You can spot whales as you sip your morning tea, connect with local indigenous leaders and learn about their rich culture, or watch the autumn leaves change colour. Ready and waiting for travellers, these island communities will astound you with the jewels that Canadian tourism is made of. 
Baffin Island  
Great For: The traveller with a curiosity about Arctic communities 
Big Attraction: Extraordinary wildlife watching 
Description: Have you ever heard of Nunavut? This Northern territory is Canada's most northern reaching point with stunning glacial landscapes and frigid oceans. A little further into Canada's arctic archipelago lies this hidden gem: Baffin Island. Those willing to brave the cold can hike over formidable terrain and mighty valleys, go on traditional dog sledding tours,  or embrace on an ocean expedition. You may even find yourself alongside the likes of walruses,  narwhals, seals, belugas, and goliath-sized whales. Oh, and don't forget to keep your eyes out for polar bears! Wildlife isn't the only thing worth seeing on Baffin island, though. You can also experience intriguing natural phenomena like the arctic "midnight sun". Not to mention,  Baffin Island is considered to be the best place in Canada to view the Northern lights! If you want to experience the North and the great outdoors the way it was meant to be experienced,  you can't do better than this.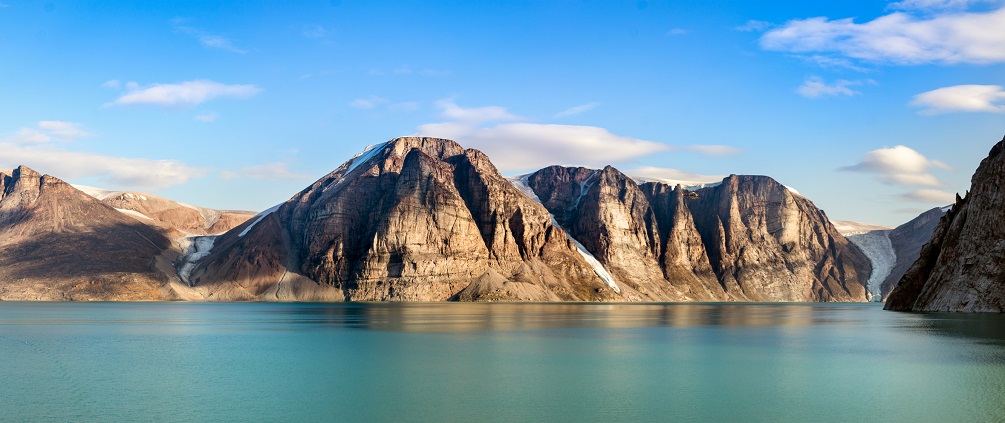 Fogo Island 
Great For: Travellers with a major soft spot for exquisite shoreline architecture
Big Attraction: The world-renowned masterpiece: The Fogo Island Inn 
Description: Feeling like a secluded subarctic escape might be a bit more your speed? Not to worry, we have the best alternative already lined up. Off the northern shore of Newfoundland and Labrador is this totally wild, private getaway. Trust us when we say you need to invest in a  room at the Fogo Island Inn. Travellers will be treated to 360-degree views of the ocean,  icebergs, and native wildlife including passing humpbacks and grazing caribou. This marvel of modern architecture, designed by local Todd Saunders, perfectly marries modern, geometric design with the honouring of traditional architecture in the area. This hotel is particularly well known for having some of the best stargazing in the world, with an uninterrupted view of the milky way, glass walls, "dark sky" guided hikes, and rooftop hot tubs so don't sleep on this opportunity to stay up past your bedtime. Of course, the fun doesn't stop once the sun comes up. Celebrate your host community by partaking in quintessential Canadiana activities such as ice skating, foraging through the islands' bogs and marshes, and observing indigenous art workshops including traditional quilting, jelly-making, and boat-building.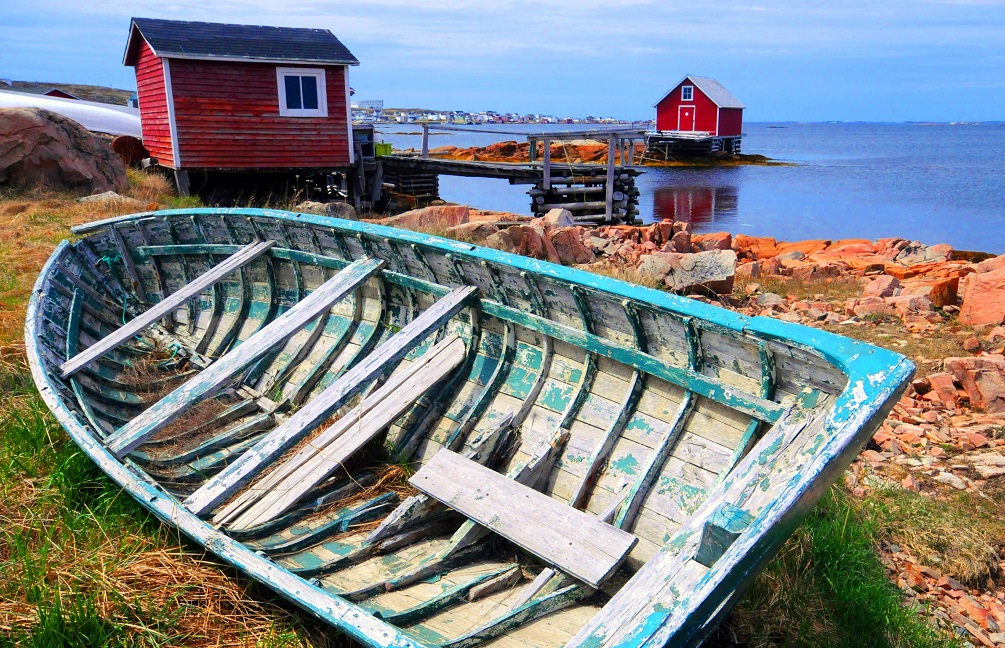 Haida Gwaii 
Great For: Travellers that love learning about the local culture  
Big Attraction: The Pesuta Shipwreck 
Description: If you're looking for a more unique way to experience the Western Canadian shore, look no further. Haida Gwaii presents a once-in-a-lifetime opportunity to learn from the local indigenous populations, explore themes of respect, socially responsible tourism, and re-embrace your connectivity with nature. Guests arriving on the islands are strongly encouraged to take the Haida Gwaii pledge, which outlines ways in which tourists can honour Haida ways of being and leave only a positive imprint on the community during their stay. It won't take you long to fill up your week's itinerary with visits to heritage sites and conservation reserves.  Travellers with a penchant for outdoor adventure will fall blissfully involved with this series of islands. After all, these lush coastlines, temperate rainforests, and towering old-growth pine look straight out of a fantasy novel. You could spend hours upon hours hiking winding footpaths, or go tide pooling along endless stretches of remote beaches. Haida is known for its diverse array of marine wildlife but it's also home to some incredible land animals too and striking apex predators- bald eagles and the biggest black bears in the world.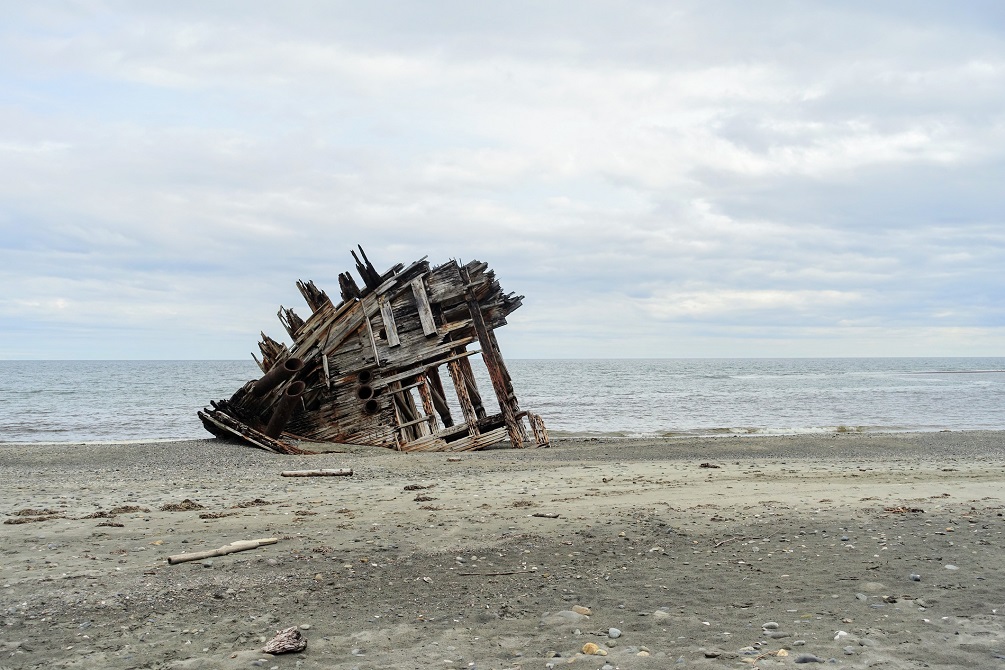 Sable Island 
Great For: Travellers with a wild romantic side 
Big Attraction: Rare wildlife encounters  
Description: If you thought Haida Gwaii sounded remote, wait until you hear about this tiny little island. This deserted Atlantic paradise will capture your heart at first glance, and so will its only inhabitants. Sable Island is one of the only remaining places in the world where you can still observe over 400 wild horses in their natural habitat. Prepare to stare in awe at manes whipping in the wind and powdered sand dunes juxtaposed to untamed waters in every direction. Throughout history, over 350 shipwrecks have occurred on Sable's sandbars, and while we've gotten better at navigating, these shores still remain very difficult to access. SO  difficult, in fact, that only 400 travellers per year are fortunate enough to visit. If your travel budget is unlimited, you may consider obtaining government permission to land a private charter on the island. Otherwise, you can take an expedition cruise and suit up for a zodiac adventure. Now don't get us wrong, this is no luxury vacation, and you can't actually stay on the island as it is a zero-waste, protected reserve. But, if you are someone who finds poetic beauty in the wild things, you'll find this trek is rather worth it.

Ile de Orleans 
Great For: Travellers who love the historic, small-town charm 
Big Attraction: The Montmorency Waterfall 
Description: Travelling to this french island feels like stepping into a vintage, countryside daydream. When you're not strolling through the streets of charming historic homes and admiring the ornate interiors you can spend your time frolicking through lavender fields,  picking your own strawberries, or sampling aged cheddars at the local fromagerie. If the most perfect place in the world for a picnic exists, this is it. Families and lovers alike will adore Ile de Orleans. And of course, while you're in the area, you absolutely must visit the Vignoble Ste Petronille vineyard. Not only can you spend your day sipping on fine local wines, but three other terraces overlook one of the biggest natural attractions of the area, the stunning  Montmorency waterfall.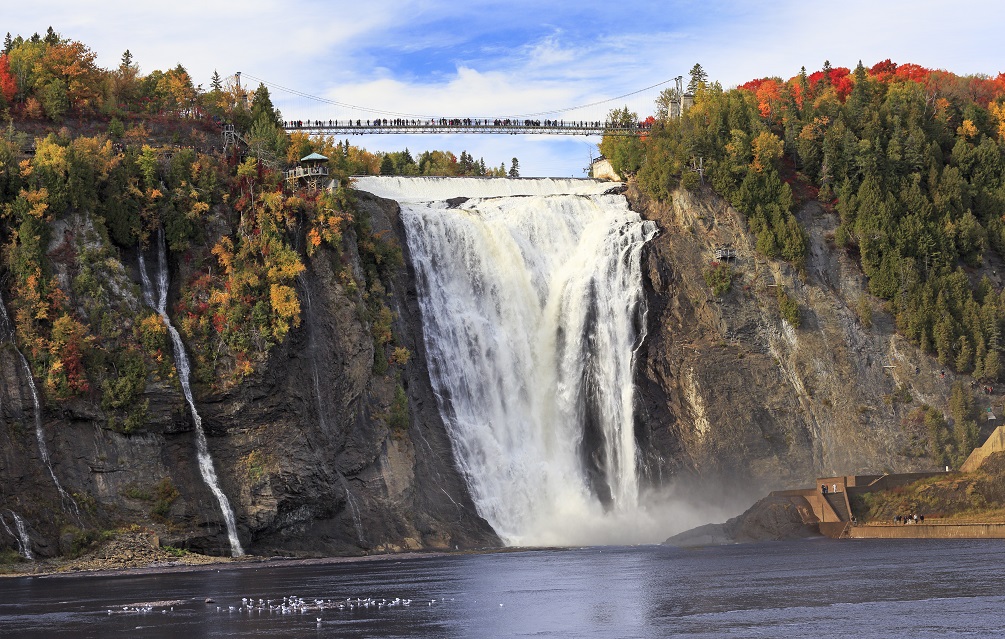 Manitoulin  
Great For: Travellers who dream of a cabin getaway 
Big Attraction: The lighthouse trail  
Description: Manitoulin has been a favourite destination for Canadian tourists for years, but it's truly a wonder that it's never made it onto the international traveller's radar. Serving up a  major slice of the Canadian wilderness and outdoor fun, there isn't much you can't do on  Manitoulin, making it a great choice for families. Choose between backcountry camping,  glamping, or traditional accommodations, and then spend your days exploring. Outdoor enthusiasts will love chasing waterfalls, canoeing, horseback riding, or hiking the cup and saucer trail to feel like you're sitting on the edge of the world. Meanwhile, travellers who prefer a slower pace may enjoy doing a tour of the ten lighthouses of the island, lounging around the beaches, or checking out the "dark sky preserve" after sunset. Since white light is prohibited once the sun sets, you'll be able to see all the big constellations and maybe even the northern lights!