Canada is off the list of countries welcoming British tourists during Covid 19. But fear not because to get the best out of Canada, you usually have to book more than 12 months in advance. So even if Canada was open for tourism in 2021 and you were reading this article now for the first time, I would be recommending you plan your Canada itinerary for 2022. This is because the best hotels, lodges, rail experiences and excursions get booked up many months in advance and booking your Canada holiday for 2021 would mean paying a lot more to get the same holiday.
To get you in the mood for your 2021 holiday in Canada. I have put together 11 tips that will whet your appetite and help you start planning your Canada vacation for 2022!
1. Canada Is Very Big
Canada is very big land wise, so you do not want to come thinking it is like Europe and you can get from the one side of the Country to the other easily, in fact, it is relatively hard and expensive if you don't do your research. Depending on how long you have in Canada I highly recommend visiting each province because they are all different and unique in their own way. The west coast is mountainous and the east coast offers hundreds and hundreds of lakes scattered throughout the provinces. The best way to get around is by train if you want to travel from province to province and see things. Thankfully we have allowed a few low-budget airlines enter into Canada, which has made traveling from one end of the Country to the other more affordable. Make sure you take your time and see everything there is to see in each province.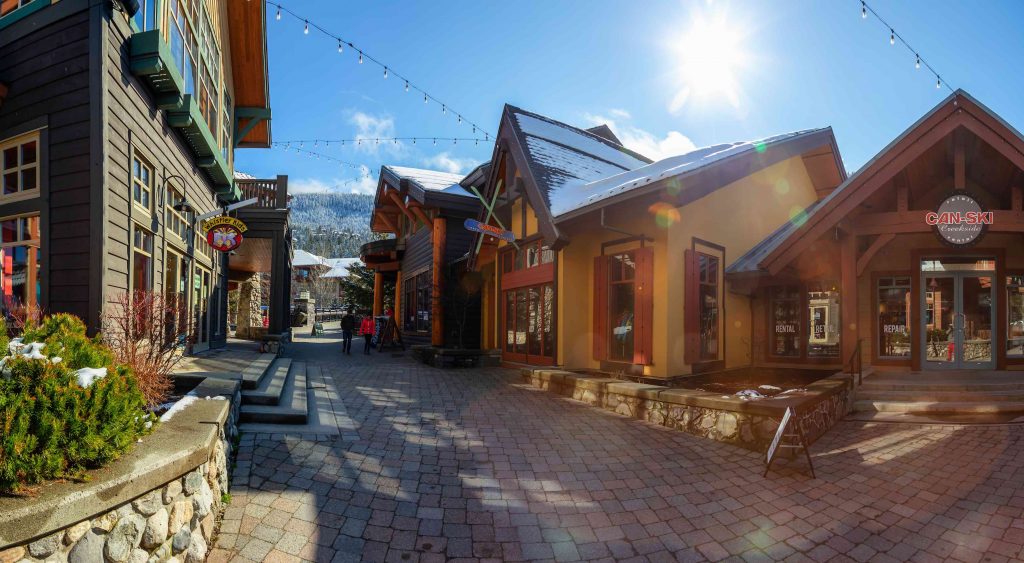 2. Canadians Are Very Friendly and Welcoming
You will notice that when you come to Canada, Canadians are very apologetic- even when they are not in the wrong. It is in their culture to be friendly, outgoing, and acceptable to everyone and anyone that they meet. Canadians will welcome you with open arms and might even invite you into their home for dinner or to stay. If you have ever met a Canadian while traveling or you have been to Canada, you will understand this more. Don't be alarmed if you go home with many new Canadian friends. Emerge yourself in the Canadian culture and you will have no problem meeting new people.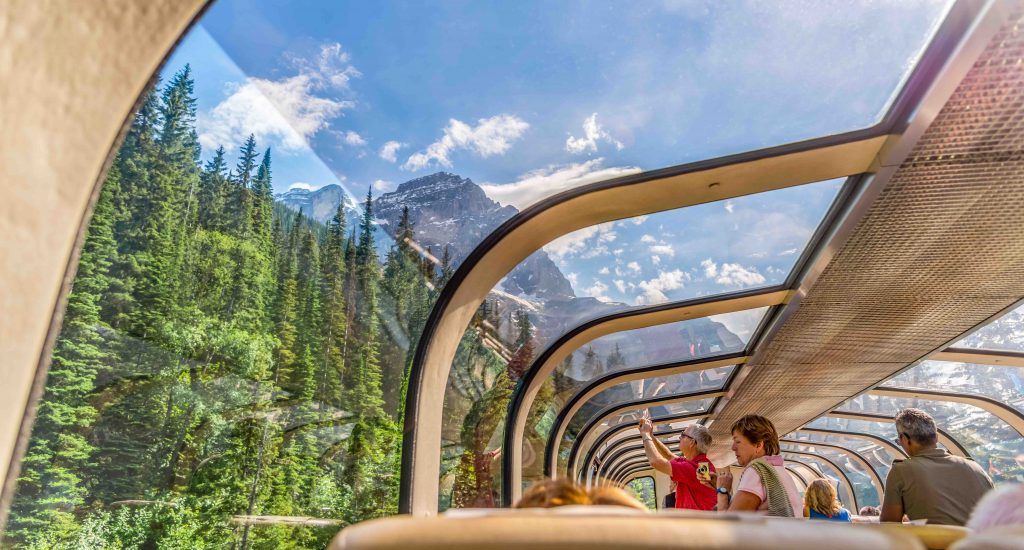 3. Emergency Information
Wherever you travel to it's important to know the emergency information in any case of emergency. Whether you want to contact the police, an ambulance, or firefighters- you will need to dial 911. By calling 911 they will assist you with any further needs you may have.
4. Alcohol Consumption
In order to consume alcohol in Canada, you will need to be the legal age in that province. The age differs from province to province. In most provinces you can drink alcohol when you are 19 years old, however in Alberta, Manitoba, and Quebec; you can consume alcohol when you are 18 years old.
5. Canadian Currency
The Canadian currency comes in colorful bills with $5.00, $10.00, $20.00, $50.00 and $100.00 denominations. You can no longer get a $1.00 or $2.00 Canadian bill in Canada from the bank because we now have loonies ($1.00) and toonies ($2.00) coins instead. Canada got rid of the penny now too but you can find a 25-cent coin (quarter) 10-cent coin (dime) and 5-cent coin (nickel) when opting for change. I, personally being Canadian find our money to be very pretty and easy to use. You will notice that credit cards are widely accepted all over Canada, even at small restaurants and boutique stores. Everyone is out to get his or her travel points, or at least I am.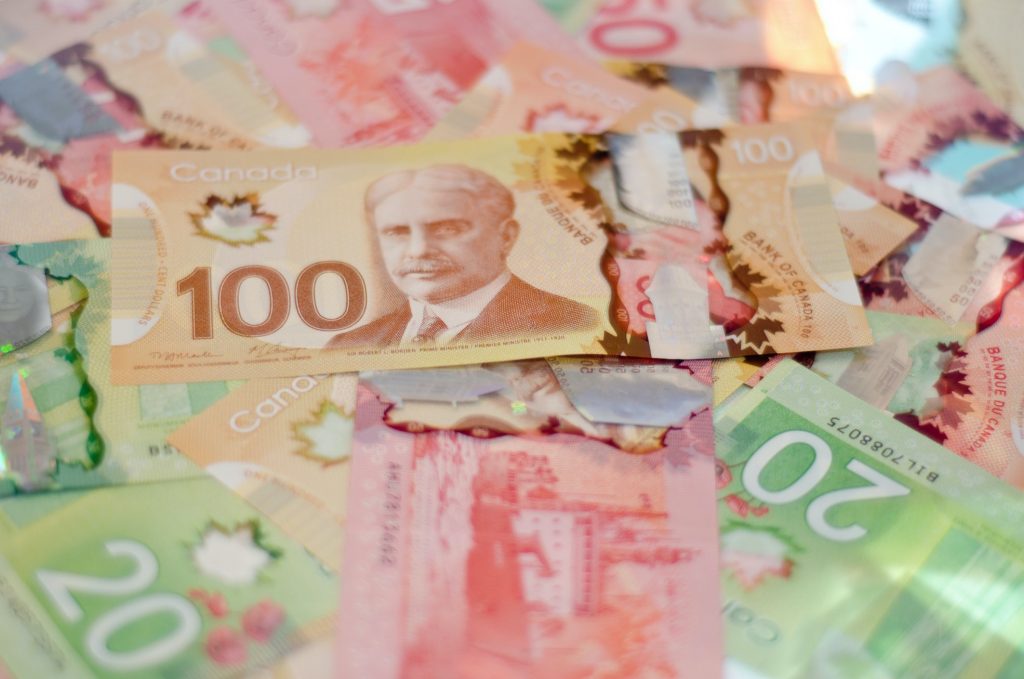 6. Experience The Great Outdoors
Canada is a beautiful place to explore the outdoors with so many things to see and do. I may be biased since I am Canadian, but I believe Canada is one of the most beautiful places in the world for landscapes and quality of living. You have Niagara Falls in Ontario, which is one of the wonders of the world, Banff in Alberta, which is where many tourists flock to when they visit Canada- the lighthouse of Peggy's Cove in Nova Scotia and the Fjords in Newfoundland. There are so many sites to see if you have the time to explore. Plan to spend a period of time in Canada because Canada is HUGE and there are lots of places to discover. Airbnb is a great site to find affordable accommodation all over Canada with many places to choose from.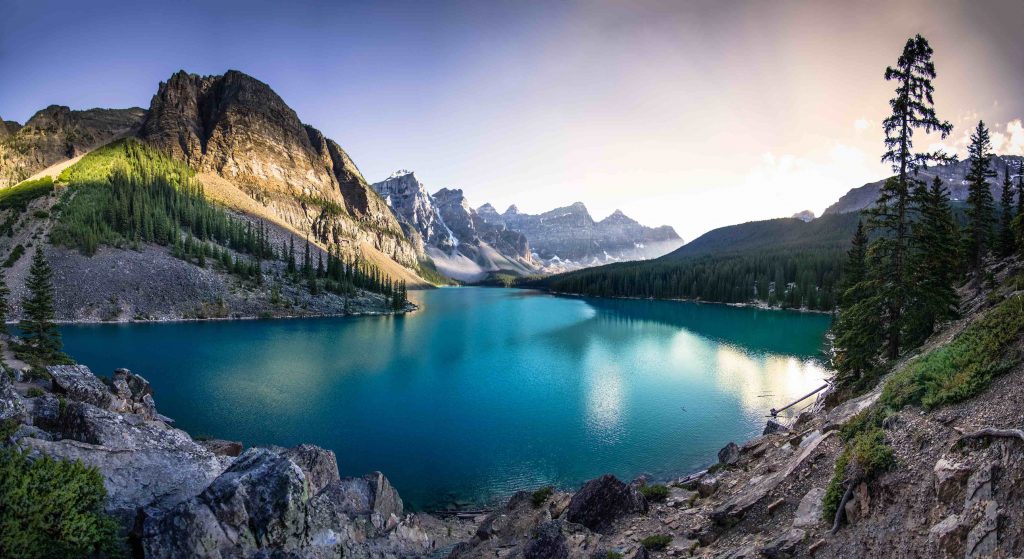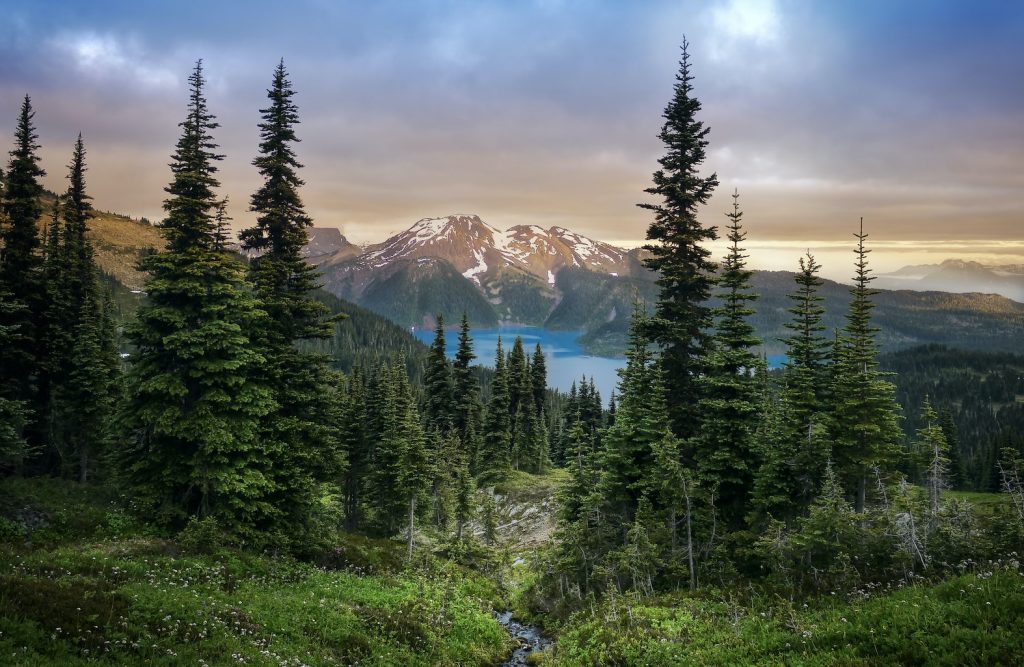 7. Be Equipped For The Season
Canada has four seasons; the spring, summer, fall, and winter. Depending on which season you want to visit Canada in- make sure you are prepared for the weather. Canada can be -50 in the winter months, which is very cold and +35 in the summer. Make sure to pack accordingly depending on the season you are visiting in.
8. Plan Ahead
It's always good to plan ahead regardless of where you are visiting. This will create a plan of action and will guarantee you have a place to stay. Being organised in Canada is important because there is so much to see and do but you need to plan ahead and make sure everything is open and accessible during the time you want to visit. During the summer months in popular destinations like 'Banff, Vancouver, and Niagara Falls- accommodations book up fast. Also, flights tend to be more expensive so look prior to traveling so you can find the best-priced flights.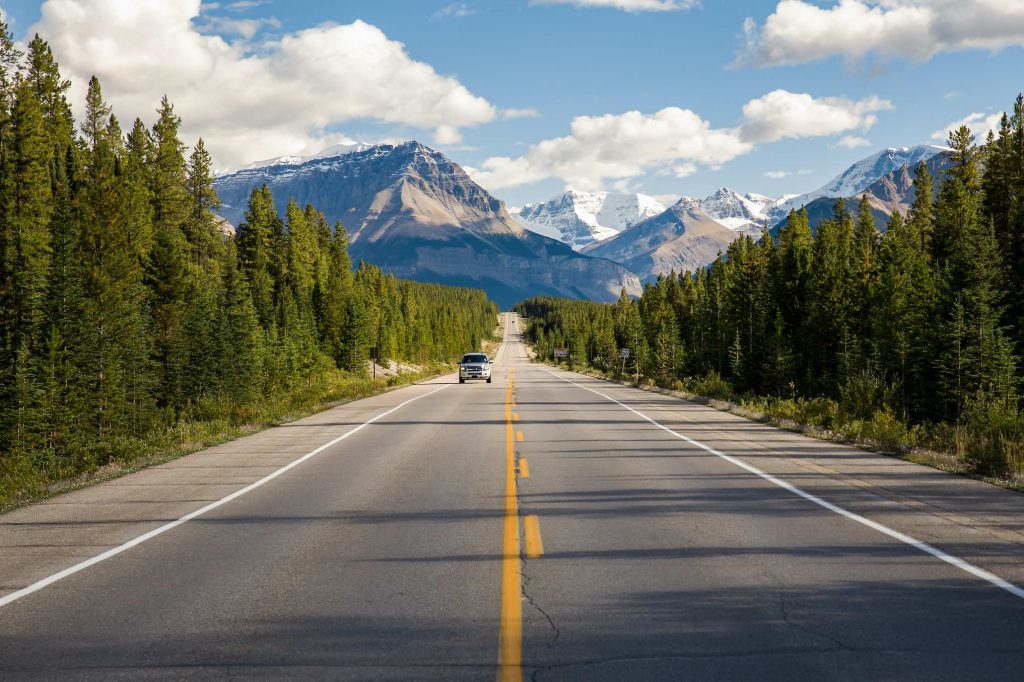 9. Canada Has Two Languages 'EH'
Canada has two official languages- English and French. English is spoken in every province where French is the most common language in Quebec. You will notice that some people cannot speak English who are from Quebec but the majority of people do. You won't hear too much French spoken in other provinces of Canada, mainly only Quebec. Although you will hear the word 'eh' a lot which is how people can point out Canadians all around the world. Maybe you will pick up on it too if you spend enough time in Canada eh?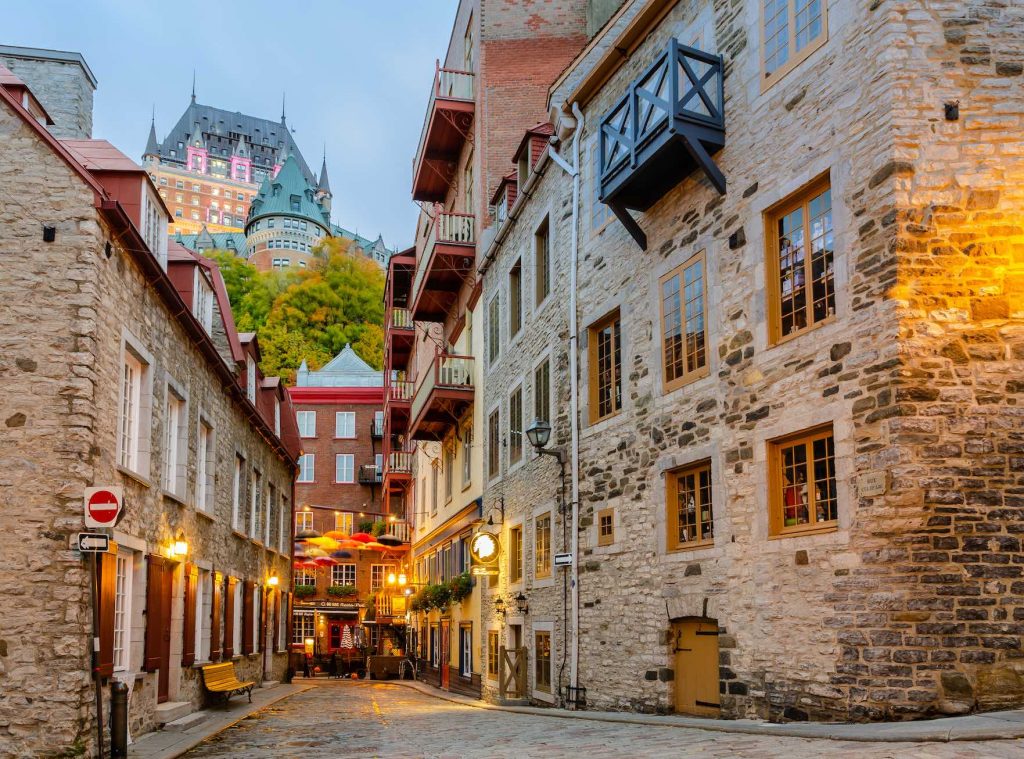 10. Canadians Take Pride In Their Country
Canadians take pride in their country and they would like visitors to do the same. Treat the place you are visiting like home, as a Canadian would do if they were visiting your home country. Engage in Canadian festivities like Canada Day on July 1st and watch the spirit of Canadian culture evolve. Take pride in the places you are visiting and treat people the way you want to be treated.
You will not regret visiting Canada and you will be counting the days and places you will return too!
11. Always book with an agent
Canada is a vast country and you could try to "wing it" and make up your own itinerary. But this will leave you feeling regretful and unsatisfied. An agent that knows Canada will take the time to find out what you are looking to experience on your holiday and make sure that your itinerary caters to those expectations. An agent can access a variety of local guides, excursion operators, tour providers and special rates that are not available directly to the public- so not only will an agent make sure you get the most out of your Canada holiday, they will make sure that you save money too!