Exclusive Travel Holidays offers so much more to explore in Canada, and certified Canadian specialists, you may have already been to Canada like me and traveled, but our Canadian partners and can offer that little extra help on where in Canada would best suit you, working with several award-winning Canadian travel partners who are so passionate about the destinations who have been creating tailor-made holidays to Canada for over 30 years.
Alberta – discover the breathtaking beauty
Alberta offers stunning glacial lakes, snow-capped mountains, cascading waterfalls, and a national park paradise with ranches offering amazing wildlife experiences that are just part of Alberta.
Combined with the vast prairies and impressive cities of Calgary, home to the famous Stampede, and Edmonton with Canada's largest shopping mall, Exclusive Travel Holidays believes Alberta is the place to be on your Canadian travels.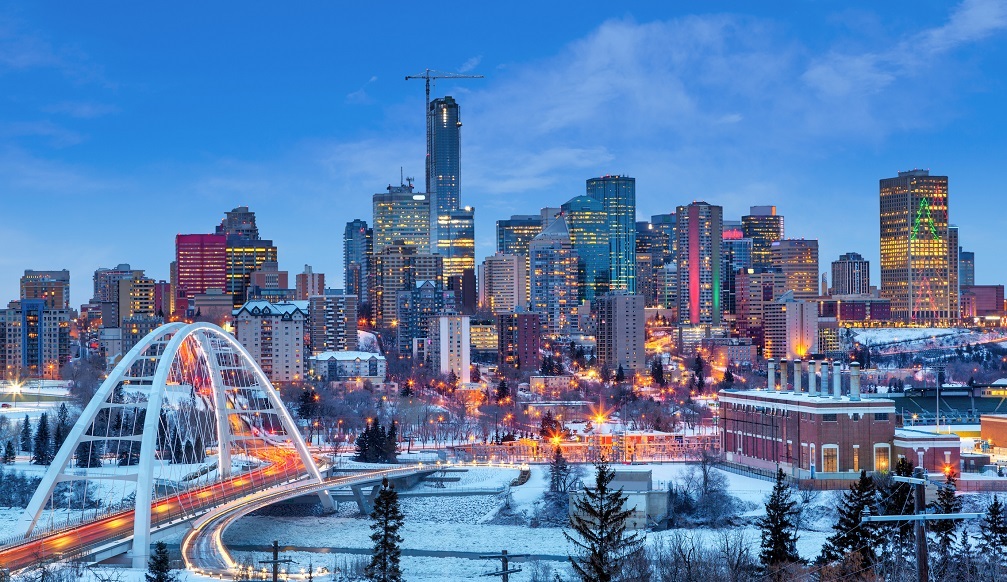 Québec – explore French charm
Quebec is a real melting pot of French, British and First Nation heritage forms the unique Québecoise culture which I really loved on my visits.
The Old cobbled streets and Notre-Dame Basilica of Old Montréal with Québec City's walled Citadel, sitting alongside modern Canadian cities, the old and the new contrast beautifully, and is such a massive difference if you have travelled from a big city like Toronto, as you explore the beautiful Charlevoix and the Laurentians, and its renowned Mont Tremblant, regions for stunning scenery.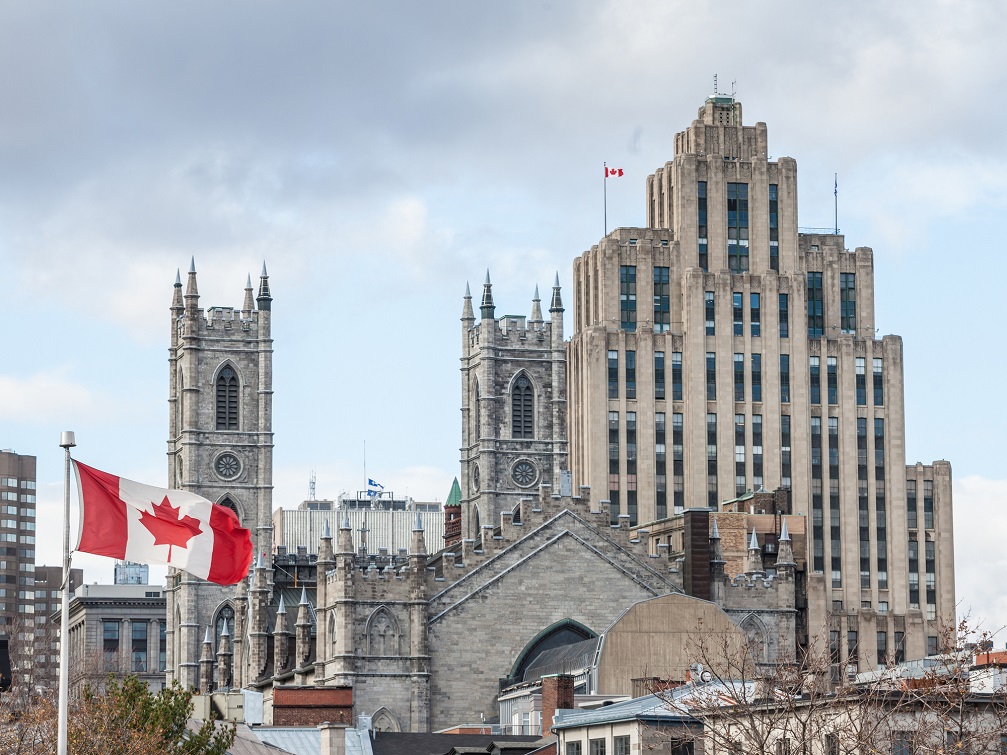 British Columbia – incredible wildlife and adventure
British Columbia's untamed nature makes for unexpected moments and unparalleled wildlife adventures, with cities that sit on the doorstep of the wild, you're never far from stepping into nature and exploring the great outdoors.
The atmosphere here is electric, fuelled by lively and eclectic towns and neighbourhoods that offer fabulous cuisine, sightseeing and shopping opportunities.
Paddle along a glacial lake; dip into natural hot springs at Radium Hot Springs in Kootenay National Park; watch as a humpback whale breaches in the Pacific Ocean; do it in all in British Columbia.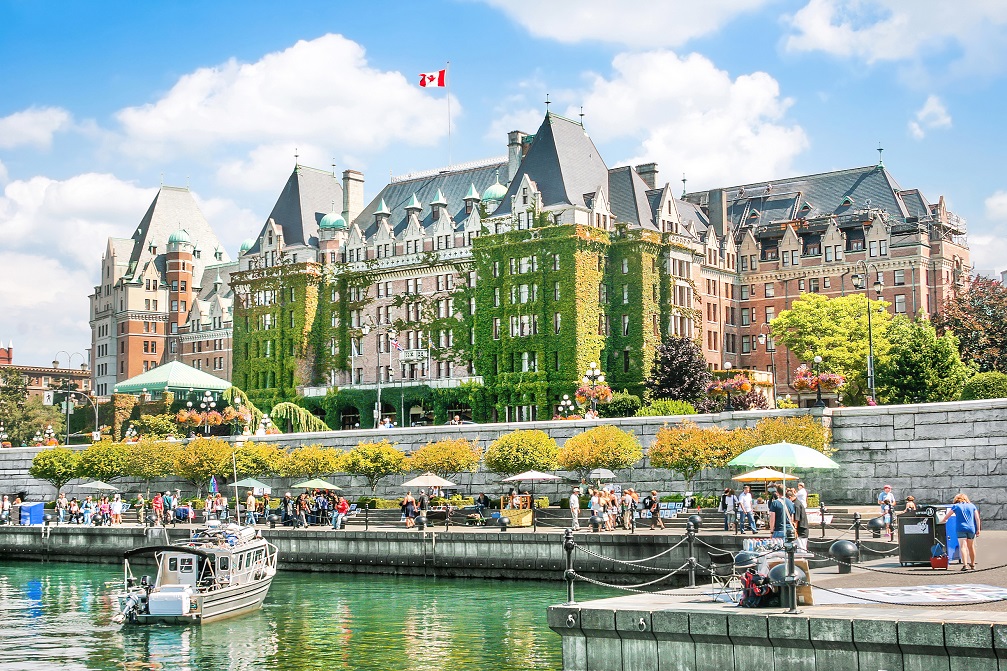 Atlantic Canada – discover coastal beauty
Dramatic coastlines, quaint seaside towns and wonderful countryside adorn the Atlantic Provinces of New Brunswick, Newfoundland & Labrador, Nova Scotia, and Prince Edward Island. Picture-perfect lighthouses, impressive whale watching, the world's highest tides in the Bay of Fundy, sensational seafood dining await.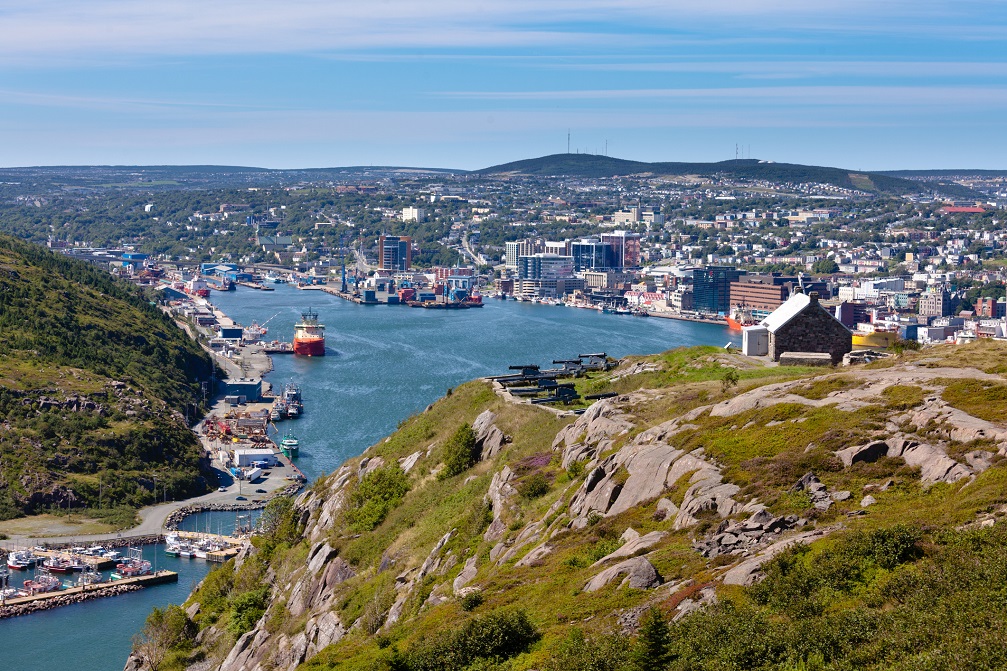 Ontario – home to the famous Niagara Falls
Ontario is home to beautiful hills, wonderful lake settings, and impressive natural wonders. Enjoy Toronto's multi-cultural and cosmopolitan vibe, contrasting with Ottawa, Canada's capital city on the Rideau River.
For nature lovers, the thundering Niagara Falls are only a short distance from Toronto, and the Muskoka Lakes region and Algonquin National Park are perfect for those who enjoy the great outdoors.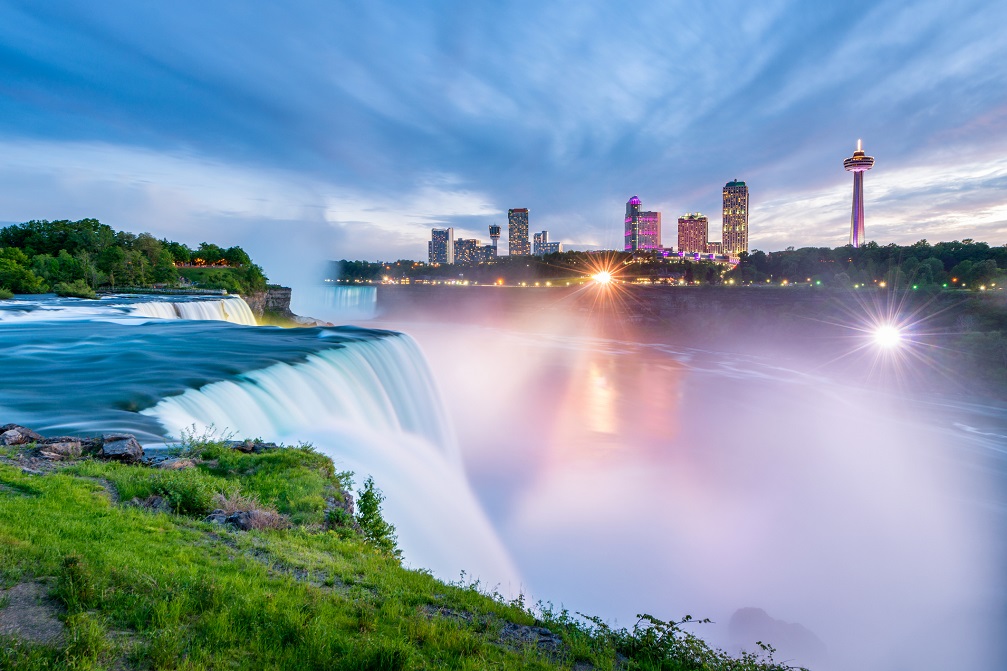 Yukon – perfect for natural wonders 
Yukon is a land of pristine wilderness where moose outnumber people by two to one and the Aurora Borealis is a sight to behold. Filled with stunning national parks, spectacular wildlife and vast mountainous terrain, the Yukon is a perfect year-round destination.
Visit the Yukon Wildlife Preserve for an outstanding opportunity to discover some of the most majestic mammals on the continent; see stunning landscapes and wildlife in its natural habitat at Kluane National Park and learn all about the Tr'ondëk Hwëch'in First Nation in Klondike; do it all in the Yukon.