We get it! Balancing the need to keep your children entertained and happy on vacation with your desire to stay away from crowded theme parks is no easy task. While some amusement parks can be fun- we all have to do Disney at least once- many of them are overrated, overpriced, and all-around stressful. The theme-park style vacation can get old fast, but it's a hard thing to let go of. After all, you don't want to spend your vacation dragging your kids from attraction to attraction they don't want to be at. Nothing can send you back to the hotel room faster than tired, bored, and whining kiddos. 
Thankfully, there are dozens upon dozens of destinations that your kids will totally fall in love with that are NOT designed for kids- Mom and Dad deserve some fun too! Engage their senses and personal interests and you can go almost anywhere in the world. Here are 10 ideas for ways you can make exotic and unexpected destinations more interesting for your kids, without settling on days spent at amusement parks. 
Fossil Hunting on the Jurassic Coast
Especially if you have some little dinosaur-lovers at home, don't sleep on this unexpected family vacation idea. The Jurassic Coast of England is a global hotspot for dinosaur fossils, where many of the museum-bound skeletons have been found. Take your kids fossil-hunting on the beach, visit the famous Spyway Dinosaur Footprint or visit local dinosaur museums and have an all-around explorer-themed vacation. The coastline is rugged and beautiful and sets the perfect backdrop for family hikes, picnics, boating, and bicycle rides. There are also a few prominent castles on the coast, which leads us to our next point…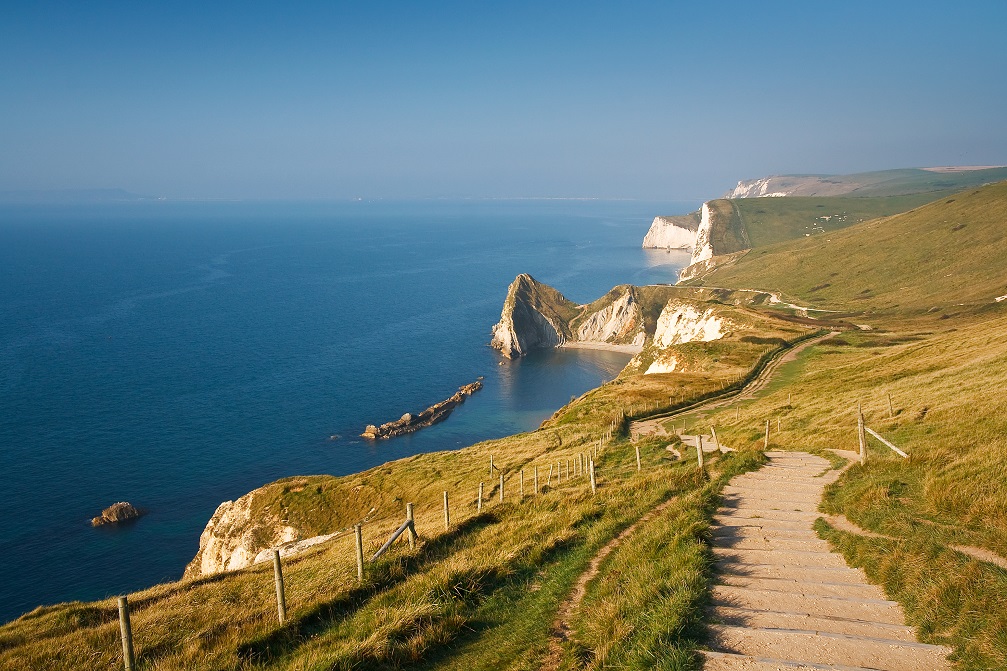 Become Royalty at a Live-in Castle 
Once you've exhausted Disneyland, you might be wondering how to keep the fairytale alive. Why not take the kids to a real, authentic castle? Even better, stay in one. Depending on your travel style and budget, you can stay in major castles and halls that have been fully converted into luxury resorts, or a much smaller tower that's been converted into a boutique hotel or homestay.  You can technically do this anywhere in the world that has a castle, but of course, you'll find a higher density in Europe and the United Kingdom. If you want to take it one step further and make sure the allure isn't lost after check-in, allow your kids to pack their costumes instead of regular clothes and refer to them as "prince" and "princess" for the duration of your trip. You can always read fairytales at bedtime, too.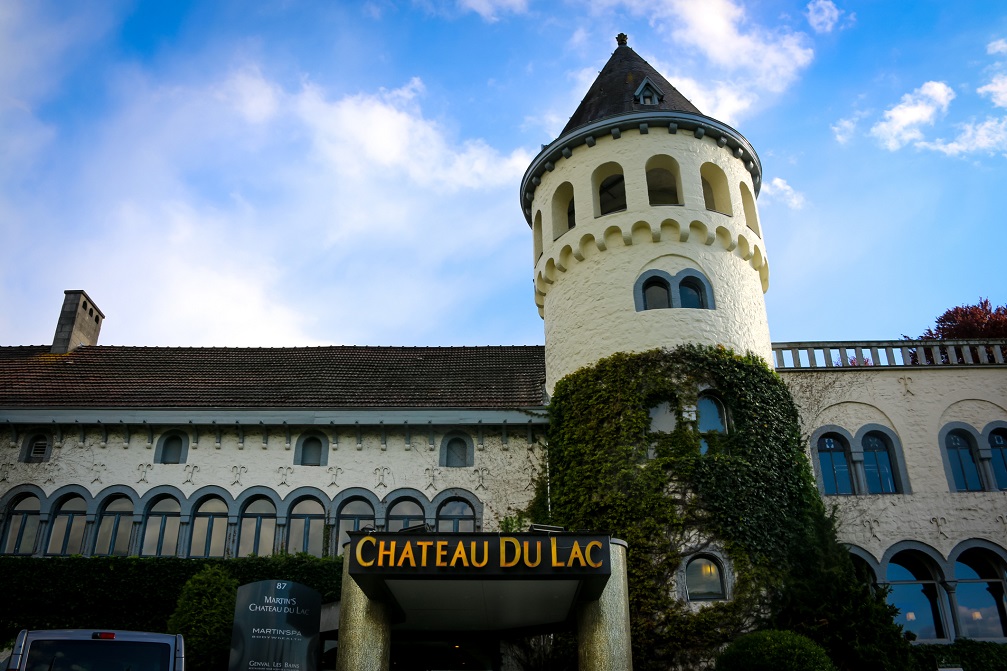 Make a Home on the Range in Montana
If you haven't considered taking a dude ranch vacation with your kids-this is your sign. The Resort at Paws Up in Montana will give you a ton of versatility when it comes to building the experience that is right for your family based on age, activity level, and personal interests. Spread out over 37, 000 acres of wilderness and mountain ranges, you can choose between luxury home-style accommodation or glamping tents and over 50 ranch-themed activities. Your kids will love learning to ride horses, feeding baby animals on the farm, going swimming in local watering holes, fishing, or having a good old-fashioned cook-out. Older kids can learn to wrangle and you can even arrange for a special family hot air balloon ride at sunset. What a fantastic way to make summery memories together. Plus, your little cowboys and cowgirls will love feeling like they are starring in a family-friendly western.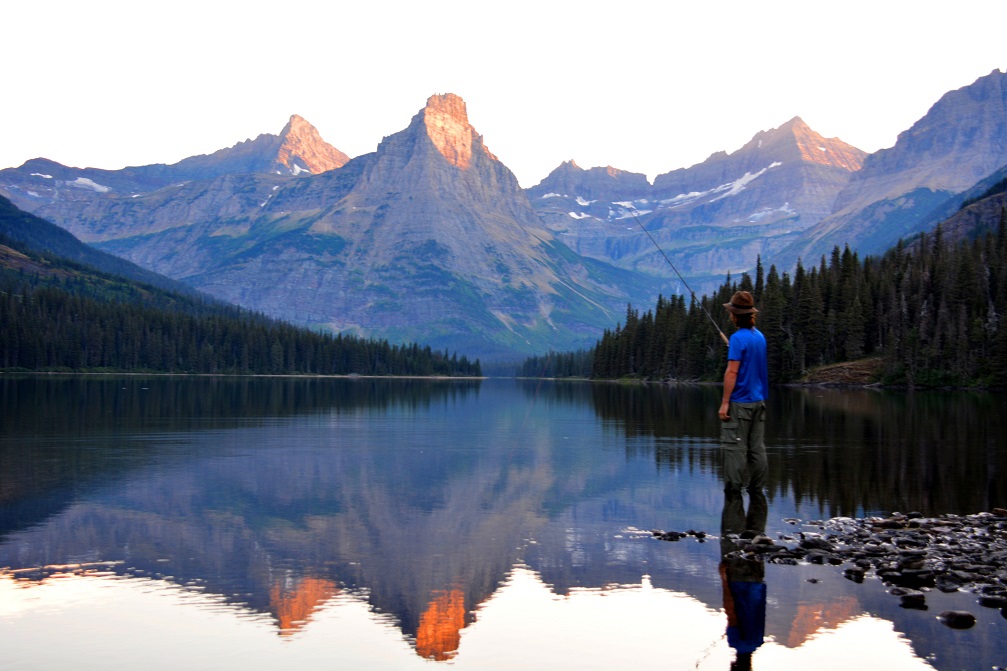 Hang Ten in Costa Rica 
If you have kids over eight years old, a surfing vacation at Nosara Family Surf School is an ultra-cool option. They specialize in family surf vacations ONLY, so you know that staff will be eager to entertain the kiddos and well-versed in keeping them engaged. Children will love living a surfer lifestyle for the week, learning a new skill together as a family, and exploring the rest of Costa Rica in your spare time. The surrounding areas are great for kids with easy jungle treks, wildlife watching, and more high-adventure activities like zip-lining. Nosara also offers an exciting eco-kids camp if you want to treat yourself to a relaxing day with your spouse.  You can easily get your kids excited for the trip by watching surfing movies before you leave and picking out some cool new beach gear.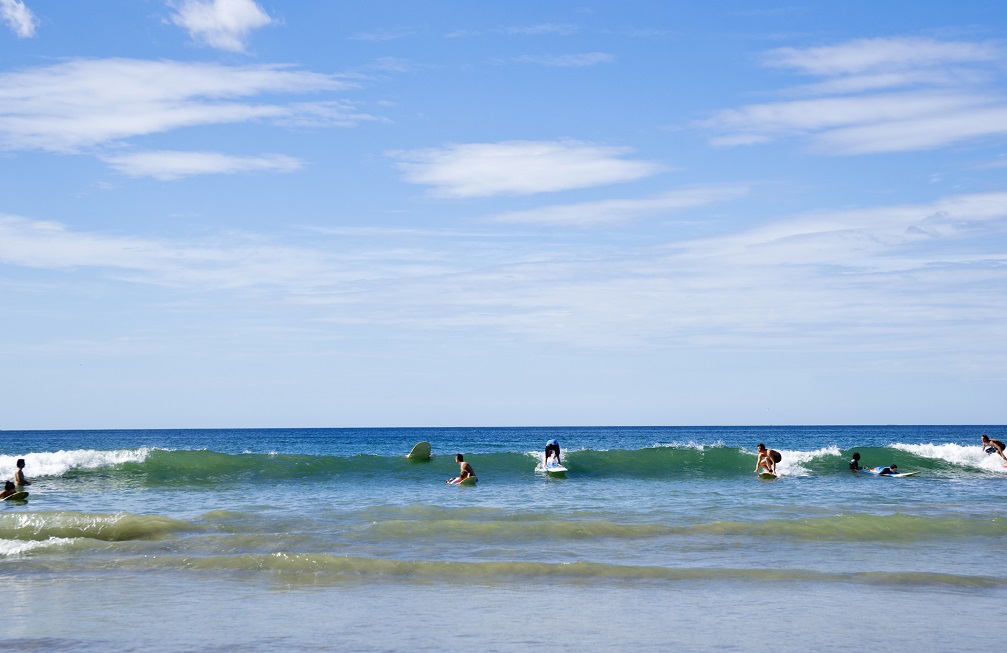 Live the Van Life in Australia 
Australia is already a great destination for travel with kids- it's safe, entertaining, and well-developed. Similarly, road-tripping with an RV is another family vacation favorite. Why not combine these two well-loved vacations and give van life a try- an Australian lifestyle staple? This vacation idea works best for single-child families, or littler kids who will easily fit all piled into one van for a week. But this vacation is simple, always-changing, and therefore endlessly entertaining for kids. It's also a fairly reasonably-priced way to explore Australia- many of the overnight camping spots for vans are free and you can limit restaurant purchases by cooking camp-style. Bonfires, running barefoot along the coast, and sleeping together by the ocean sounds like the stuff childhood memories are made of. Plus, kids love spotting kangaroos and koalas in the wild!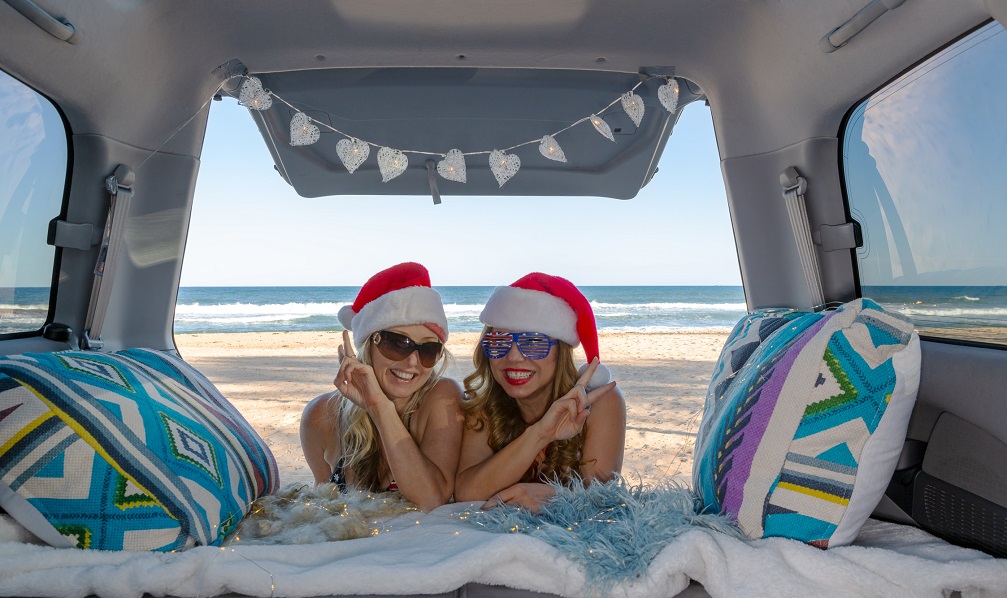 Run Wild in British Columbia
If you want outdoorsy glamping or cabin-style vacation that appeals to kids, British Columbia, Canada is absolutely perfect. On the coast, you can go rock-pooling at Botanical Beach, go whale watching off the coast, build sandcastles and have beach bonfires. Looking for dry-land activities? You can stroll through temperate rainforests, hug 800-year-old trees, see mountains, and even learn how to forage for wild mushrooms and berries. Not to mention, BC has a vibrant and rich indigenous history and culture- your kids will love learning about pow wows, totem poles, and teepees in a respectful way.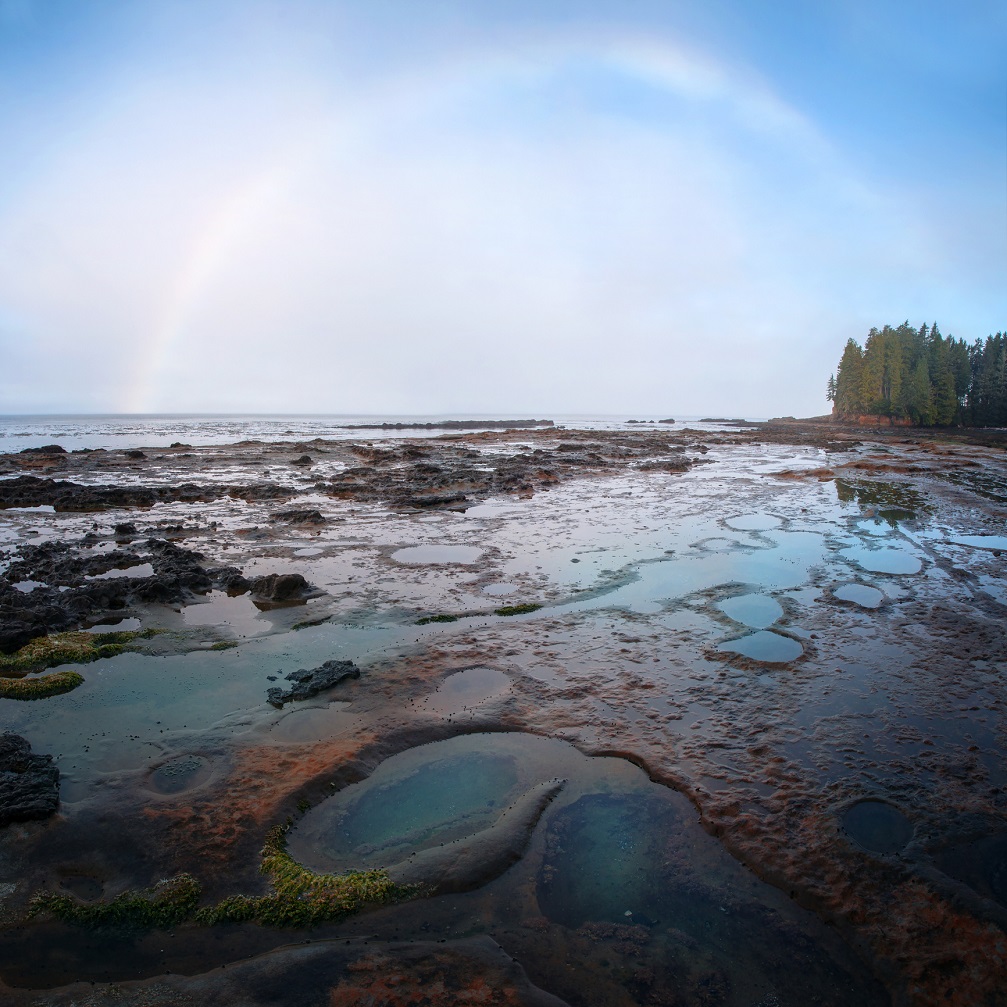 Chocolate Tourism in Switzerland
Kids with sweet tooth are going to love a chocolate-themed trip to Switzerland. Of course, your entire trip doesn't have to revolve around chocolate, but framing it as a candy-driven vacation is a great way to get your kids excited. When you're not touring chocolatiers, making chocolate yourself, or sampling the goods, you can always do some adventuring in the mountains or find small-scale attractions in the cities. You can take a train ride to the glaciers, try fondue, or go sledding during colder months! Switzerland is known for being a great place to travel with kids thanks to its large selection of parks and playgrounds, and general accommodations for families.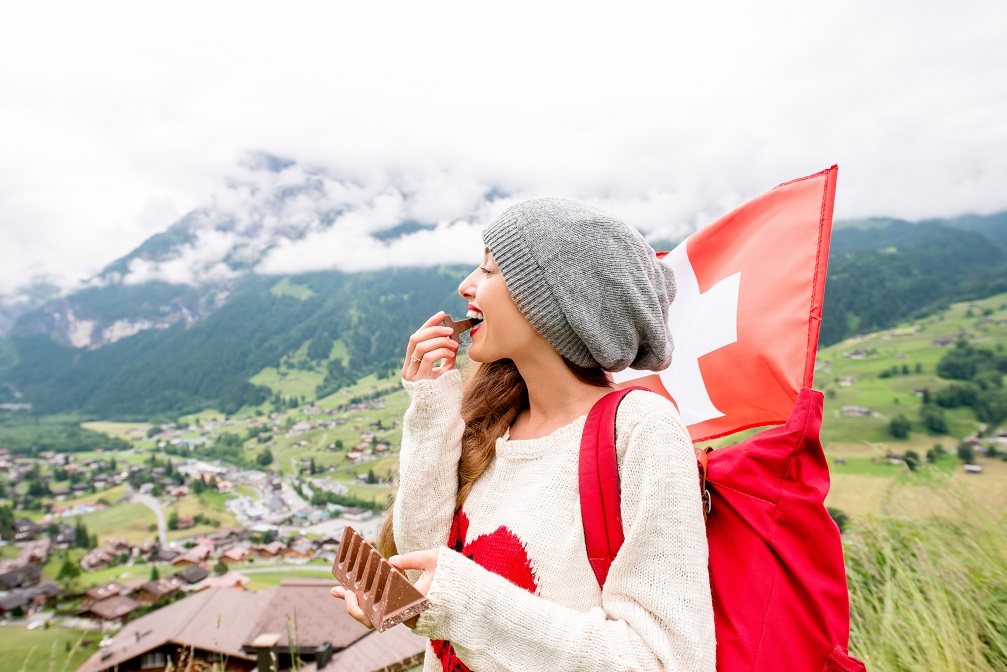 Witness the Great Butterfly Migration 
Does your kid love butterfly gardens? Why not take them to Mexico for the real deal? This National Geographic-worthy experience is certainly one your kids will never forget. Not only is this phenomenon completely amazing to witness, but your kids will also love it when a monarch or two lands in their hair and flutter around them. If you visit the UNESCO world heritage site, your kids can participate in age-appropriate science programming, and you will have less of a hike on your hands. The best part? The bus ride back to neighboring cities is the optimal way to get your kids to finally take their naps.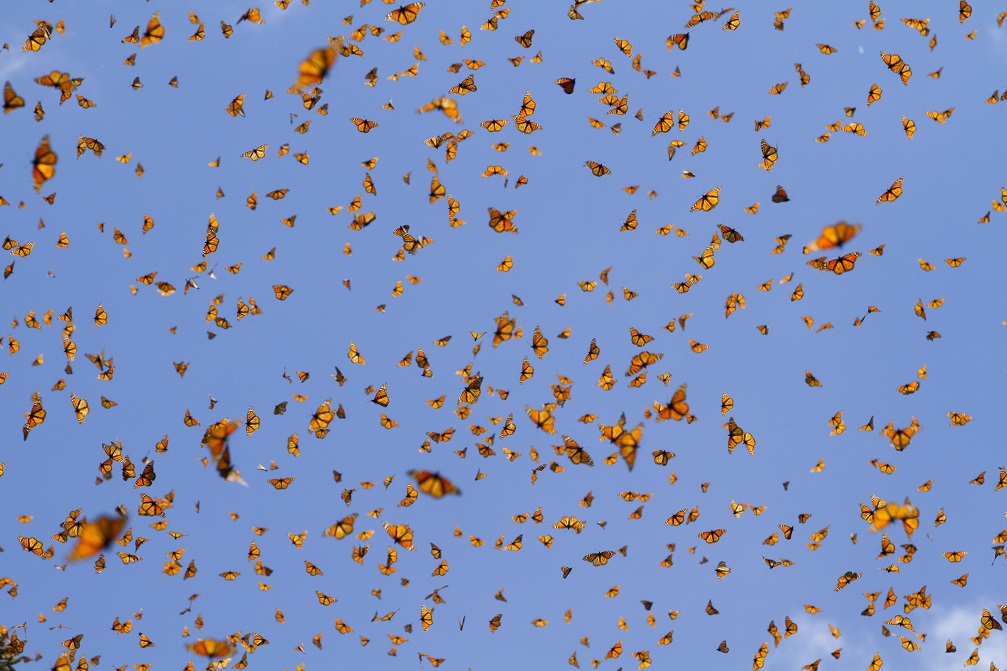 Frolic in the Flower Fields of Holland
We've recommended Amsterdam before, but what about the flower fields? Especially if you have a little girly girl at home who loves all things pink and frilly, this vacation is sure to be a win. We'd recommend starting with shopping in surrounding small-town boutiques. A lot of independent shops are a hotspot for pretty dresses, jewelry boxes, musical carousels, and handcrafted dollhouses. This is a great way to find quality souvenirs for your kids that you actually don't mind bringing home. Then, if you do your research, you can not only visit the flower fields and frolic around, but you can also pick flowers to bring back to your hotel. Flower fields are a known hit with the kids, and you can totally tailor the rest of the vacation to their interests and ages. We'd recommend staying in a countryside inn to complete the laid-back experience, but you can always pair this with Amsterdam if you need a little more hustle and bustle to keep yourselves entertained.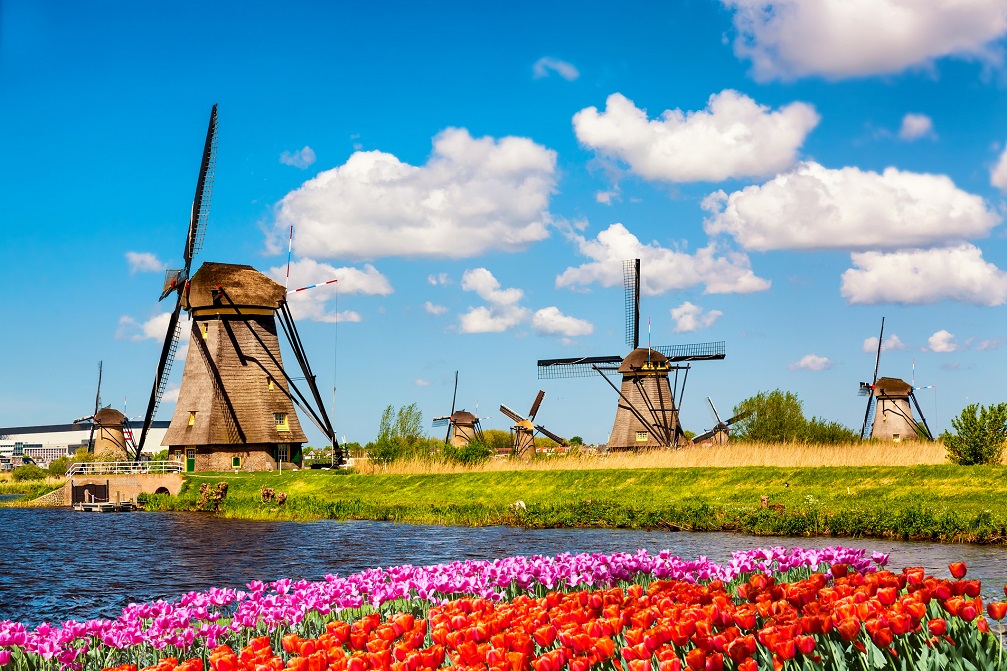 Meet Arctic Reindeer in Norway
Norway might not be the first place you consider taking your kids; it might not even be a place you've considered traveling to as an adult. But if you choose this unexpected, off-the-beaten-path destination for your next family vacation, you won't regret it. For starters, if you are traveling from an originating country that doesn't get a lot of heavy snow, your kids will be absolutely enchanted by the cold, fluffy phenomenon. You can build excitement about this by allowing them to participate in choosing their cold-weather gear. If you stay in Tromso, you can expect some thrilling northern lights shows and you can also plan a visit to the Tromso Arctic Reindeer. The owners run a full Sami cultural experience, and of course, your children can pet, feed the reindeers- and maybe even go reindeer sledding! Many past travelers have stated this is their favorite vacation they have ever brought their children on and that the reindeer was a favorite memory for years to come. We'd call that a win!