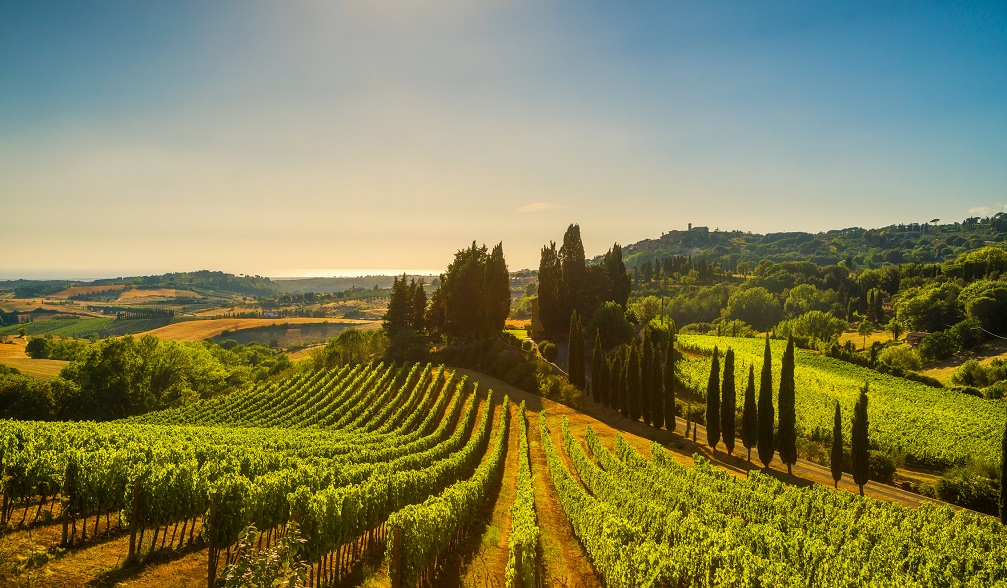 Rich in history and culture, Italy is simply spellbinding and sometimes overwhelming. Style, beauty, and fashion touch every aspect of daily life. 
It is here that you will come across legendary masterpieces like Michelangelo's David, Leonardo da Vinci's The Last Supper, and the Sistine Chapel frescoes. The largest number of UNESCO World Heritage sites can be found in Italy. 
Art is almost everywhere and it was also home to artists like Dante and Verdi. Fashion reigns supreme and world-famous fashion houses like Prada, Renzo Piano and Massimo have their presence here. 
Begin your journey in the capital city of Rome which boasts ancient relics like the Pantheon, the Colosseum, and the Palatine Hill. The Vatican which is the seat of the Roman Catholic religion is one of the top attractions. Other important sites are the Sistine Chapel, Michelangelo's Pieta, the Borghese Gardens, and the Trevi Fountain. 
Next, continue on to Florence, the center of the Renaissance and home to a vast number of art galleries. Don't forget to drop by The Duomo, the Santa Maria del Fiore cathedral, a landmark of world architecture. Take a detour to the Uffizi Gallery and the Pitti Palace.  
Make a sojourn to magical Venice, with its gondolas and waterways. Visit St. Mark's Square, the Doge's Palace, and the Piazza San Marco. 
Milan is also a great city to spend some time in. With architectural attractions and works of art, it is outstanding and captivating. The workplace of legends like Leonardo da Vinci, Michelangelo, and fashion designer Giorgio Armani, Milan has a singular charm of its own. You can't leave without visiting La Scala, the world's most spectacular opera house. 
Apart from these famous cities, the Tuscany Hill Towns, Lake Como, Naples, and the Amalfi Coast are also beautiful and deserve a visit.