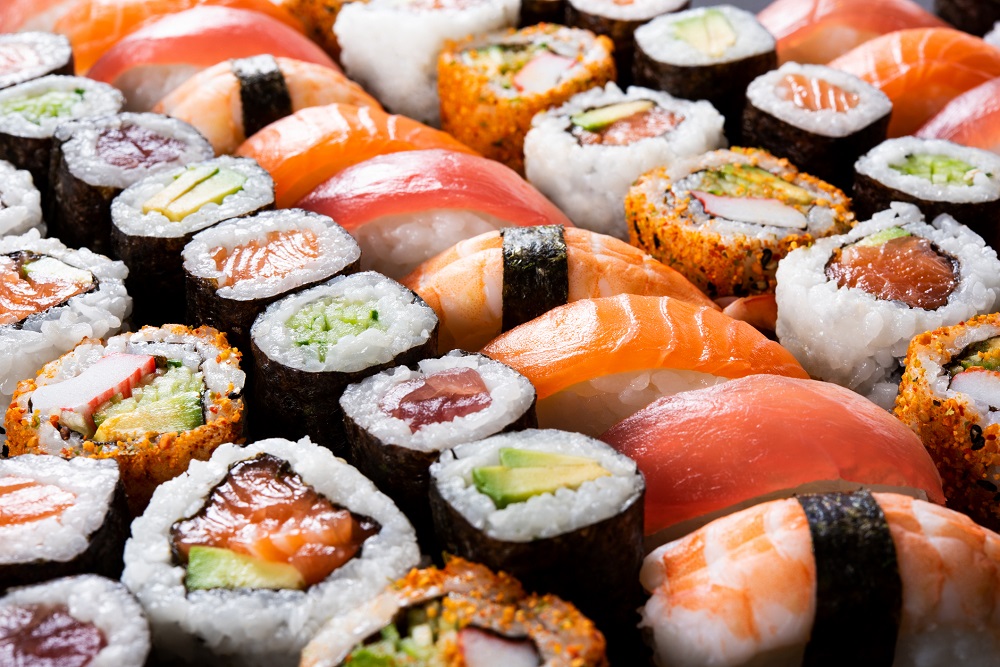 When you travel to Japan, you'll notice that Japanese cuisine is as unique and quirky as its cities and villages. The food is a mix of tradition and innovation and features the best of seasonal produce, fine ingredients, and flawless presentation. 
Incidentally, Tokyo has the highest number of Michelin-starred restaurants in the world. 
The Japanese have a firm belief in the five primary tastes that pacify the palate- sour, sweet, bitter, salty, and savory, or umami. You will discover umami, which is considered a flavor by itself, in broths served across Tokyo. 
Japanese cuisine consists primarily of noodles or rice, with soup. This is accompanied by okazu which is created from meat, vegetables, or fish. A dash of dashi, soy or miso rounds off the meal. 
Sushi, which is raw fish served on vinegar seasoned rice, comes loaded with flavors and textures. For a late-night meal, Ramen, a dish of egg noodles in a salty soup is a favorite. Unami which is grilled river eel is the ideal antidote to the heat of Japan's sultry summer. 
Craving some fried food? Sink your teeth into some light and fluffy Tempura.
Other dishes worth sampling are the Sashimi, thin slices of fresh raw fish; Shabu-shabu, a dish put together at the table with a mix of vegetables, simmering in broth; Yakitori, skewers of chicken and Teppanyaki, a method by which seafood, vegetables or steak are cooked in an iron griddle. 
To complete your meal, there are a number of authentic Japanese desserts to choose from like the Mochi, a creation of sticky mochi rice, molded into mochi balls which are relished with a sweet sauce or a topping called kinako. Other traditional desserts like the Daifuku, Teriyaki, and Dango will also satiate your sweet tooth. 
You mustn't leave Japan without drinking green tea, also called matcha, used in Japanese tea ceremonies.