Although eccentric in the eyes of foreigners, many of the quirky cafes in Tokyo reflect the vibrant and liberal than usual nature of the Japanese lifestyle. Undoubtedly unique, these eateries not only promise good food but also create an entertaining ambiance that helps elevate every dining experience. 
While these cafes in Tokyo are popular with locals, for tourists, they are the perfect opportunity to immerse themselves into the fun, colorful, and delicious side of life in Japan. 
Rakugo Cafe
Address: 2 Chome-3-5 Kanda Jinbocho, Chiyoda City, Tokyo 101-0051
Age-old traditions are an integral part of everyday life in Japan. Rakugo, the art of storytelling, is one such custom that dates back to the 1600s. It includes a single person telling a tale using only a paper fan and cloth to depict different characters. 
Rakugo Cafe is a tiny space on the 5th floor of Kanda Kosho Center that celebrates this art form. A hidden gem of a cafe in Tokyo, it regularly hosts rakugo sessions for locals and visitors to enjoy. Reciting classic tales in Japanese, the storyteller sits close to the audience, making the setting all the more intimate.
The moderately priced cafe has a limited menu and focuses more on the cultural experience. Still, you can get coffee, consommé soup, Chinese tea, cold drinks, beer, sake, and sandwiches here. Furthermore, if you like storytelling, the cafe also sells rakugo books, DVDs, CDs, fans, and towels as souvenirs to take home.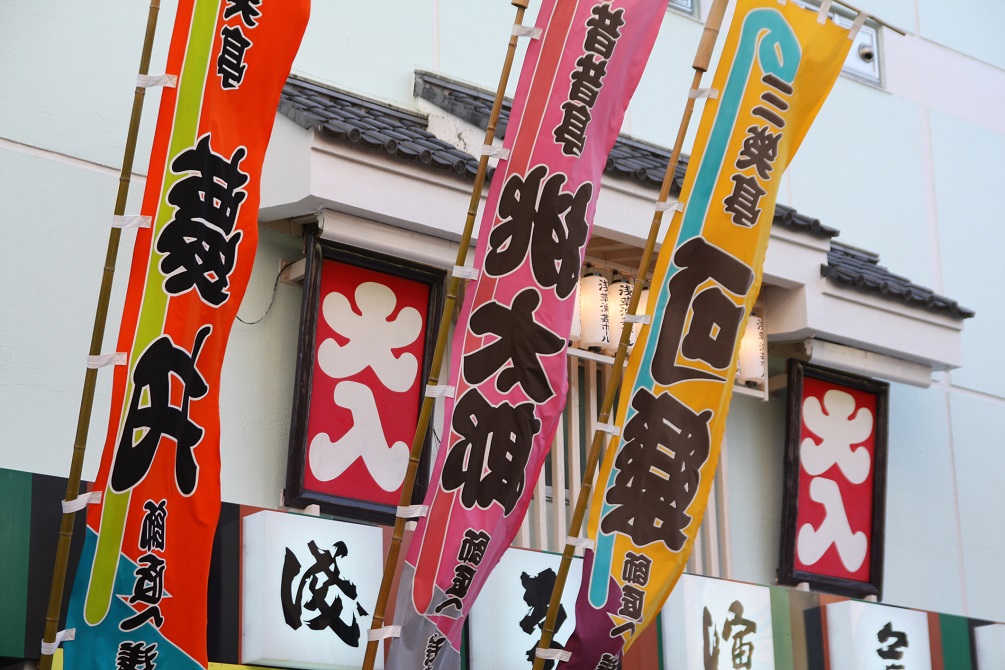 Rabbit Cafe Mimi
Address: 1 Chome−13−9 8F, Higashiikebukuro, Toshima City, Tokyo 170-0013
If an overload of cuteness takes precedence over drinks and food, then you must visit any of the animal or bird cafes in Tokyo. Rabbit Cafe Mimi is a relatively new addition to the pet-cafe scene that has taken the city by storm. 
Similar to most pet cafes, visitors at Rabbit Mimi pay a fixed amount to spend time with these cute creatures. You can either get a half-hour for $13 or a full hour with one drink for $18 here. The cafe has a friendly English-speaking staff and is home to mostly rescue rabbits that are cuddly beyond belief. While at the cafe, one does have to take special care. Visitors must follow specific rules like wearing an apron, handling the rabbits gently, and keeping them enclosed in their particular areas. 
Upon entering the cafe, you get to sit in your own little enclosure with two to three rabbits. During this time, you can play with the rabbits and feed them food from the cafe. Since each section has a different breed of rabbits, it is possible to hop around from one area to another and engage with them all. 
Do remember that weekends at Rabbit Cafe are jam-packed. So, if you want a relaxed time with the furry bunnies, it's best to visit on a weekday afternoon. Moreover, the cafe also has a separate area next door where you can play with otters.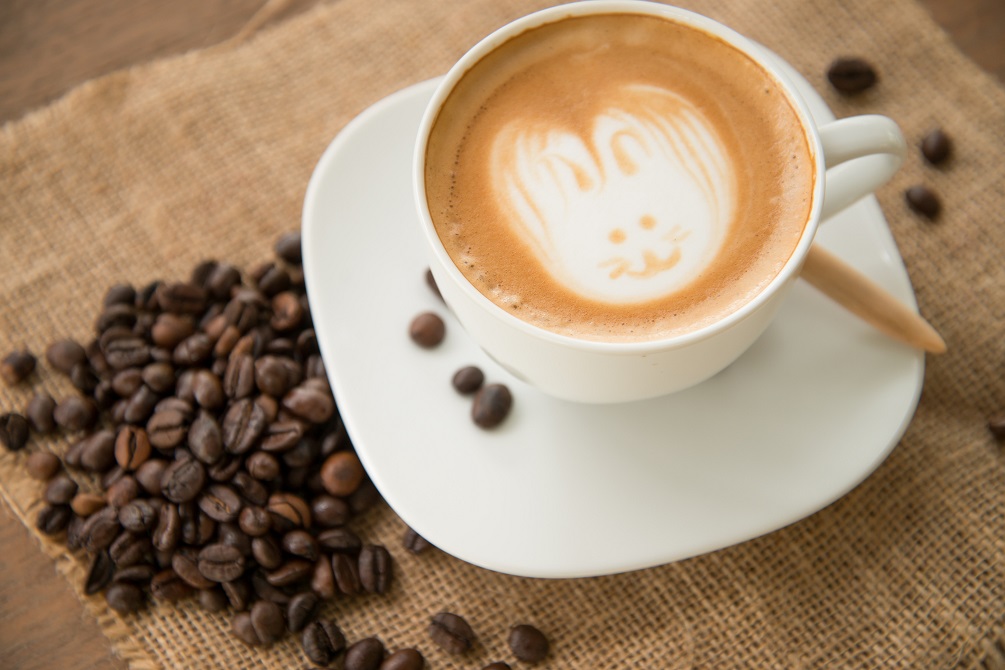 Uobei Sushi
Address: 2 Chome−29−11, Dogenzaka, Shibuya City, Tokyo 150-0043
Eating sushi in Japan is a given, but having conveyer belt sushi is also one of the quintessential experiences you should not miss out on. Although there are several such restaurants and cafes in Tokyo, Uobei is noteworthy for having a somewhat futuristic setup, very much in tune with the technologically advanced nature of Japan. 
For starters, once you take a seat, orders go through to the kitchen via individually placed touch screen menus on every table. If you don't know the language, worry not, because, with a tap of a button, you can get a menu in English.
Uobei is also well-known as the place to eat "bullet train sushi." This is because your order arrives on a fast-moving flat train, stopping perfectly right in front of you. However, the high-speed train only has three spaces, so you can only order three items at one time. But the food comes really fast, so the waiting time is significantly less. 
The cafe serves over 80 varieties of sushi, all under 100 Yen, making it one of the cheapest places to have sushi in Tokyo. As for the menu, Uobei serves everything from salmon roe and octopus sushi to hamburger sushi, soy chips, and desserts.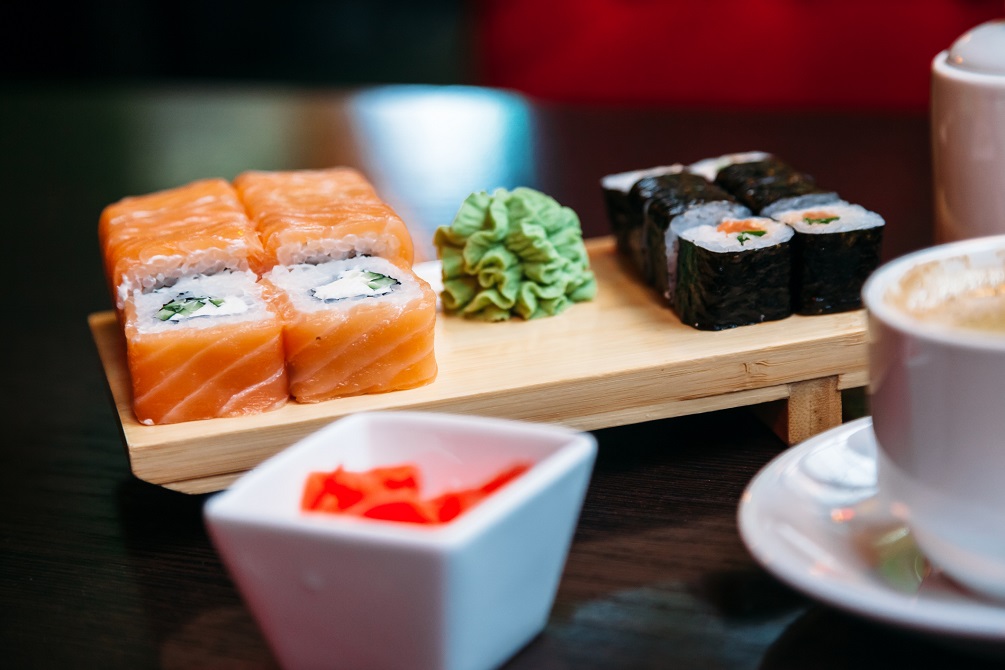 Cure Maid Cafe
Address: 1 Chome-2-7, Sotokanda, Chiyoda City, Tokyo 101-0021
Cure Maid Cafe in Akihabara is among the most iconic cafes in Tokyo. Started in 2001, this is the very first maid cafe in the country. Those not aware, the cafe's novelty is that the serving staff here dresses up in French maid costumes. However, it is good to know that the place has an exquisite, old-world charm about it. 
There are many maid cafes in Tokyo now, which are livelier and tend to be more interactive. Cure Maid Cafe, besides being a trendsetter, is low-key and has a family-friendly atmosphere. 
The cafe does not allow guests to take photos of the staff. You can, however, politely ask them for pictures, and sometimes they do oblige. There is a possibility of taking a professional souvenir photo. The cafe also has live music on Saturdays and hosts special events on festival dates. 
The food at Cure Maid Cafe is a mix of snacks and meals. You can enjoy coffee or drinks, but if feeling peckish, go for the omelet rice, cutlet curry, or pasta.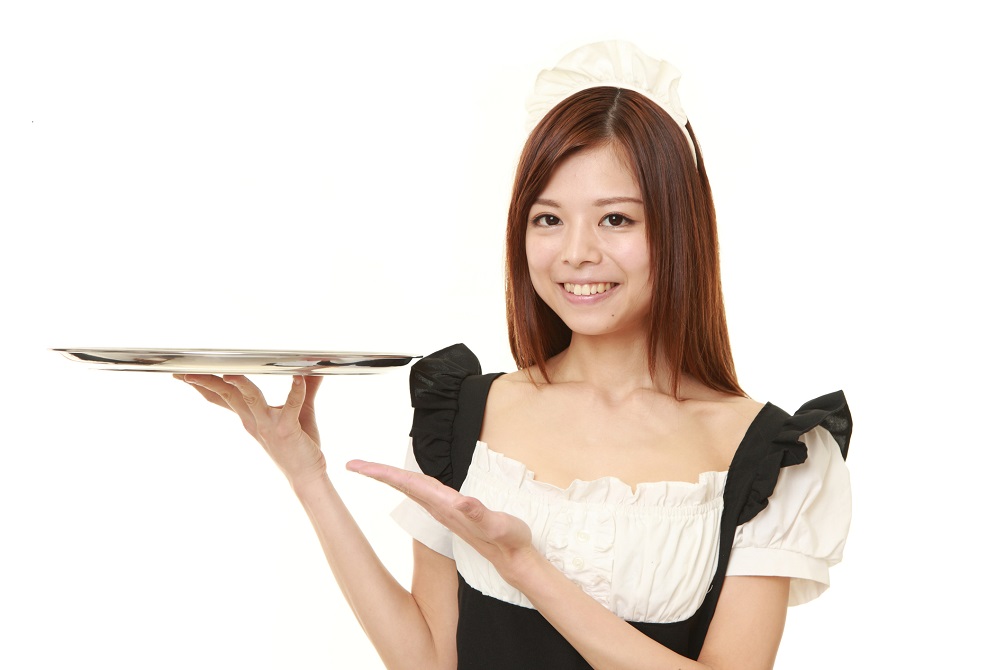 Curry Station Niagara
Address: 1 Chome-21-2 Yutenji, Meguro City, Tokyo 153-0052
A must-visit cafe in Tokyo, Niagara is a hard-to-miss train-themed eatery located close to Yutenji Station. The exterior of this cafe in Tokyo is full of train artifacts like a crossing post and an entrance door, salvaged from an old train cabin. Inside, visitors get to sit on vintage seats, wear old stationmaster caps, and browse past varied train memorabilia. 
Adding to the quirk factor of the place is a vending machine from where customers must first order their food. Upon selecting a dish, they get a vintage-styled ticket stub they then hand over at the "ticket counter." 
A cozy place for lunch or dinner, Niagara only serves delectable curries. A couple of these recipes even date back to the Shōwa era. Served with rice, the curry here has a thick consistency and is high on flavor. You can order a sweet, mildly spicy, or spicy curry. 
Niagara curry is the main dish of the cafe, but don't forget to try their egg curry, calespa – spaghetti with curry, dry curry, curry soup, and the super spicy bullet train curry. Most importantly, and this will make train enthusiasts jump with joy, your food arrives at the table on a cute little model train, complete with a loud announcement of the approaching meal.