If you were an avid traveler before having kids, chances are you know the struggle of trying to plan an interesting family vacation that will both satisfy your wanderlust and fulfill your unique needs. After all, as much as we would all love to travel everywhere and anywhere with our kids, sometimes additional criteria such as kid-friendly menus, childcare availability and higher safety standards get in the way. 
In an attempt to keep your travel dreams alive, you've likely started to exhaust the traditional kid-friendly destinations from Disney and all-inclusive resorts, to highly developed western countries and domestic holidays. Once you have grown tired of these options, you might wonder what to do next. Do you just keep traveling to the same places? Do you take a small risk for the sake of adventure? 
The good news is, some of the most exotic countries around the world are secretly quite appropriate for families. If you want your next vacation to teach your kids about the diverse cultures of the world while maintaining the comfort of family-friendly travel, consider one of these top destinations: 
Japan
If visiting a big city with famously large crowds with children sounds intimidating to you, you're not alone. That being said, Japan is actually a really amazing (and safe) place to travel with your whole family. The quirky, eccentric culture is fascinating, and inside the bigger cities, you'll find dozens upon dozens of kid-friendly activities such as superhero and Hello Kitty cafes, parks, and even Tokyo Disney. Of course, you can also take it easy and travel at a more leisurely pace through japan's countryside. You can visit Mount Fuji, go cycling, visit ancient castles and temples, walk through a bamboo forest, munch on bento boxes, attend a live sumo wrestling match or take classes such as manga drawing and samurai lessons.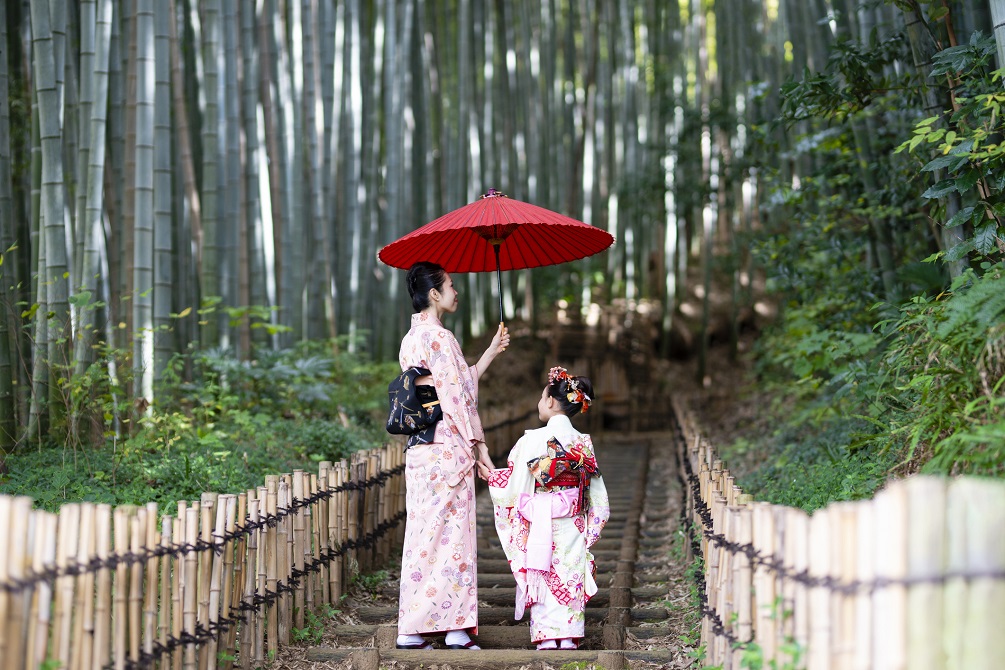 Morocco
Morocco isn't just for gap-year students and solo backpackers. Especially in the major cities of Essaouira and Marrakech, you'll find you are quite safe and have plenty to do. Locals are really friendly and will be happy to help you find opportunities to ride camels, visit the desert, learn to prepare traditional recipes, sip some caffeine-free tea or get a henna tattoo. Children will be mystified by ancient storytelling, bright and colorful piles of spices, and street-dwelling snake charmers. Plus, now that tourism has been booming and the cities are starting to get more built up, you can easily find all-inclusive style resorts or full-service boutique hotels that have the amenities you really need as a family.  This can come in particularly handy if you have a picky eater.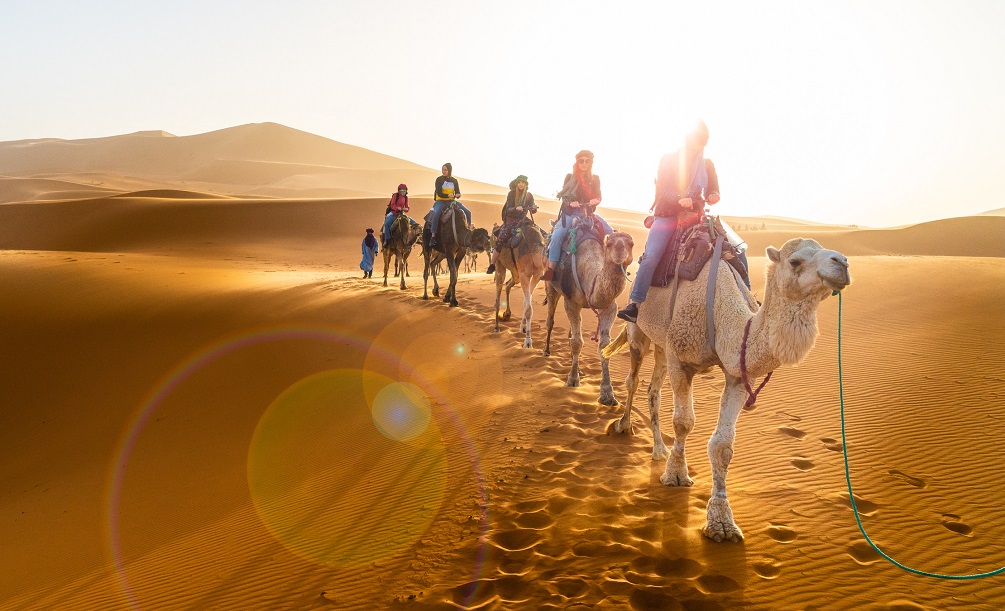 Turkey
Looking for a Mediterranean destination beyond Greece? Turkey is a wonderful option for families, blending luxurious relaxation, rich history and culture, and a little bit of adventure. Depending on where you stay, you can visit the toy museum, take a hot air balloon ride, visit the fairy chimney towers in Cappadocia, go camping in a treehouse, try Turkish ice cream, trek the ruins of Olympus and so much more. And of course, if you really can't escape it, you can visit one of the few kid-centered attractions such as the Atlantis Water park or Legoland.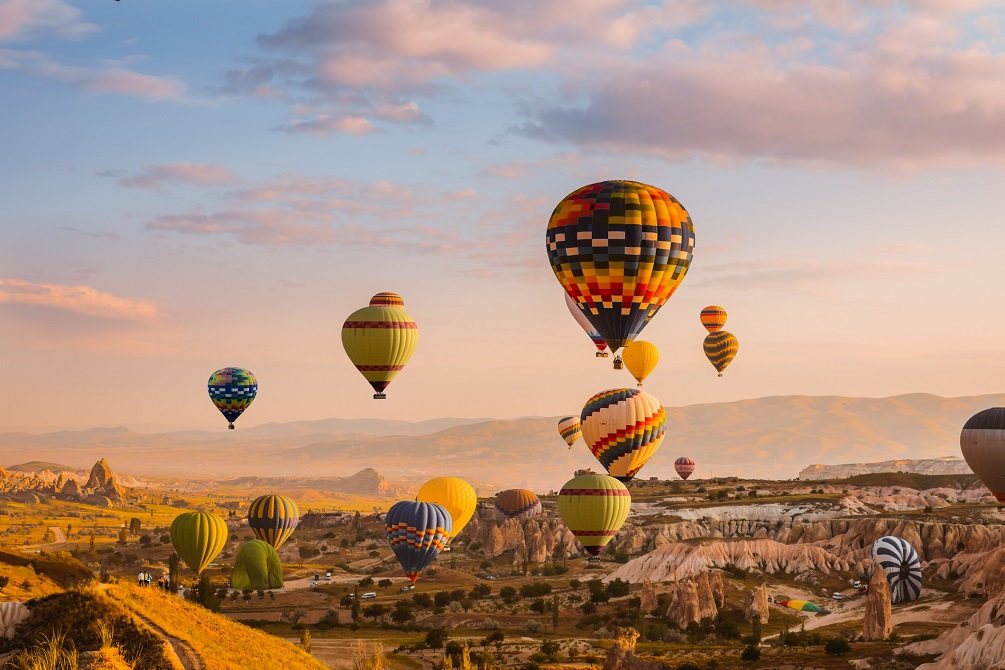 Mauritius
This luxurious french island is considered to be the most family-friendly destination in Africa- who knew? You'll find plenty to keep your kids entertained such as glass-bottom boat rides, looking for giant water lilies at the botanical gardens, visiting the La Vanile crocodile reserve, going on a submarine safari, taking a sugar factory tour led by mascots, or learning to snorkel. Many of the island's resorts are designed with kids in mind, so you'll find plenty of cultural programming, arts and crafts, and mini-golf around. There's also a small waterpark on the island if you do want to spend a day at a bigger attraction.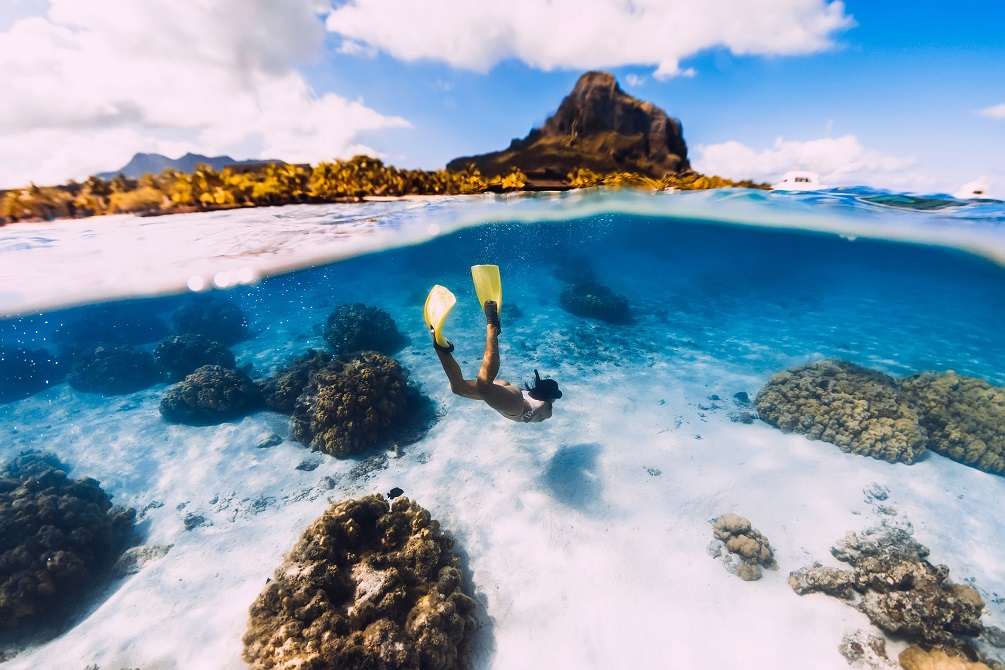 Amsterdam
With Amsterdam's darker reputation associated with its red-light district, it might not jump out at you as being the best place to bring your kids. But the good news is since much of the city's "questionable" activities are localized to specific areas, the rest of the city is vibrant, whimsical, and surprisingly safe. You'll find plenty to keep your family occupied between dozens of world-renowned museums (such as the Anne Frank House and the Van Gogh Museum), the floating flower market, and countryside drives to spot historic windmills.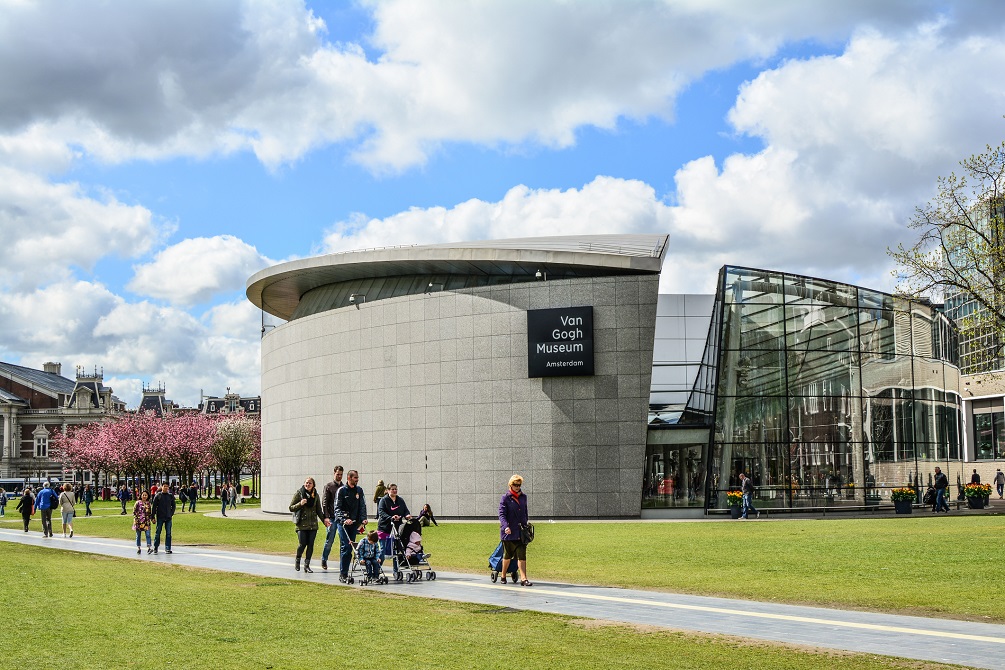 Antarctica
Did you know you can bring your kids on a cruise to Antarctica? Especially if you have a budding scientist or animal lover at home, this excursion is an excellent choice. Children as young as 7 are able to board most ships, and many providers actually have specialized programs on board that are tailored to each age range. They will be able to explore topics such as climate change, help with age-appropriate "field research" and possibly even participate in a little bit of community service, all while visiting one of the least visited places on earth.  As if that's not enough, you'll have access to all the amenities families love about cruise ships. You can go whale watching, look for penguin colonies or spend your days relaxing on-board. So, next time you plan on booking a cruise for convenience, consider choosing a destination that's a little more outside the box. Just remember to bring a good winter coat!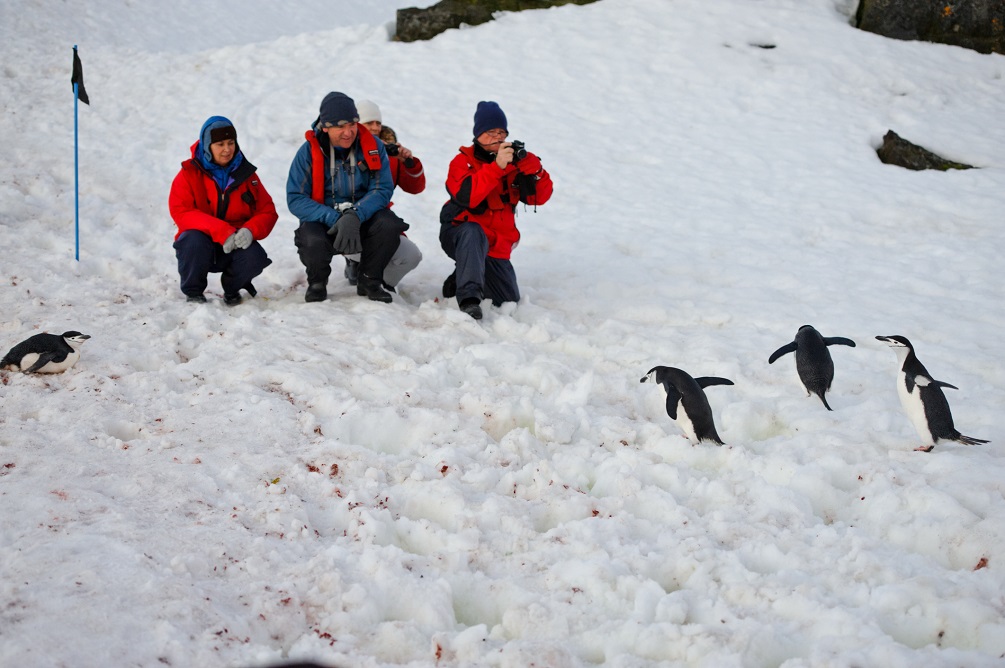 The Canary Islands
The Canary Islands archipelago isn't just a hotspot for honeymooners. Your experience will vary from island to island, but you can expect to find some gentle hiking, astronomer-led stargazing, whale watching, and of course, endless beach days. Many of the resorts on the island are both budget and family-friendly with well-developed kids clubs. Here, your youngsters can enjoy playing sports (like tennis or volleyball), taking cooking classes, having dance parties or play mini-golf.  Even outside of offered programming, these resorts are designed with the kiddos in mind, boasting everything from on-site waterparks and extensive playgrounds to mascots and splash pads. You'll also love the dine anytime, western-style menus which makes eating with multiple children a breeze.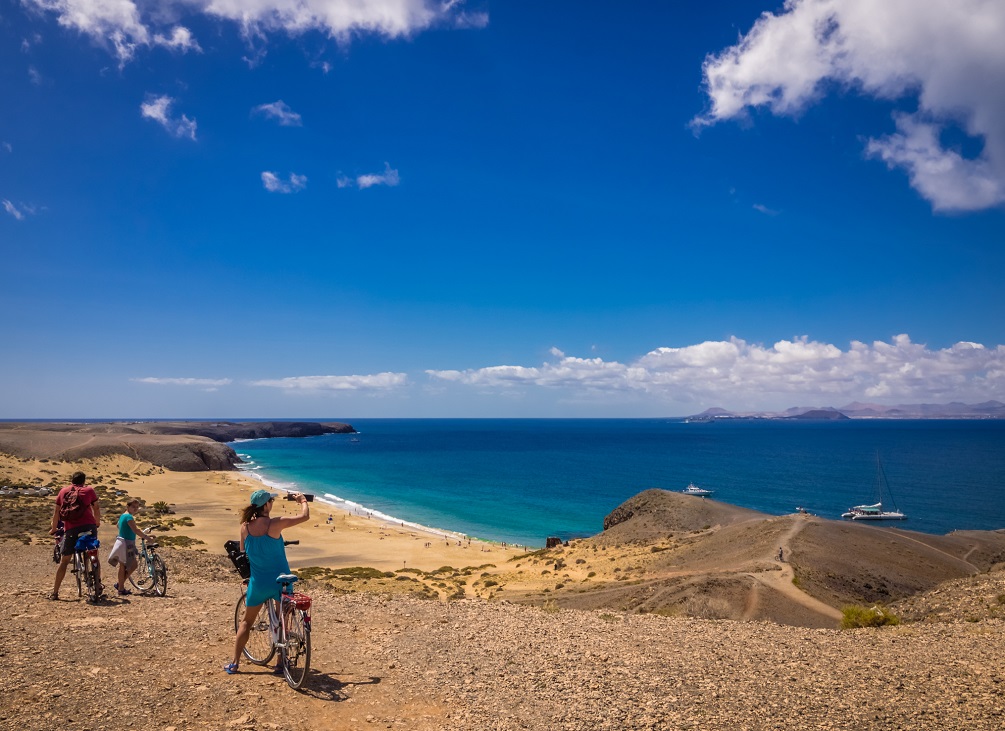 Israel
Israel is more than a religious and historical tourism destination, and it's actually pretty safe, making it a great place for kiddos to explore. You can ride camels across the desert and float in the dead sea when you're not taking in walking tours or museums. Tel Aviv is particularly well suited to families with reliable accommodation and ample tour options for exploring the sand dunes or taking guided hikes.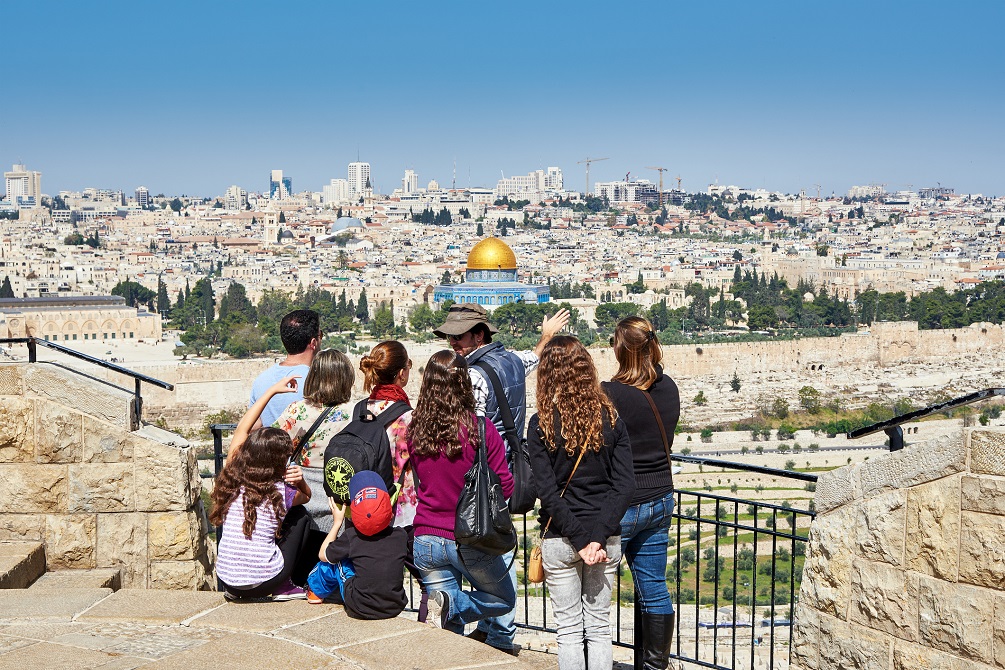 Vanuatu
While most islands in the south pacific are pretty family-friendly (the cook islands are a designated favorite of families from New Zealand) Vanuatu might be one of the most underrated choices. In the capital, Port Vila, you'll find plenty of swimming pools and playgrounds for little ones. On adventurous days, you can trek through the jungle, go horseback riding or zip-lining, or take a cruise on a glass-bottom board. Good swimmers might enjoy snorkeling with wild dugongs at Malekula Island or exploring shipwrecks on Espiritu Santo. You should also plan to join a Melanesian feast. One of the most popular family activities in Vanuatu is a tour to Mele Cascades. Here, you can swim in natural pools, have picnics by waterfalls, and the guides are well known for carrying or piggy-backing kids who get tired (with the consent of course!), which is a big win for parents!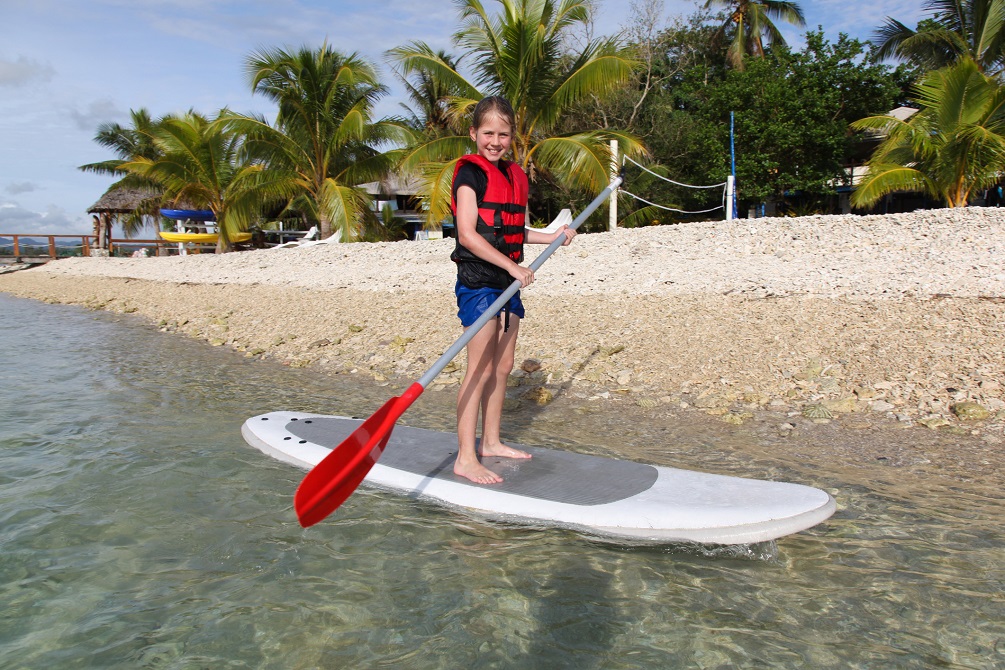 Namibia
Namibia is often criminally overlooked as an African destination in general, but it's also a really great choice if you're traveling with kids. It's considered to be one of the safest countries in Africa, has a stunning range of landscapes and things to do, and it's also malaria-free for the most part, so that's one more worry you can let go of. A visit to Etosha National Park will give you the classic safari you're looking for, and you can even book a tent if you want to "rough it"- in a gated, secure area, we might add. As if that's not enough, you can also take your kids sand-boarding down the desert dunes, hiking through a fish river canyon, or build sandcastles on the beach. There's also dolphin watching, cultural tours abound and plenty of playgrounds for the kids to unwind. What are you waiting for? 
Laos
Finding a family-friendly destination in Southeast Asia can be more challenging since these cheap options are often riddled with backpackers and grungy hostels. But the truth is, many of them have good options for kids if you know where to look, and Laos is amongst the best. You can take traditional cooking places, boat down the Mekong, take a gentle dip in the Kuang si waterfalls, and more. Both Living Farm and Laos Buffalo Dairy offer educational programming for kids, where they can help maintain rice paddies or bottle feed baby buffalo (you should get ice cream here!) and there is a renowned butterfly park nearby. It's worth mentioning that the Luang Prabang night market has also been dubbed the most family-friendly in all of Asia since it's blocked off from traffic and much less crowded. If you want to give your kids a classic SE Asia experience, consider letting them pick an interesting snack or two. Once you've exhausted your adventurous side, you can always transfer to one of the southern islands for a beach-bound week of rest and relaxation.