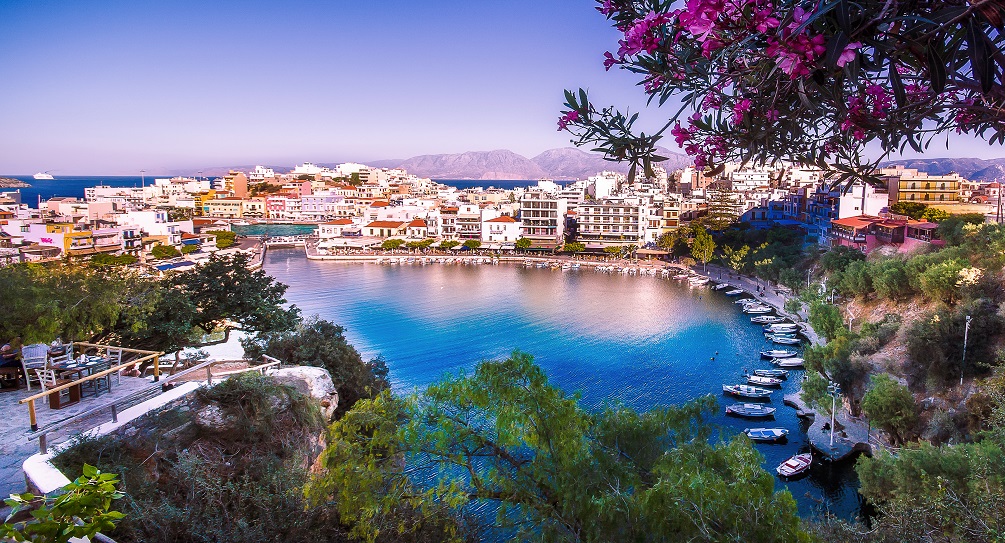 There are few places as interesting as Greece. It undoubtedly harbors the roots of the Western civilization. Spend a starlit evening at an age-old outdoor theatre. Check out the colossal marble structures brought up from the sea. Visit towns perched on hilltops and quaint fishing villages. Don't forget the beaches, buzzing cities and cultural activities. 
Begin your journey from the ancient city of Athens. Mythology meets modernism in a cornucopia of immaculate streets, lush gardens, modern roads, and smart subways. It is dotted with an abundance of historical landmarks like the Acropolis, the Temple of Zeus, the Agora hills, the National Gardens, and the Plaka neighborhoods. 
Next, pay a visit to Chania Town. Its cobbled streets, unique architecture, its old Venetian harbor, and the Botanical Park are some of its many attractions. 
You can't miss dropping by the fairytale town of Santorini. Littered with glittering white houses, colorful houses, azure seas, and high sapphire domes, it is the stuff that dreams are made of. From ancient ruins and vast vineyards to its beautiful cathedrals and little bistros, Santorini has everything you need to dazzle your senses. 
If you travel to Greece for a family vacation, drop by Hersonissos. This is an old port town that has parks, pristine beaches, ancient ruins, interesting museums, and shopping stores. 
Another good place to visit is Rethymnon, which is a well-maintained Venetian town. Its main attractions include gushing waterfalls, stunning architecture, The Venetian Fortezza, and the Rimondi Fountain. 
Mykonos is another great city that is a hot favorite among tourists. It has a host of attractions including its winding streets, white-washed buildings, great domes, delicious crab meat, and its remarkable windmills. 
If you're looking for a beach vacation, then Tsilivi is the place for you. It's simply perfect for some water sports like surfing and paragliding. It also has other attractions like the Tsilivi Waterpark and the Adamieion Ceramic Art Studio. 
Other must-visit destinations in Greece are Apokoronas– popular for its cheese tasting and break baking tours; Meteora – known for mystical monasteries; Crete– famous for its contrasting landscapes; Napfolio – an elite destination; Corfu– a culturally rich island and Sifnos- known for natural beauty and trekking trails. 
Apart from its breath-taking beauty, Greece is simply awe-inspiring with its mythological folklore, ancient history, age-old ruins, warm people, and stunning architecture. Undoubtedly, a land created by the Gods.