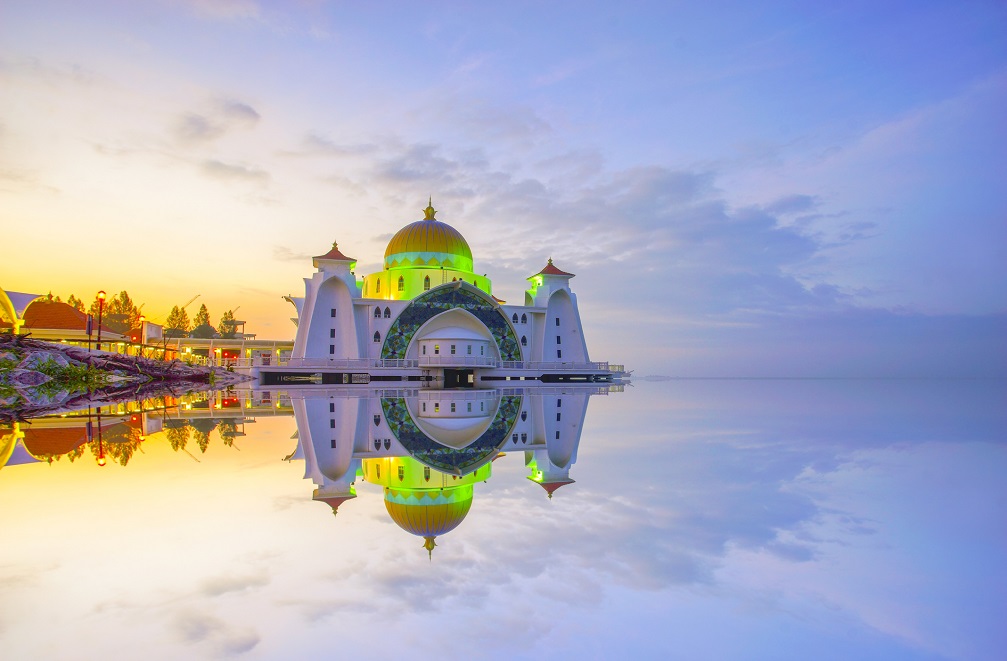 Malacca Straits Mosque ( Masjid Selat Melaka), It is a mosque located on the man-made Malacca Island near Malacca Town, Malaysia
'Malaysia, Truly Asia' is not just a clever tourism slogan but captures the cultural diversity of this Southeast Asian nation which in many ways is a microcosm of Asia. Many communities and peoples – from Malays and Chinese to Indians and indigenous groups – live in peaceful coexistence here, enriching the cultural, linguistic, and religious traditions and cuisines of this diverse land. As a traveler to Malaysia, you will be spoilt for choice when it comes to destinations.
There are primordial equatorial rainforests hosting a remarkable range of animal and plant life; tropical islands and beaches that wow visitors with their pristine beauty and world-class diving opportunities; the multicultural multitudes of capital Kuala Lumpur; the UNESCO World Heritage sites of Melaka and George Town that evoke half a millennia of trade and cultural exchanges in Southeast Asia; the distinctive charms of the Cameron Highlands with its trekking paths and quaint tea gardens – and much more. Malaysia is one of the original melting pots of the world, and the various influences are spectacularly evident in its cuisines and languages. The country is also easy on the pocket, and there is something for travelers of all budgets.