A combination of colonialism and location as a key trade route has visibly shaped the culture of Penang. Here you'll see heritage, European-style stone terraces housing Chinese businesses across from lavish mosques and ornate Buddhist and Hindu temples. The Malays' welcoming attitude towards immigrants has meant that multiculturalism thrives and you'll often hear people converse seamlessly in multiple languages, mainly Malay, Chinese and English.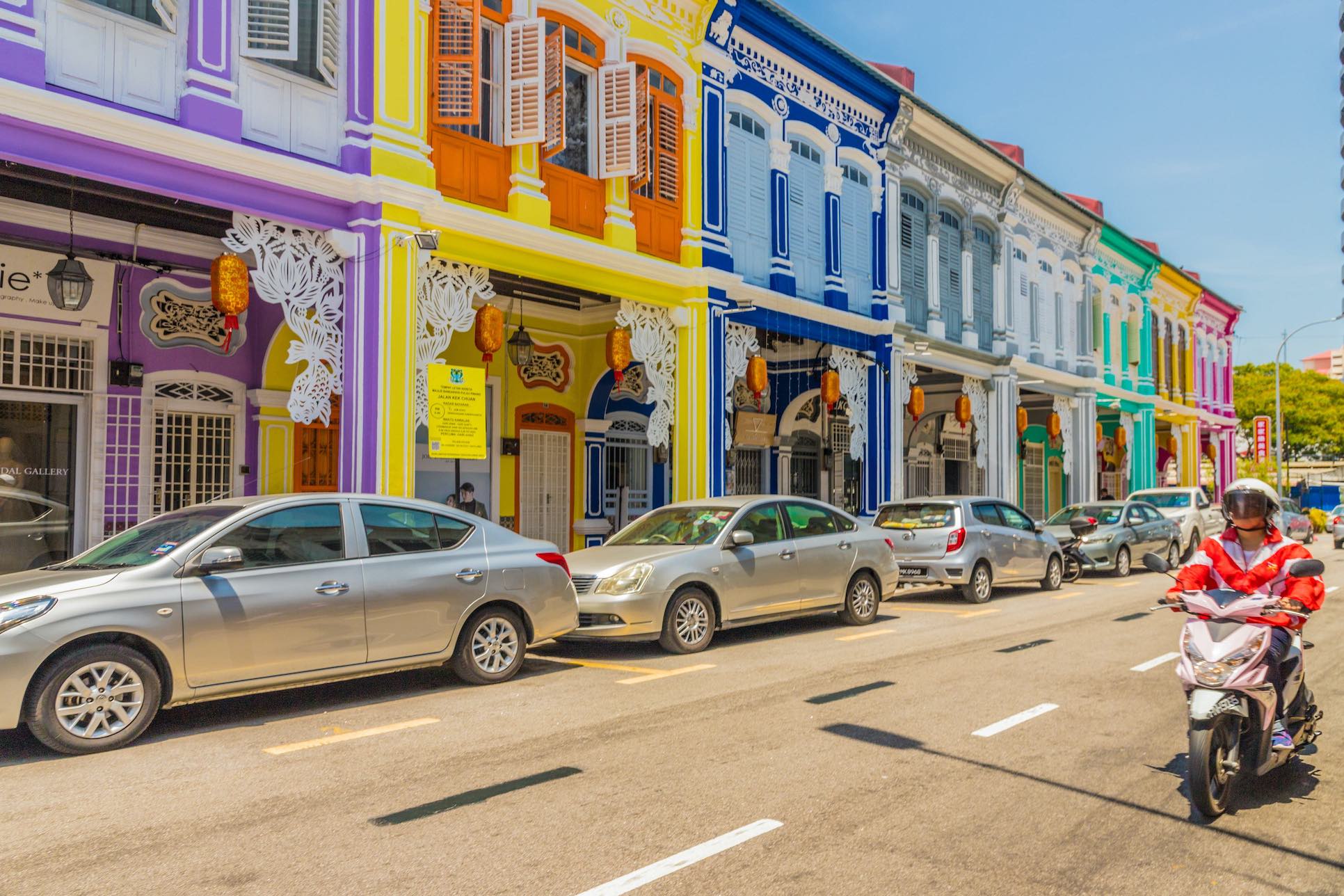 At the centre of Georgetown is the old town, a UNESCO World Cultural Heritage site for good reason. Diversely influenced by Eastern and Western styles, the city retains an old school charm in its flaking shopfronts and friendly vendors. Amidst the old colonial era mansions and narrow streets, you'll find the new. Swanky cafes, boutique shopping areas and bars are abound thanks to increased tourism and a thriving expat community. Art is also a big feature of the city and colourful graffiti artworks brighten the walls of almost every street.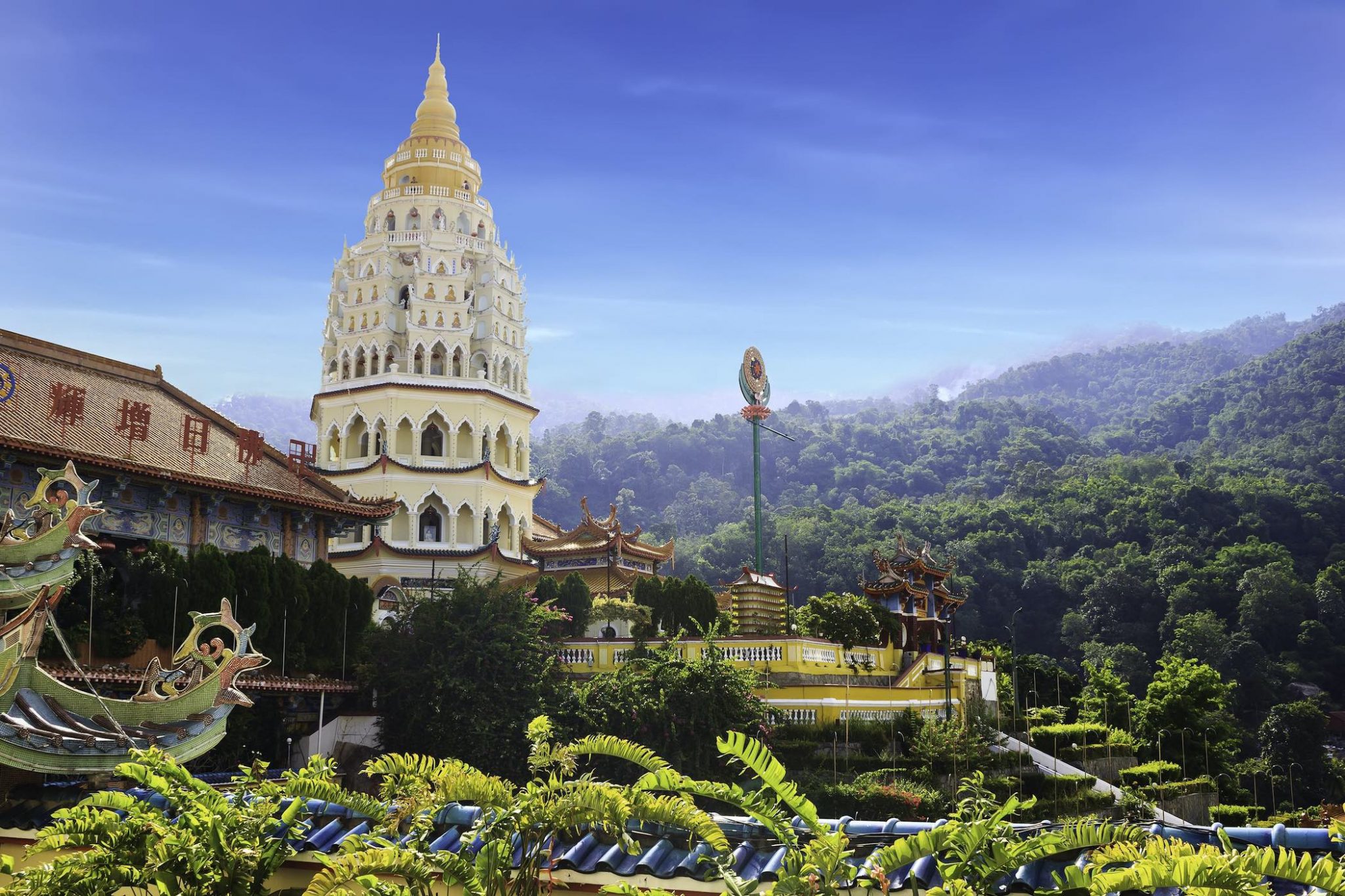 Local sights include Kek Lok Si Temple, Cheong Fat Tze Mansion, Fort Cornwallis and the Khoo Kongsi Clan House. Penang Hill is also an easy Grab ride away and recommended for its steep tram ride up and unparalleled view of the region.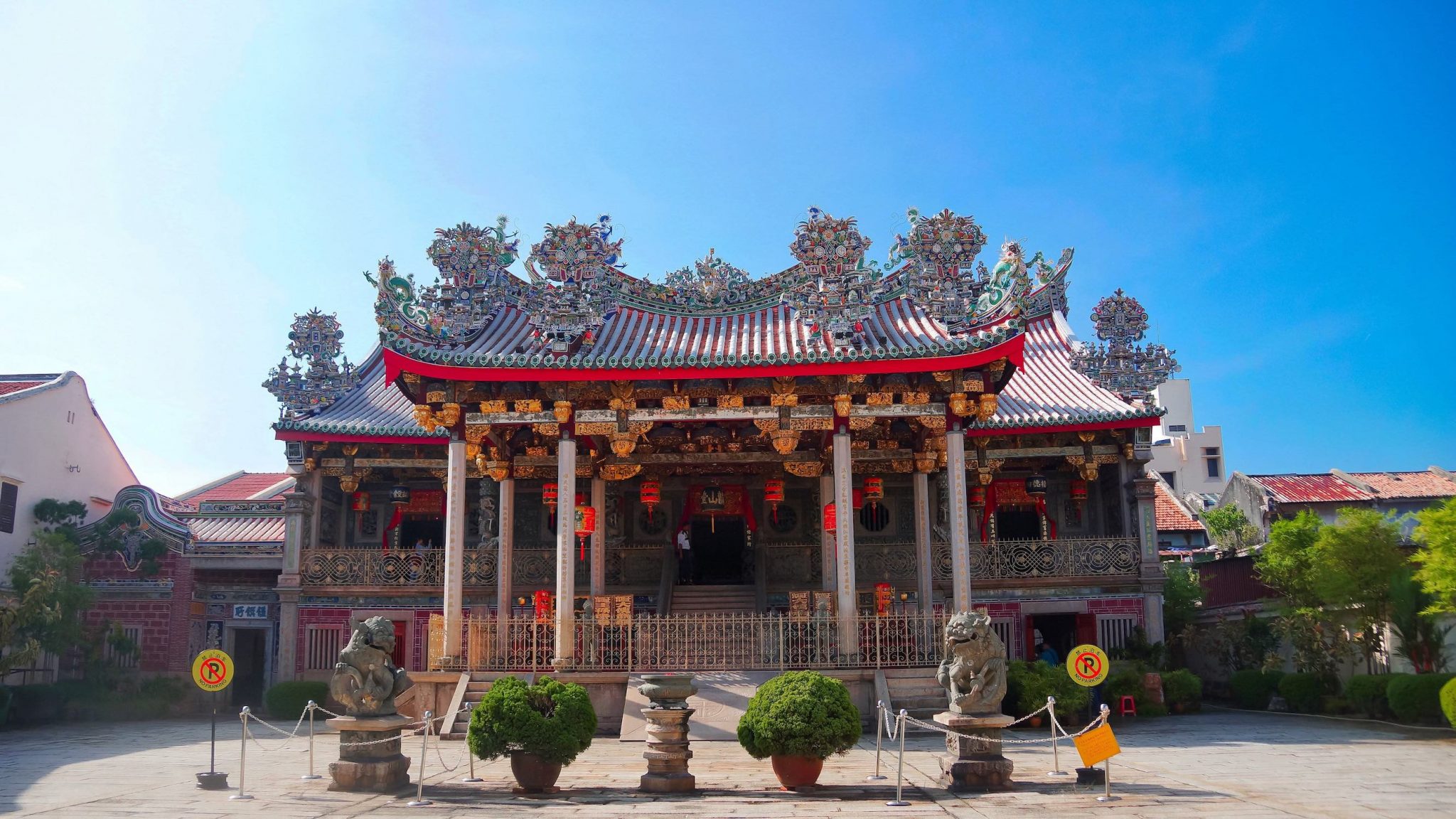 However, don't worry about running out of things to do, because in Georgetown eating can easily be your chief daily activity! There in an almost unexhaustive number of dishes to try, the only limit being the tightness of your jeans!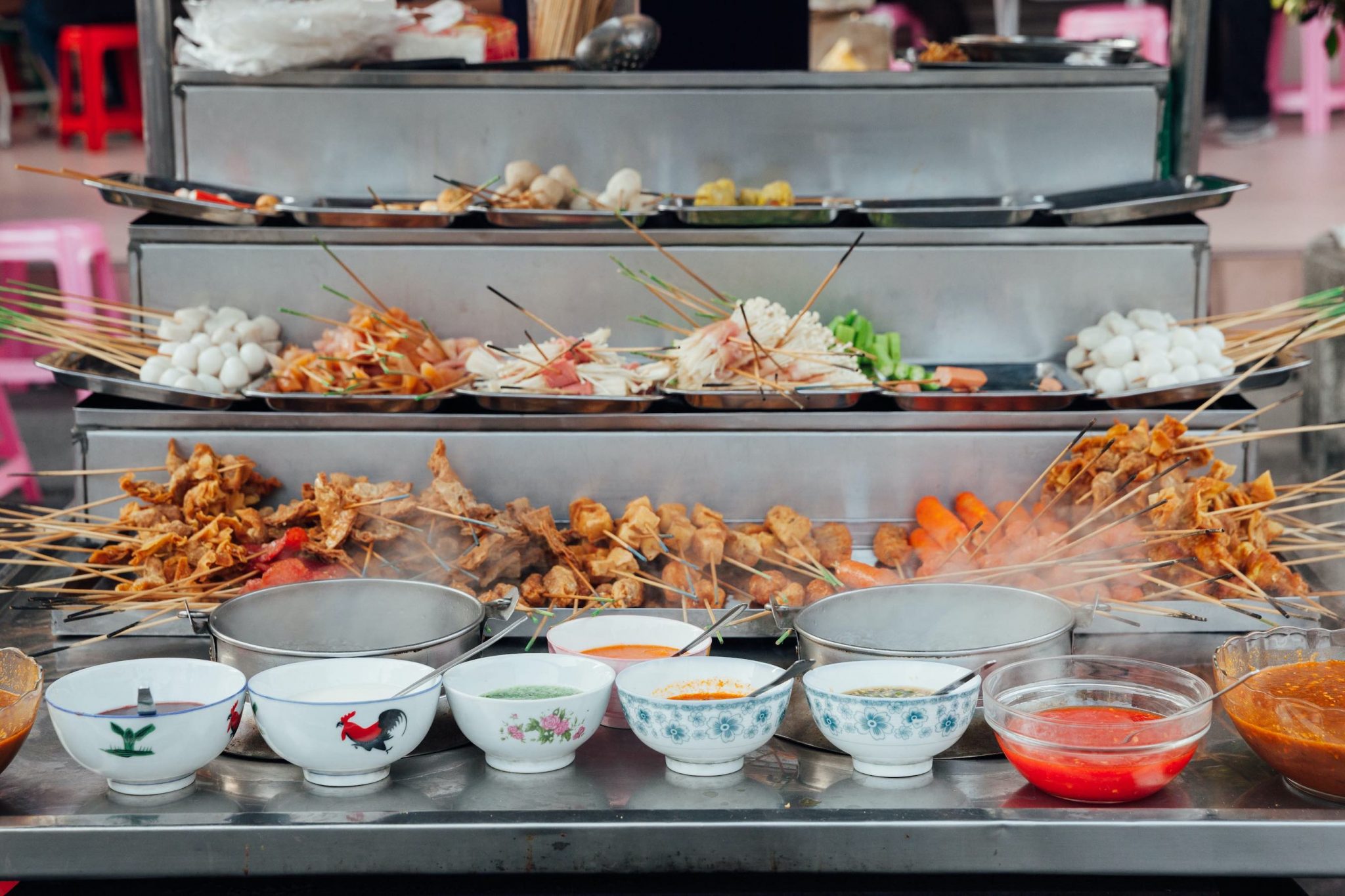 Georgetown: Street food Capital of the World!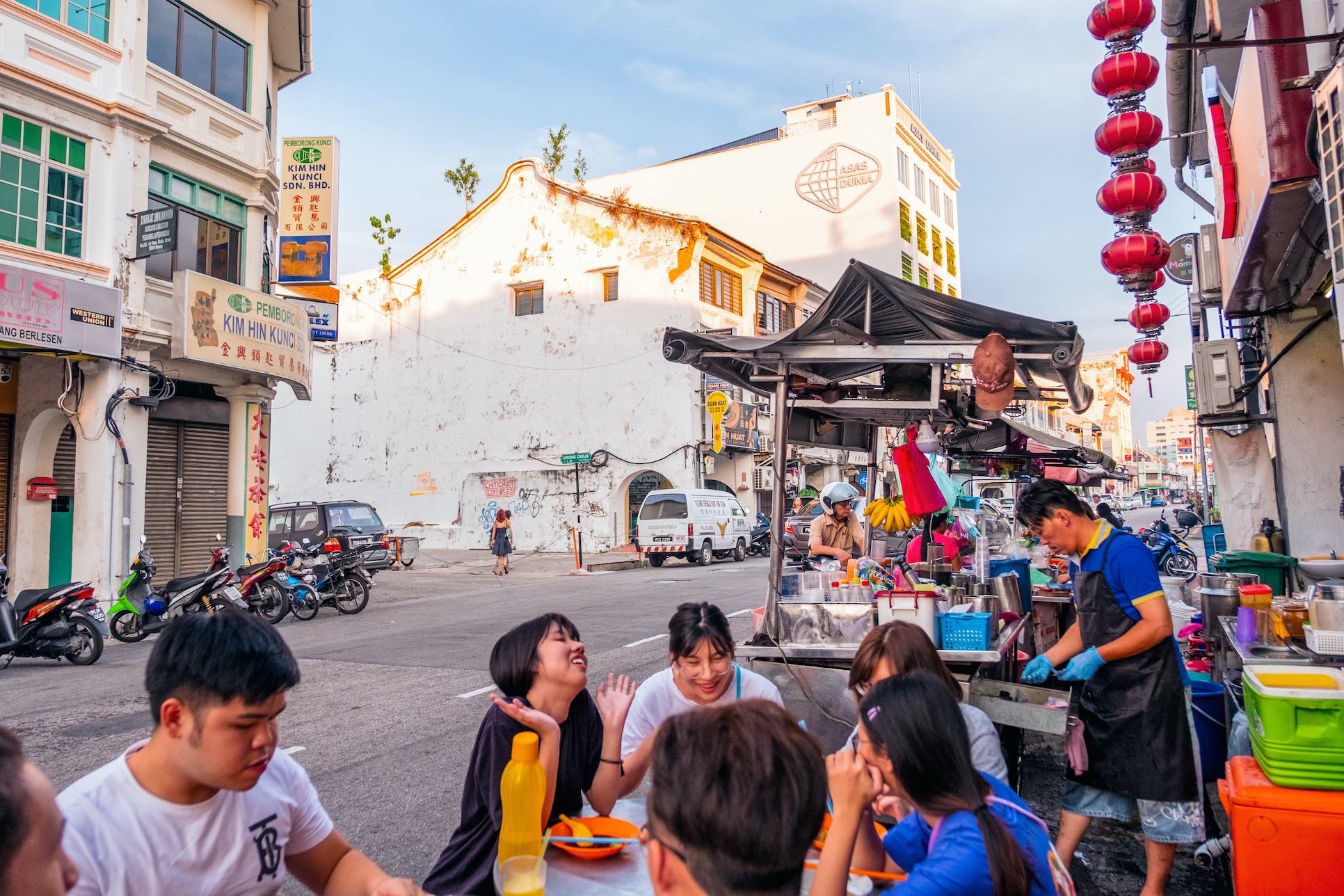 Penang has, hands-down, the best street food in the Malay Peninsula, if not the whole of Asia (sorry Taiwan). Not only is it affordable, from 4 to 13 MYR ($1-$3 USD) per dish, the authentic atmosphere and location make it a wonderful place to fill your stomach.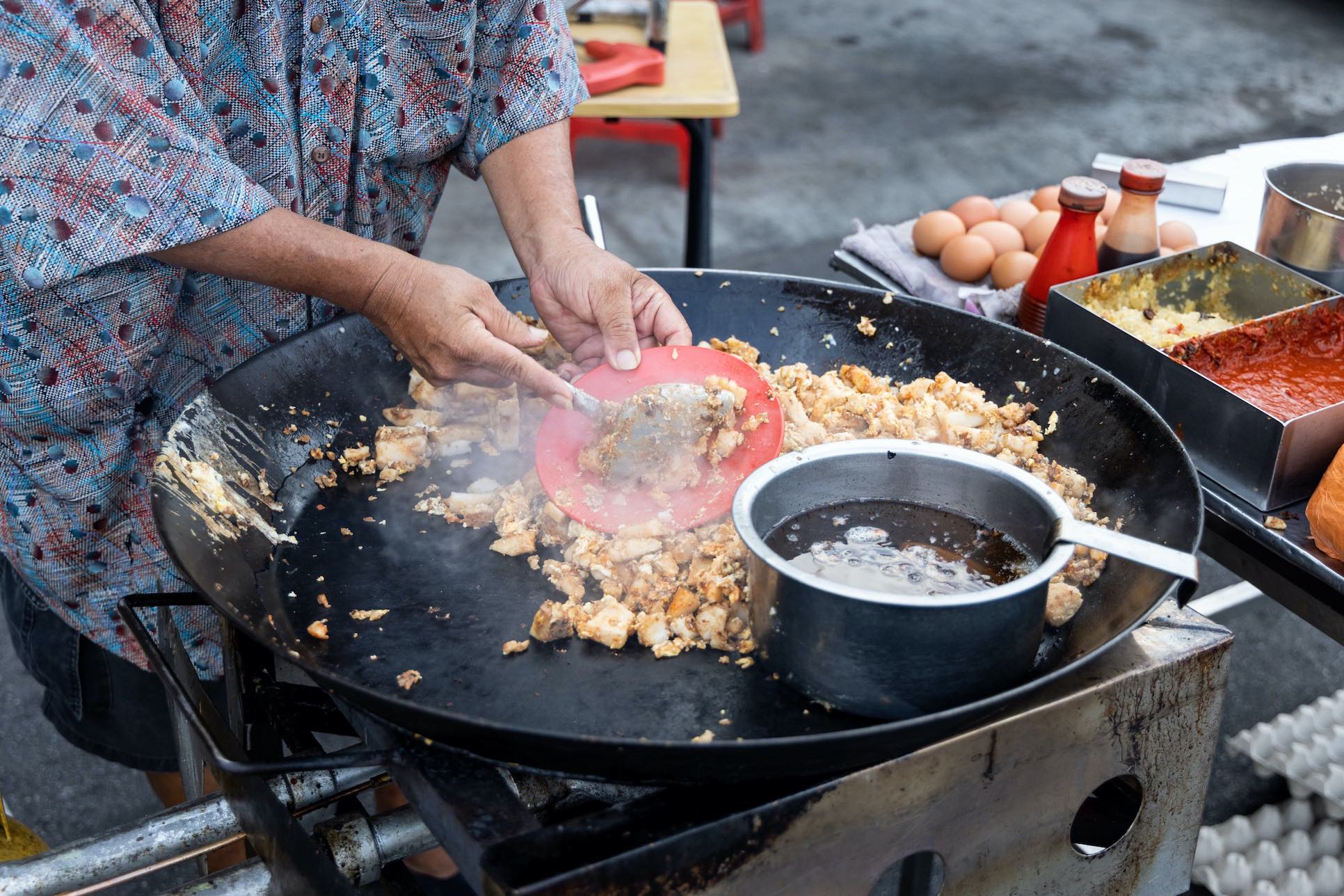 While Georgetown has its fair share of delicious and authentic restaurants, from Indian to Italian, the town's street food scene is where you'll want to spend most of your eating time. The beauty of Georgetown is that you're never far from an inlet of stalls on a narrow street or a crowded fishing warehouse crammed with food vendors. So much to try on every corner and so little time!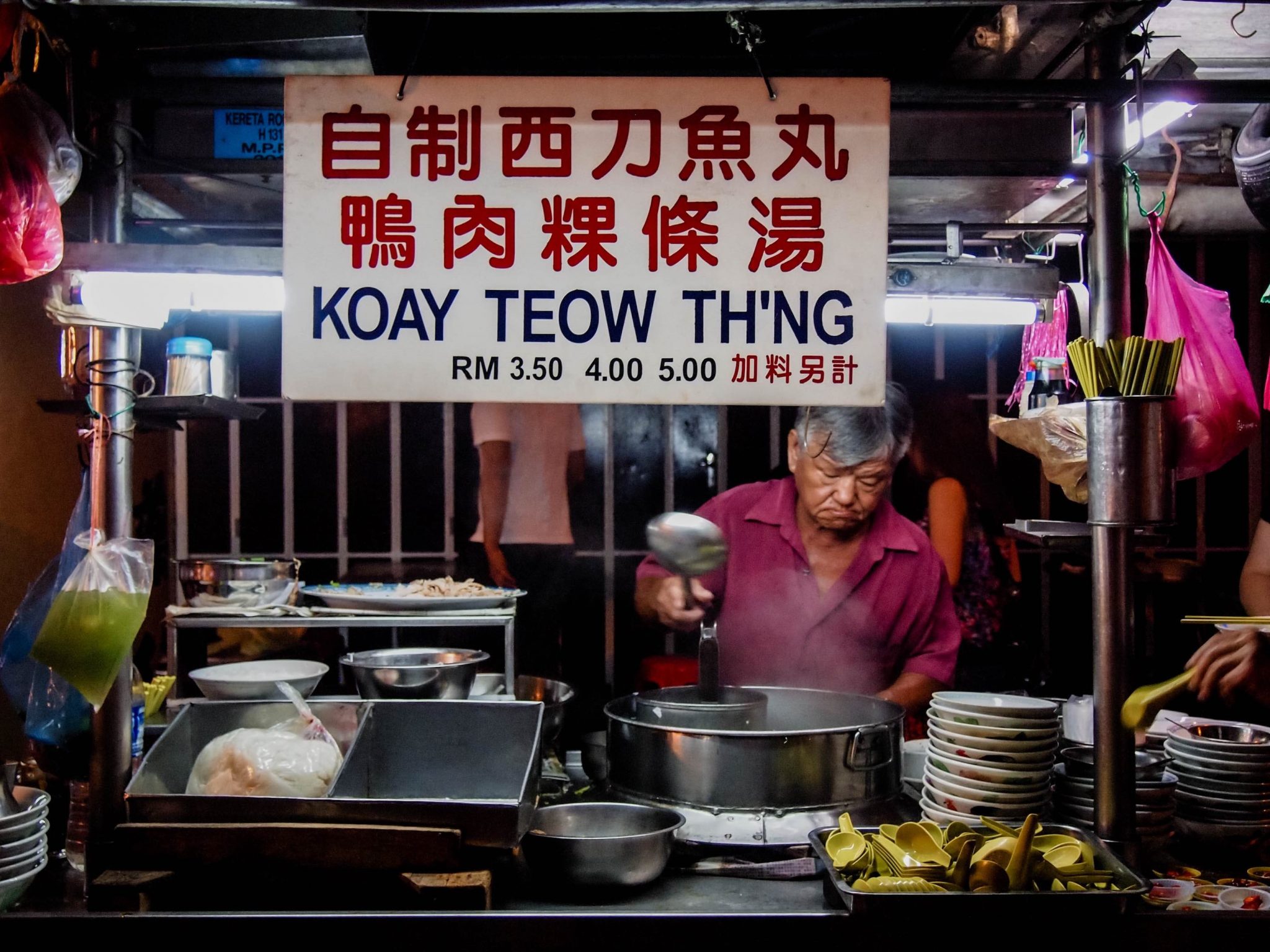 Street food is dotted throughout the old town but certain streets boast more choices. Within the centre you can visit Chinatown for authentic Malay-Chinese fusion and Little India for a wide selection of regional curries and flatbreads. Meanwhile, you've also got The Jetty Food Court, Chulia Street Hawker Market (which has a bonus bar scene), New Lane and Presgrave Street a little further out to the west. All of the streetfood hubs offer a mix of Malay and Chinese snacks as well as full meals. Prepare to be spoilt for choice!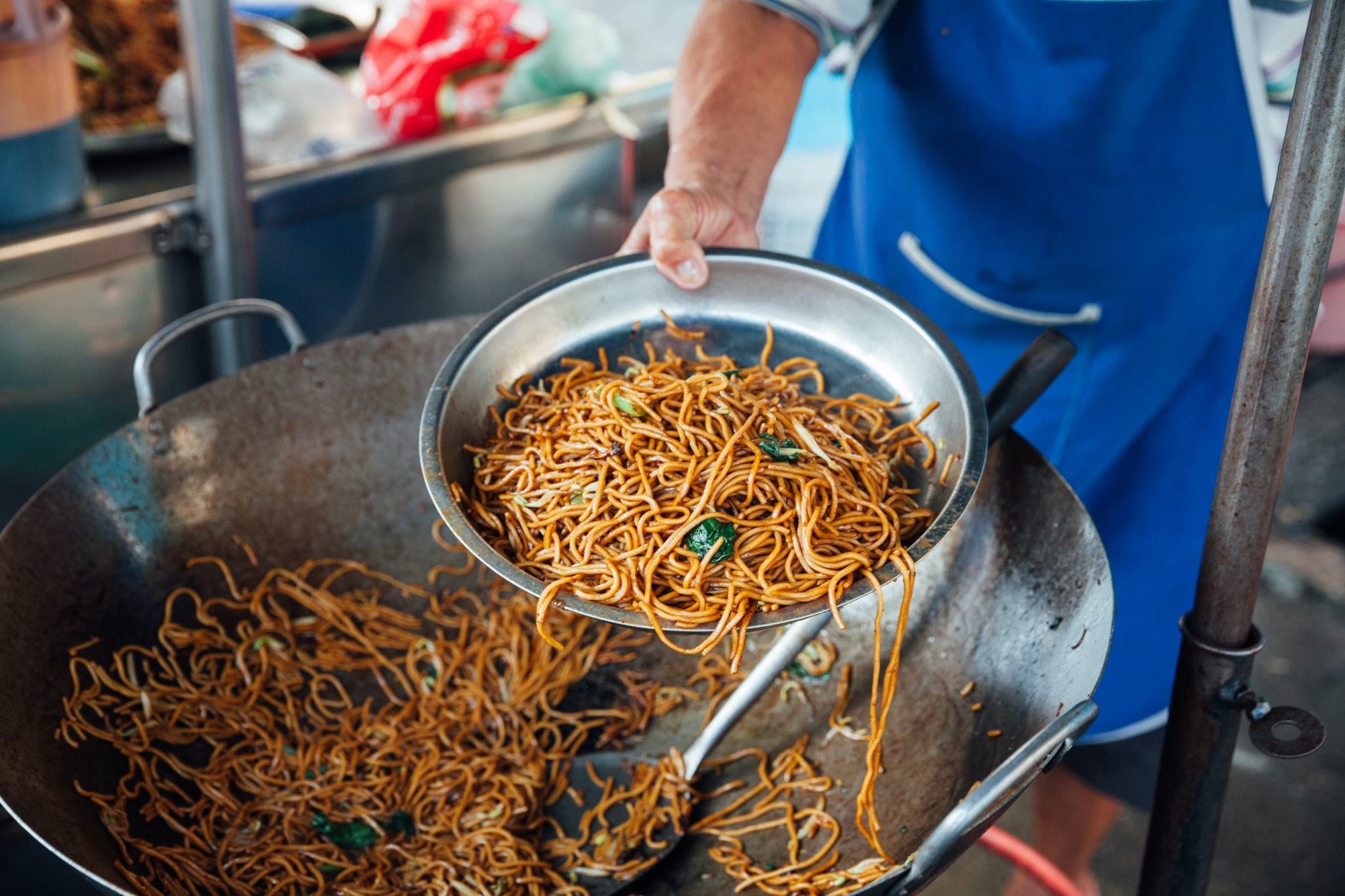 What to Eat in Georgetown
But what to try? While literally everything is affordable and worth a try, there are some tried and tested favourites in the area. As well as your typical Laksa (as delicious as ever), you'll also want to check out the Curry Mee and the famed Penang Assam Laksa – which has a more distinct, sweet and sour taste due to the flavourful tamarind and mackerel base. Other noodle soups worth a try include Hokkien Hae Mee and Koay Teow Th'ng, a clear fragrant broth with fish balls.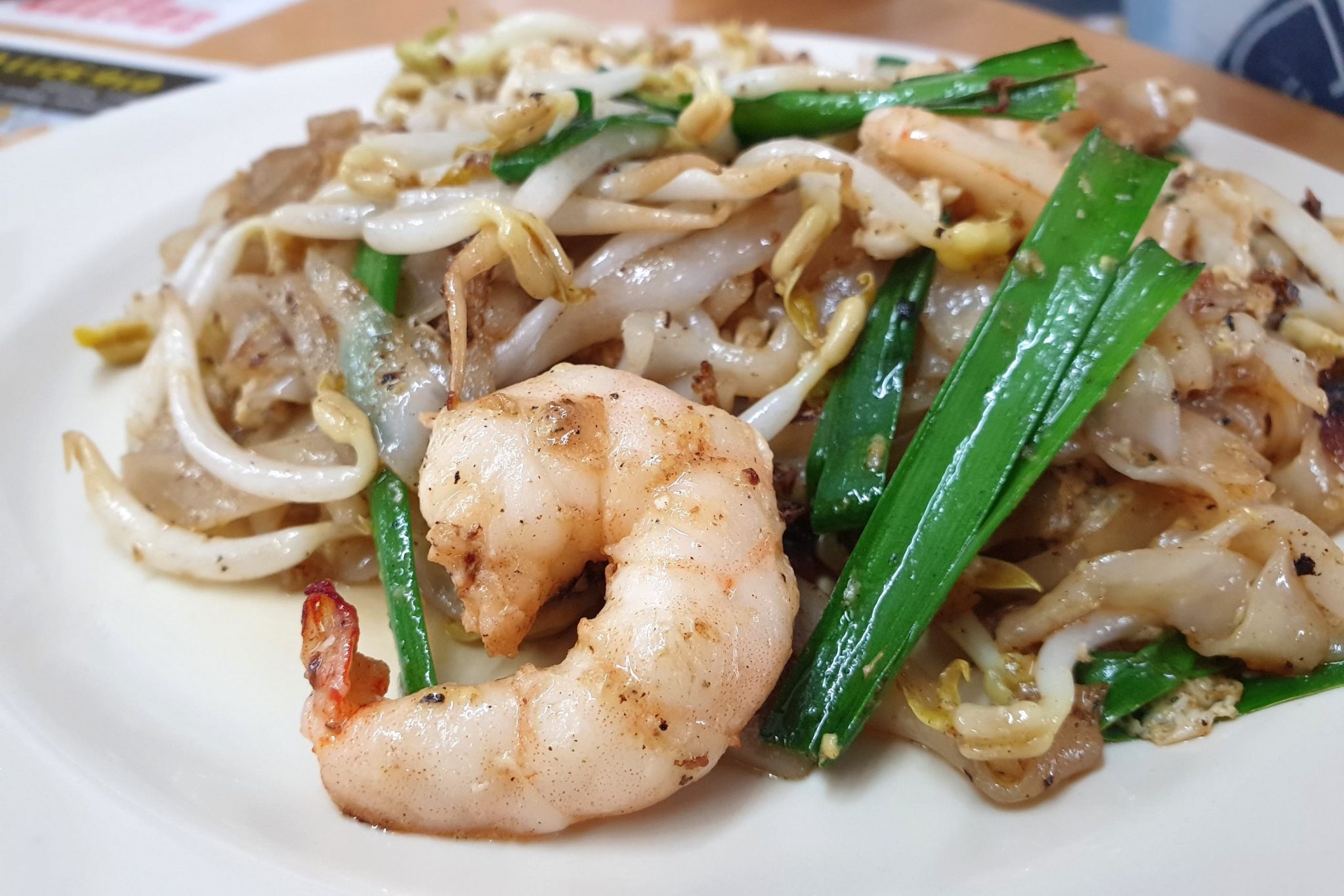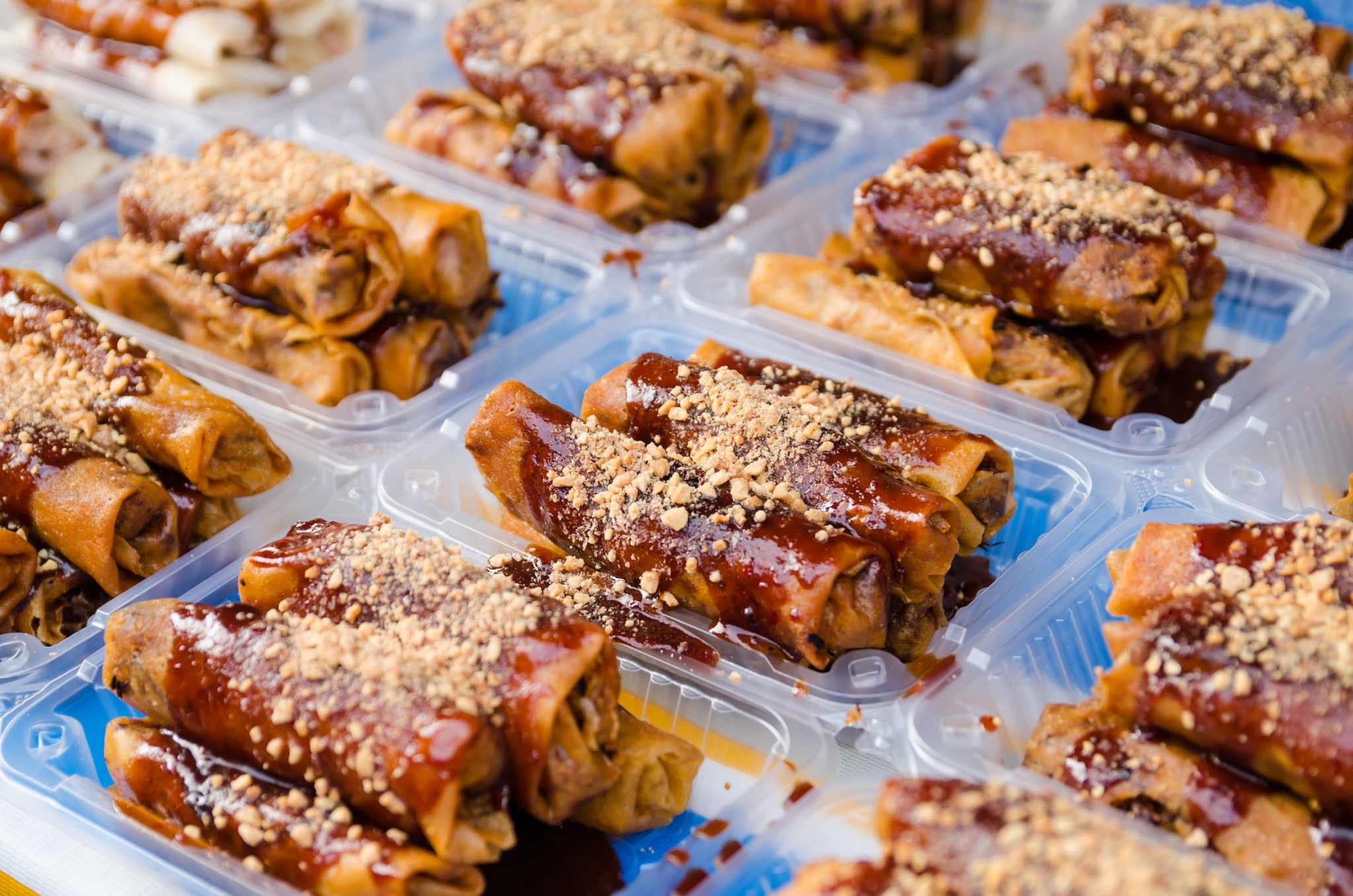 Another staple of the peninsula is Char Koay Teow – a fried rice-noodle dish mixed with fresh seafood and veg. But, if you fancy something a little more Chinese, how about trying crispy duck with rice, Bao (steamed bun filled with meat or peanuts) or Oh Chien (crispy oyster omelette).
Leave room for snacks and desserts!
Just looking for a snack? Try Popiah, a Chinese-style spring roll made with a crepe; bite down and you'll find grated veg, bean curd and a sweet sauce – it's more delicious than it sounds! Other drool-worthy snacks include Rojak (a delicacy of fresh fruit topped with a thick peanut-and-belacan sauce), Murtabak (an Indian stuffed flatbread) and Lok Lok (meat skewers in hotpot).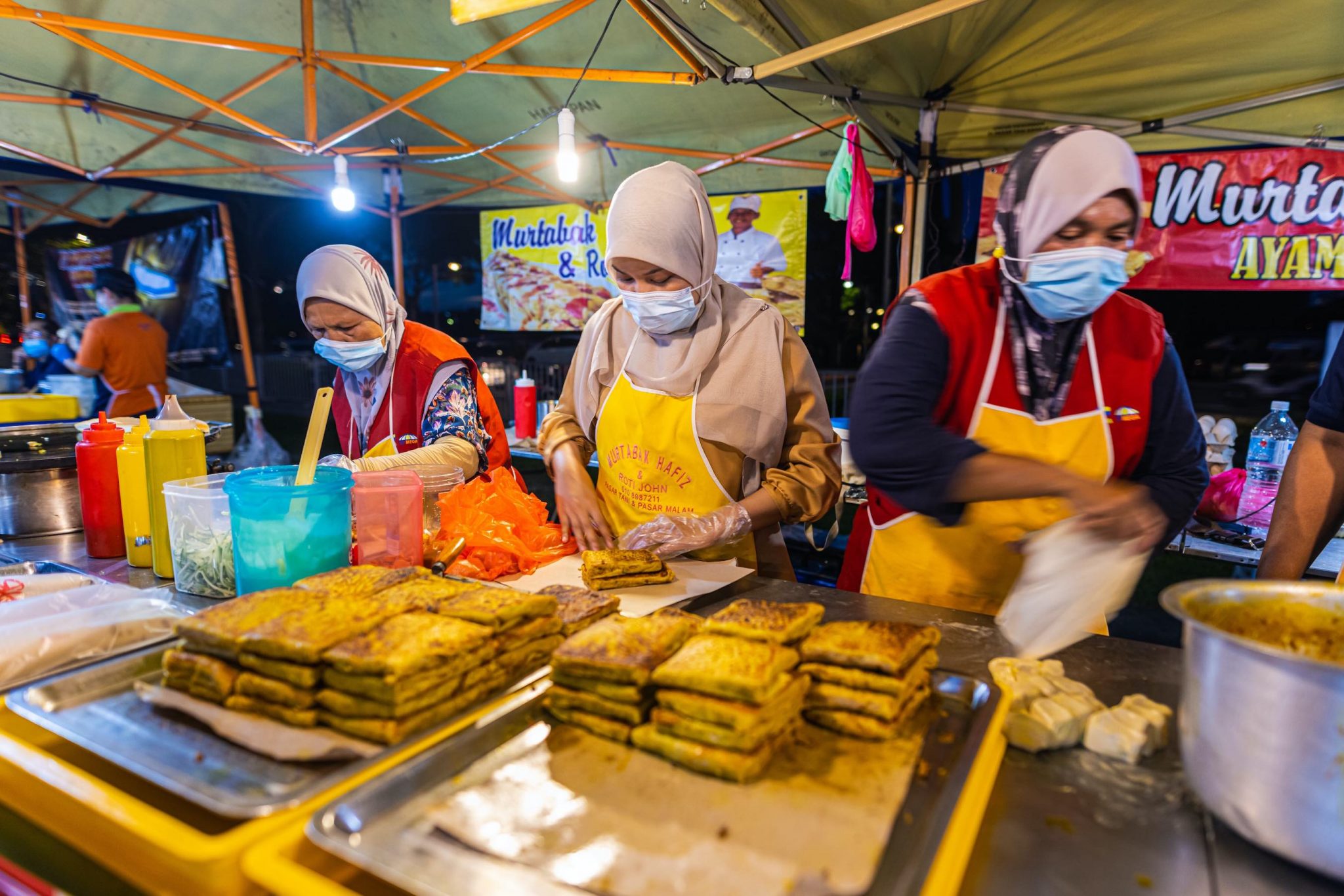 What about dessert? Don't worry, Georgetown has got your sweet tooth covered. The reigning champion of Malaysian desserts is Teo Chew Chendul and the go-to place to try it is Joo Hooi café if you don't mind queueing a while. Various other desserts to be found include Ais Kachang (sweet shaved ice) and Chinese Dou Hua (sweet tofu pudding).
Where to stay in Penang
After consuming all that finger-licking food, you'll certainly be in need of a good lie down. Luckily there are many hotels within walking distance of the old town, so staying in Georgetown is a strong option. Chulia Street is a common spot for those on a budget, while heritage buildings such as Cintra Heritage House or East Indies Mansion offer beautiful rooms for those who can afford to splash out. If you don't mind travelling further out, you may also consider the coastal resort area of Batu Feringghi, an area renowned for its classy accommodation, beaches and fun nightlife.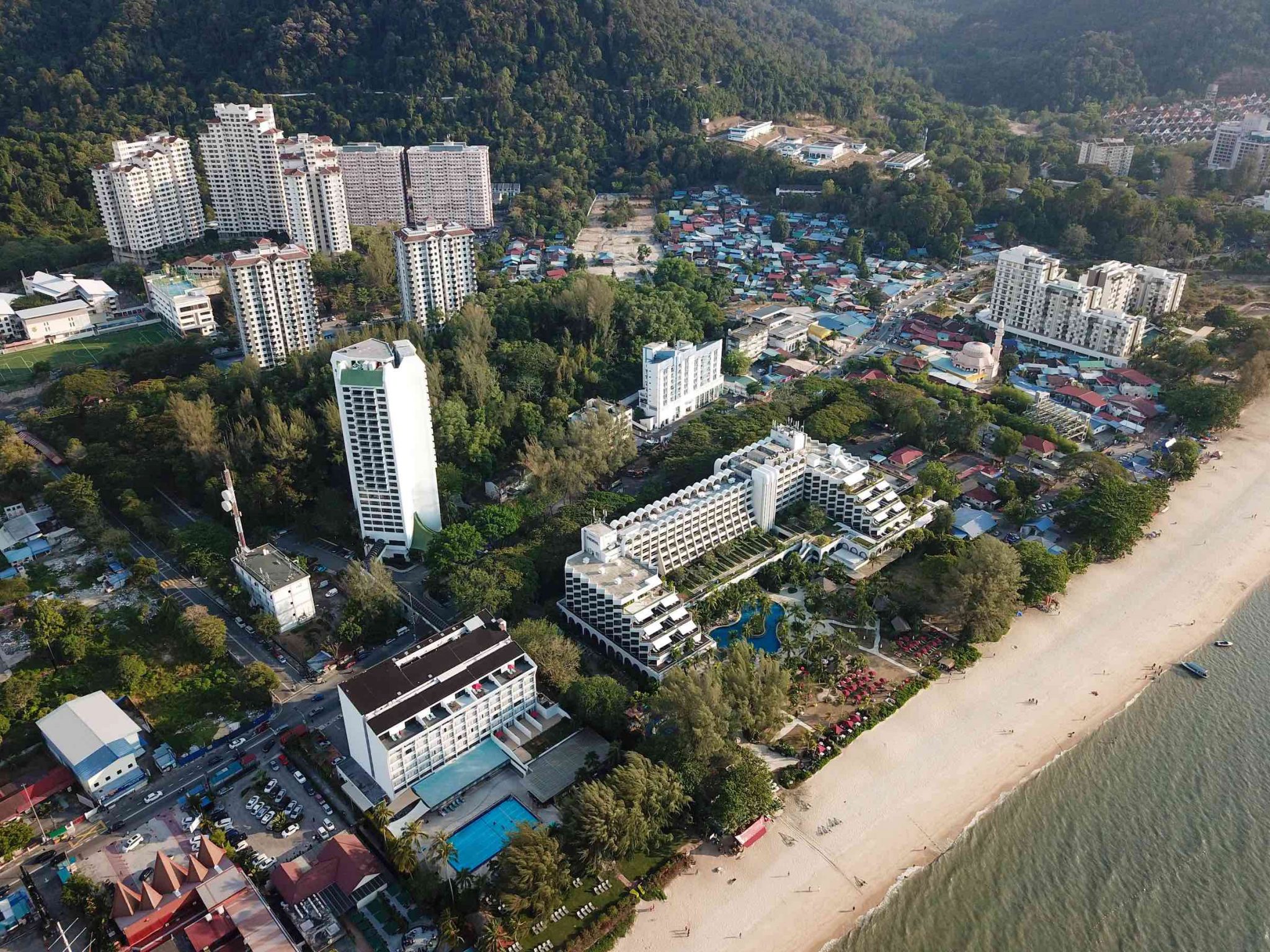 Watch this clip from the BBC series "A Cook Abroad" where Rachel Khoo explores the street food on Penang