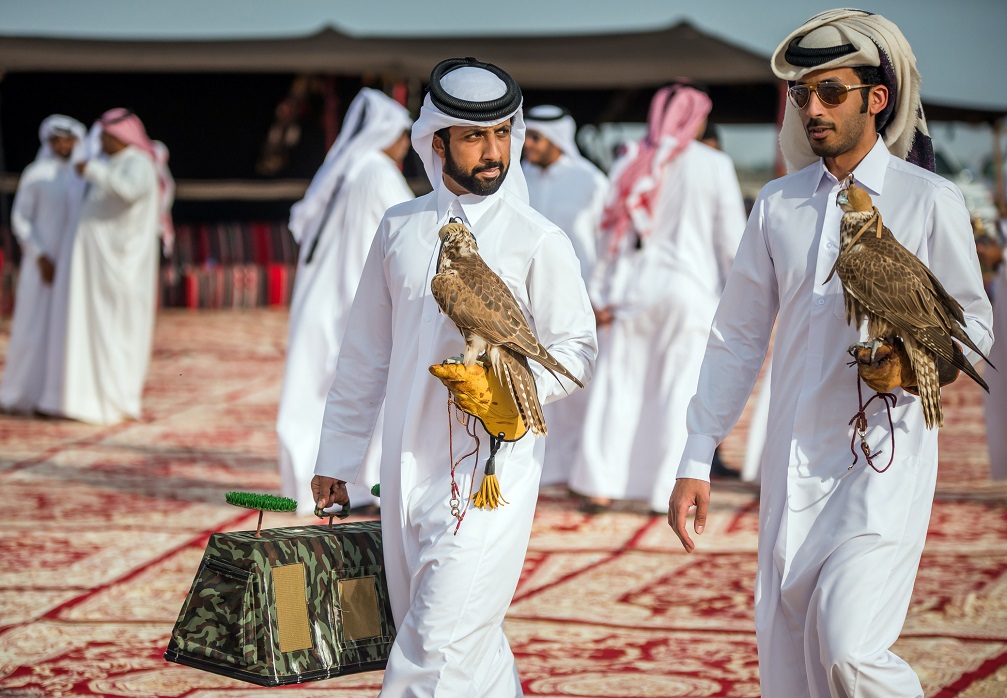 Even though in the past, Qatari used to be one of the poorest countries in the world, making most of its revenue through the pearling and fishing industry, nowadays the country has moved to more lucrative businesses. In fact, Qatar has an incredible source of petroleum and natural gases that make 70 percent of the government revenue. Qatar has the third biggest proven natural gas reserve in the world and, because of this, in a few years, Qatar has moved from being one of the poorest countries in the world to one of the richest. 
Qatari culture is strongly influenced by Bedouins. The local dry climate made it fundamental for these populations to rely on the sea for water usage. For this reason, the sea and the activities related to it are a constant theme in local literature and folklore themes. Nowadays Qatar has the highest portion of expats in the world and here you will find people from all the five continents. 
It may puzzle you at first but photographs here are not always well accepted. For security reasons, many public buildings cannot be photographed. It's also considered very rude to take pictures of people before asking permission. There are also a number of rules that apply to alcohol. Being drunk in public can be punished with imprisonment.