Arrivals from France will no longer be subject to quarantine if they are fully vaccinated, the ministry announced as it revised its international travel traffic light lists.
As of 4 a.m. on Sunday, 8th August, the United Arab Emirates (UAE), India, Qatar, and Bahrain will all be moved from the red to the amber list.
Although Spain remains on the amber list, the government has amended its travel warning to advise all visitors to obtain a PCR Covid test upon arrival. "wherever possible, as a precaution against the increased prevalence of the virus and variants in the country".
Austria, Germany, Slovenia, Slovakia, Latvia, Romania, and Norway are among the seven European countries that have been added to the green list.
Mexico has been placed on the red list, along with Georgia and the French Indian Ocean islands of La Reunion and Mayotte. "to safeguard domestic vaccine rollout" and defend against a variety of potentially harmful variations
Arrivals from countries on the red list are still subject to a 10-day hotel quarantine. The update also stated that the cost of a stay will rise beginning Thursday, 12th August, to £2,285 for a single adult and £1,430 for a second adult.
Following rumors that Spain might join France in requiring self-isolation for arrivals – and Boris Johnson pledging a "simple" international travel system – the announcement means no nations are now on the so-called amber-plus list.
The ministry stated that the decision to remove mainland France off the list was based on a decrease in the number of Beta variant cases there.
Most nations, including France, are now amber, which means that persons who have been completely vaccinated with a vaccine approved and provided in the United Kingdom, the United States, or Europe do not need to quarantine upon arriving in England.
The green watchlist remains in force, despite the government's decision earlier this week to abandon preparations for an amber watchlist.
Data for all countries will be reviewed, according to the government. "will not hesitate to take action where a country's epidemiological picture changes".
Clinicians and scientists in the United Kingdom will maintain constant touch with their Spanish counterparts in order to " keep abreast of the latest data and picture of cases in Spain", it stated.
It is still unclear whether the devolved states would adopt the same regulations as England.
All classification modifications were made by ministers, who were guided by the most recent data and analysis from the Joint Biosecurity Centre (JBC) as well as broader public health considerations, in order to help the public understand the hazards of traveling to various destinations. All measures will be reviewed on a regular basis.
Grant Shapps, the Secretary of State for Transportation, said: " We are committed to opening up international travel safely, taking advantage of the gains we've made through our successful vaccination programme, helping connect families, friends and businesses around the world.
"While we must continue to be cautious, today's changes reopen a range of different holiday destinations across the globe, which is good news for both the sector and travelling public. "
Sajid Javid, the Secretary of State for Health and Social Care, added: "As we learn to live with this virus we are continuing to take steps to safely reopen international travel, based on the latest data and expert public health advice.
"The vaccines have already prevented around 60,000 deaths and 22 million infections in England, and with over 7 in 10 adults in the UK now double jabbed we are building a wall of defence against the disease.
"As well as moving more countries to the green list, today's announcement also demonstrates the need for continued caution. Further countries have been added to the red list to help protect the success of our vaccine rollout from the threat of new variants."
The decision to upgrade the UAE to amber, according to John Bevan, divisional senior vice-president of Gold Medal parent dnata Travel Group, is good news not only for the destination but also for others now accessible via hub airports.
He stated, " "The news that the UAE is moving to amber from Sunday is fantastic to hear, not just for the many thousands of Brits who love to visit on their holidays, but also for the substantial expat community there who have been desperate to see their loved ones back home.
"Dubai is one of the most popular destinations for all our brands, and the reputation it has for exceptional service, incredible hotels, great dining, culture and shopping, as well as outstanding value, is well deserved.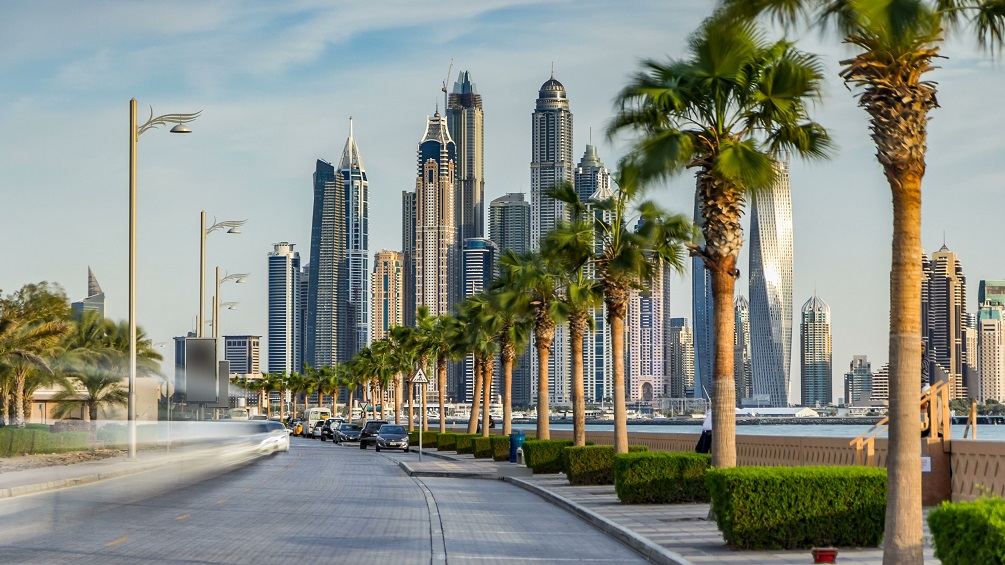 "I know our airline partners who fly to Dubai, and our hotel suppliers there, have made every effort to ensure traveller wellbeing and are desperate to welcome their British customers back, as are all of the other tourist-related businesses on the ground – so it's great news for them as well."
Bevan continued, "This gives us the opportunity to do what we've been denied for too long, which is to sell holidays – not just to the UAE itself, but also those onward destinations which can be connected to through Dubai, and which are also amber or green, and welcoming British travellers.
"It's been a long time coming, but we finally have some good news and we'll now prepare for what we anticipate will be substantial growth in demand for late-notice departures from next week for those who meet the requirements to travel."
Meanwhile, according to The Mirror, Portugal is ready to ease quarantine regulations for the five million Britons who received the Indian-made AstraZeneca vaccine.
The country had previously refused to recognize Indian dosages of the AstraZeneca vaccine, but it was reported on Wednesday that the Portuguese government had altered its position and would now accept all AstraZeneca doses as well as the Sinovac vaccine developed in China.
"The U-turn is understood to have occurred after Portuguese president Marcelo Rebelo de Sousa was urged to take action on his visit to Brazil by members of the Portuguese community who will benefit from the decision."