The summer is upon us and schools start breaking up for the holidays this Friday. As would be expected, there are many that have not booked an overseas holiday for the summer, and, while they would like to, they are still apprehensive because of the uncertainty.
Smart travellers booked Malta before it moved to the green list and saved 60%! This article will help you get ahead of the curve and find out which destinations could be next. The guidance and practical tips contained in this post will help you decide which red list destination to book now to save money if the predictions are accurate and get a full refund if they are not.
The next red list countries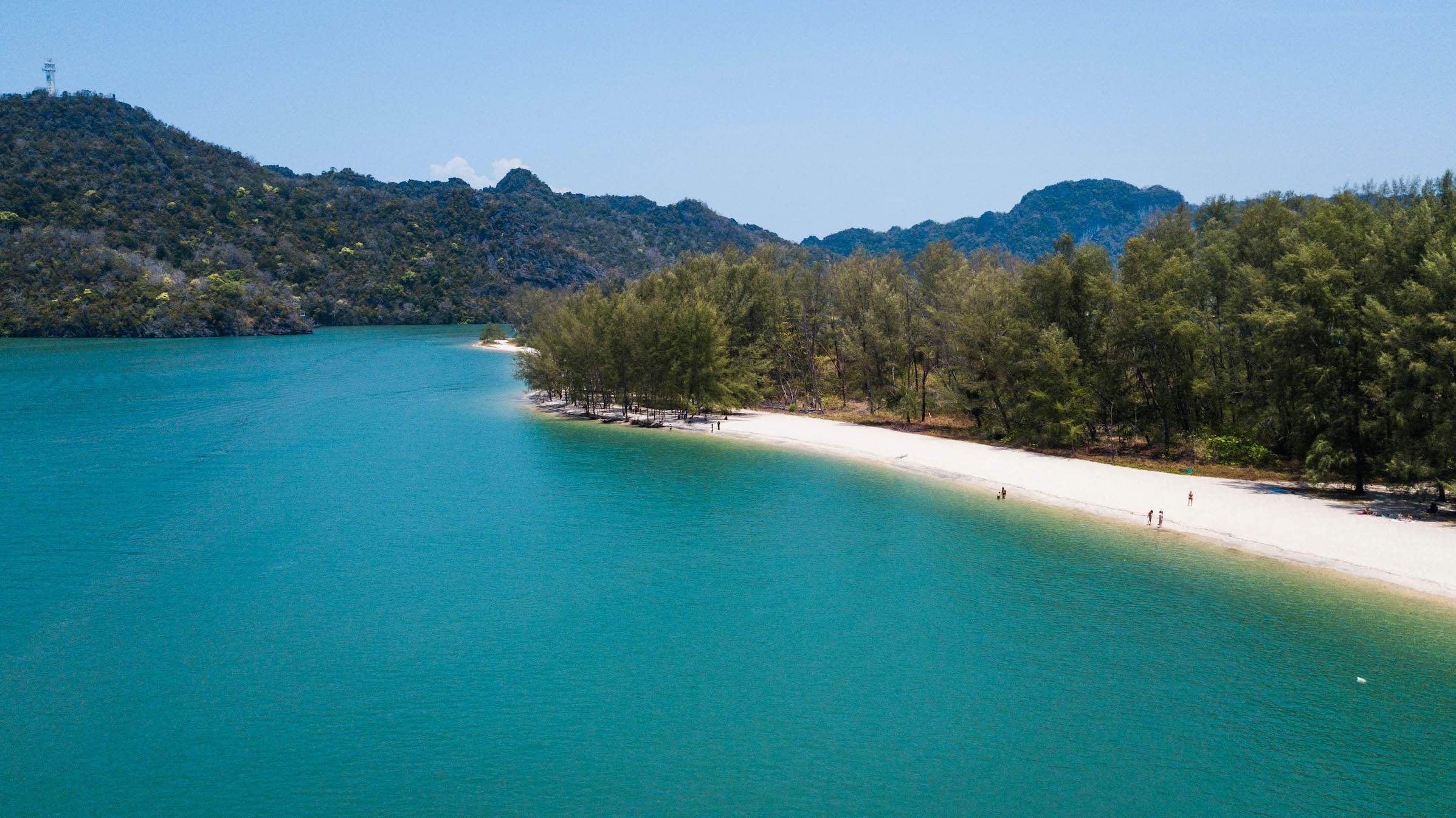 In a recent article, Simon Calder, the travel news editor at the independent quoted a source suggesting that Malaysia is a candidate for being added to the red list. The source cites Germany's decision to add Malaysia to its red list as well as the high levels of positive tests from arrivals coming from Malaysia into the UK.
https://www.independent.co.uk/travel/news-and-advice/holiday-green-list-amber-red-travel-industry-b1871662.html
There are also suggestions that a handful of African countries may also be added to the red list although none of these are popular tourist destinations for the UK market.
Why book a a holiday to a red list country now
People are travelling to amber list destinations, and this article I posted yesterday explains the thought process of one of my clients who is "going amber".
Why you should travel to an Amber List Destination this summer
With the likelihood of fully vaccinated travellers no longer being required to quarantine on their return from an amber list country from later this month, a growing number of people are starting to plan their holiday to an amber list destination this summer. The result is that holidays to amber list countries are becoming more and more expensive. I booked a client a few days ago to fly to Amman on 17th July 2021. There are now no seats available to book on that flight (even on waitlist)!
So, if a destination does get moved from red to amber, it makes sense to book now whilst it is still red and get the best deal possible.
Countries moving from Red to Amber
In this article, I had suggested that some countries that are on the red list should not be and provided reasons for this.
Travel to a red list country without a hotel quarantine on your return
The Telegraph published an article yesterday with a list of countries that they suggest could move from the red to amber in the next announcement.
https://www.telegraph.co.uk/travel/lists/red-list-countries-could-move-amber-time-summer/
Here is a summary:
Turkey holiday for summer 2021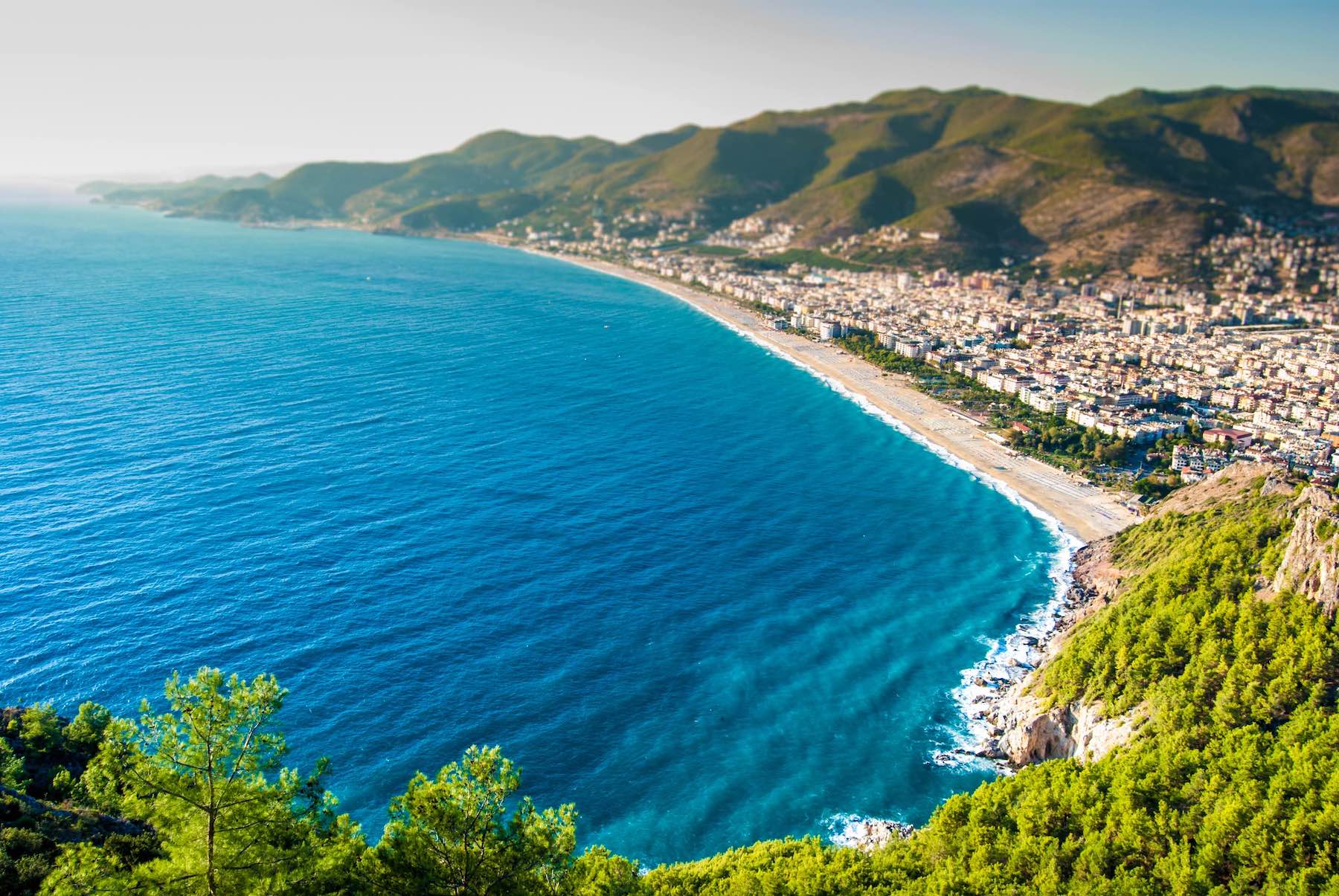 The country has an infection rate of 45 per 100,000 with 54% of the adult population having received the first dose of a vaccine. This is comparable to the many other countries on the amber list making a strong case for holidays to Turkey this summer. When combined with the pressure being exerted on the government by the travel industry, the fact that summer holidays in Turkey are a key driver of revenue for the sector and a new more bullish health secretary, Turkey is probably the strongest contender for being moved from red to amber in the next announcement.
Travel via Qatar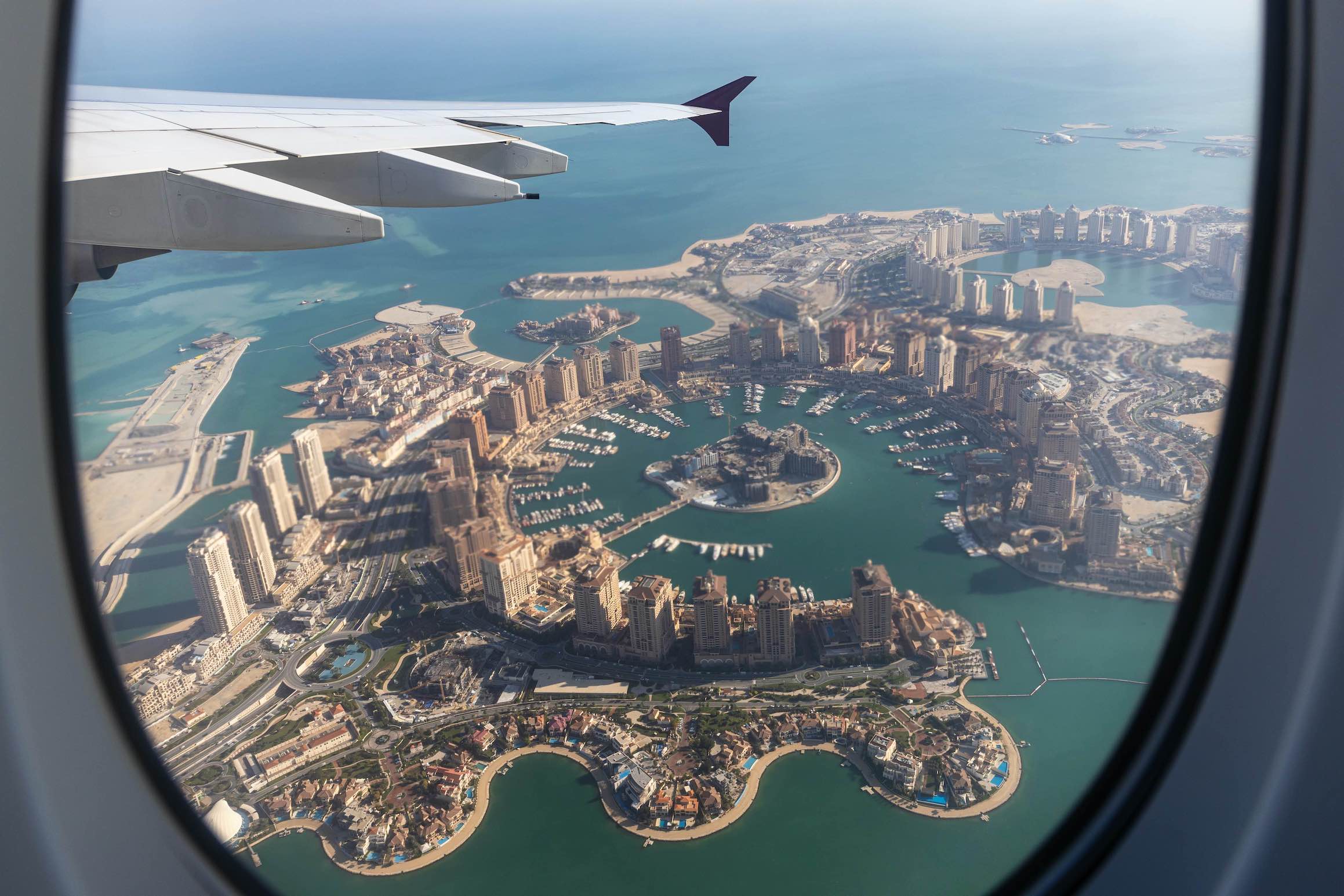 Qatar is not a big holiday destination from the UK and they are not currently letting British travellers into the country. Nevertheless, the data supports moving Qatar from red to amber. There have been only 4 Covid related deaths in Qatar in the last week and 798 recorded infections and 70% of the population have received the first dose of a vaccine with almost 58% of those people being fully vaccinated. Qatar could be moved to the amber list, but the only benefit this will have for UK travellers is allowing them to fly Qatar Airways again without having to quarantine in a hotel on their arrival back home.
Caribbean holiday in the Dominican Republic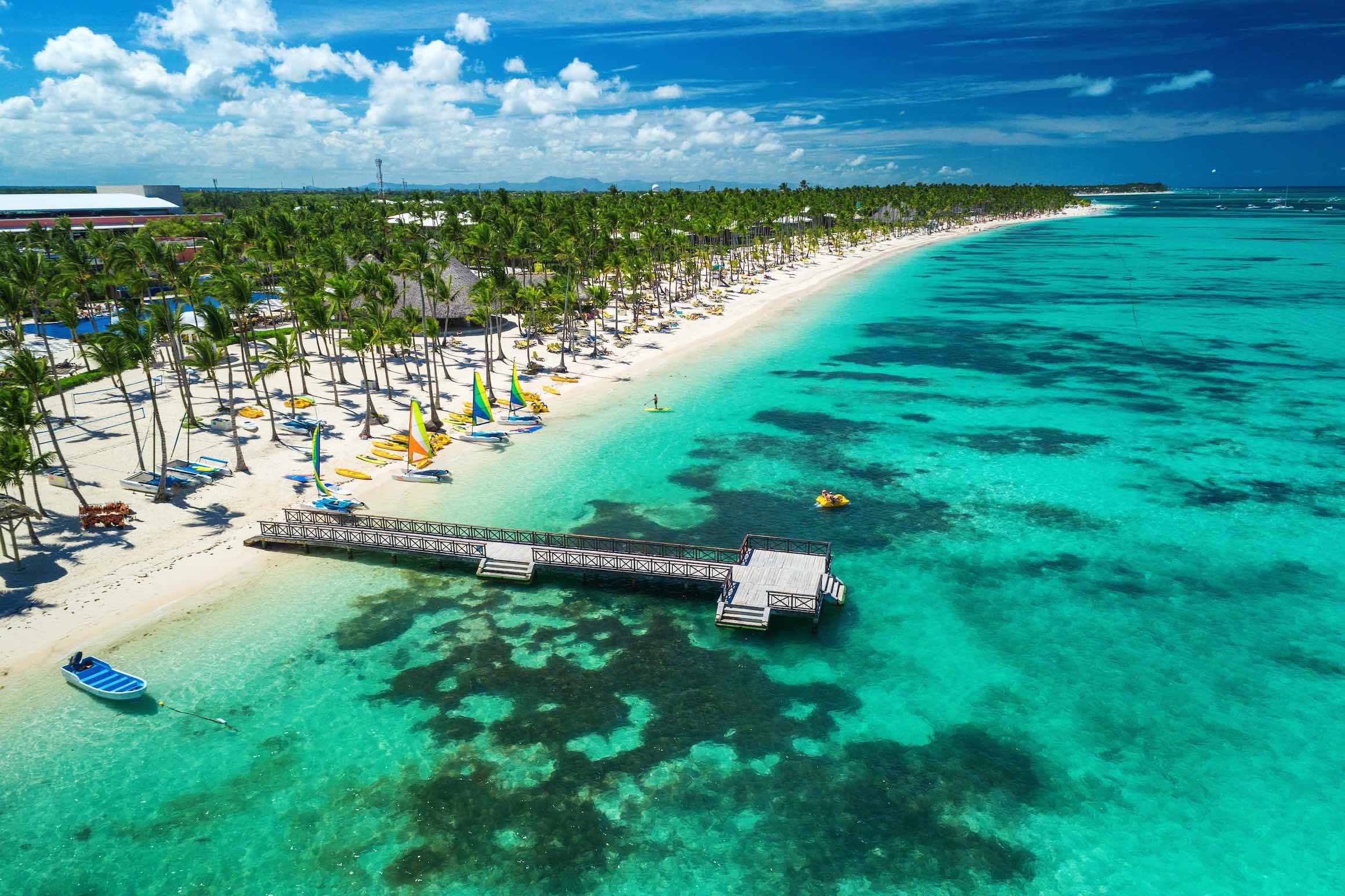 The infection rate for the Dominican Republic is 56 per 100,000. The country is leading the Caribbean in terms of its vaccination drive and 63% of the population have now received their first dose of vaccine. By comparison, Barbados (which is on the green list) has only vaccinated 29% of the population. Accordingly, if Barbados is green then holidays to the Dominican Republic should not just move to the amber list; they should become fully unrestricted.
Dubai holidays and the United Arab Emirates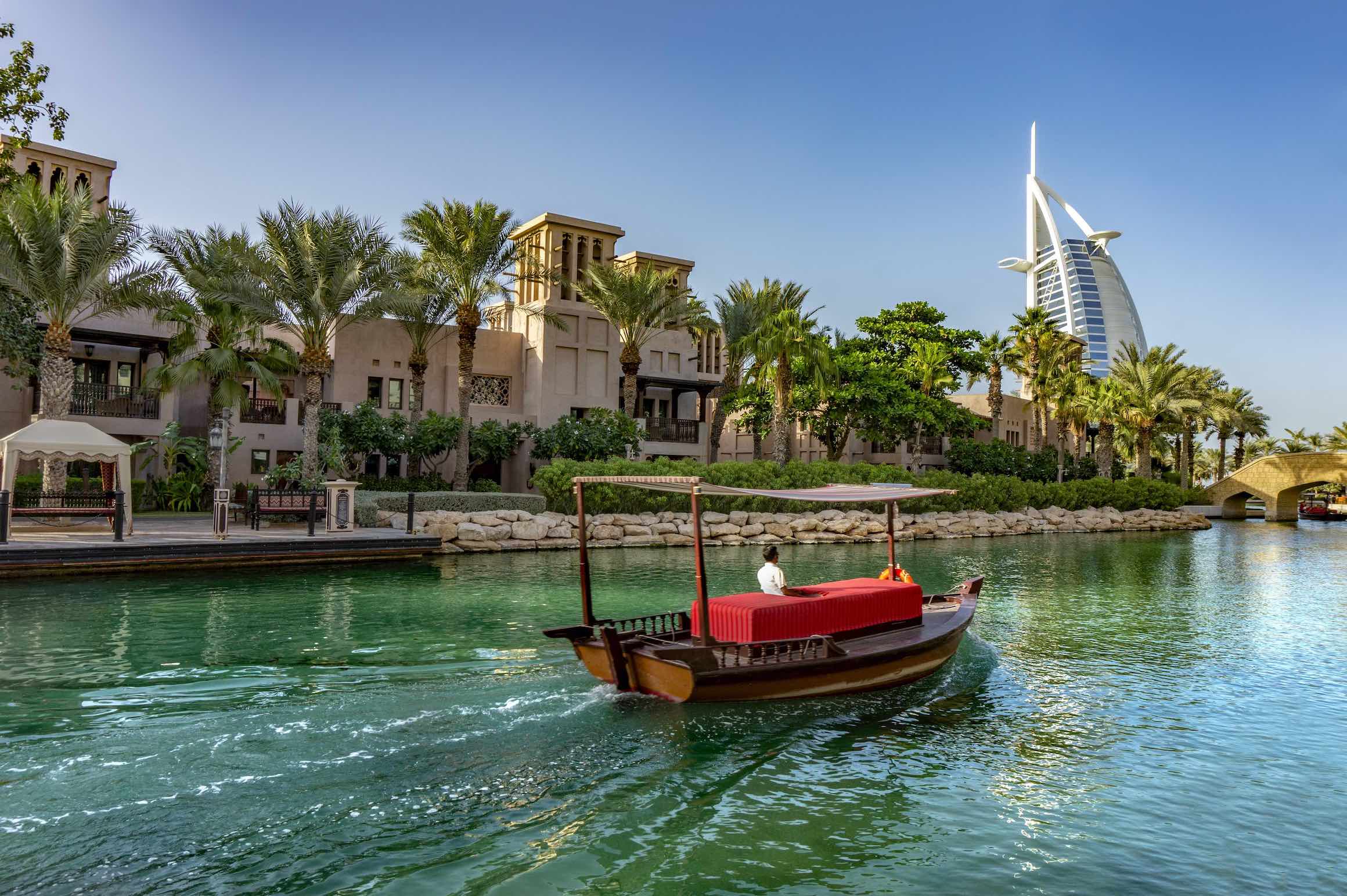 At 133 infections per 100,000, the case rate in the UAE is actually quite high in comparison to the first 3 destinations mentioned above, although still less than the rate in the UK and many other amber list countries. The UAE was put on the red list because of its status as a hub rather than the risk of catching Covid 19 by travelling to the destination itself. Given that 61% of the population have had their first dose of a vaccine and 46% of these people are fully vaccinated combined with the fact that people can travel to the UK via many other destinations now, the government may concede that keeping the UAE on the red list serves no real purpose any longer.
The UAE is a big destination for the UK market and the summer is low season in the country. This means that deals are even cheaper than the usually very cheap summer rates. Allowing brits to have a holiday in Dubai many not however be the principal incentive for the government to move the UAE from red to amber. A more significant motivator will be allowing gulf Arabs and their supercars to travel to the UK and spend their wealth here to prop up our economy.
How to book a red list holiday without any risks
There is if course no point in saving money on a holiday to a red list destination if it remains red. Thankfully, the travel industry is aware of the apprehension that currently overshadows the market and airlines, hotels and other product suppliers are offering deals that allow cancellation without penalty until as little as 48 hours before departure.
I would of course love for you to book your holiday to Dubai, Turkey or the Dominican Republic with me, however, should you choose to book elsewhere then make sure you pay attention to the following advice:
Self-booking: If you are booking your flights and hotels directly with airlines or hotels on line, make sure you select the rate that allows cancellation without penalty with each individual supplier. Don't make the mistake of booking a refundable flight and a non-refundable hotel!
Reputable providers: There are many websites selling flights and hotels online. These sites are brokers and buying through them means your contract is with the website operator and not the airline or hotel. You may see a very attractive rate through SkyScanner, Kayak or Trivago but you must remember that it is not these sites selling you the product. Some of the more obscure brands you will find on these price comparison sites have developed a reputation for not refunding their customers even when they have received refunds from their suppliers. Some of the brands operating on the aggregator sites are based abroad, so you won't have the protections offered by UK consumer law or recourse to the small claim courts when things go wrong.
Deadlines: Pay attention to the dates. The hotel may require you to cancel 24 hours prior to arrival but the airline may require you to cancel 72 hours prior to departure. You should aim to cancel everything by the earliest date. Make a diary note, set an alert on your smartphone or add an action to your tasks software to make sure you do not miss the deadline.
As a personal travel advisor, I take care of all of the above for my customers and can generally obtain the same (or better) prices as those available online.
Would you book a holiday to a red list destination? Share your thoughts.