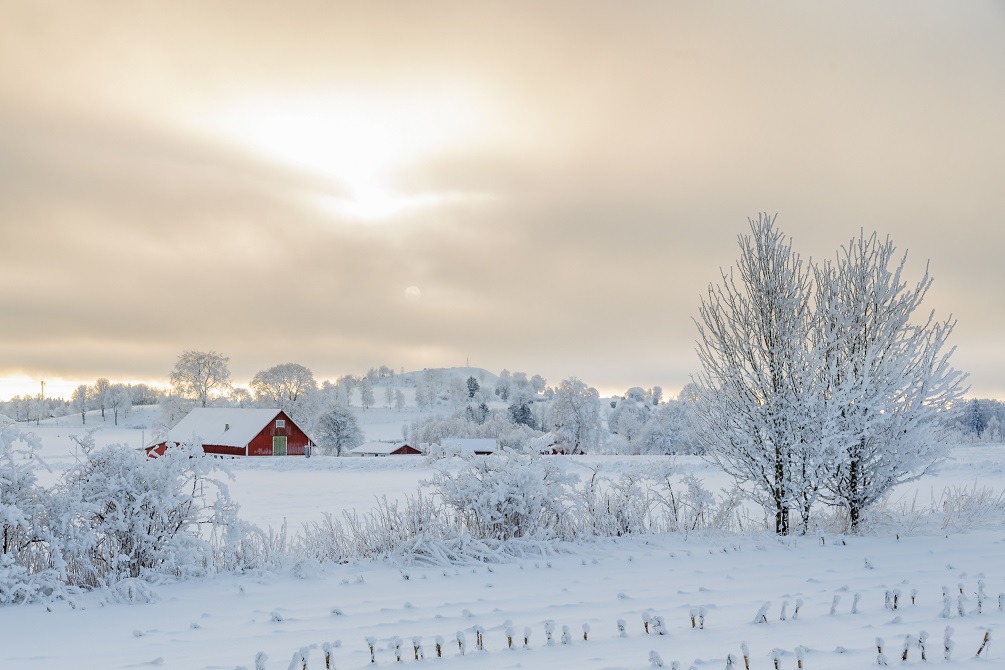 Because of its proximity to the Gulf Stream and northerly geographic location, Sweden enjoys a temperate climate.
There are major temperature extremes between summer and winter, which last from June to August and November to February, respectively.
Summers are characterized by sunny and hot weather, while winters are cold, gearing towards harsh in the far north.
Since Sweden lies at the northernmost point of the European landmass, summers are not harsh and humidity levels are moderate. Average temperatures are often above 20 °C (68 °F).
Summer is the best time to visit Sweden. It's the ideal season to explore the charming cities of Stockholm and Gothenburg and the stunning beaches. 
Winter temperatures differ across the country. Areas above the Arctic Circle experience intense winters, where temperatures are below -30 °C (-22 °F).
Snowfall is heavy on elevated areas for about eight months in a year. Summers in the far north are short and unpredictable. 
Winters in the southern and central areas are milder, varying from year to year compared to the north. It doesn't snow regularly, and the season is much shorter.
The average temperature in January ranges from −5 to 0 °C (23 to 32 °F).
Summer temperatures in the south and central regions of Sweden are comparable to those in southern England.
In the northeast, winters are intense, while summers are pleasantly warm.
Although winters are associated with frigged weather, it's the best time to revel in the northern lights. The northern towns of Abisko or Kiruna are ideal for viewing this natural phenomenon.
Spring and autumn are present in Sweden, lasting from March to May and September to October, respectively. The weather can be unpredictable during these times, from warm summery days to cold wintery temperatures.
These seasons are the best time to enjoy Sweden without the crowds. You can bask in the northern lights and the midnight sun.
Sweden experiences full days of sunshine above the Arctic Circle from late May until mid-July. But the capital city, Stockholm, also has a few hours of semidarkness during these months.
In mid-December, you'll find that there's less than 6 hours of daylight in Stockholm, while in the northern areas, there is about 20 hours of darkness and the rest is merely twilight.
Although it rains throughout the year, late summer and autumn are the rainiest seasons. The average rainfall across the country is between 500 and 800 mm (20 and 31 in).