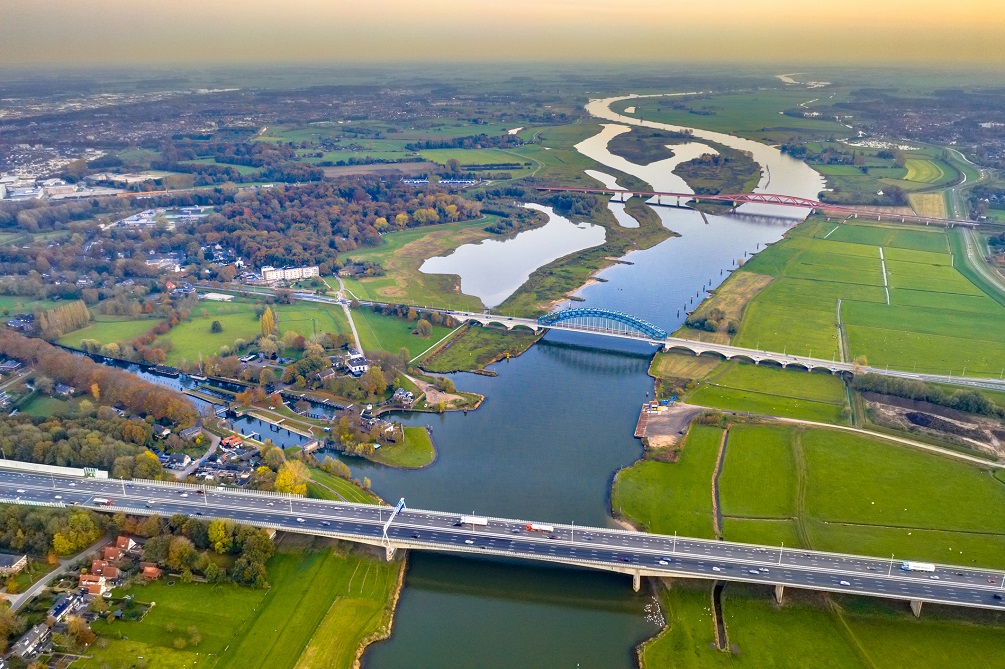 Situated in Western Europe, the Netherlands shares a border with Germany to the east, Belgium to the south, and the North Sea to the north and west.
The Netherlands also has maritime borders with the United Kingdom.
It has municipalities in the Caribbean Sea, including the islands of Bonaire, Sint Eustatius, and Saba. And in the overseas Caribbean, Sint Maarten, Aruba, and Curaçao are sovereign territories of the Netherlands.
The Netherlands is split into 12 provinces. Amsterdam, the capital, is in the province of North Holland in the country's western area.
The country has a flat terrain and is mostly low-lying relative to sea level.
Geographically, there is a lot of variation from one region to the next. From marshes and high moorland to ancient woods, hills, coastal dunes, and mountains, there's something for everyone.
The land is low and flat in the west and north, where the cities of Amsterdam, Rotterdam, and Zandvoort are located. Some areas are less than one meter (3.3 feet) above sea level, but the majority are below it.
Seawalls, coastal dunes, levees, and dikes define these areas.
As you travel east and south, the elevation above sea level rises.
There's a significant rise in the terrain only in the Ardennes Mountains' foothills towards the south. You'll find Limburg here. The province contains the ideal landscape for cycling and hiking.
The Veluwe, the country's largest nature reserve, is in the Ardennes Mountains' foothills as well. It's known for its stunning woodland landscapes, heath, and lakes.
Deer and boar can be seen while walking or cycling through the Hoge Veluwe National Park. A safari is a great way to get up close and personal with the animals.
Three of Europe's major rivers flow through the Netherlands, namely the Rhine, the Maas (or the Meuse), and the Scheldt. The country's landscape is also sprinkled with several lakes and canals.