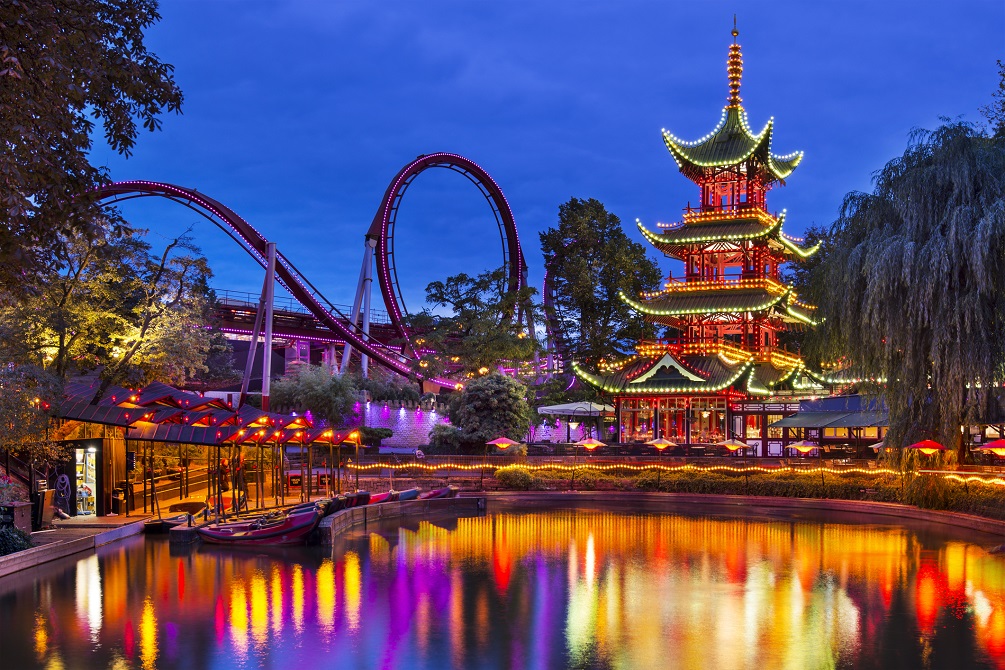 Denmark is like a fairy tale, with a rich literary heritage and resplendent castles. A sense of aesthetic underscores everything in Denmark, right from the architecture to the restaurants and cafes. 
The country always figures on the list of happiest and the best quality of life countries in the world. Everything in Denmark is marked by "hygge", a kind of social happiness indicator encompassing contentment, snugness, and camaraderie. 
The spirit of equality is all-permeating in Denmark and most of the country is affluent with a higher number of wealthy people, and very few people can be categorized as "poor."
Denmark may not have the in-your-face natural beauty of its bordering countries, but the vistas are surreal and sometimes bathed in Nordic light. While the form and function remain simple, beauty is the thread that runs through cuisine, art, architecture, fashion, and interiors. 
Admire the charm of Denmark on a sandy beach, on the banks of a lake, strolling through an ancient castle, on a bike lane, or a dim-lit cafe. 
There is a lot to see and do in Denmark. Rabjerg Mile is among the best migrating dunes in Denmark and among the best places to go to in Denmark in cold weather. Gilleleje is a prominent sportfishing town revered by the area visitors. Experience the cool breeze in the port area. Elsinore, is a port city located in eastern Denmark and has a community that is steeped in history.
Drop into the Maritime Museum, which houses many collections related to the Danish industry.  
Stroll through the Tivoli Gardens, a world-renowned amusement park and enchanting garden located in Copenhagen.
Don't forget to catch a glimpse of the iconic "Little Mermaid" statuette, which is a popular bronze sculpture created by an eminent sculptor Edvard Eriksen. This imposing sculpture is a significant landmark of Copenhagen.
Another must-visit is the four-hundred-year-old Rosenborg castle, which is adorned with crown jewels.