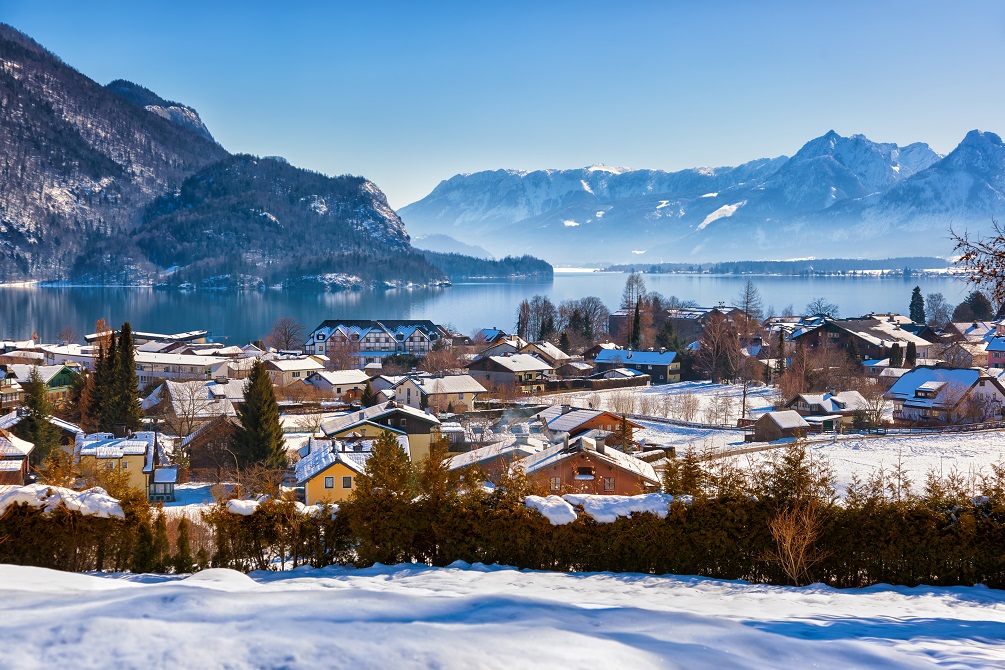 There are mild variations in the climate across Austria, ranging from temperate to alpine. 
In the north and eastern lowlands where the capital, Vienna, resides, winters are colder and summers hotter than the rest of the country. Also, rainfall is moderate during the year.
Summers in the south-eastern regions of Styria and Burgenland are lengthy and hot, with Mediterranean-like weather.
Austria's temperate Atlantic climate is more prevalent in the country's western regions of Vorarlberg and Tyrol. The weather is often much more controlled, with winters mild and summers warm. Precipitation is much higher in this region compared to the rest of the country.
An alpine climate prevails in the mountainous areas where the altitude is much higher, resulting in colder winters. At high altitudes, the weather can change drastically and quickly.
January is the coldest month in Austria before temperatures rise in February. Summers (June to August) can get hot, with temperatures rising to 30 °C (86 °F). July is the hottest month of the season, with a maximum temperature as high as 35 °C (95 °F). Evenings are much cooler than in the daytime.
The driest months are May, September, and the first half of October. The most precipitation occurs in April and November.
The best time to visit Austria is between April and September. You can enjoy a dip in the lakes or attend the Salzburg Festival, the Vienna Festival, or the Rainbow Parade.
Visiting between September and October is prime as well. While winter can be chilly, it's the perfect time to go skiing in the Austrian Alps. If you're not a skier, you can visit the charming Vienna Christmas market.
Hikes are great during spring, as you can delight in the magnificent scarlet and golden hues of the surrounding foliage.