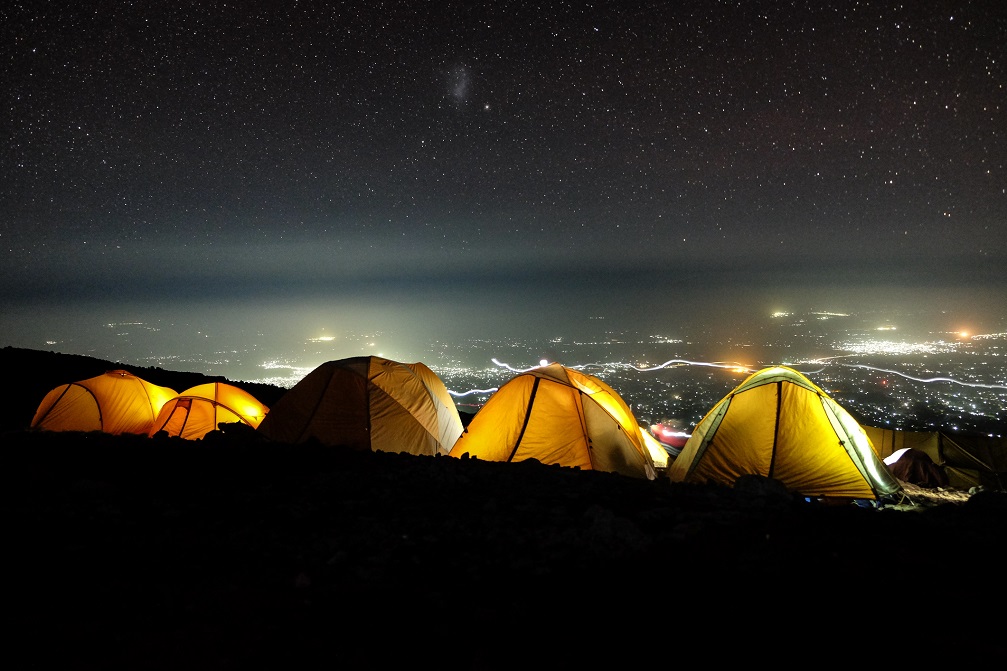 Tanzania is located on Africa's eastern coast, right below the equator. It shares a border with Uganda, Kenya, and Lake Victoria in the north; Mozambique, Malawi, Lake Nyasa, and Zambia in the south and southwest; and Rwanda, Burundi, and Lake Tanganyika in the west.
The Indian Ocean resides on the eastern side of the country and Tanzania's offshore Islands and archipelagos: Zanzibar, Pemba, and Mafia.
Tanzania has three geographical regions: the inland plateau, the highlands, and the coastal plains and islands in the east.
The central plateau lies between the East African Rift System that runs through Tanzania in two parts. Desert plains dominate areas with low rainfall. In the north of the plateau, the land is more fertile, and this is where one would find Tanzania's capital city, Dodoma. The southern region of the plateau is dedicated to the Selous National Park, a UNESCO World Heritage Site. 
Forests and woodlands kept alive by the heavy, regular rains in the region characterize the highlands. The Southern Highlands consist of the Fipa plateau and the Kipengere, Udzungwa, and Livingstone Mountains. The largest city in this area is Mbeya.
The Northern Highlands mostly has a mountainous terrain. They contain Tanzania's most prominent mountains and mountain ranges (Usambara, Pare, Meru, and Kilimanjaro), the world's largest volcanic depression (the Ngorongoro Crater), and an active volcano (Ol doinyo Lengai).
The Zanzibar archipelago is a tropical paradise located 35 kilometers (22 miles) from Tanzania's shore in the Indian Ocean. The island is long and low-lying, with small ridges. A few small rivers dominate the gently undulating highlands and drain west into the neighboring sea or coral country.
Pemba Island lies north of Zanzibar. It is the more fertile of the islands and features a hilly landscape. Mafia Island is located south of Zanzibar at the mouth of the Rufiji River and forms part of a small archipelago.
Tanzania has a generous supply of lakes and inland rivers. The two great lakes of the country are Victoria and Tanganyika, while Nyasa is also noteworthy.
Lake Tanganyika is the world's second deepest lake and houses unique fish species. The lake is part of the western branch of the East African Rift System. The eastern arm (The Great Rift valley) runs from the northeast regions of Africa. It extends through Tanzania to the south, where it splits at Lake Nyasa by the border shared with Mozambique.
Lake Victoria is Africa's largest lake and the world's second-largest freshwater lake. About fifty percent of the lake resides in Tanzania, and the remainder is split between Uganda and Kenya.
Some rivers within the country flow into the Indian Ocean. Except, the Rufiji River, the largest in Tanzania, flows into Lake Victoria.