Africa, being the second-largest continent, is home to 54 beautiful and unique countries. People travel to Africa mainly with the assumption that it is only suitable for a safari adventure.
It is very common for international travelers to schedule a wildlife day trip on the Masai Mara plains or enjoy a wine tasting experience at Cape Town.
But there's more to Africa than the wilds and untamed land. You will be pleasantly surprised that beyond Johannesburg, Cape Town, and Accra in Ghana, there are more natural wonders to see in Africa.
Here are ten of Africa's incredible natural wonders. These places are a must-have in your travel itinerary if you are after a one-of-a-kind experience while basking in the natural beauty of this modern-day Garden of Eden.
The 10 Natural Wonders in Africa
1.   Liuwa Plain National Park, Zambia
This raw and untouched landscape of grassy plains seems to go on forever, and its land is as rich as its history dating back to the 19th century.
Liuwa Plain National Park is located in Western Zambia and is one of the oldest conservation histories in Africa. At first glance, Liuwa will make you think of Tanzania's Serengeti Park.
But the Liuwa Plain National Park is a beauty on its own. This park provides the ideal ambiance for an intimate connection with the wild. It was home to the once majestic Lady Liuwa, a lioness and sole survivor of a poaching attack.
This vast land is host to Africa's second-largest wildebeest migration. The park also secured a spot in New York Times' 52 Top Places to Visit in 2018. You can rest assured this place is worth a visit.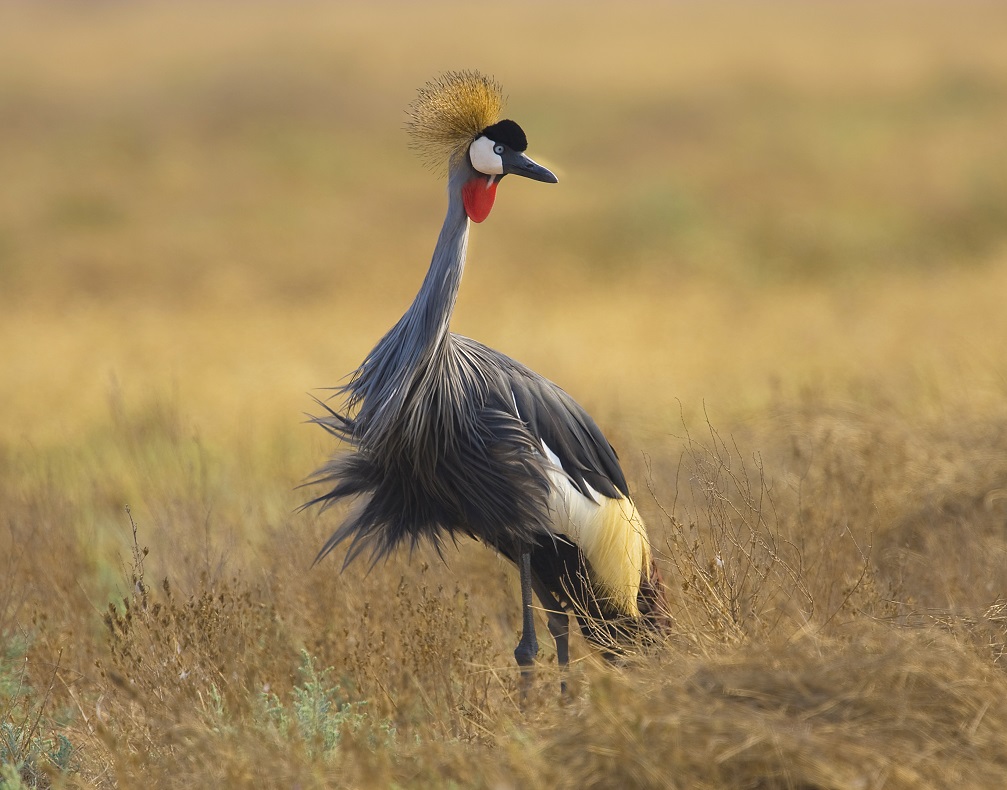 2.   Namaqualand, South Africa
Travel to the northwestern part of South Africa and be mesmerized by land blanketed by thousands of flowers.
After the rainy months of August and September, Namaqualand transforms into floral heaven where the blooms make colorful and fragrant natural art.
The best views of the flower fields are at Goegap Nature Reserve, Richtersveld National Park, or Skilpad Wildflower Reserve.
With Namaqualand being close to the Atlantic Ocean, you can breathe in that salty fresh air from the coastlines as you explore its natural hiking routes and off-roading trails.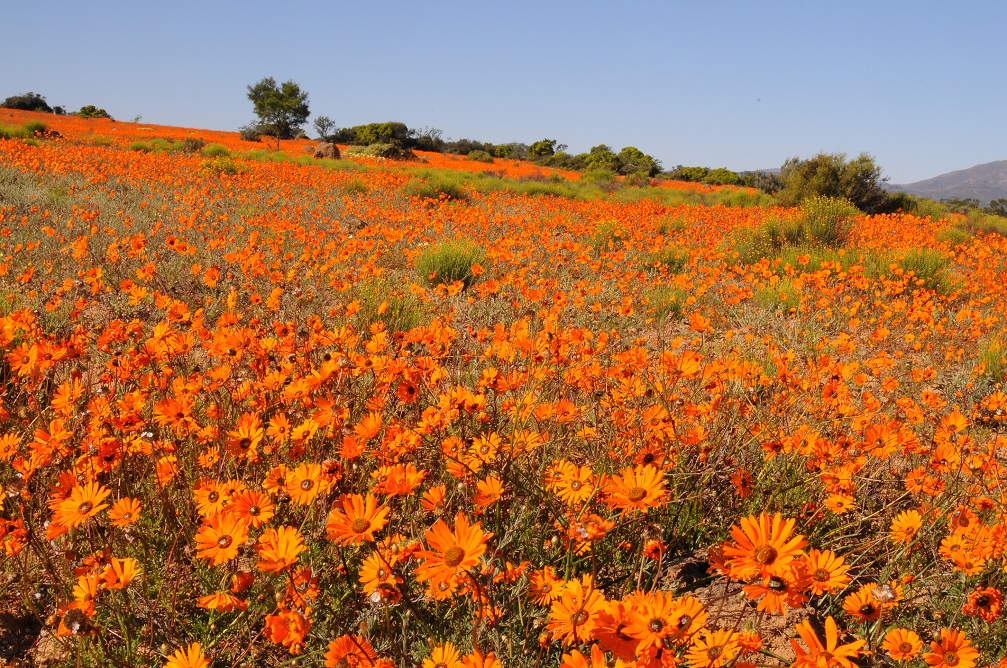 3.       Taghazout, Morocco
Get stoked in one of the best surfing spots in the whole of Africa. In the small and quiet fishing village of Taghazout lie the jewels of surfing – Anchor and Killer Points.
Regardless of your surfing skills, you are most welcome to kill the waves in this small surfing community. If you are not a surfer, you can enjoy the day lounging on the beach.
You can also visit the nearby Paradise Valley, which boasts natural pools and rock formations with the High Atlas Mountains in the backdrop.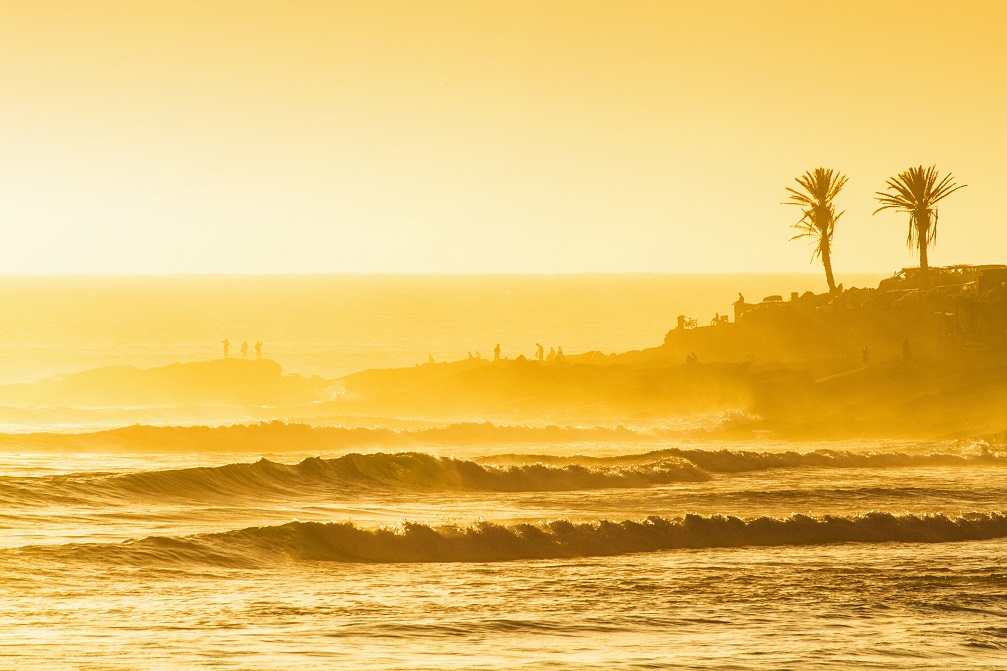 4.       Danakil Depression, Ethiopia
What to do in Africa? Go for the hottest and most uninviting place on earth. This might not be an appealing escapade for your African trip, but the Danakil Depression will not leave you unhappy.
Instead, you will be awarded a setting similar to the movies. Think plenty of drylands with small, bubbling pools of lava and sulfurous mounds. Created by the friction caused by three tectonic plates in the area, its mysterious yet dangerous charm is irrefutable. 
The gray salt pan background might be depressing, but with the stark contrast of luminescent colors, this is a visit for the books. Getting to this natural wonder is quite a challenge, so make sure to book the trip with a local travel company.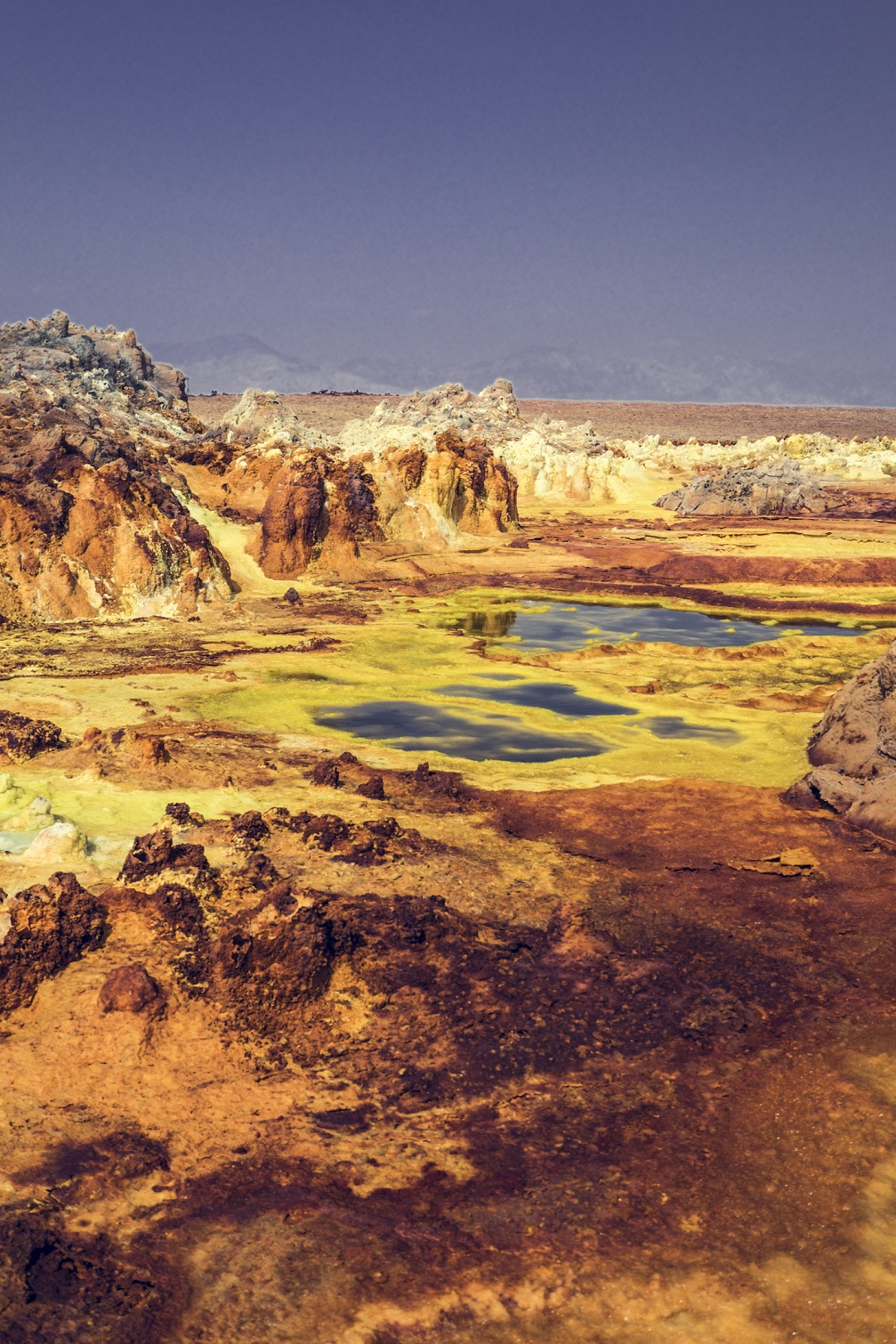 5.   Tsingy Rouge, Madagascar
You will love this next natural wonder if you are a massive fan of the color red. Located just outside Diego Suarez, Tsingy Rouge is an incredible collection of red needled rocks.
Only discovered in the mid-20th century, this piece of art created by Mother Nature is, in fact, the result of massive soil erosion of the Irodo River.
This is an interesting place to include in your African travel itinerary because all other Tsingys are gray. A distinctive red-toned one is rare and deserves a visit.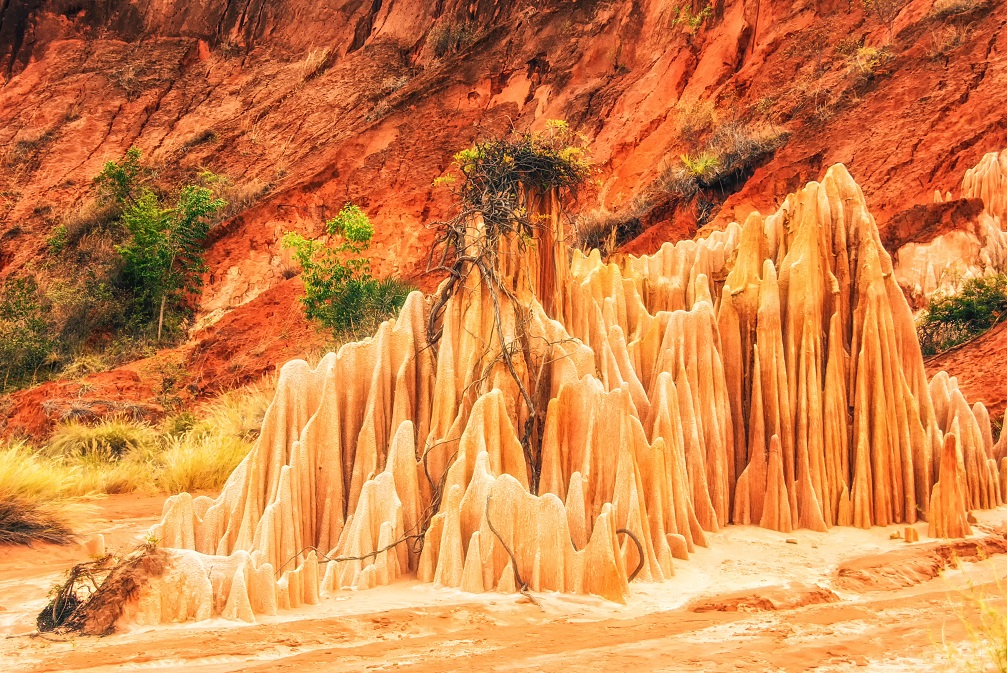 6.   Ngorongoro Crater, Tanzania
Hailed as the world's largest, intact and inactive volcanic caldera, the Ngorongoro Crater was formed when its volcano erupted and inwardly collapsed.
This happened three million years ago, and today, it is a mesmerizing 12-mile vast abyss in the earth's crust with impressive 2,000-foot vertical walls. Photographers will enjoy the play of cinematic lights in the crater's vertical setting.
If you are after Africa's best wildlife, you'll find the most concentrated population in the caldera. As a bonus, when you visit this natural wonder, you can also witness the Great Migration, another spectacular phenomenon that should be included in your Africa bucket list.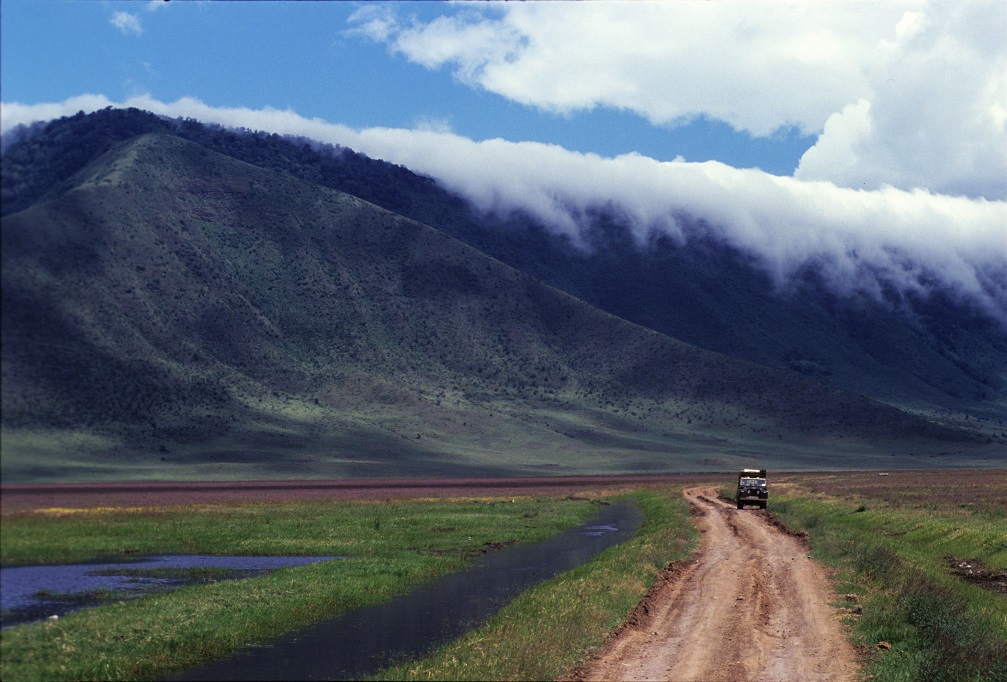 7.       Makgadikgadi Salt Pan, Botswana
Millions of years ago, there was nothing special in Botswana's Lake Makgadikgadi. But as it became a salt pan almost the size of Portugal, it slowly became a nest for romantic travelers who want to enjoy Africa's wildlife in isolation.
Hailed as the largest salt pan in the world, you would experience endless flat areas stretching for 6,200 square miles with creamy dry earth landscapes and blue skies above. There is no wildlife in this dry savanna most of the year, but after the rains, the zebras, flamingos, and wildebeest all come home to graze the rich land.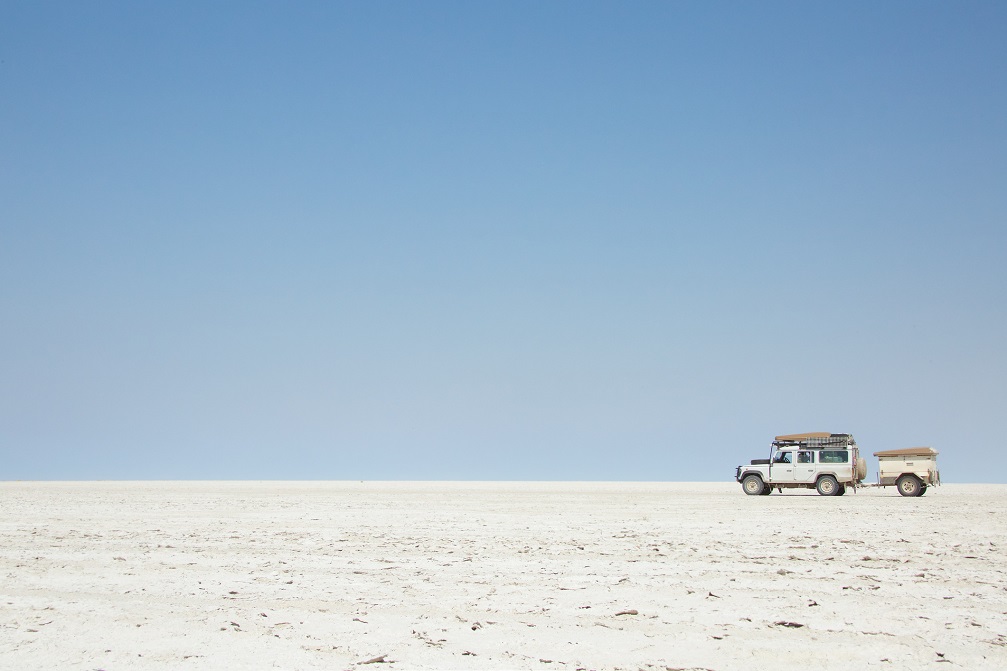 8.   Skeleton Coast National Park, Namibia
Apart from being an attraction itself, the National Park is also responsible for protecting one-third of the country's coastline.
And once you see this coastline, you'll automatically think of pirates, shipwrecks, and hidden treasure. Thanks to its dramatic landscapes of rugged canyons, wind-swept dunes, and breath-taking volcanic rock formations, it is indeed a treasure worth exploring.
The Skeleton Coast was once dubbed by CNN as a "Journey to the End of the Earth," with animal bones scattered on the sand and hyenas searching for their next meal. But this is not a movie set. And that's why you must experience it once in your lifetime. 
9.   Erg Chebbi, Morocco
A travel guide to Africa will always include spending the night in the tented encampment on the dunes of Erg Chebbi.
You won't have a better view of the African sky than in Erg Chebbi, one of Morocco's several large seas of dunes.  This is the perfect way to cap the day of adventure and let the African breeze embrace you.
Campfires in the evening while eating some Couscous, Kefta, Makrout, and Mint Tea will be your African way of calling it a day. In the morning, go for a camel trek and take an ATV ride.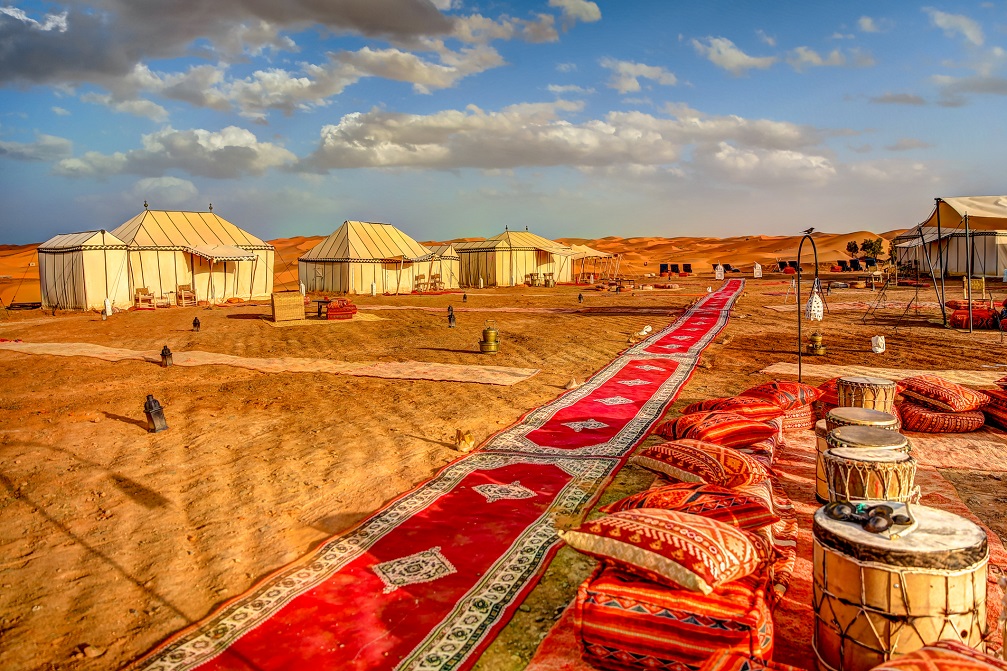 10.   Queen Elizabeth National Park, Uganda
Cat people will surely enjoy watching the wild cats lazing around in this national park. It's not just leopards who find themselves comfortable lying on the branches but lions too.
It is indeed quite a sight to behold seeing the King of the Jungle dangling and trying to cool off during hot days.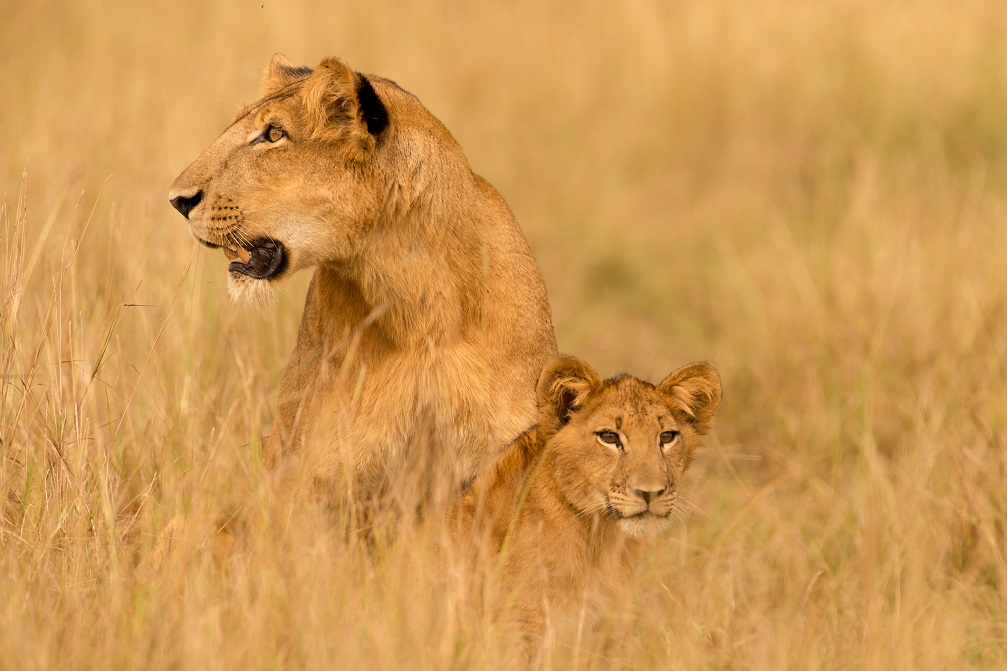 Embark on an African Adventure 
You will never run out of activities to do and places to see in Africa. This destination is the ultimate traveler's dream, where each day promises a new adventure. So pack your bags and set off to the African shores. A lifetime of memories awaits you there.