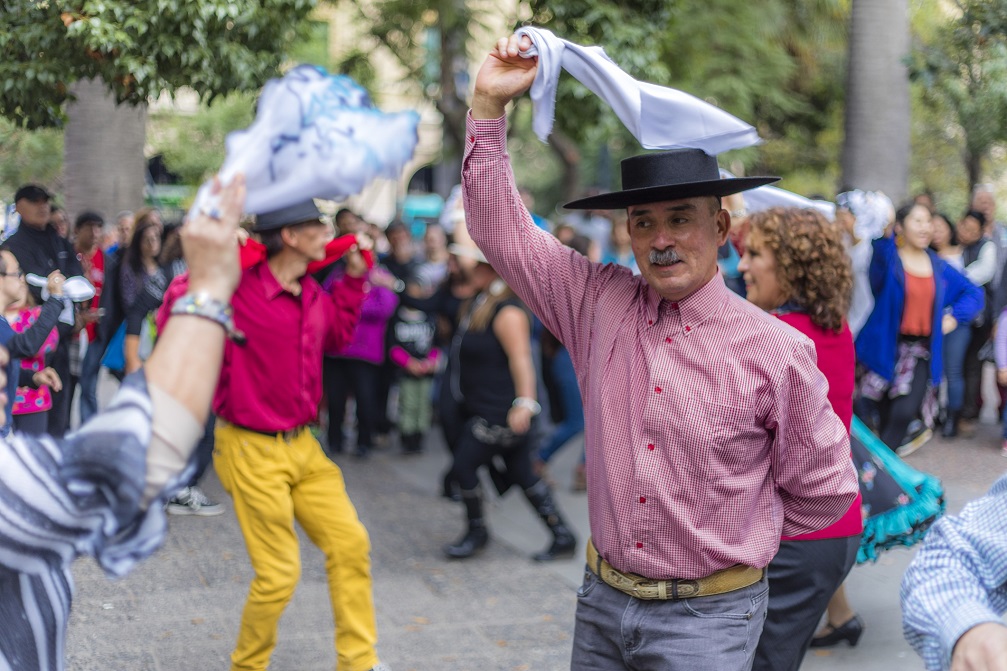 Traditional Chilean dress comprises a chamanto or poncho for men made from silk or wool and a straw hat (chupalla), and a full-skirted floral dress for women. This attire is worn in rural areas, while modern clothing is more common in cities.
Chile's defined seasons and climates make it easy to determine what to bring along during a certain time of year. The golden rule is to dress for comfort when traveling in Chile.
Summer in Central Chile dictates light clothing. Shorts are acceptable, granted you may receive unwanted attention. In the coastal regions, warmer garments are best. And to appear less like a tourist, avoid shorts and tank tops.
Wear layers if you're traveling from one area to another in Chile so you can easily shed clothes as it gets warmer. Opt for light wool fabrics that can contain the heat when it's cold and wick moisture when it's warm.
For a winter trip, bring along a coat, long-sleeved shirt, pants, and a rain jacket.
While it's not essential to dress smartly when visiting restaurants, it will keep you from standing out, especially in Santiago.
Sunscreen, a wide-brimmed hat or a cap, and sunglasses are advised.
Modest attire is necessary when visiting religious and government buildings.