Chile is a vibrant country with a rich cultural influence and a wild appeal to the senses. If you've been planning a holiday here, you might be wondering how to create the best vacation possible, which sights you truly need to see and how to lend some authenticity/individuality to your experience. Well, we have the perfect solution: 
The Sensory Travel Experience
Though many of us travel to make memories, very few of us consider the way we will remember our destination when planning out what to see and do. Memories are inherently tied to our five senses- a simple taste, smell, or sound can transport you back to another moment in time in an instant. To create a more meaningful holiday, we recommend chalking your itinerary full of moments that you'll be able to relive for the rest of your life by utilizing the five senses. We like to call this sensory travel. 
See: 
Likely, when building your itinerary, you're going to plan some time to go sightseeing- so what are the attractions you absolutely need to set your eyes on? 
Atacama Desert 
Besides sweeping desert landscapes of red sand, volcanoes, pink lakes, and massive dunes, the Atacama desert is also home to several famous salt flats. The Atacama is considered to be one of the most ancient deserts across the globe and is also said to have one of the most incredible views of the night sky's constellation networks- amateur astronomers take note!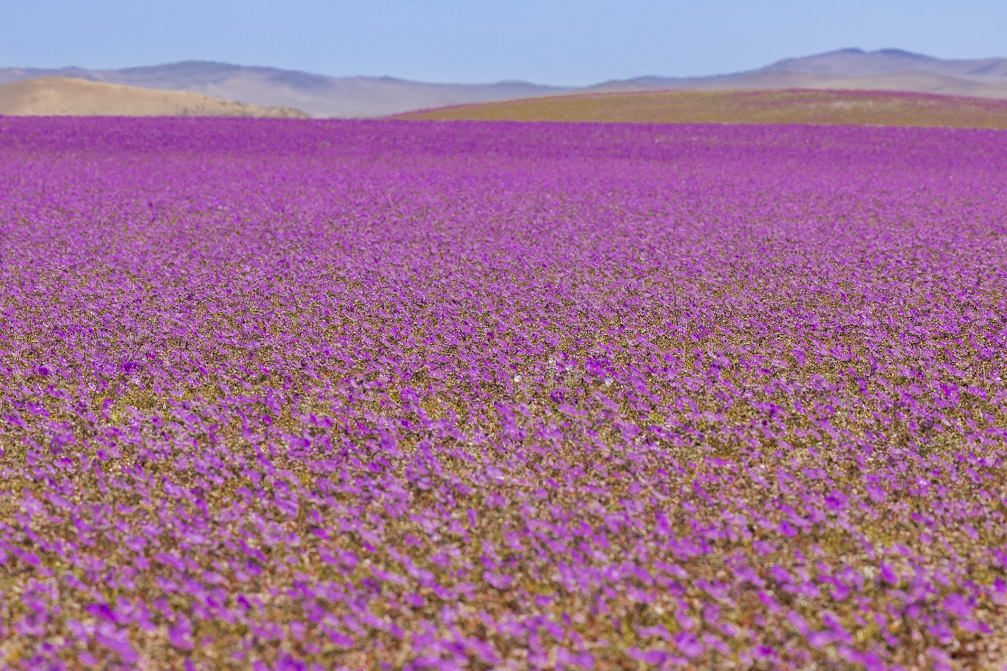 El Tatio Geysers
Nestled into the sides of the Andes Mountains (which deserve a mention of their own) is this collection of 8 powerful geysers. El Tatio is the largest geyser field in the Southern Hemisphere and ranks third when compared to the rest of the world. The excitement of the first time you see a geyser-like this explode will be burned into your memory forever.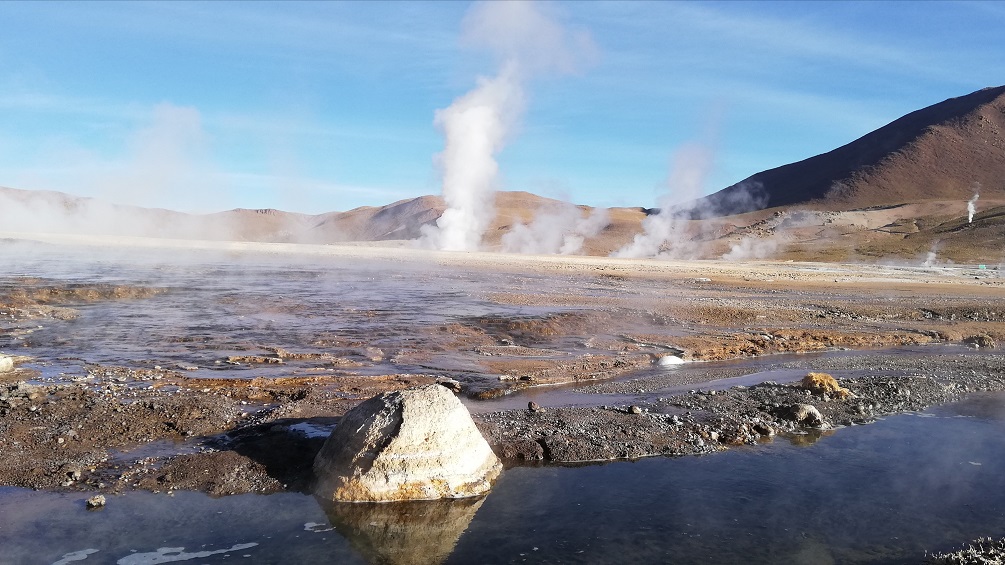 Bonus: Easter Island
This stunning island, also known as Rapa Nui, is over 2000 miles from mainland Chile and is part of the Polynesian island archipelago. So okay, it might not be the easiest to get to direct from Chile, but it definitely deserves its spot on this list. The Moai statues are world-famous, with many insisting they should be considered a part of the seven wonders of the world. If Easter Island isn't on your bucket list yet- go add it right now.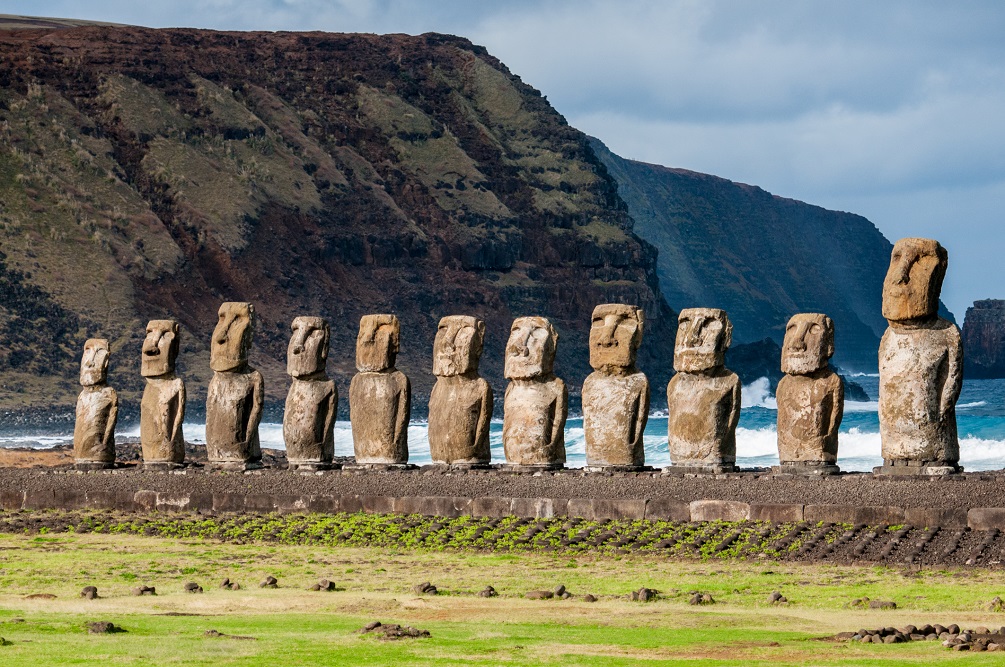 Taste and Smell: 
We guarantee one of the most memorable parts of your holiday will be the sumptuous taste and the aromatic scent of authentic Chilean cuisine. Here are a few tastebud-tingling staples you simply must hunt down during your visit, as well as a few infamous restaurants you don't want to miss. 
Empanadas
This stuffed pastry is a staple in the cuisine of several Latin American countries, but Chile's are in a class all their own. A standout quality of Chilean empanadas is their impressive size- while many of its counterparts are small, snack-size bites, these empanadas are large enough to be the star of your meal. The most popular filling in Chile is Pino (a mixture of ground beef, onions, raisins, eggs, and olives) so be sure to search for one of these from a street food vendor, or at a local restaurant.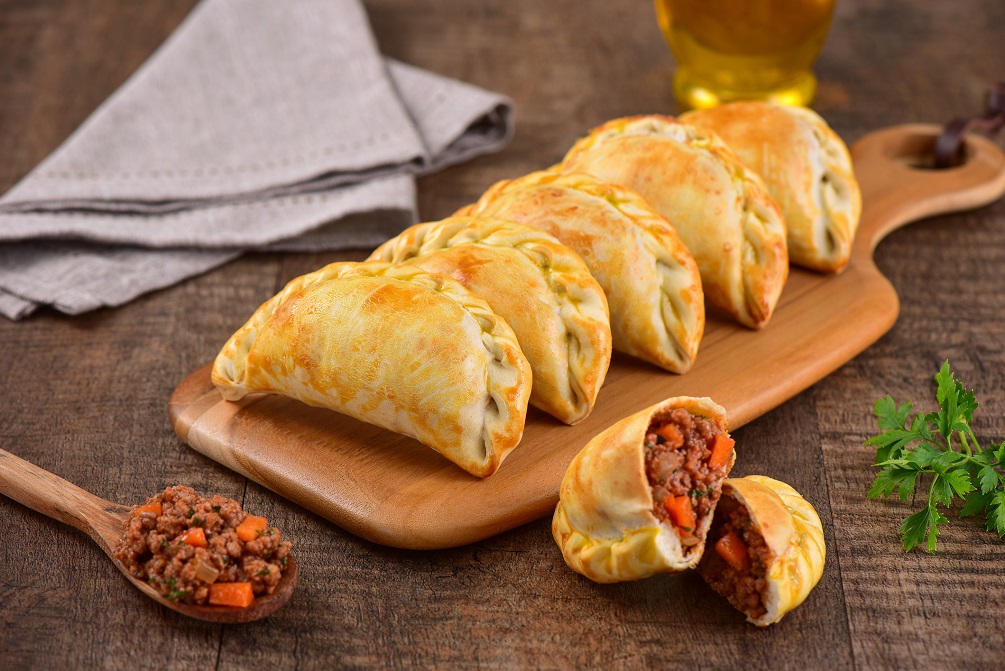 Restaurante 040
This Spanish restaurant with European influence serves up a 10-12 course tasting menu. While the serving method and food quality are parallel with other fine dining restaurants in the area, Restaurante 040 is making fine dining more approachable with a casual atmosphere and street-style tapas courses.  You'll find mostly fresh seafood on this menu, with fan favourites such as giant sea snail, urchins, and massive barnacles known locally as picoroco.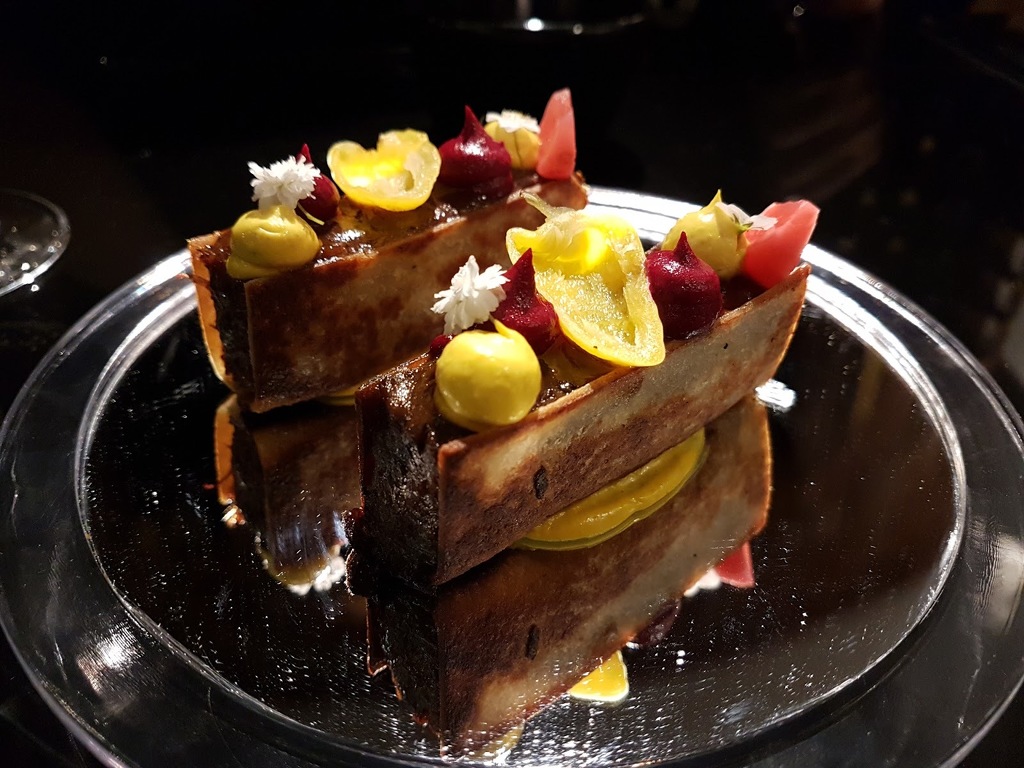 Mote Con Huesillo
This sweet summer drink is the perfect street-food addition to a warm day. Made of yummy ingredients like peaches soaked in nectar syrup, brown sugar, water, and wheat, this local favourite is certainly worth a try.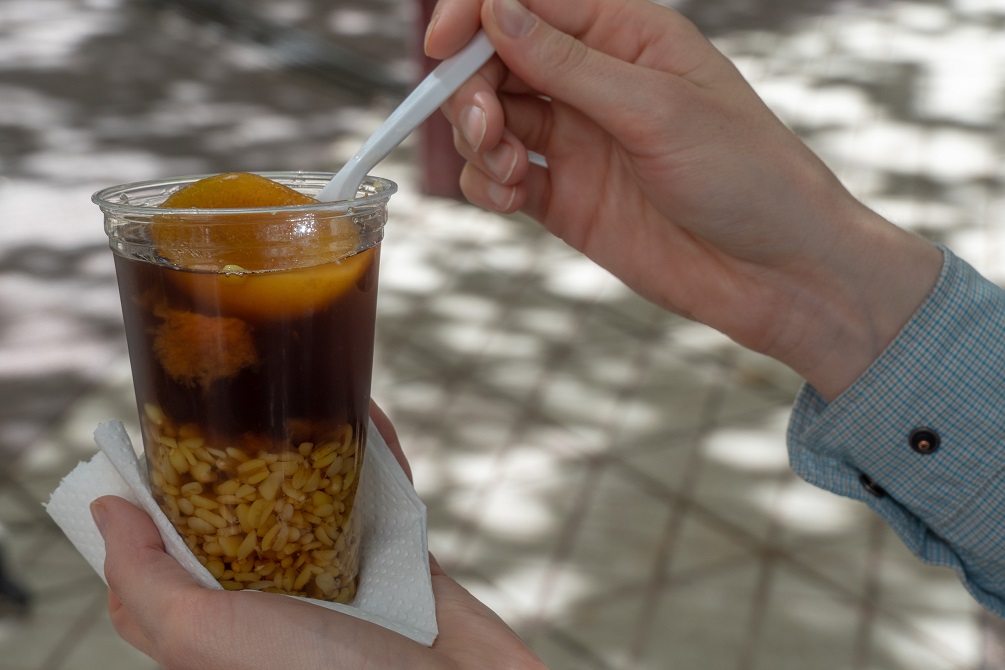 Churrasco Sandwiches
The Churrasco is the street food sandwich of choice for Chilean locals. The sandwich comes stacked high with slices of steak, tomato, avocado, and mayonnaise dressing all served on fluffy local buns. If you'd like to turn this snack into a heavier meal, order it poor man's style, or a lo probre, which means you'll also get some egg-topped french fries.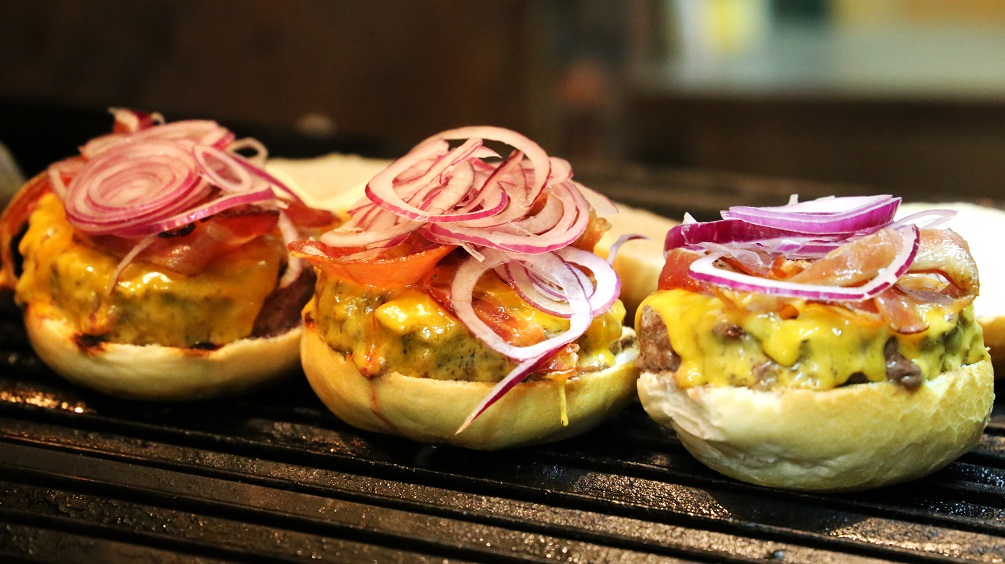 Peumayan Ancestral Food
This restaurant is ready to help you celebrate the traditional dishes of several local indigenous tribes such as the Aymara and Mapuche tribes. If you're looking for authentic Chilean flavours, just know it doesn't get more genuine than this. Menu highlights include seaweed dishes, local nuts from a rare tree variety, alpaca, and horse meat. You'll adore their high-end approach to honouring local delicacies and their trendy alfresco dining space.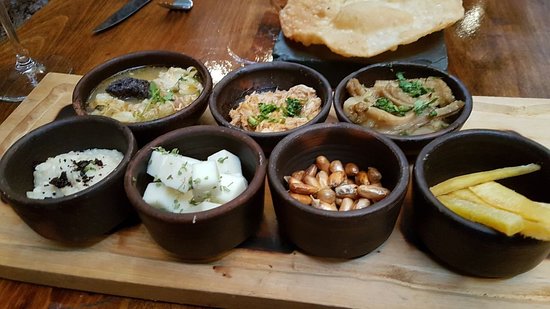 Hear: 
The auditory chorus of Chile will be burned into your memory for years to come- here are some local sounds to add to your sensory travel bucket list. 
The hustle and bustle of Chile's capital: Santiago 
Be sure to listen to the sounds of the city and you peruse the neighbourhoods and big attractions. We recommend finding a snack or beverage on a cafe patio or posting up on a bench just to take in your surroundings for a while. While you're in Santiago, you can also visit Saint Lucia Hill, the Metropolitan Cathedral, the colourful hills of Bellavista (perfect for the artsy millennial traveller), or the Famous San Cristobal Hill. Every street of Santiago will have it's own unique and backtrack and appeal to your senses.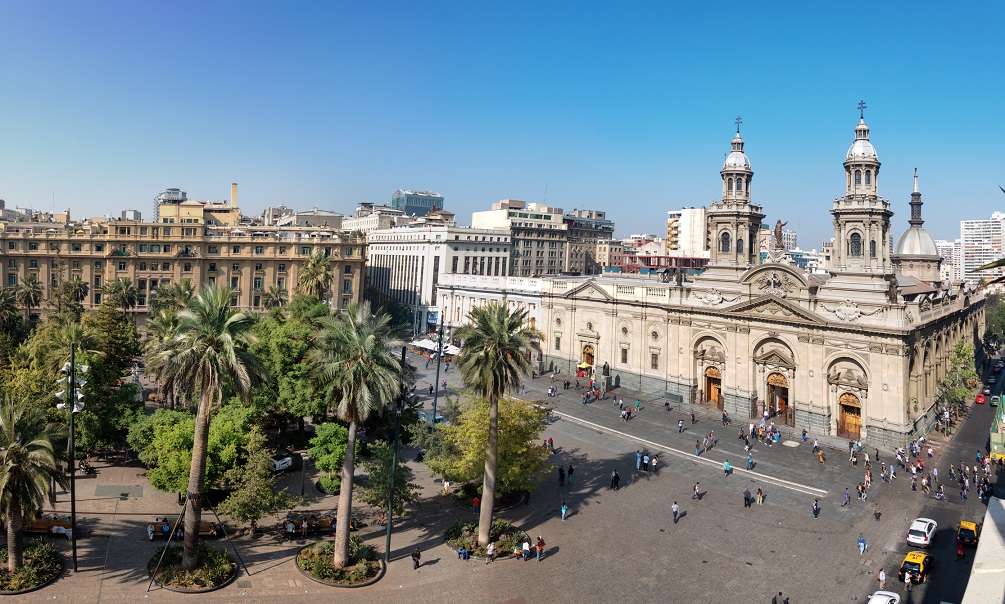 The excellence of local musicians at the Semanas Musicales de Frutillas
For a true taste of Chilean music, we recommend checking out one of their several annual music festivals. Perhaps most worth it, especially for those looking to hear locals perform is the Semanas Musicales de Frutillas. This festival highlights Chilean jazz and classical musicians- each with their own South American flare- ranging from orchestras and bands to pianists and solo artists.  It also takes place on the stunning Llanguihue lake, which is a renowned destination in its own right. 
Touch: 
There are some places in the world that feel too good to be true unless you touch them with your bare hands and Chile is full of them. Here are a couple of beautiful local attractions that you'll need to feel to believe. 
The side of a glacier in the Torres De Paine National Park 
Torres De Paine National Park is a natural work of art; a kaleidoscope of valleys, mountain peaks, lakes, forests and of course, glaciers. These gentle giants are one of those natural phenomena that will take your breath away from a distance, but that need to be climbed, touched and traversed to truly understand their majesty. You can attempt to do this on your own as part of a short thru-hike, or you can choose a guided tour company for exclusive access to some of the bigger, trickier glaciers.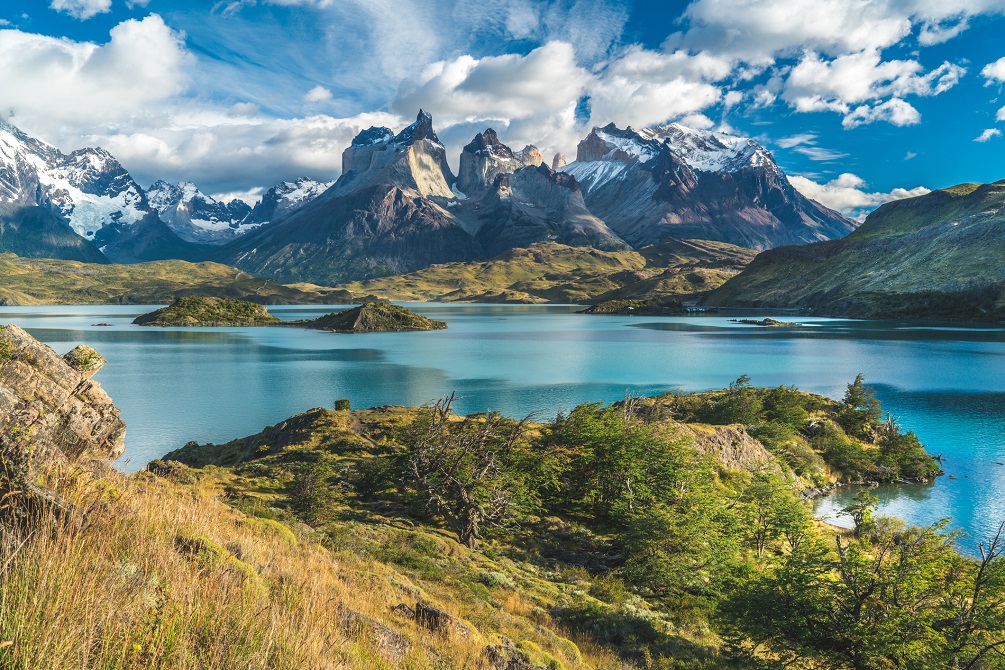 Alpaca wool textiles at the Pueblito Los Dominicos market
Looking to bring home a meaningful souvenir? Pick out the perfect piece to commemorate your travel and stimulate your senses at a local arts and craft market. This rural artisan village is known to be one of the best for purchasing authentic souvenirs that benefits local communities. Be sure to touch your way through the rows of alpaca blankets, wool sweaters, tapestries, and more. Though alpaca wool is one of the most iconic and precious local commodities, also be sure to check out the selections of woven goods, leather, and woodwork.