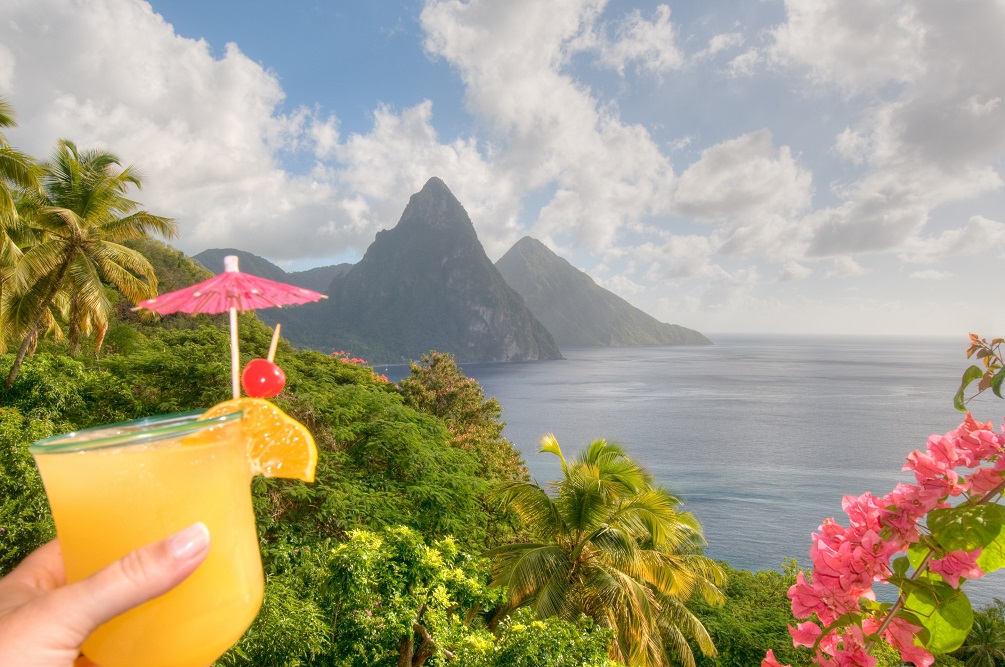 You'll have a culinary adventure like no other in Saint Lucia. Many visitors find the island's cuisine to be an irresistible combination of flavor, variety, and creativity.
Most of the traditional Saint Lucian dishes comprise seafood, peppers, yams, cassava, guavas, chives, and celery. Some meals are infused with nutmeg and cloves, owing to the island's British and French heritage.
The national dish of the island is green bananas and salt fish, which is locally known as green figs and saltfish. It comprises cooked salted cod and unripe bananas that are boiled, then sautéed with vegetables and spices.
Bouyon is a traditional hearty and flavorsome soup you can have at almost any restaurant in Saint Lucia. It's made from various meats such as beef, pork, saltfish, and lamb and combined with vegetables.
Lambi is Saint Lucia's version of conch. The dish is often made Creole style, featuring many spices. This traditional dish is a must-have when visiting Saint Lucia.
Other traditional meals include pepperpot, Black pudding (Boudin), and smoked herring and breadfruit. Some side dishes worth trying include Pemmie, fried plantains, and cassava bread.