Small, luxury hotels, better known as boutique hotels, have been taking over the tourism industry. They represent the series of independently owned alternatives to multi-national conglomerates and hotel chains, and people have fallen in love with them for good reason mass tourism and consumption have had their day. Travellers simply cannot seem to get enough of their personalized service, attention to detail, and efforts to create an ethically and environmentally sustainable relationship between tourists and the host community.  Chances are if you're a huge proponent and frequent guest of boutique hotels, the idea of an all-inclusive resort simply does not appeal to you anymore.
As you may know, the Caribbean has internationally recognized as an easy beach getaway thanks to its large selection of all-inclusive resorts that seem to take over the local hotel market. So can you still take advantage of the turquoise waters, vibrant culture and tropical oasis of the Caribbean? Of course, you can.  
Thankfully, there is a whole collection of Caribbean Island that are perfect for the boutique hotel lover. Some hidden-gem destinations have a direct and deliberate focus on these independently owned hotels, and other, more popular Caribbean destinations might surprise you with the diversity of their accommodation options. Here are some brilliant destinations to add to your Caribbean itinerary.  
St. Lucia  
St. Lucia is one of the best destinations for those hoping to avoid an all-inclusive. On the island, staying in smaller, independent accommodation is the norm- St. Lucia is home to over 200 boutique hotels, compared to just under ten large-scale resorts. The boutique hotel scene is bursting with tropical, plantation-style rooms with a Spanish influence and an emphasis on indoor/outdoor living. Those seeking a private,  oceanfront villa will fall in love with Sugar Beach which is nestled in the valley between mountains on a secret cove.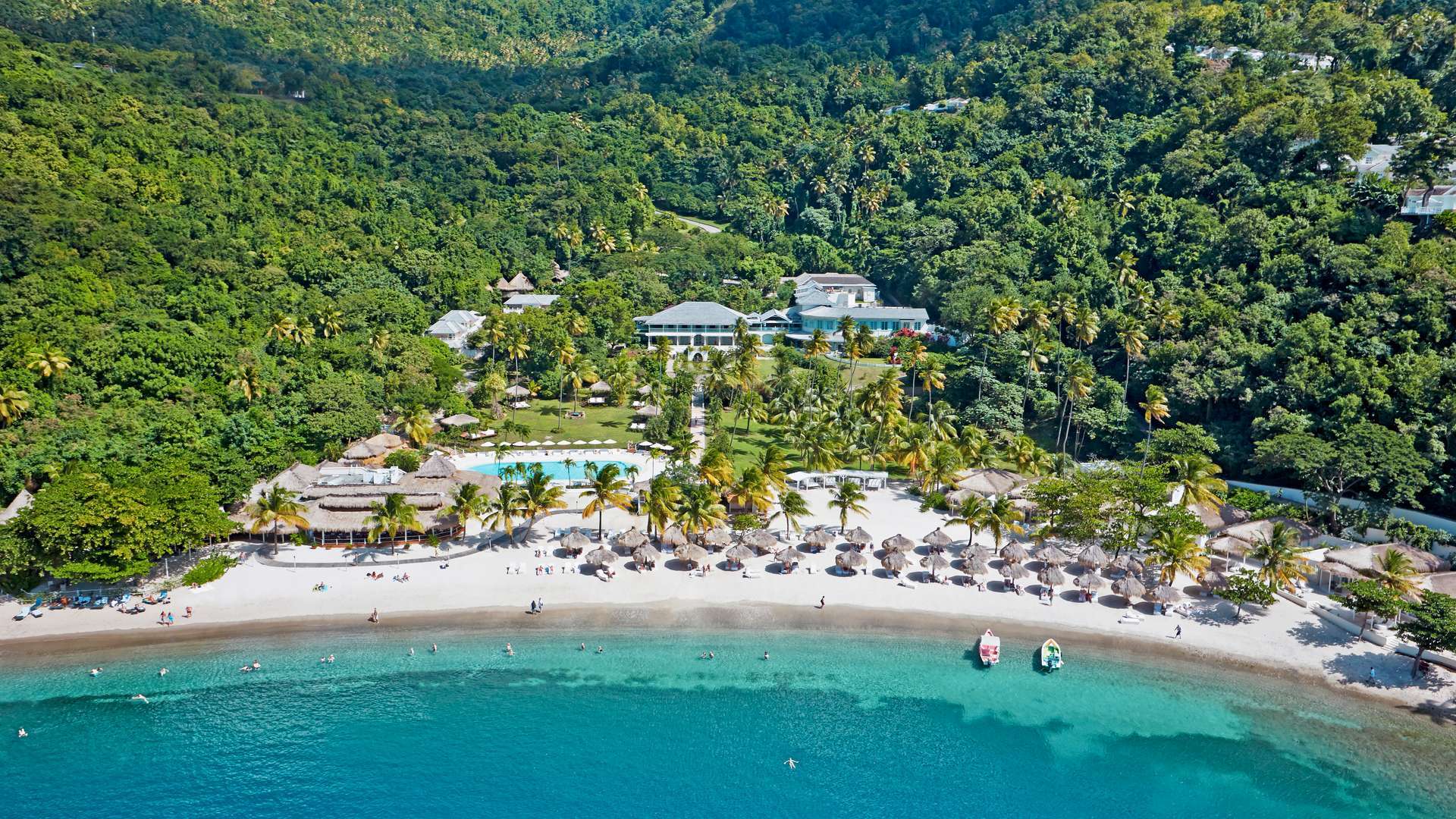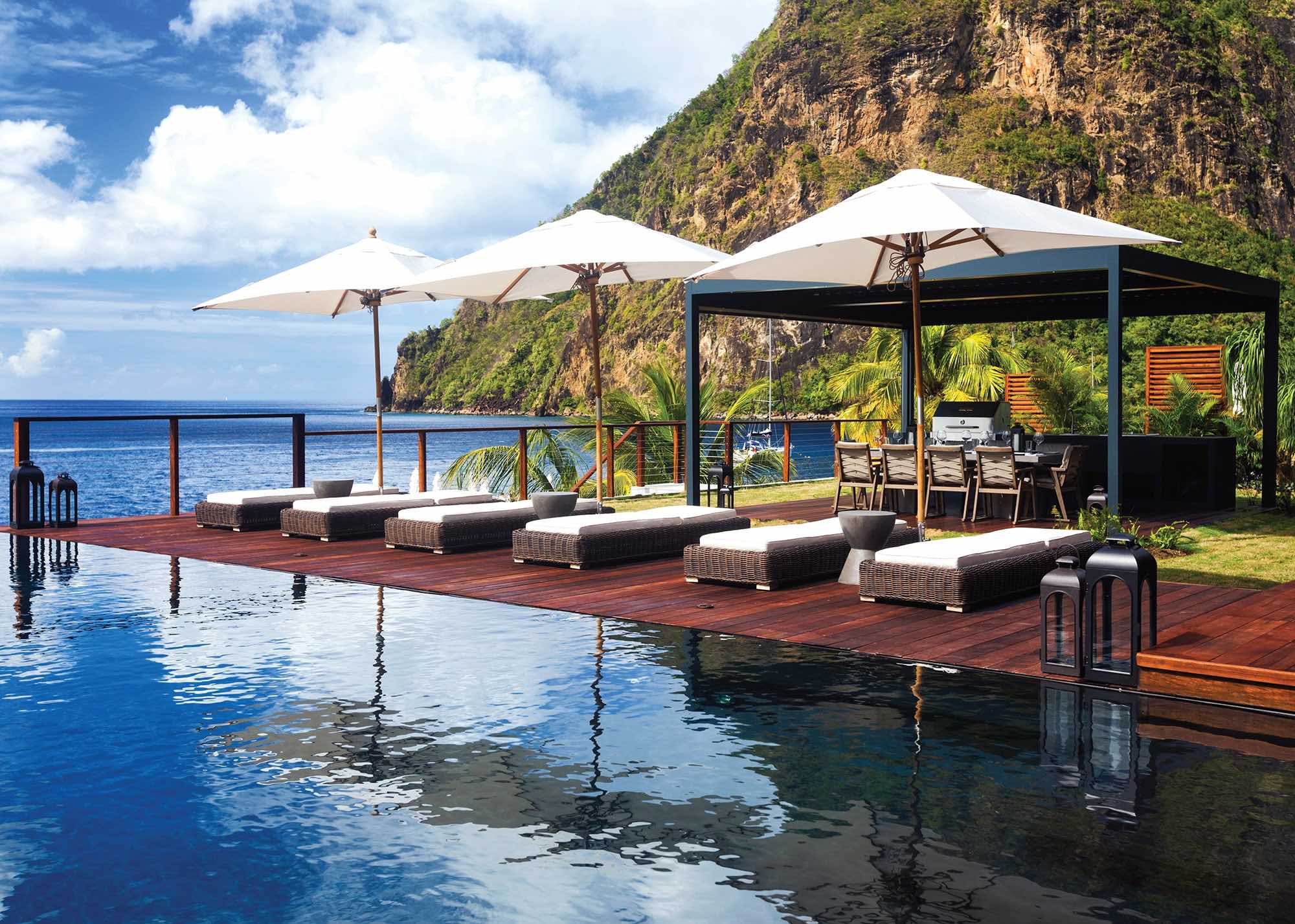 You'll be able to take advantage of lush rainforest, unspoilt beaches and sailing charters galore, all while experiencing the luxury of a five-star resort. If you're ready to switch it up a little, head into the jungle to Hotel Chocolat, a beautiful mountain-top hotel located on a cocoa plantation. You'll be trading in your beach chaise for a high-design, treehouse-style escape and a luxurious infinity pool. Don't worry though, you'll have a full ocean view no matter where you are on the property, so you'll still get that quintessential Caribbean-island feel.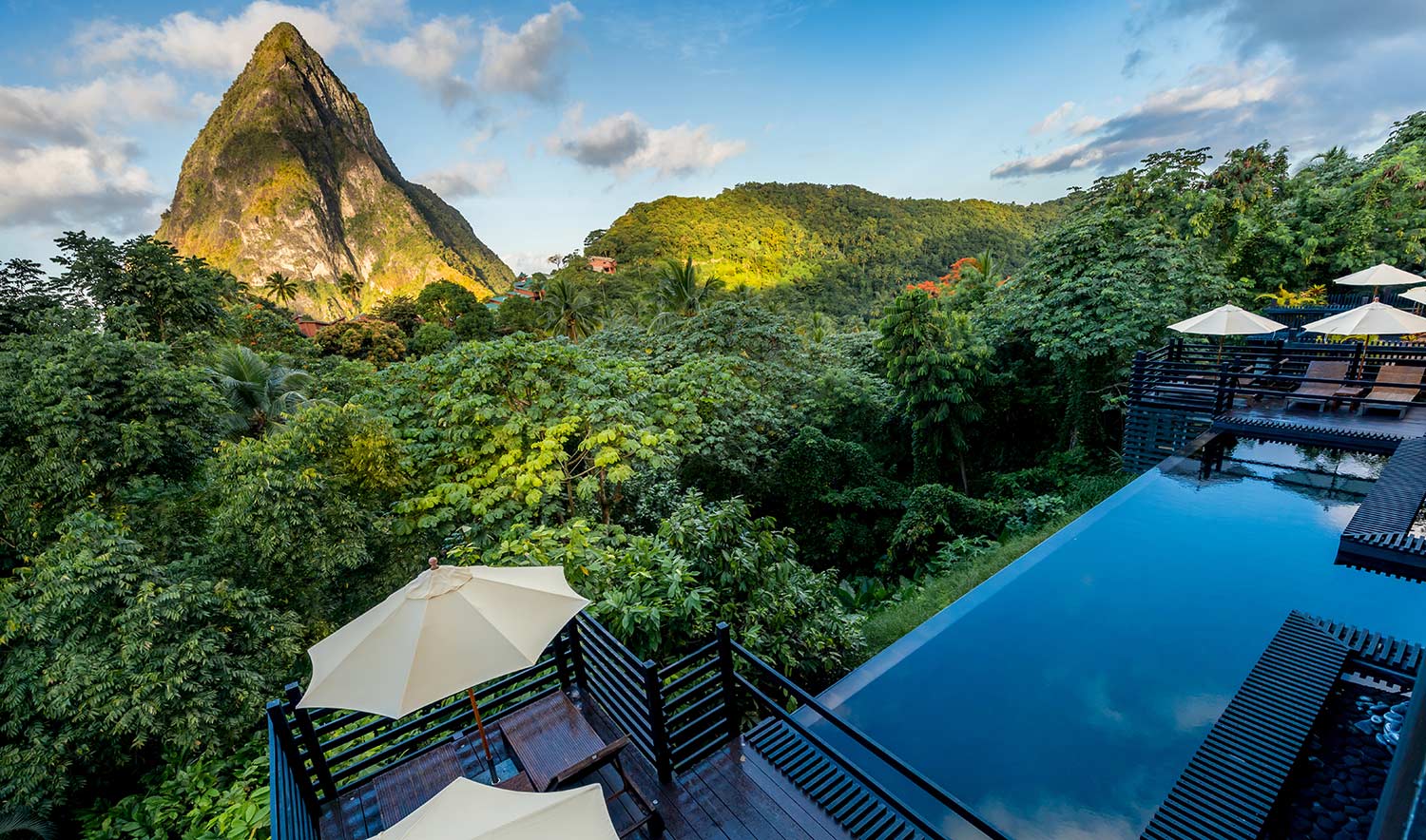 Curacao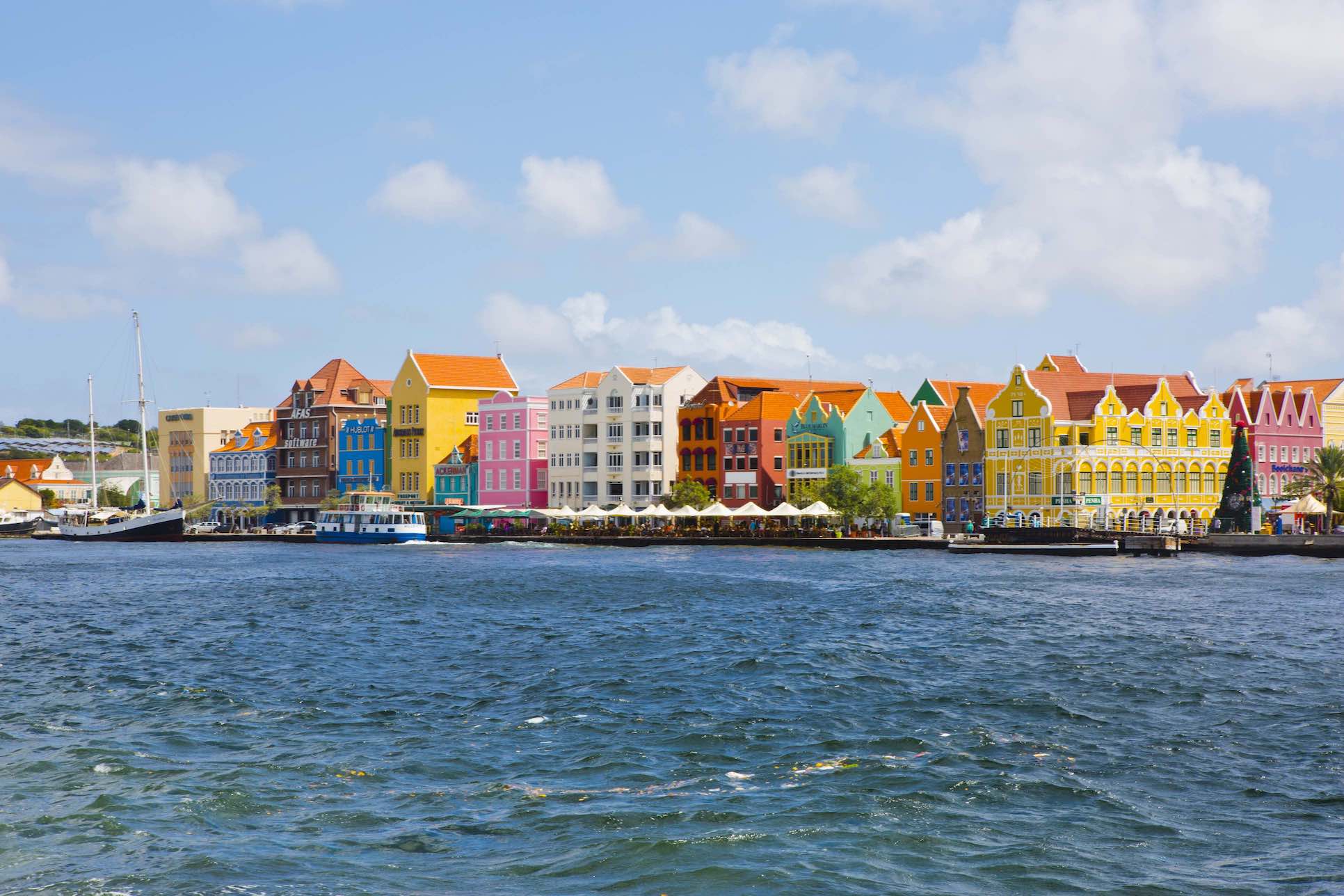 Curacao is the perfect place to seek out boutique accommodation thanks to its laid-back, community vibes and emphasis on local integration.  Those looking to balance luxury with their budget will adore a stay at BIJBLAUW. If you don't have a  clue how to pronounce that,  you're not alone- instead, you can refer to it by its moniker as "Curacao's most colourful hotel". This bohemian boutique hotel is located directly inside a UNESCO world heritage site and made up of three colourful, historical houses. It is best known for its gorgeous oceanfront restaurant and its private beach club, which can't be beaten.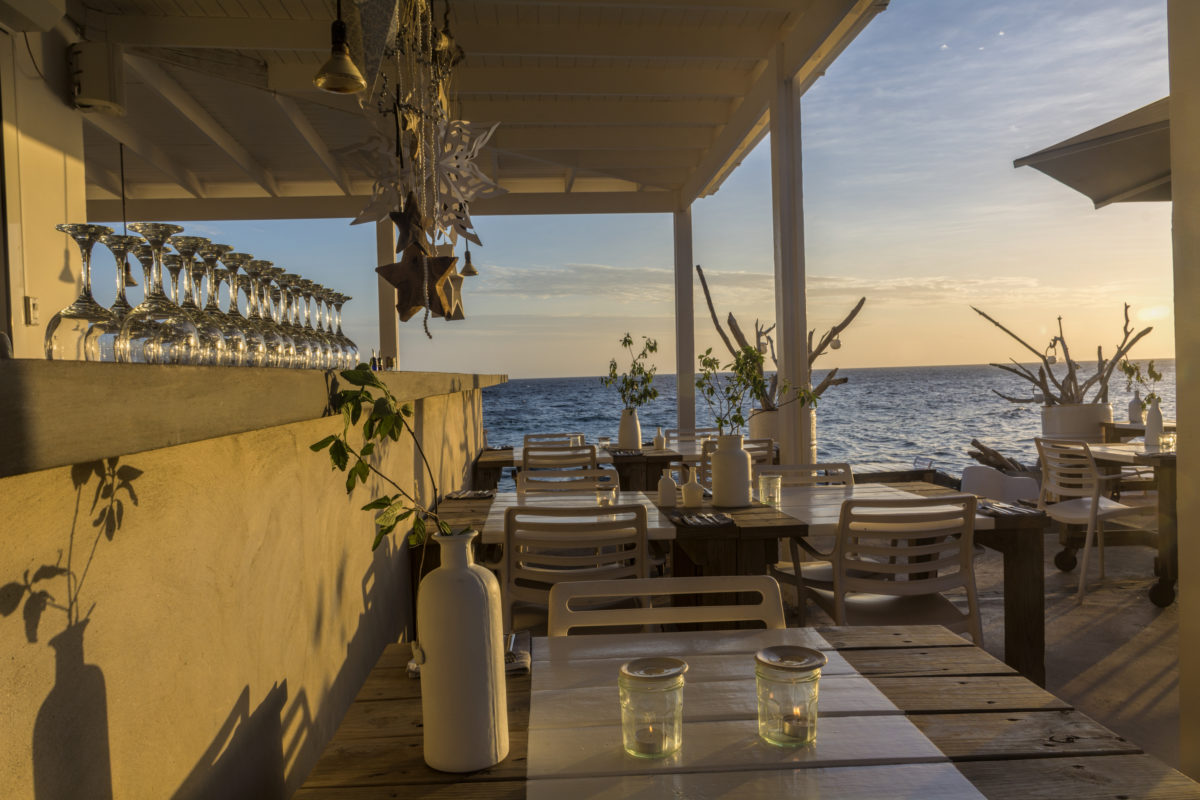 Jamaica
While Jamaica is most popularly frequented by families and honeymooners seeking an all-inclusive getaway, you'd be surprised by the wide array of boutique accommodation available on the island. The  GoldenEye Boutique Hotel in  Oracabessa is a fan-favourite. This historic property used to be the personal residence of Ian Flemming and is said to be the location where he penned all 14 James Bond novels. If this private island and treehouse spa doesn't perfectly match your travel wish list- don't fret! The country boasts many oceanfront,  jungle and city-style boutique hotel options to suit every travel style.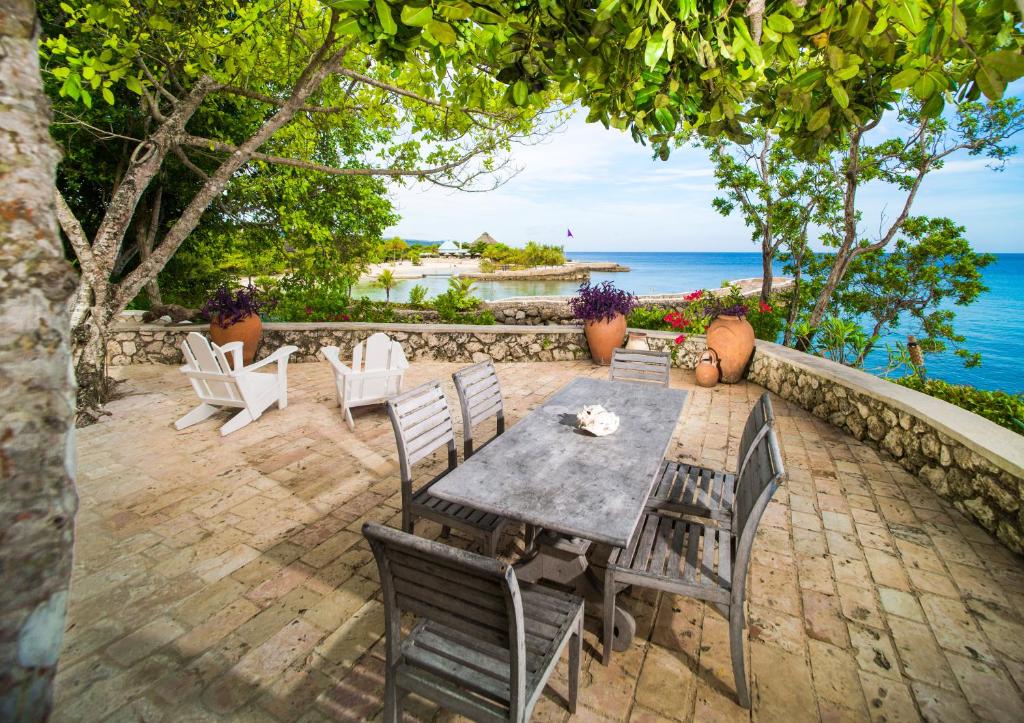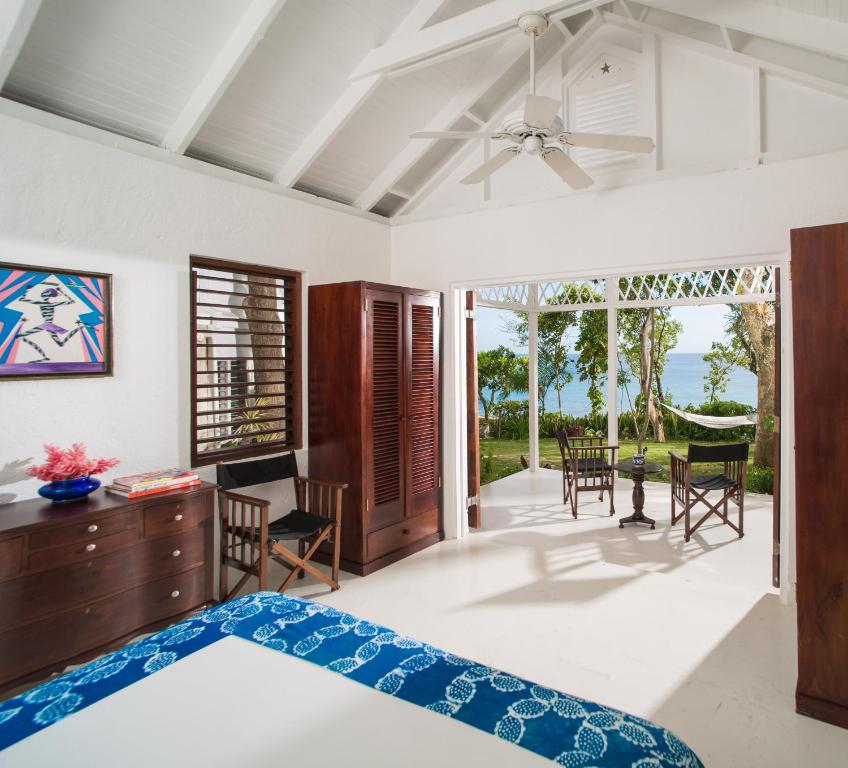 Antigua 
Antigua has just started to gain real traction as the Caribbean tourist option and for good reason- the sandy shores and laid-back atmosphere are perfect for visitors who want to avoid the all-inclusive craze that overrun destinations like the Bahamas,  and the Dominican Republic (all though there are some good hideaways if you know where to look). If you're looking to change it up a bit, why not take a step back from the powdered beaches and stay at The Admiral's Inn, a  unique luxury boutique hotel perched on a private dockyard. You'll be graced with total seclusion, access to the freshest seafood around, and private yacht chartering for more adventurous days- and we're told their al fresco restaurant is a culinary treat worth travelling for.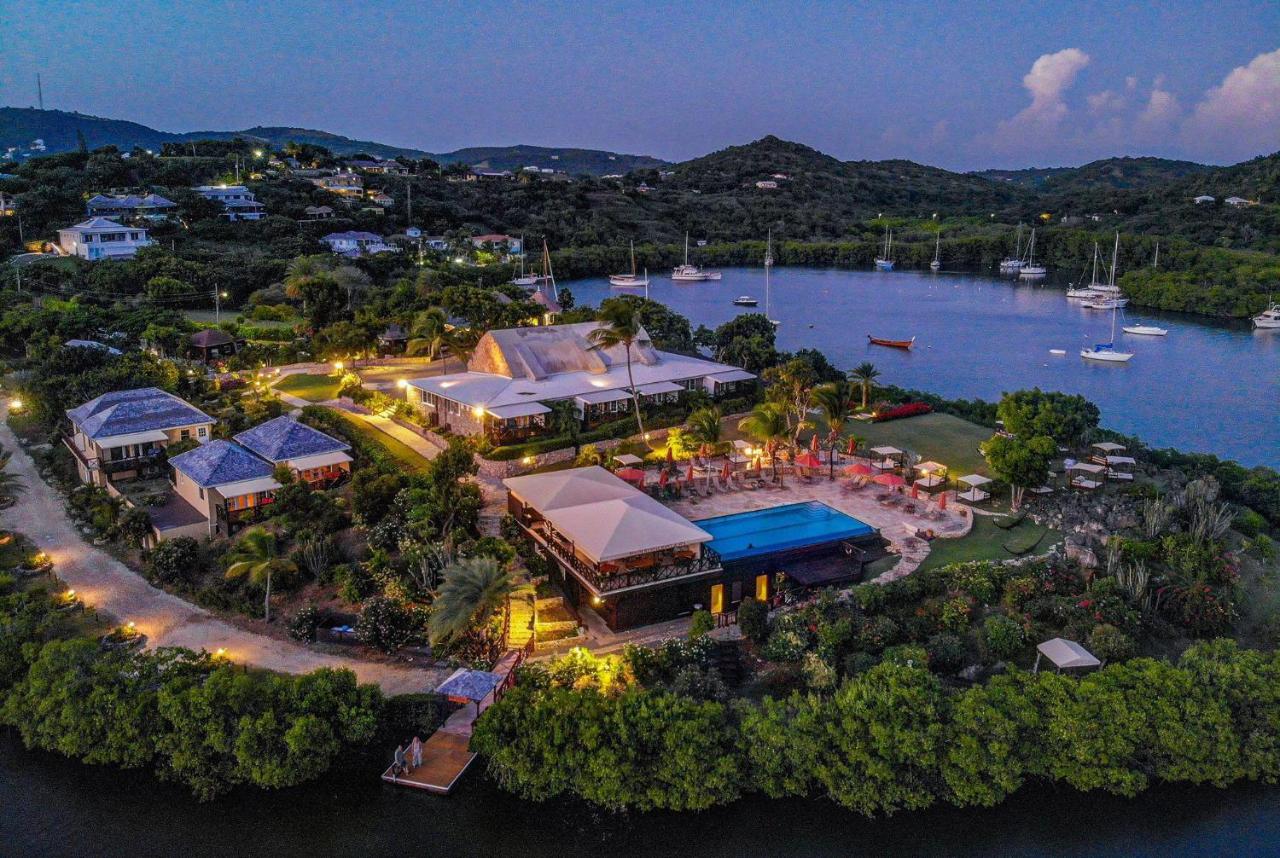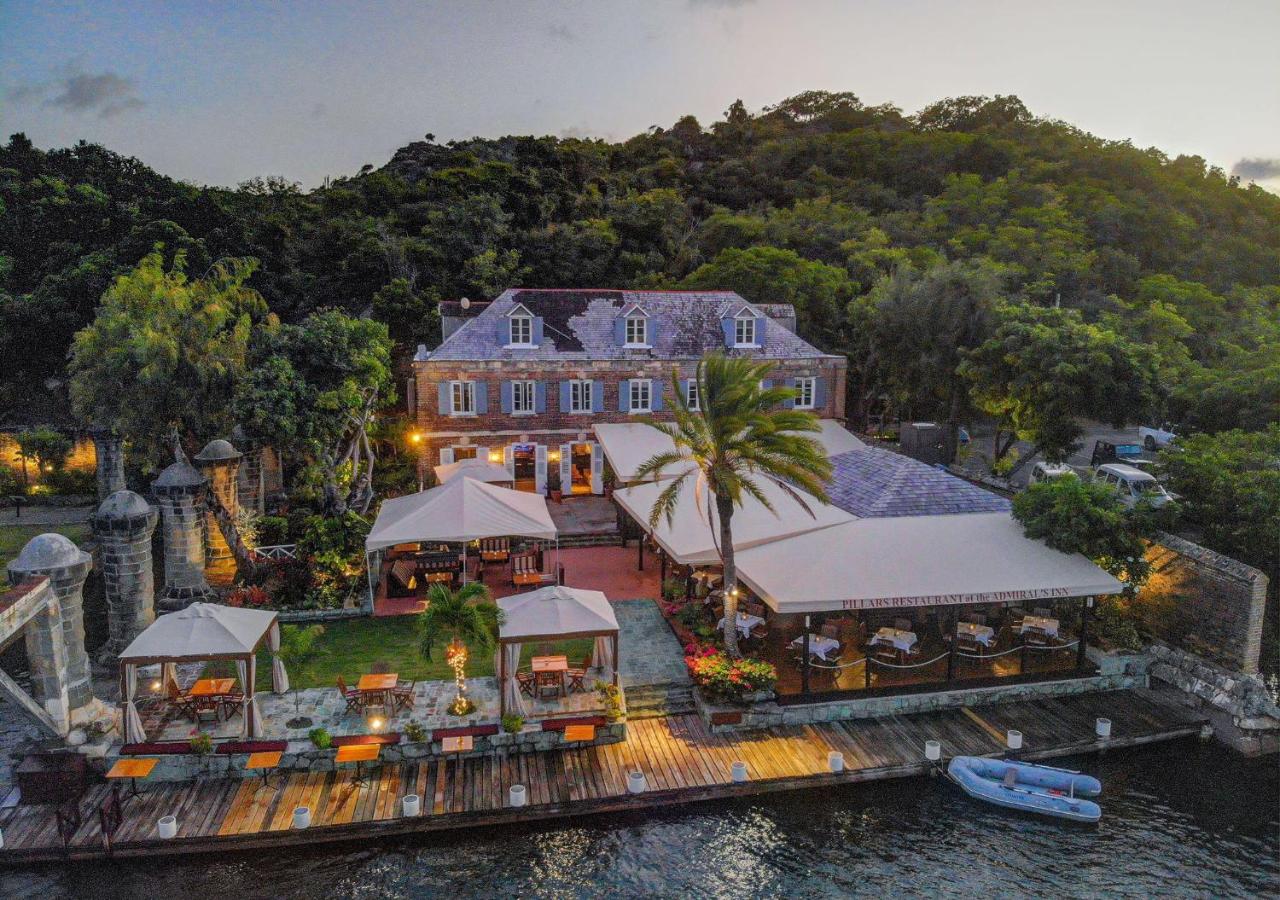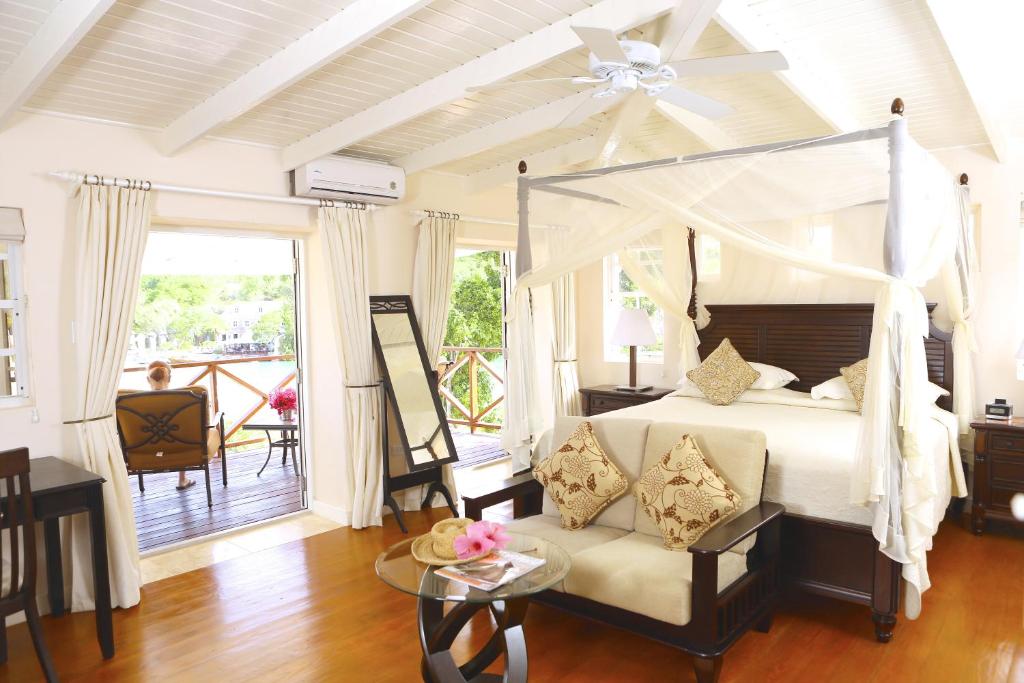 Barbados
Barbados offers travellers a  stunning selection of boutique hotels, largely made up of small seaside resorts that have a  Caribbean colonial flare. The Coral  Reef Club and Atlantis Hotel are amongst visitor favourites, but  Barbados also exhibits some excellence specifically within the eco-resort niche. The ECO Lifestyle Lodge in Tent Bay is particularly popular amongst the digital nomad community, for its high-design comfort mixed with environmental stewardship. It is home to an innovative farm and sea-to-table restaurant,  with a menu chalked-full of local flavour, and a huge selection of guest activities including spearfishing, catamarans, foraging, authentic artisanal workshops and local history tours.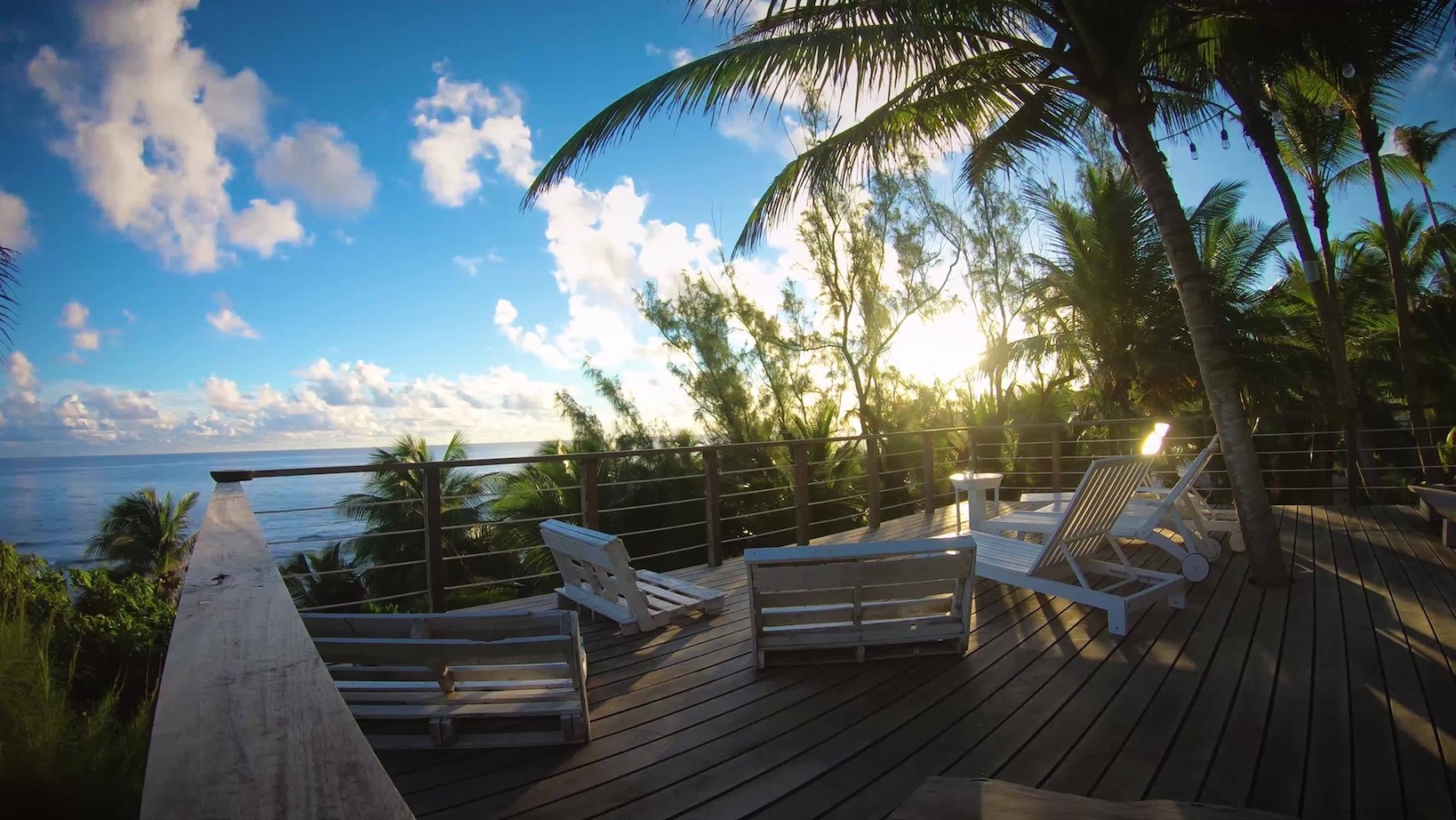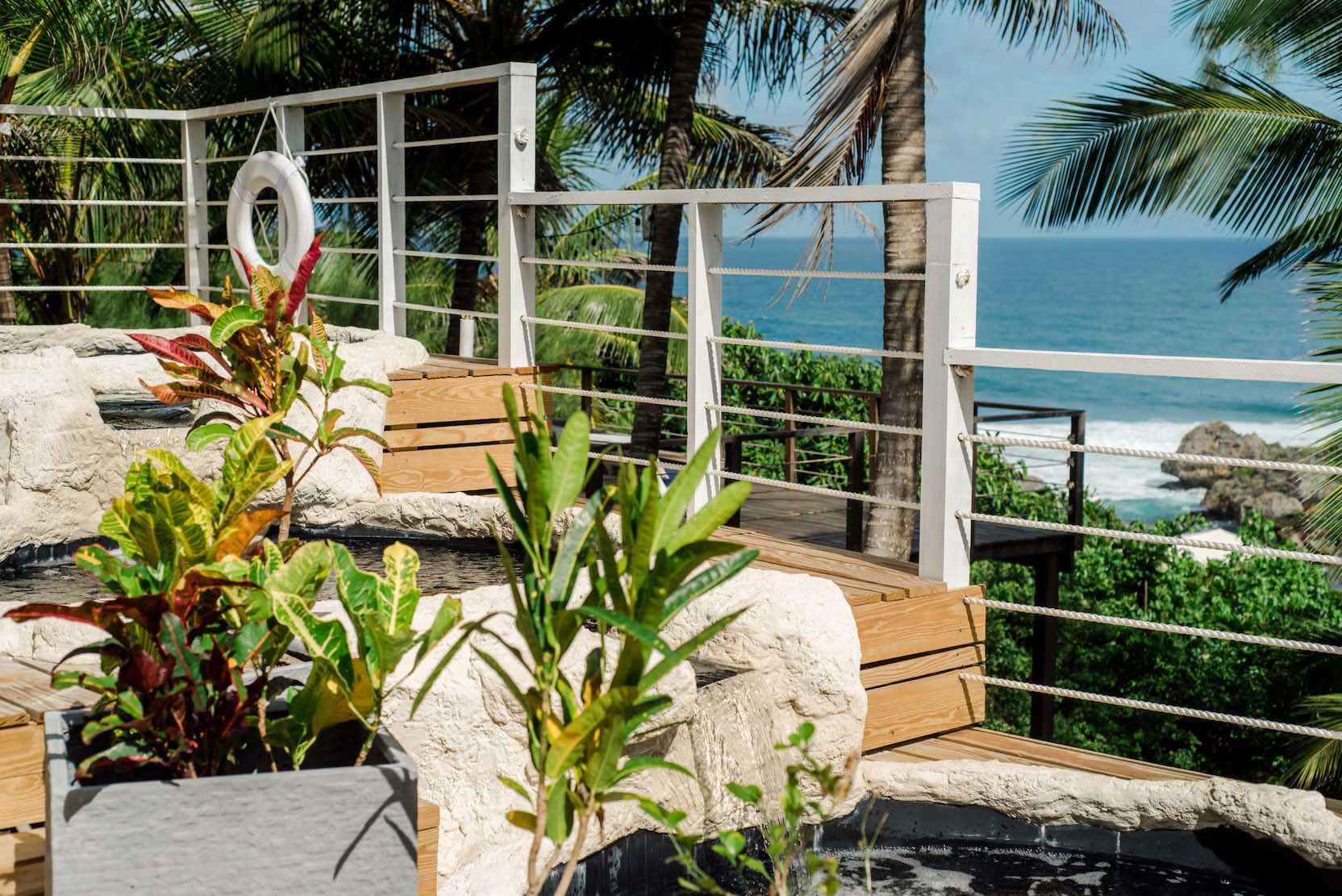 St Barthélemy 
As an island with privacy, seclusion and high-end luxury at the heart of its tourism, St. Barthélemy could not be better suited to the boutique hotel lover. If this hidden Caribbean gem has piqued your interest, you might be interested to know that the  Hôtel Villa Marie Saint-Barth is a  five-star tropical resort worth swooning over. With colonial and  Andalusian fusion interiors,  luxurious claw foot bathtubs lush landscaping and an ocean view pool, you'll be sure to be recommending this getaway to everyone you know upon your return home.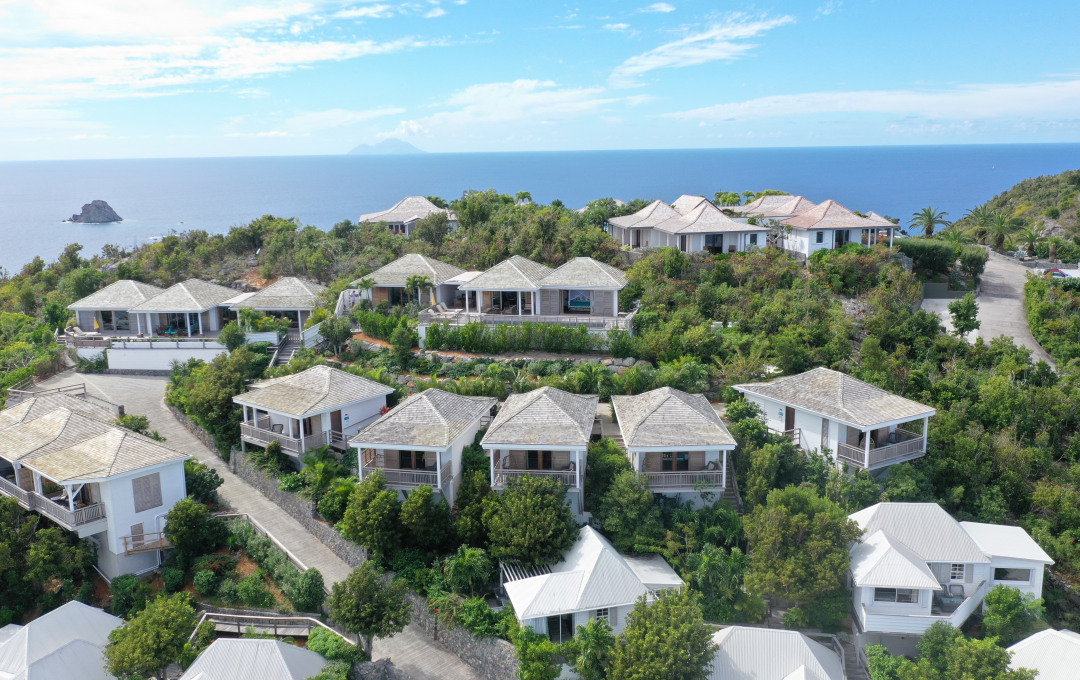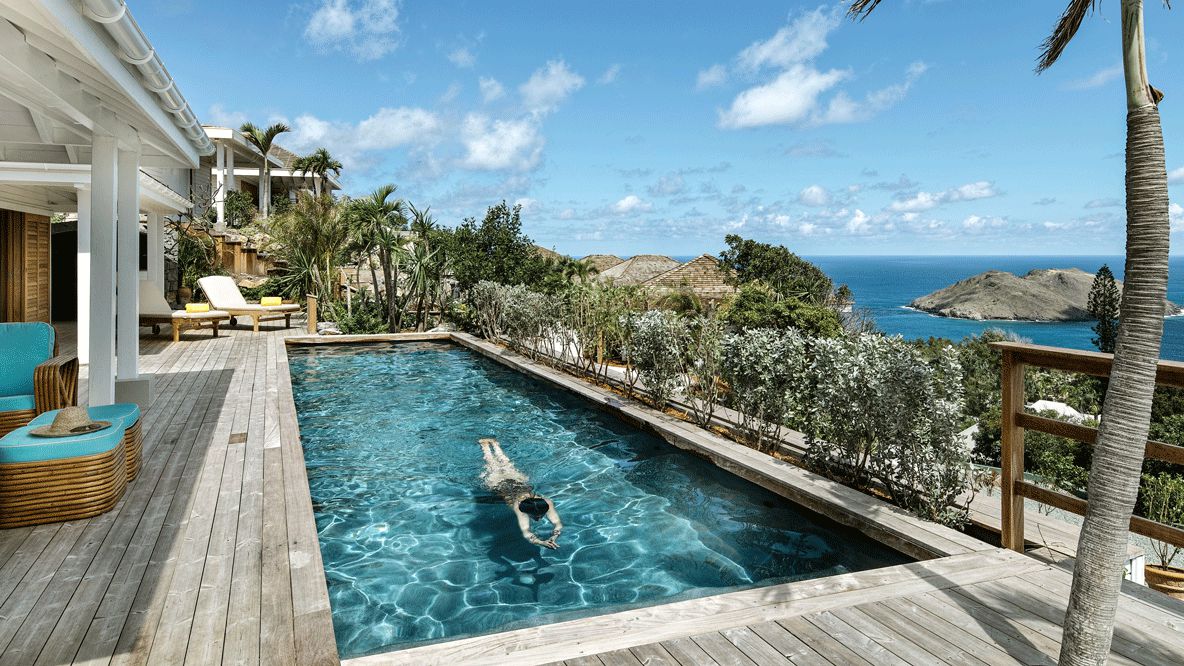 Martinique
Martinique tends to fly under the radar when looking for the Caribbean getaway. Though Martinique has relatively fewer boutique hotel options than some of its Caribbean counterparts, the ones that are located on this beautiful island are worth the trip. In our opinion,  French COCO should be considered a Martinique staple; gorgeous gardens of lemongrass and jasmine that attract butterflies are just icing on the cake when it comes to this small luxury hotel.  
This two-story jungle hotel only has 17 rooms, so you will never feel overcrowded. You'll be free to enjoy the serenity of nature in a calm and quiet atmosphere at your own pace and can visit their partnering fishing village for some cultural immersion. They also have a cocktail and tapas lounge that previous guests rave about, so foodies might want to start packing now.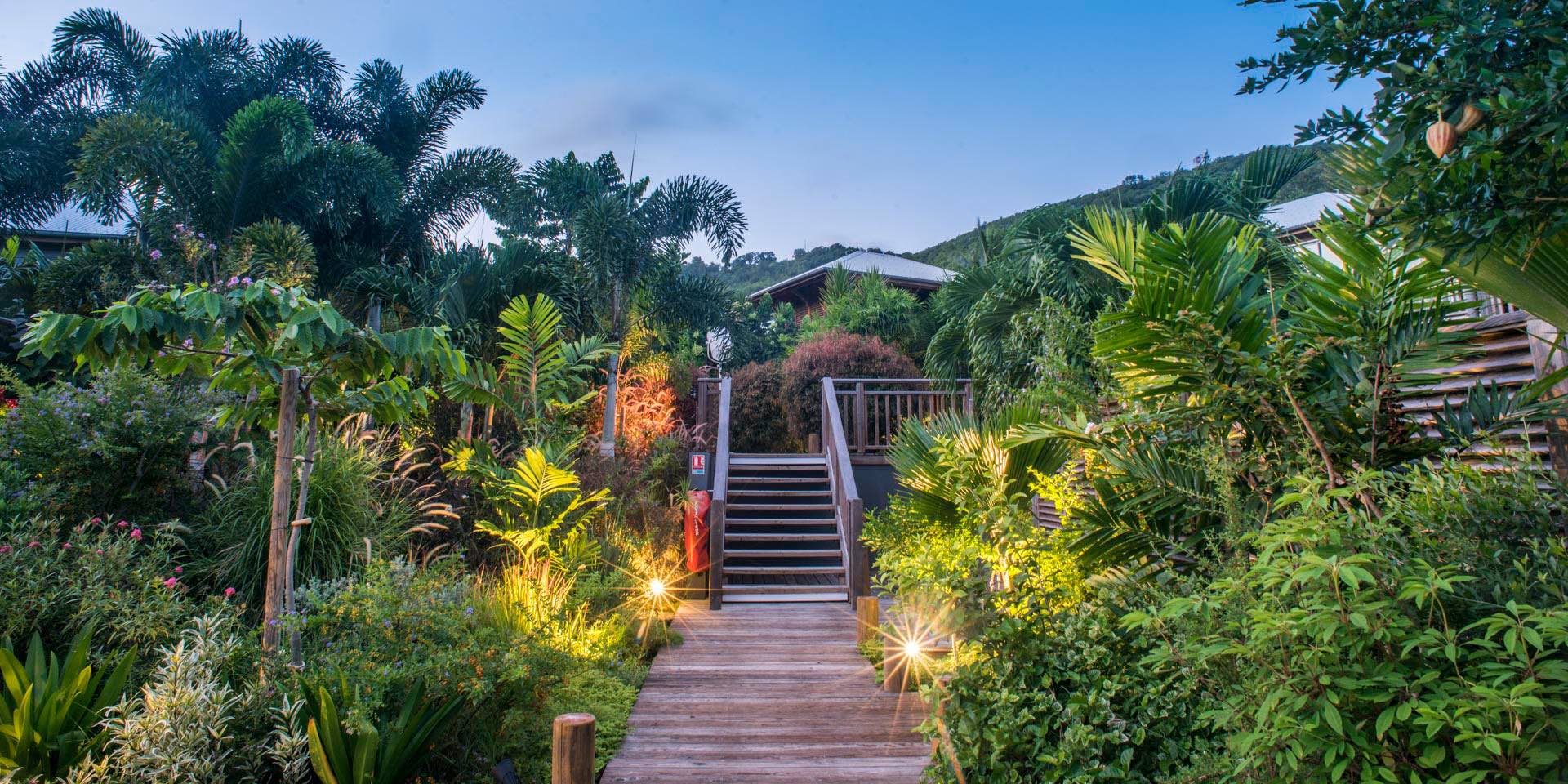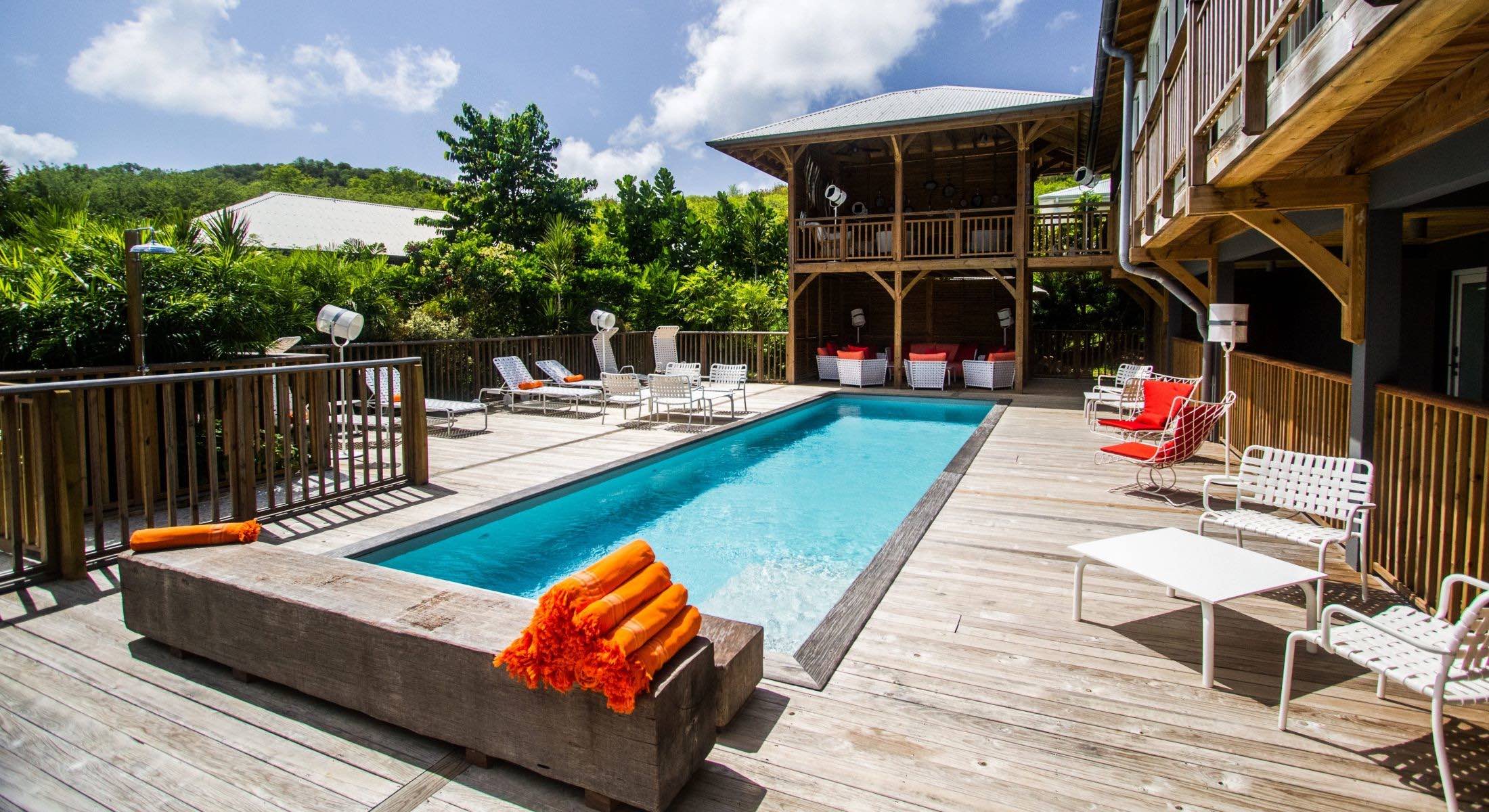 Anguilla  
If this highly underrated  Caribbean island has you intrigued then look no further for your dream luxury vacation. If you have a  big-budget holiday ahead and you're looking for somewhere lavish to escape to, a boutique hotel in  Anguilla is certainly the best choice for you. Though there  are so many reputable  and  romantic options, we'd be  reticent not to mention both  Malliouhana and Cap Juluca. Malliouhana is one of the prettiest boutique hotels we've ever seen with a multi-level infinity pool, private lagoon, immaculate tropical/colonial decor and tiki-lit beach loungers. Cap Juluca, on the other hand, is a luxe beachfront resort that somehow manages to capture the essence of both a luxury safari lodge in South Africa and the white-clay architecture of Santorini. You'll feel like you've been transported to an entirely different world. Just don't forget to take a picture with the completely restored vintage VW  surf bus that will act as your hotel limo from the airport!