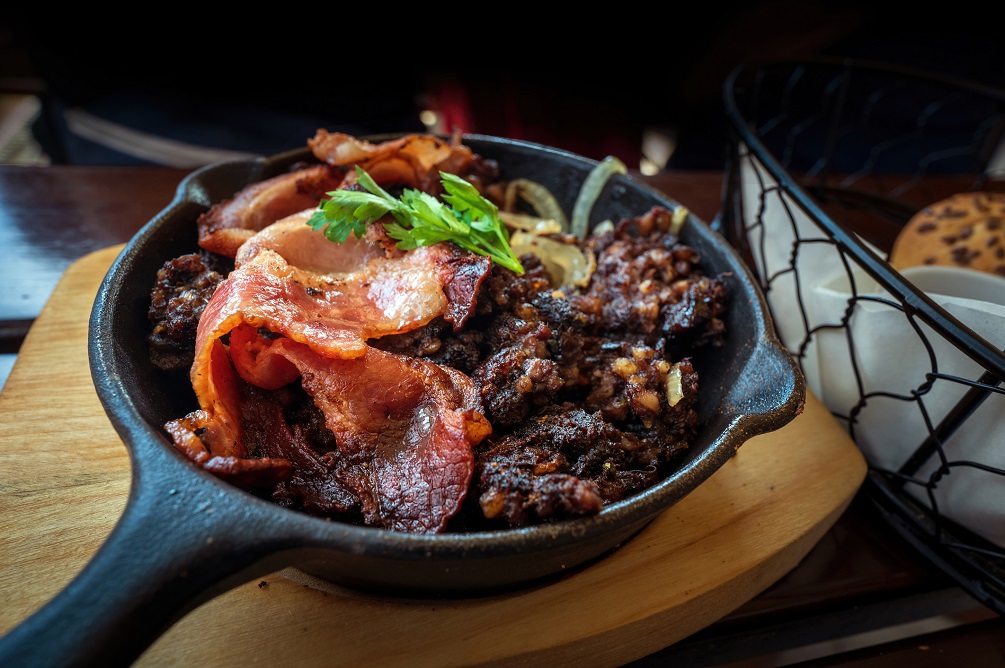 When you think of Polish food, some staples that immediately pop in mind are pierogi and bigos. From delightful treats to meaty stews, you can treat yourself to a variety of traditional foods in Poland. 
Some of the popular Polish dishes are as below:
Flaki
This is a beef soup, which has been popular since the 14th century and was also considered to be the favorite dish of King Jogalia of Poland. 
Bigos 
This dish contains three ingredients, namely pork, sauerkraut, and some shredded cabbage. Bigos is known to be one of the most iconic stews of Poland.
Pieorgi
Pierogi is a simple but easy dish, which is undoubtedly considered one of the top comfort foods in Poland. You can find this dish anywhere from the streets to fancy restaurants in Poland
Tatar
Tatar is made of raw minced beef and is served alongside some chopped onions and egg yolk on top.
Kotlet Schabowy
This dish is basically made of minced pork and resembles a breadcrumb cutlet. You will find this dish served in most cafeterias, as it's easy to make and serve.
Kaszanka
At the first glance, this sausage might look unusually red, but that's only because it's made of pigs' blood, some pork skin, liver, and even fat. It also contains some buckwheat stuffed inside the sausage. 
The traditional cuisine is rich in meat, especially chicken and pork along with a wide range of mushrooms, herbs, spices, cereals, and grains. A polish dinner consists of three courses starting from soups such as tomato soup or Rosol broth, appetizers such as herring, and vegetable salads and the main course involves a large serving of meat such as beef, pork, or chicken cutlet, some root vegetables like carrot and beetroot or sauerkraut.