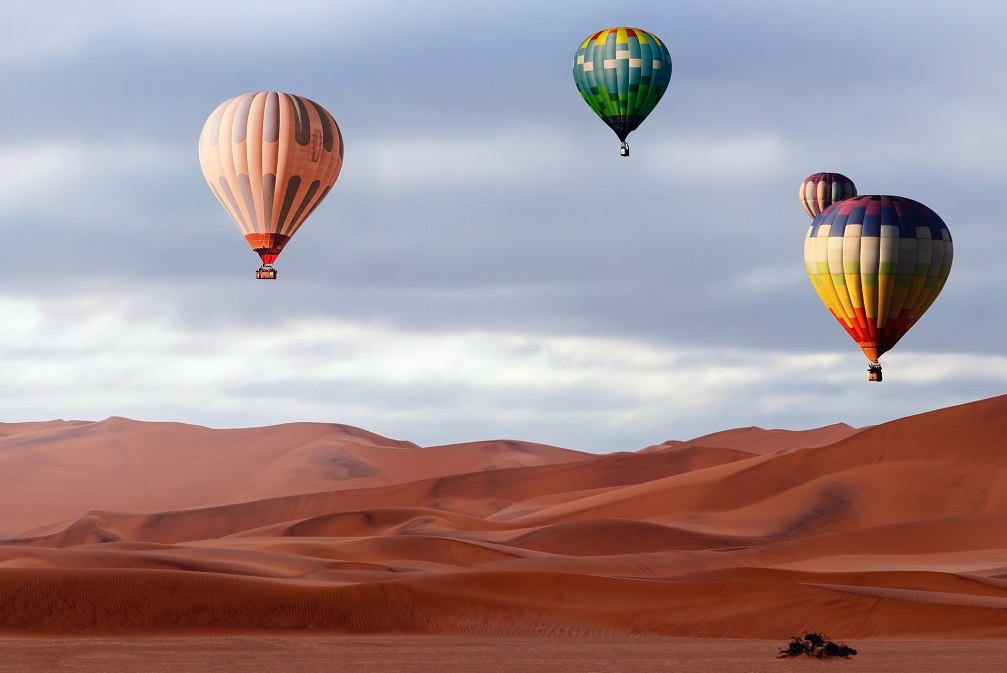 Namibia is a country situated in Southern Africa. It shares a border with Angola in the north, Botswana in the east, South Africa in the southeast, and Zambia in the northeast. The Atlantic Ocean covers the entire western region of Namibia, creating an unmissable view where the turquoise sea meets the iconic copper sand dunes of the Namib Desert.
The Namib Desert, along with the central plateau and the Kalahari, forms part of the country's landscape. The Namib (meaning 'vast place' in one of the local ethnic languages, Nama) is a cool coastal desert, and it's a rarity on the planet. This geographical enigma, and the oldest desert in the world, houses three crown jewels of the country: Sossusvlei, Dune 7 and the Skeleton Coast.
Sossusvlei is a pan formed from salt and clay nestled by giant crimson sand dunes—some of the largest in the world. It's a spectacular sight and the reason many travelers visit Namibia. Dune 7, the seventh dune past the Tsauchab River, is the highest sand dune in the world and makes for a thrilling quad biking adventure. The Skeleton Coast is the most fascinating area of the Namib Desert, featuring spooky remnants of ships and animal remains.
The Central Plateau is the main agricultural zone of Namibia and where the capital city, Windhoek, is located, and the Fish River Canyon is in the south. The Fish River Canyon is the world's second-largest canyon, following the Grand Canyon in the USA.
The Kalahari is a hardpan and rock-filled landscape covering the eastern side of Namibia.
Multiple rivers form natural borders around Namibia; the Orange River flows in the south, the Kunene and Kavango rivers in the north, and the Zambezi, Kwando, Linyanti, and Chobe rivers in the northeast.
There are no direct flights to Namibia from the UK and most people will travel to Namibia via South Africa. It is possible to fly to Namibia via Amsterdam on KLM, via Doha on Qatar Airways, or via Addis Ababa on Ethiopian Airlines.