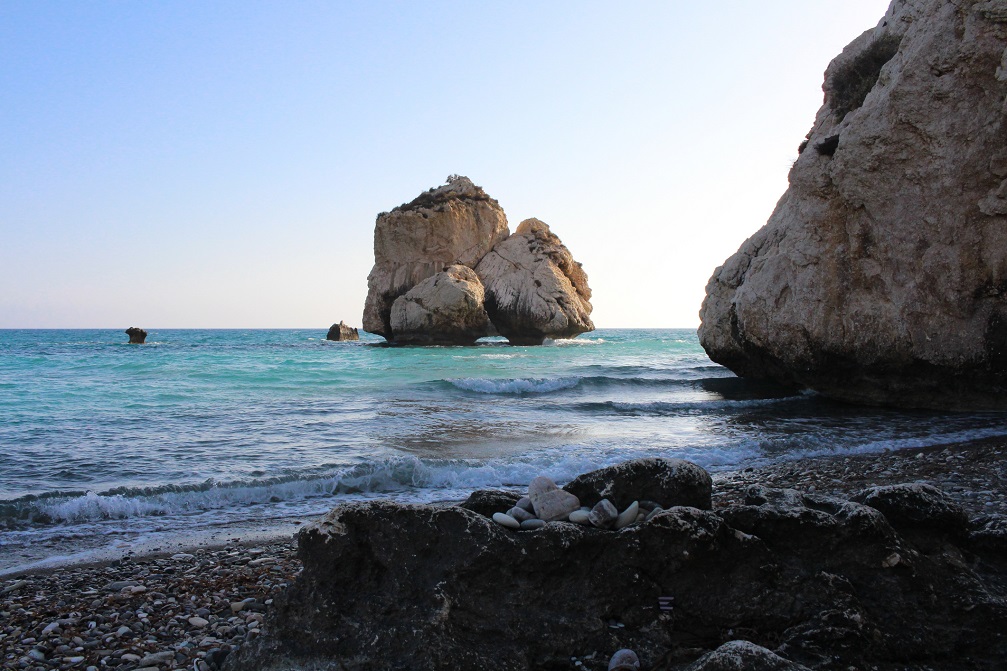 The fabled birthplace of the Goddess Aphrodite, Cyprus is the third largest island in the Mediterranean. With a coast that stretches 648 kms long, highlighted by sun-kissed sands, isolated bays, and pebbly coves, it is brimming with hidden treasures and local folklore. 
Away from the coast, you'll find hilly interiors that are suitable for cycling and hiking, with quaint villages, Orthodox churches, and twee tavernas. 
Cyprus has always been at the intersection of civilization. Years of varied influences are represented in Greek temple architecture, age-old Byzantine churches, medieval castles, and Venetian structures. 
When looking for places to visit in Cyprus, the choices are many. 
Begin your journey at Ajios Georgios, one of the most famous architectural sights in Cyprus, dating back to the 6th century. Then head to Argos, an intriguing village in the Troodos Mountains, which is at an elevation of around 1100 meters. 
Kakopetria is another captivating village with scores of vineyards and orchards. The climate is extremely pleasant, and you can take your pick from the best apples. Wine lovers should also drop by the village of Odomos, which produces the best brands of homemade wines in the country. Don't miss a pitstop at Lofou, an ancient village with centuries-old architecture that will leave you awe-struck. 
Continue your sightseeing with a stopover at Salami, where you'll come across illustrious Roman settlements including bathhouses, markets, and other luxuries that are reminiscent of the Roman empire. 
For a city escape, head to Nicosia, the capital city of Cyprus and its cultural and heritage hub.  
You can't leave without seeing the Temple of Aphrodite, one of the biggest and most majestic Greek temples, located to the southwest of the Kouklia village. It is a formidable reflection of both Greek and Roman culture and also houses a little museum that contains antiquities from the Roman and Greek periods of its settlement. 
If you're a devout Christian, you'd probably want to visit the picturesque village of Panagia. It has a profusion of monasteries, churches, basilicas, and cathedrals dedicated to the Virgin Mary. 
To round off your journey, drop by Platres, a scenic winemaking village that can be traced back to the Venetian era. 
The muse of poets, the jaunt of saints, and the conquest of legendary characters, Cyprus has always been at the crossroads of empires and civilizations through the years.