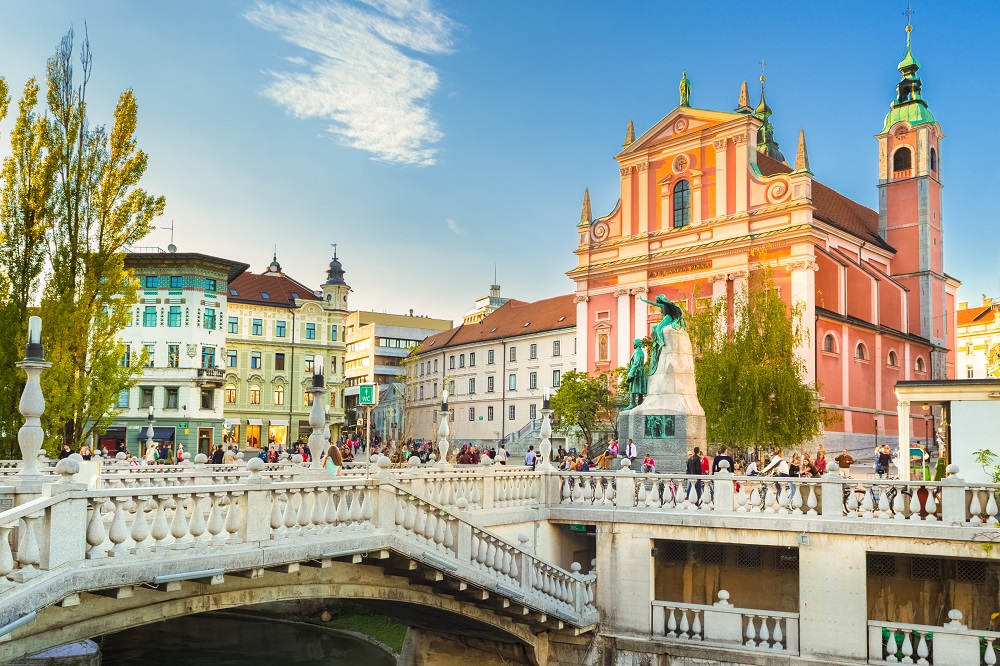 Slovenia is a beautiful country situated in Central Europe. It is known for its splendid lakes, ski resorts, and mountains. Ljubljana is the largest city in Europe and also the capital of Slovenia. This country is spread across an area of 20,273 square meters. The official language of the country is Slovene. For a major part of its history, the Habsburgs who hailed from Austria controlled this land. 
Slovenia was a part of the republic of Yugoslavia constituency. It is bordered by Hungary, Italy, and Croatia. It appears almost landlocked, has a short coastline of just about 46 km at the Adriatic Sea between Croatia and Italy.
The weather here is influenced by the Alps as well as the Adriatic Sea. Moreover, it has a Mediterranean climate right along its coast while the climate is continental around the plateaus. 
When you travel to Slovenia, you must visit its cities, coastal towns, and villages. 
Koper is the oldest of all the coastal towns in Slovenia. Though it's a lesser-known tourist place, it offers several enjoyable attractions. 
Kranjska Gora This place is popular, especially for its winters sports. Located towards the northwest of Slovenia, this region offers numerous ski and snowboarding activities to its visitors.
Celje, a small city located on the banks of the Savinja river has a scenic infrastructure and has some traditional eateries which you can enjoy while admiring the architecture of the city.
Ptuj, one of the oldest cities of the nation is known for its town hall and collection of artifacts and arts. The city also houses a Dominican monastery in its largest museum.
The town of Piran, although small in size, is quite scenic, historic, and quaint. If you are a history buff, landmarks such as the Tartinijev trg (Tartini Square), and the church of St. George will interest you.