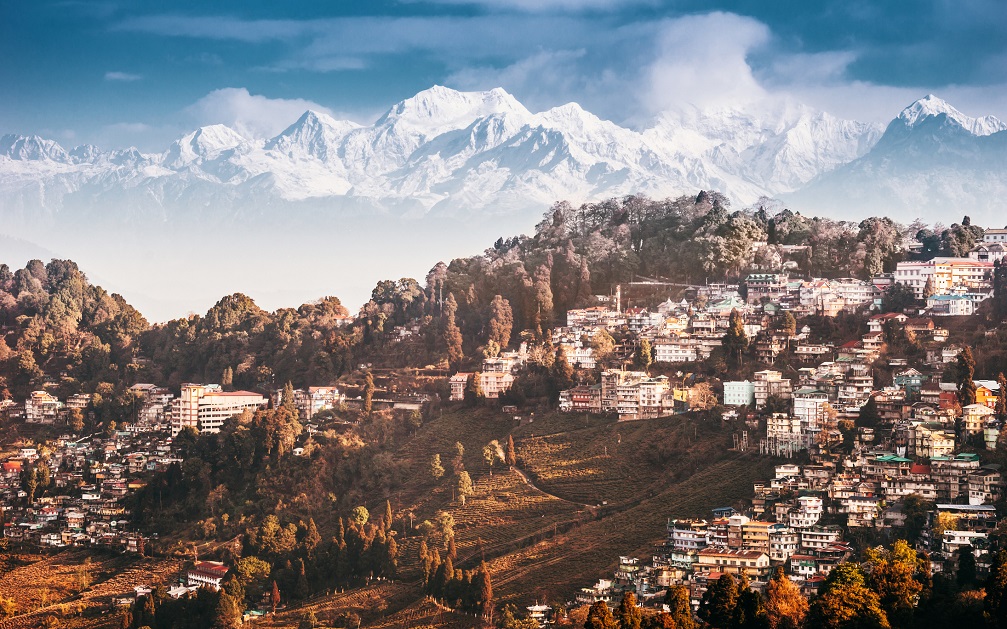 Nepal is in South Asia between China in the north and India in the south, east, and west.
The country includes part of the Indo-Gangetic plain and it has the rockiest terrain in the world. About 75 percent of the landscape is mountainous, with most ranges belonging to the Himalayas.
The highest point is Mount Everest (8,848 m) followed by Kanchenjunga (8,586 m), Lhotse (8,516 m), Makalu (8,463 m), Cho Oyu (8,201m), Dhaulagiri (8,167 m), Manaslu (8,163 m), and Annapurna (8,091 m).
The Tarai (60 m) of Kechana Kalan in Jhapa is the lowest point.
There are three main geographical areas extending from east to west: the plains (Tarai), hills (Pahaad), and mountains (Himal).
The Tarai is low-lying, fertile land neighboring the Indian border. These plains form the northern rim of the Gangetic plain and they contain some hill ranges. The southern parts hold the agricultural land while the north is marshland.
The inner Tarai zone and a sparsely populated region, known as the Churia Range, give way to the Mahabharat Range to the north.
The midland, where the Kathmandu and Pokhara valleys lie, is north of the Mahabharat Range. These valleys are flat basins previously covered by lakes.
The Great Himalaya Range lies to the north, next to China's border. It contains the world's highest peaks, including Mount Everest.
A few scattered settlements can be found in the high mountain valleys of the Himalayas. Otherwise, this region is uninhabited.
Nepal has 6,000 snow-fed or rain-dependent rivers. Three permanent rivers feed into the Tarai: the Koshi, the Narayani, and the Karnali.
There are over 30 natural caves in Nepal. One of these is Maratika Cave, also known as Haleshi, which is a pilgrimage site associated with both Buddhism and Hinduism.
Some caves in Pohkara include Bats' shed (Mahendra Gufa), Gupteswar, Patale Chhango, and Batulechar.
The Luri and Tashi Kabum caverns, near Lo Manthang in Mustang, house 13th-century old murals.