Can you drive to Aqaba in Jordan?

Can you drive to Aqaba in Jordan?
I am planning a trip to Jordan and would like to visit Aqaba. I have looked at flights and can only see a limited number of departures per week. Is it possible to book a ground transfer from Amman to Aqaba? Alternatively, could rent a car I drive myself  to Aqaba? Is it safe to drive in Jordan?
1
5 months ago
1 answers
541 views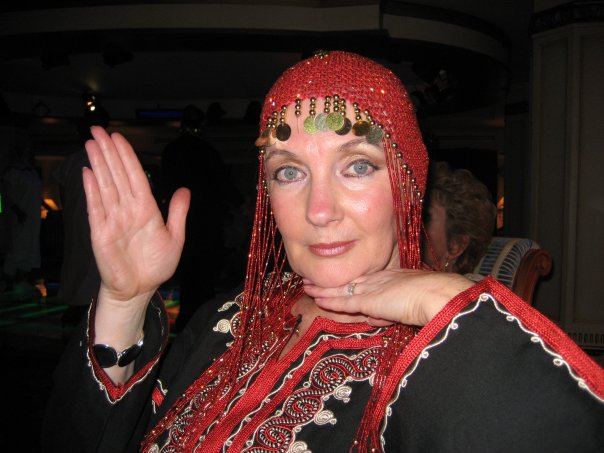 With 28 years of experience arranging holidays for my clients, there is very little I don't know about travel, I am a precision planner and take pride in the journeys I create. With my extensive knowledge, and being very well travelled, having visited over 90 destinations, I have invested heavily in ensuring I have very important contacts around the World, in the knowledge that my clients will always treated like VIP's.
Specialist Destinations:
South Africa, Tanzania, Kenya, Caribbean, Pacific Islands, Far East, Indian Ocean, Mediterranean, Middle East, United States, Canada, South America, South East Asia
Specialist Areas:
Beaches, Cruise, Heritage & Culture, Luxury, Romantic, Spa & Wellness, Weddings and Honeymoon, Safari
Travel Interests:
Shopping, Architecture, Art, Celebrity, Consumer Rights, Film, Food & Drink, Music
Yes- You can drive from Amman to Aqaba.
Aqaba is a hidden gem which is under-visited by tourists from the UK. A beach holiday in Aqaba would a be thoroughly enjoyable on its own as a standalone trip and so I would definitely recommend including a few days in Aqaba during your holiday to Jordan.
Getting from Amman to Aqaba
Royal Jordanian which is the national airline of the country does operate flights from Amman to Aqaba, but the schedules are erratic and infrequent. None of the flights from Amman to Aqaba connect with the flight that comes in from London and will require an overnight stay in Amman. The shortest transit time on a flight from London to Aqaba via Amman is just over 7 hours.  Flights from Aqaba to London via Amman with a short transit time of about 2 hours are an option on Thursdays, Saturdays and Sundays. So ending your Jordan holiday in Aqaba would be sensible thereby allowing you to fly back to the UK from Aqaba.
Transfers from Amman to Aqaba
A pre-booked small private car that would be suitable for a couple will take you from Amman to Aqaba for about £100. A pre-booked mini van for a family will cost about £160. Other popular transfer routes for travellers on holiday in Jordan is to travel to Aqaba from the Dead Sea or from Petra to Aqaba. The journey from Petra to Aqaba will cost £90 in a small car or about £130 in a mini van. Getting from the Dead Sea to Aqaba will cost about the same as the journey from Amman to Aqaba.
Self Drive from Amman to Aqaba
A fly drive in Jordan is, in my opinion, probably the best way to experience the country. A typical self drive holiday to Jordan would start in Amman where I do not recommend driving. Amman is hectic and the driving is no different. Taxis are easy to flag down in Amman and Uber operates in the city. After 1 or 2 nights in Amman, most people head to one of the luxury resorts in the Dead Sea for 3-4 nights. You would pick up your rental car on the day you leave Amman and then make the 75 minute journey from the capital city by road. From the Dead Sea you would head to Petra for a couple of nights followed by a rustic (or even luxury) experience in the desert for one night and one of the many tourist camps in Wadi Rum. You would then end the journey in Aqaba where you would be able to return your car. To rent a car for 10 days will cost about £400 and will therefore work out much cheaper than paying for private hire journeys between the destinations.
I frequently get asked whether it is safe to drive in Jordan. Most travellers that have experienced a fly drive itinerary in Jordan will tell you the roads are safe when travelling between the destinations. Roads in Amman are also safe, but, for the typical British driver may be a little overwhelming.
In summary, you can and you should drive to Aqaba – especially if you are able to break up the journey by stopping at various destinations along the route.
Planning your Aqaba holiday in Jordan
If you are travelling to Jordan for the first time, it is important to thoroughly research the destination and then plan out your itinerary in meticulous detail if you want to get the most of your holiday and ensure you get the best value for your money. As an experienced travel agent that knows the destination, I am able to save you time and a lot of money by creating a bespoke itinerary that specifically caters to your needs. In the vast majority of cases, the rates I have access to with airlines, hotels, car rental companies and local tour operators will be much lower than any rates you are able to access online.
Abbas

Changed status to publish
1
5 months ago
1 answers
541 views