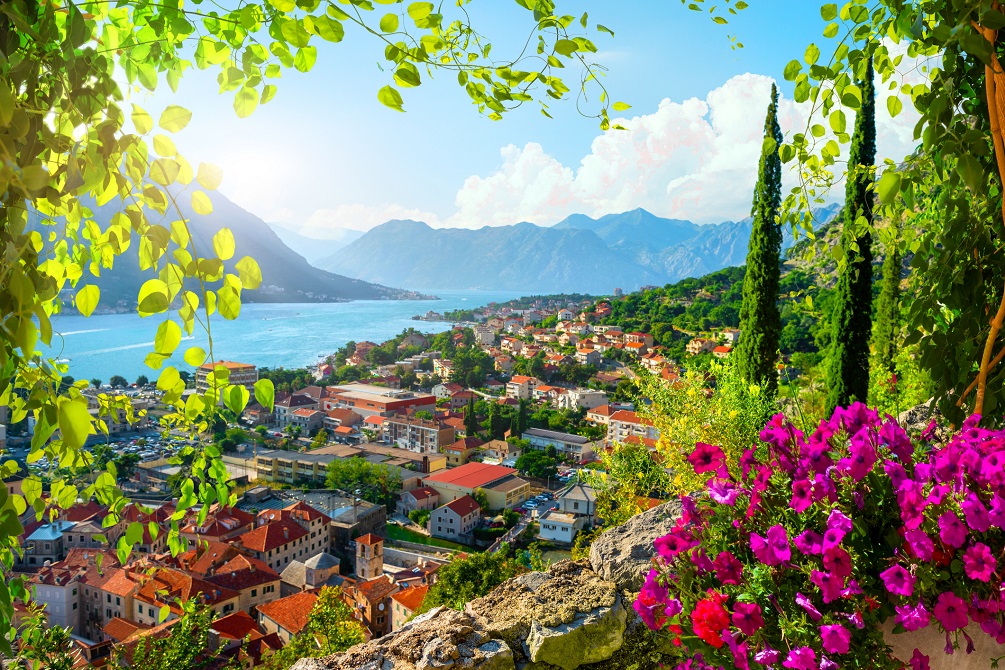 The lower regions of Montenegro have a Mediterranean climate. Summers are warm, while winters are mild with rainy weather.
Temperatures differ at higher and lower elevations because of Montenegro's rugged terrain. 
July is the hottest month in the capital, Podgorica. The average temperature is 27 °C (81 °F).
Cetinje has an average temperature of 22 °C (72 °F). 
On the southern coast where Bar lies, the average January temperature is 8 °C (46 °F). And in the northern mountains, temperatures can drop as low as −3 °C (27 °F).
The summer months of June through August are long and warm. It's the best time to go swimming, immerse yourself in the country's culture, or enjoy the nightlife. 
Autumn (September through November) provides lovely weather and a sense of calm that no other season can match. This season is ideal for visits to the virgin forest of Biogradska Gora and Biogradsko Lake.
It's also less crowded during autumn, allowing you to soak in the gentle, vibrant shades of the season.
In winter (December through March), mountaintops are blanketed with snow, and carnival festivals pop up around the country. Winter is the best time to visit Montenegro for skiing, snowboarding, and sleigh riding.
In the spring (March through May), mornings and evenings are cool. It's the best time to visit Montenegro for outdoor activities, hiking, and kayaking. It's also the perfect time to indulge in honey, wine, and cheese.
It rains more frequently throughout the colder months of the year. And compared to other parts of the country, the mountains receive the most precipitation.