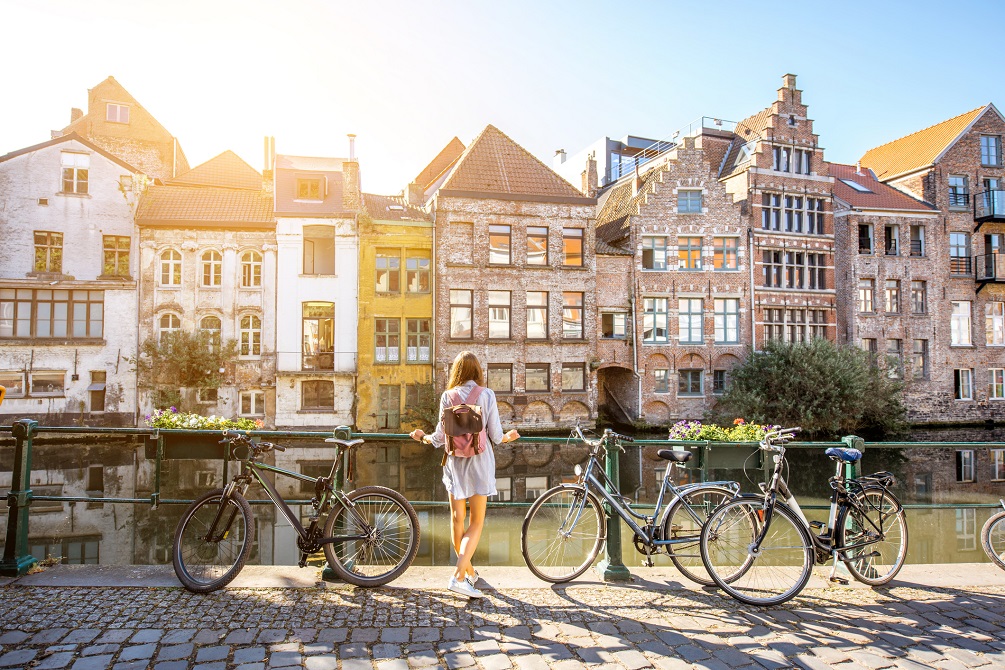 Belgium has an oceanic climate, resulting from its proximity to the Atlantic Ocean. However, this climate is only unique to certain parts of the country.
Because of changes in elevation and distance from the Atlantic, the climate changes slightly as you travel inland. The weather is tropical, with significant seasonal temperature variations.
Lying roughly at the heart of the country, Brussels experiences a mean maximum temperature of approximately 22 °C (71 °F) in July and a mean minimum temperature below 0 °C (32 °F) in January.
Like most countries in northwest Europe, precipitation is generous in Belgium, averaging 30 to 40 inches (750 to 1,000 mm) a year.
The coldest region is the Ardennes in southeast Belgium, which also receives the most rainfall. The Flanders region in the north experiences much warmer weather throughout the year. By the coast, it's generally hot with low rainfall.
Winters (November to March) in Belgium are wet and cool with frequent fogs. The average temperature can be about 3 to 7 °C (37 to 45 °F). Canals freeze over and transform into ice skating rinks, which is perfect if you love cold weather and skiing.
The Belgium Christmas market and the carnivals in regions around Stavelot and Binche occur during winter.
Summer (July to August) has warmer but mild weather. The average temperature ranges from 20 to 25 °C (60 to 77 °F). During this season, expect crowds, since most people are on vacation, and high prices on accommodation and flights.
If you want to catch a Belgian festival, like the Ghent Film Festival or Tomorrowland, summer is prime.
Spring and fall are the best times to visit Belgium because the weather is pleasant enough to wander around the country. Hues of scarlet, gold, and yellow cloak majestic hillsides and fresh blossoms sprout across the land.
It's less crowded during spring and fall and there's plenty to do. You can attend the Brussels Film Festival or the Jazz Marathon. You'll also be able to immerse yourself more in the culture and traditions of the country. Fall is best for hiking and trekking in the mountainous regions of the Ardennes.