Sitting near the equator, Costa Rica has a year-round tropical climate. As well as favorable weather conditions, this Central American country has close to 70 volcanos, both active and dormant. This sheer abundance of such geological wonders has shaped the soils for millennia, leaving them rich and fertile. The two conditions, weather and soil, have led to an abundance of tropical fruits that flourish in Costa Rica. 
Many can be found year-round, in supermarkets or street vendors. Others can only be found in certain regions at certain times of the year. There is such incredible diversity, and almost too many to try. I have narrowed the list down to some of my favorites that will be sure to tantalize your tastebuds. 
Maracuya
There are two species of passionfruit in Costa Rica, and both are delicious. Maracuya has a tarty, sour taste that gives a hit of excitement. It can be blended into a refreshing juice, or simply eaten as nature intended. The slimy exterior is perfectly complemented with a crunchy interior.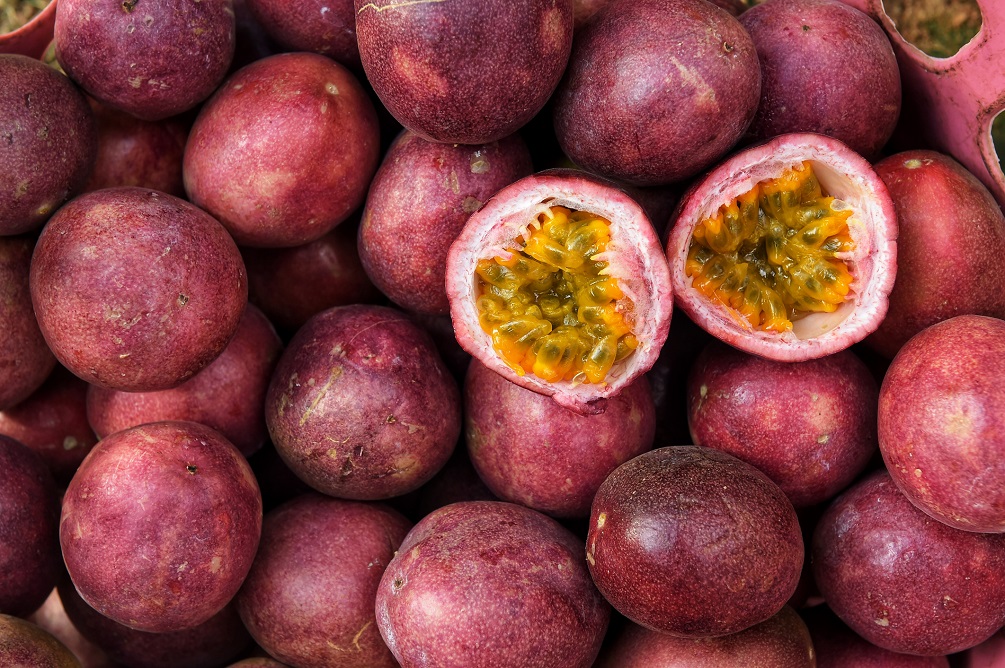 Soursop/Guanabana 
don't let the scary façade put you off the guanabana (or soursop, as it's locally known). Crack open the spiky, skin and reveal the soft, white flesh within. It has a sweet flavor, somewhat between a pear and pineapple. One of the best ways to try guanabana is in the form of a refreshingly cold sorbet. Perfect for those hot Costa Rican afternoons.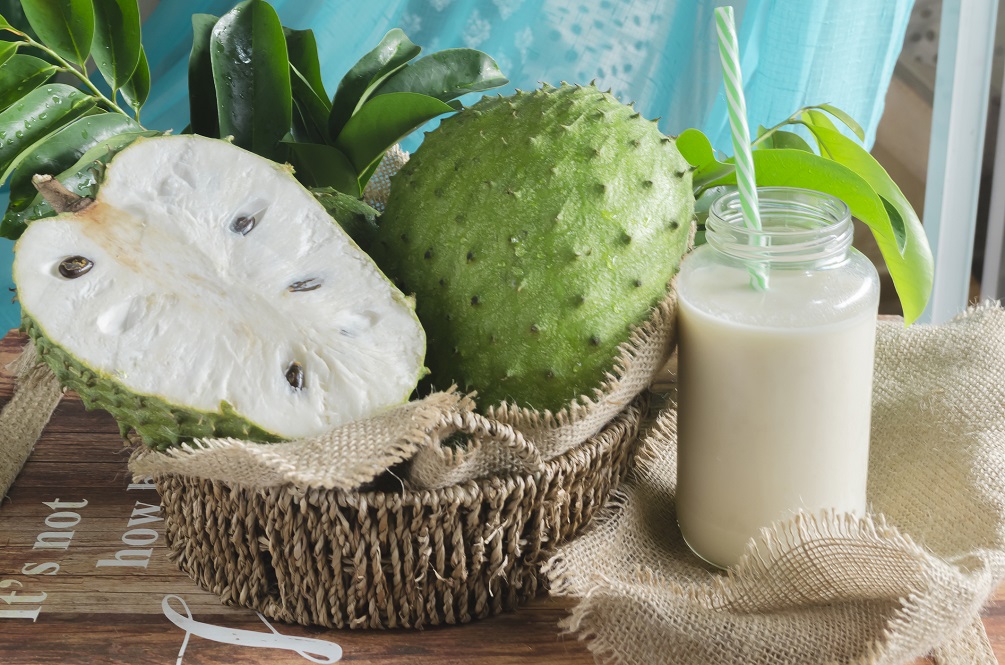 Cas
A fruit you're likely to not glance twice at. Half the size of an apple, cas has a tough, green skin that is advised not to be consumed. Cut the small fruit open and scoop out the grainy flesh, and you are in for a refreshingly sour treat. Try with a pinch of salt, if you want to eat it the Tico way.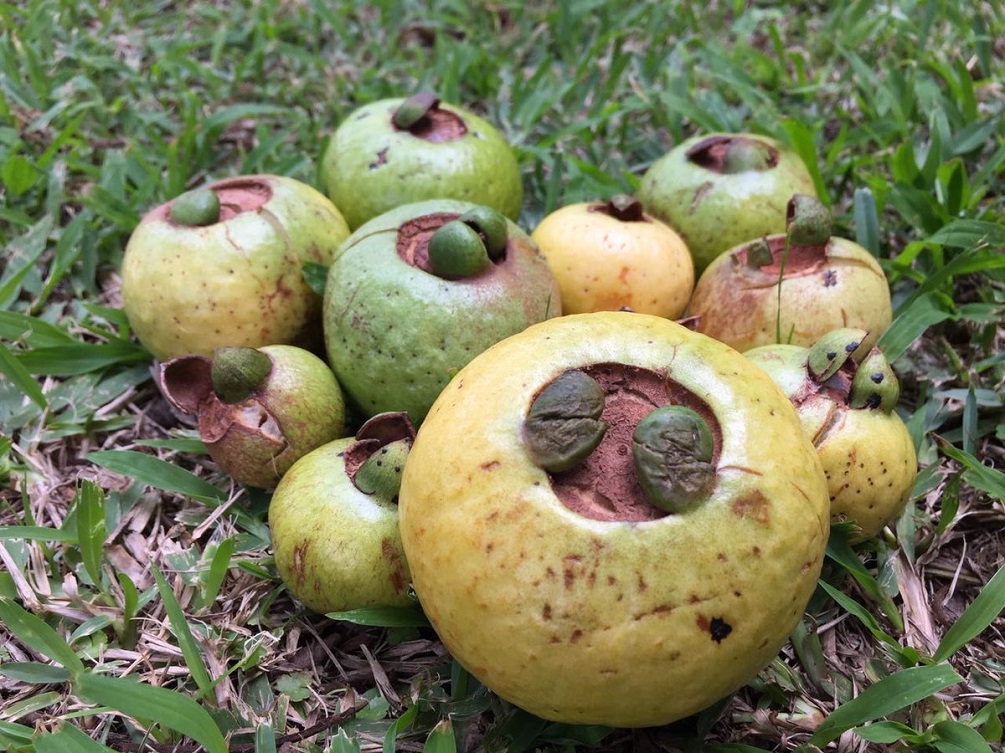 Starfruit 
Granted, I have on the occasion found starfruit in a supermarket back home. However, those growing in Costa Rica are on another level altogether. They are ginormous, and yes, they very much are shaped like a star! Starfruit has a variety of flavor palates, depending on the ripeness. The greener the fruit, the less ripe and sourer it is. Vibrant yellow star fruit is a lot sweeter to the taste and can be made into a variety of products, including juices and jams.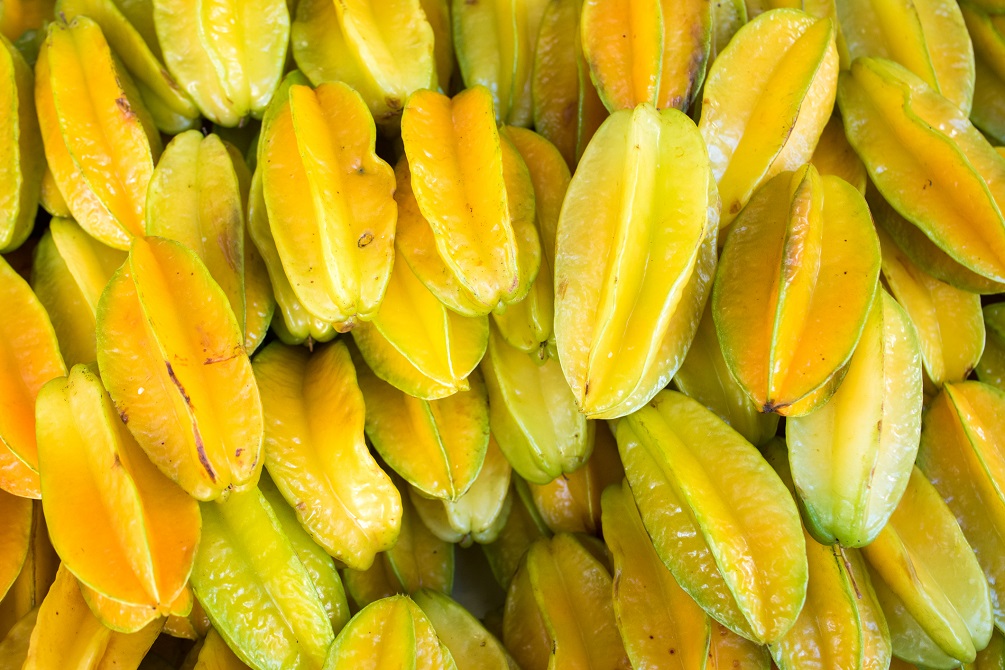 Zapote 
Zapotes is one of the lesser-known fruits in Costa Rica and can only be found around the start of the rainy season (March-June). Shaped like a disproportionate teardrop, their rough skin is a mundane browny7ornage color. Cut the fruit in half, and the incredibly vibrant flesh of brilliant orange is revealed, not too dissimilar to a yam. In fact, the taste is almost a sweeter, less carb-like yam. Very interesting.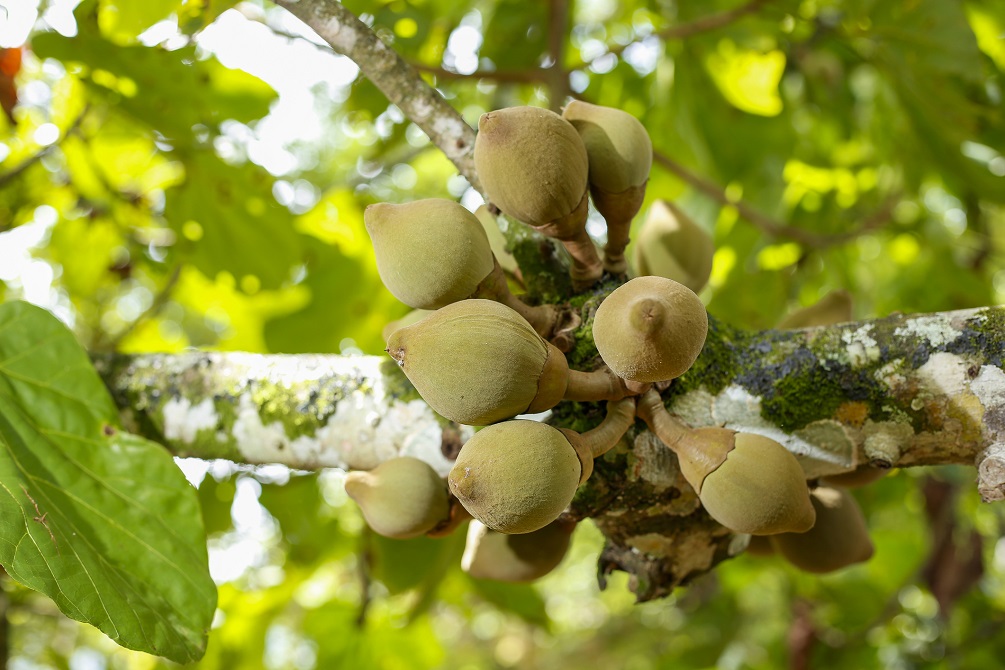 Pejibaye
Pejibaye's certainly divided opinions. They are like marmite: you either love them or hate them. They are actually the fruit of the peach palm tree, though don't let the name fool you, as they are far from the sweet, juicy peaches you may be imagining. They are small, hard, and grow in great clusters high in palm trees. They must be boiled in salted water, or broth, to release the soft, starchy flesh inside. Typically, they are eaten in great quantities by locals, finished off with a dash of mayonnaise on top. They are certainly unlike any fruit I have tried in the past. Instead, the flavor more closely resembles that of a nutty potato.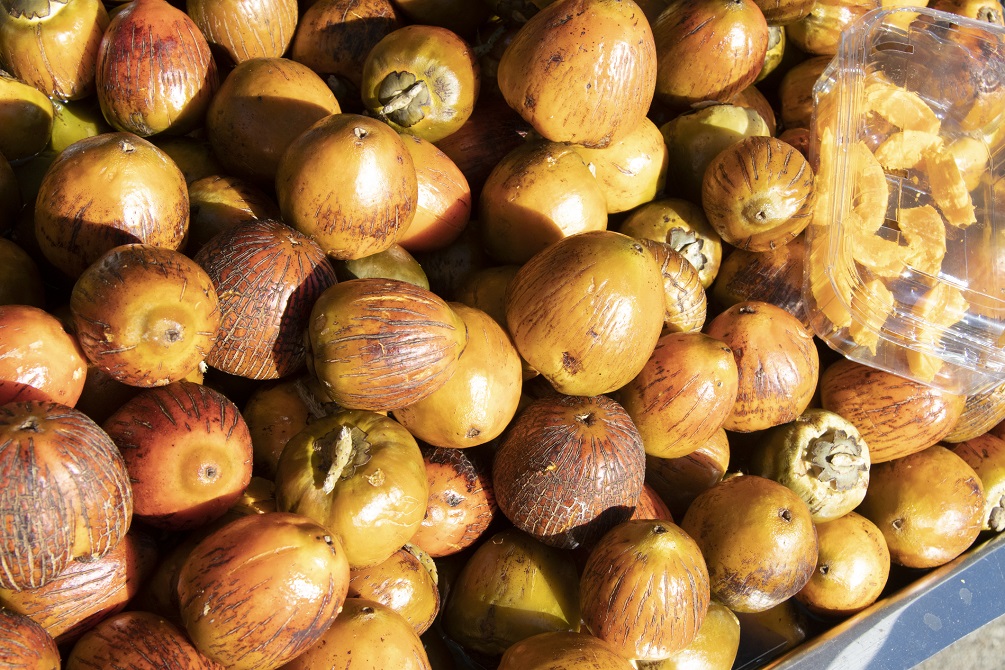 Jocote 
Similar to starfruit, you can eat jocote's at differing stages of ripeness to unlock different flavor combinations. This small, prune-sized fruit has a large stone in the middle that cannot be consumed. At their least ripe stage, they are incredibly tart and sour and often eaten with a pinch of salt. I personally like them when they're on the verge of turning red, as they release sweet juices. They are often ready for harvest around the middle of the rainy season (August-September).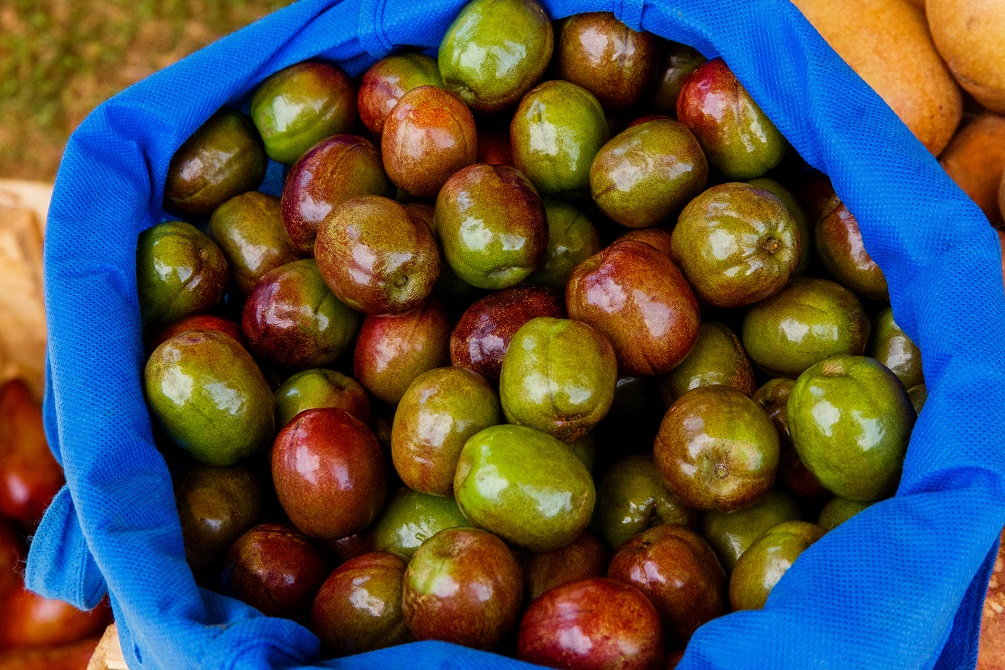 Caimito 
One of the more aesthetic fruits of Costa Rica, caimito is a deep purple on the outside, with a lilac, almost white, center. Cut the fruit open an intricate, star-like pattern can be found, almost resembling that of a washed-up sand dollar on a beach. The flesh is juicy, yet creamy with a unique taste. You can eat it raw or turn it into deliciously vibrant ice cream.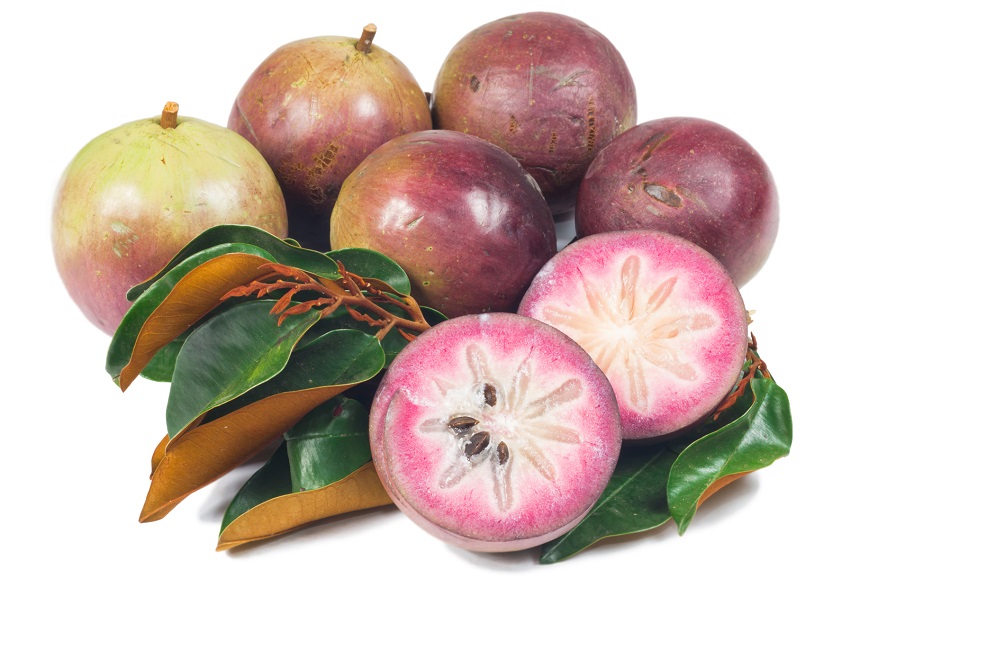 Green mango 
Everyone knows of the mango, I'm sure of it. The juicy, tropical flesh is used all over the world in food and drinks. However, a popular way to eat mango in Costa Rica is when it is still green and small, no larger than an apple. The flesh is hard and crunchy, with a sour aftertaste. However, to complete this popular snack, many Ticos smother their green mango in lime and salt, to add an extra level of tartness. Some even go the extra mile and drizzle a popular table sauce, lizano, over their green mango.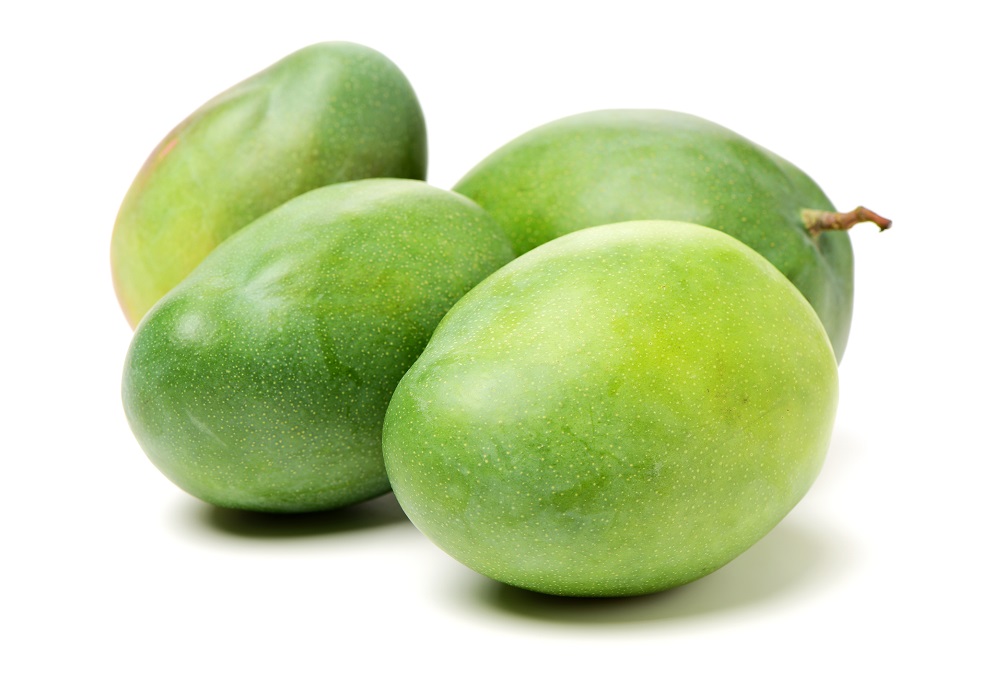 Manzana de Agua 
Although not native to Costa Rica, manzana de agua trees grow readily throughout the country, thanks to the tropical climate. Originally cultivated in Malesia and Australia, the trees have deliberately been introduced to other tropical and subtropical regions of the world. The fruits in elongated, almost like a pear, yet deep red in color. The inner flesh is white and juicy. Although the flavor is not particularly powerful, it certainly is refreshing. A hint of flora bitterness can be identified, giving this sweet and crunchy fruit a delicious edge. 
The tropics are incredibly biodiverse places, and not just for wildlife. The sheer variety of trees and flowers are staggering, many of which are bursting with fruiting bodies. Across the globe, there are thought to be over 1000 species of banana alone. Many of which can be found in Costa Rica, from the gargantuan plantain to the miniature lady finger bananas; each with a unique taste. With this many species of banana, think how many species of other fruits there are. Costa Rica is the perfect place to discover the sweet bounty on offer.