Delhi, the bustling capital of India, the largest democracy in the world, is an amalgamation of ideas, architectural styles, cultures, and personalities. No ordinary destination, Delhi's charm lies in its ability to merge the classic effortlessly with the contemporary. Among the must-see attractions of Delhi are century-old monuments like the Qutub Minar and Humayun's Tomb. At the same time, you can shop for the latest in international fashion at any one of Delhi's many luxury malls. 
While Delhi's political and historical standing is globally renowned, tourists sometimes overlook the capital's culinary heritage. With thousands of places to eat in Delhi, you can find almost any cuisine your heart desires here. But for die-hard gourmands, nothing beats the experience of eating street food in Delhi. 
Offering a collection of gratifying comfort bites, there are makeshift stalls by the roadsides and hole-in-the-wall eateries throughout the city. Street food in Delhi occasionally gets a lousy reputation because of the infamous Delhi belly. It is, however, an unwarranted fear that often stops tourists from trying the city's gastronomic pleasures. 
So, when indulging in Delhi's street food, certain precautions are necessary. Only drink bottled water, for example. At the same time, you'll find that the must-visit street food joints in Delhi promise a cornucopia of hygienic finger-licking dishes that are also your ticket to culinary heaven.      
Khandani Pakode Wala
Pakodas are deep-fried fritters made using different base ingredients. While a popular homemade snack on rainy days, Delhi residents love to eat pakoras with their evening tea after a hard day at work. 
Khandani Pakode Wala, established in 1962, tops the list as one of the most iconic street food joints in Delhi known for its pakoras. The shop, situated in Sarojini Nagar, is small with only a few standing tables on the footpath. However, it more than makes up for its size by serving an array of specially made fritters.
There are over 15 types of pakoras available on their menu, made from potatoes, paneer, lotus stems, bitter gourd, and soya, among others. If you wish to taste them all, and you should simply ask them to mix one of each on a plate. 
To complete this heavenly gastronomic encounter, get a glass of cold and refreshing sweet lassi – yogurt drink – from the next counter to wash it all down.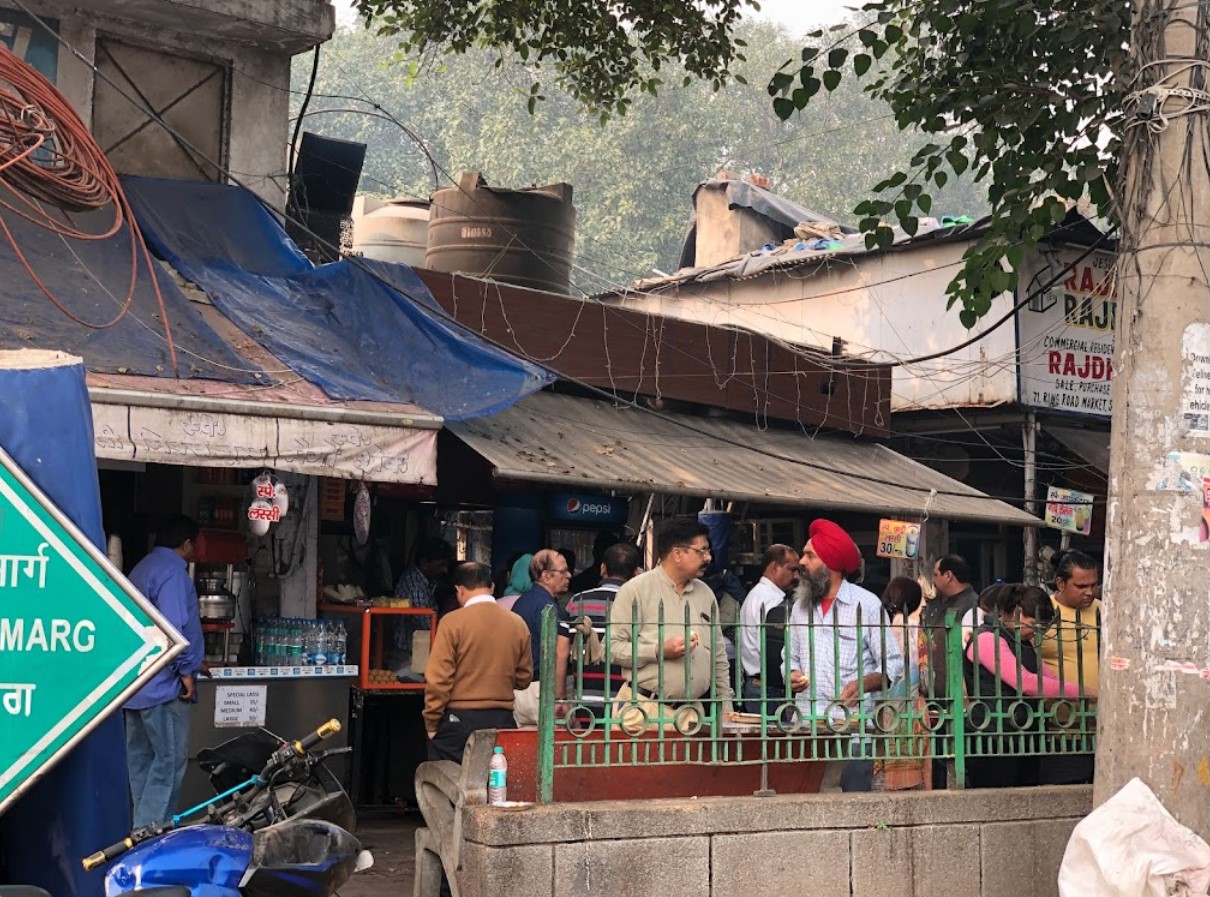 Moolchand Parantha
Suffering from a late-night craving? Moolchand Parantha in Lajpat Nagar is the place to be. Located near Moolchand Metro Station, it is also one of the best places to eat in Delhi after a fun time drinking with friends. 
Plating droll-worthy stuffed paranthas – flatbreads – for over half a century, the eatery stays busy from afternoon till very late at night. Their menu consists of over 20 different paranthas, served with oodles of Amul butter and green chilies. Best eaten with yogurt, the paranthas have a semi-crispy exterior and perfectly balanced fillings such as soya, paneer, peas, eggs, keema, and chicken.   
The paranthas are almost as big as the plate they are served in. Prices start at $0.40 for a plain one and go up to $2.20 for non-vegetarian options like chicken and cheese. Moolchand also has thalis that include two paranthas, curry, and yogurt.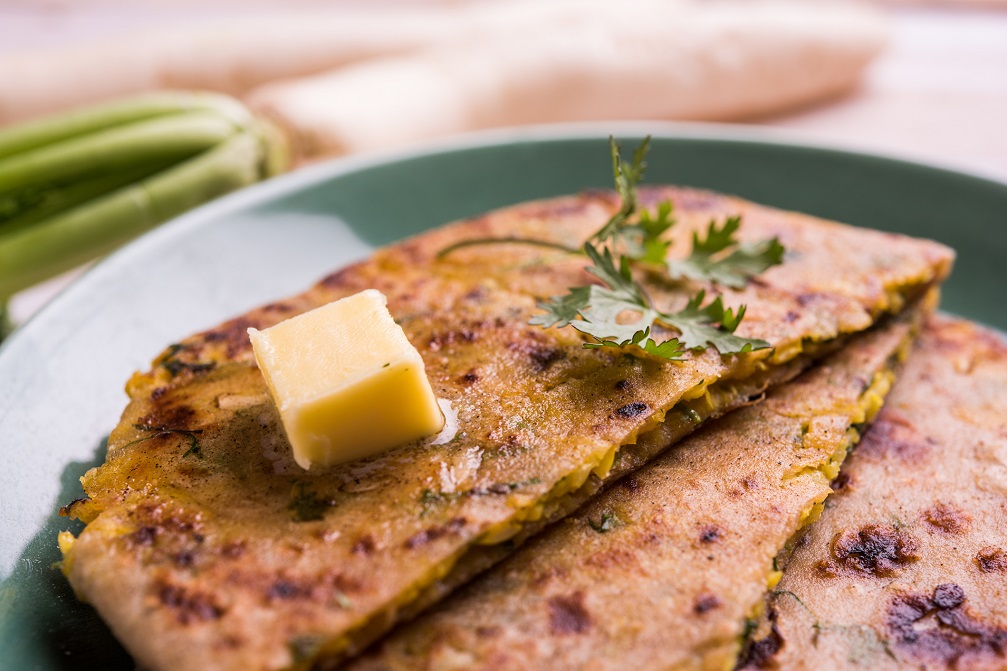 Mangla Chaat Wale
Mangla Chaat Wale was already a popular street food joint in Delhi. Then, its recognition shot through the roof after it got featured on the Netflix show Street Food: Asia. 
At the helm of this street food stall in Mayur Vihar, Phase I, is Dalchand Kashyap. In his family, Dalchand's grandfather was the first to start selling these delectable roadside savory snacks known collectively as "chaat."
Today, even after gaining international fame, Dalchand and his street food stall remain as humble as before. A quiet man, Dalchand happily interacts with all his customers. At the same time, his hands move, almost automatically, as he goes about preparing his trademark yummy delights. 
The must-eat at Mangla Chaat is aloo Tikki – shallow-fried crusty potato patties served with tamarind and coriander chutneys. Also, don't miss out on the quintessential Indian street food, gol gappas, while here. Gol gappas are puffed-up hollow small balls made of whole wheat flour, filled with tangy water and condiments that you eat in one go!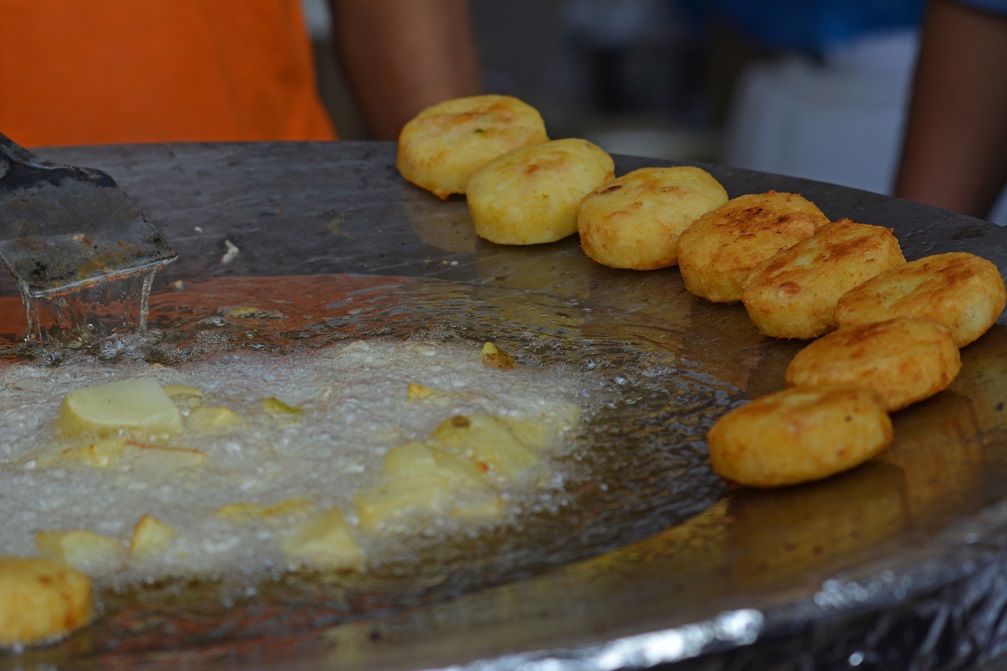 Natraj Dahi Bhalla
It would be so wrong not to include at least one street food joint from Old Delhi in this list. The city's oldest residential and commercial area is famous for its many eateries, some of which have been operational for over 100 years.
Natraj Dahi Bhalla is a short hop away from Old Delhi Metro Station. It is a tiny corner shop where people come daily to eat only two things, Aloo Tikki and Dahi Bhalla. You can take your food and go up a floor to their sit-down restaurant, but the real authentic experience is in standing and eating right there on the street.
Prepared hot and fresh in front of your eyes, both the aloo Tikki and Bhalla come brimming with intense flavors. They are simple dishes yet pack a punch, pleasantly confusing the palate with their sweet, savory, and spicy tastes. 
The textures are equally varied, altering from the yogurt's smoothness to the Bhalla's softness and the crunchiness of the Tikki. A plate each of aloo Tikki and Dahi Bhalla costs $1.30.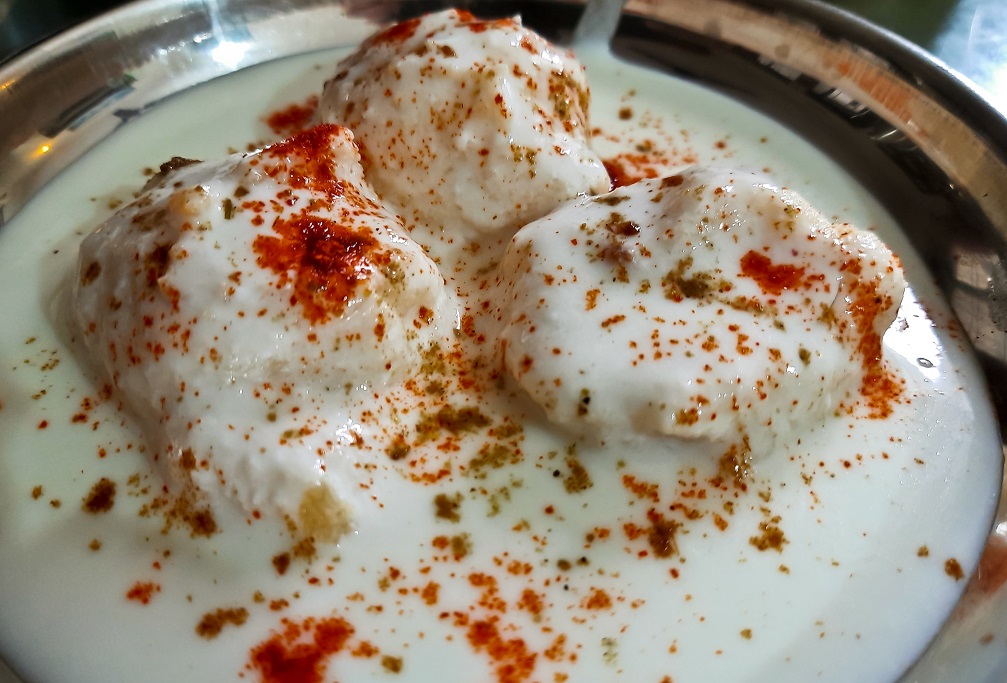 Prince Paan
Prince Paan in Greater Kailash I is nothing short of a legendary street food joint of Delhi. Started in 1965, it is now a favorite haunt among locals looking for an after-lunch or dinner chat and a snack. 
While Prince Paan has evolved into a more extensive establishment over the years, people primarily come here for their paan. A paan is an after-meal digestive consisting of a betel leaf stuffed with areca nut and other sweet and savory fillings. 
What makes Prince Paan unique is that their Paans don't leave your lips red. Moreover, the stall takes immense pride in sourcing the best ingredients, resulting in fresh and flavourful creations.
Prince Paan serves over 20 different variations of paan, from chocolate to mint and saffron to the trending "fire paan." Some are even named after famous Bollywood starlets like the Kareena Special. 
The price of a paan ranges from a modest $0.50 to a whopping $15 for Var Vadhu Joda, the perfect paan for couples to share.