The Treasury in Petra must be the most famous site in Jordan. Ubiquitous images, often taken at sunrise or sunset, show the beautiful structure carved into the sandstone mountain lit by golden sunlight as it peeks through the canyon. However, there's much more to Petra than the Treasury and often visitors don't realise quite how vast the World Heritage Site is.
Taking into account the size of the Petra park and the plethora of archaeological sites within, some planning is essential to enjoy the perfect visit.
Why you should travel to an Amber List Destination this summer
You'll walk a lot
Cars have been banished from within the protected site of Petra, and animal transport options such as horse, camel and donkey have been limited and controlled by the government. This means to get around you will rely on your own steam.
You can reduce the amount of walking you need to do by:
Staying in a hotel close to the entrance
Most hotels are located in the nearby town of Wadi Musa. This is where the cheapest hostels are, and some luxury hotels boasting excellent views and a long walk to the entrance.
There are a few hotels right next to the Petra park entrance. If you stay close to the entrance you can save around one hour of walking every day. Book well ahead, the hotels close to the entrance get full quickly.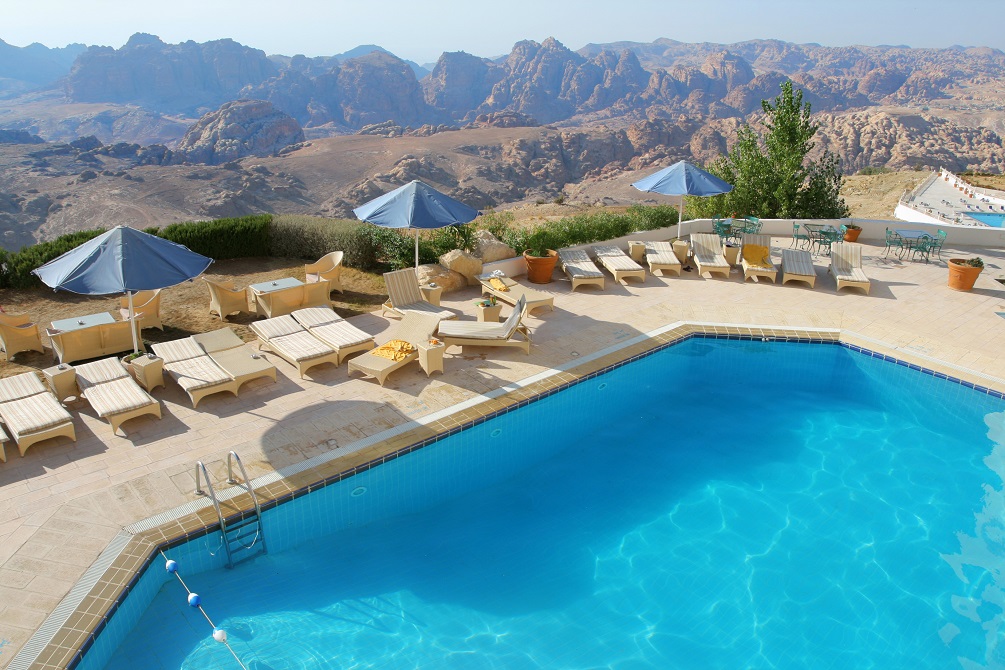 Or booking where they run a shuttle
If you can't stay close to the entrance then make sure your hotel offers a shuttle to and from the park entrance. This will save negotiating with taxi drivers when you've finally emerged from the park happy but exhausted and can't face the 20/30 minute trek up the hill to Wadi Musa.
5 Unmissable Adventures When You've Exhausted Diving In Aqaba
Considering riding a horse/camel/donkey
This is not for everyone, and there are definitely animal welfare considerations to keep in mind. Nevertheless, in the first section after the park entrance, you can ride a horse. Then, in the second section through the canyon to the Treasury, you can take a horse and carriage. After the Treasury, you can ride a camel, or if you want to take on the long road up to the Monastery you can ride a donkey.
Personally, I'm not a fan of tackling steep stone steps from a precarious position on top of a donkey, but many people do take this option and it certainly does save some walking.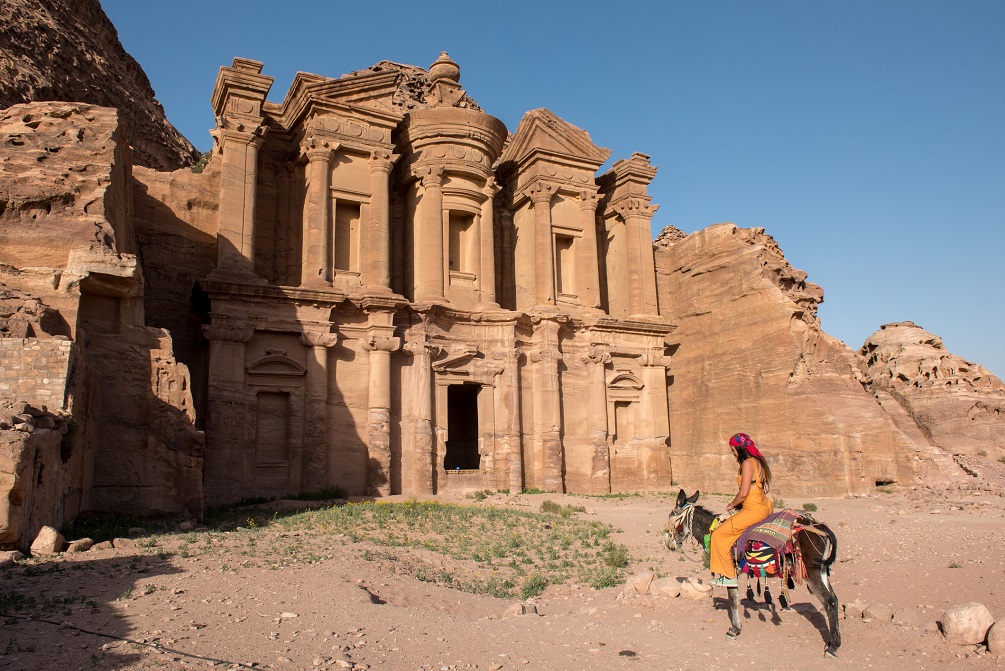 Take sustenance with you
Once you get inside the Petra park you are somewhat at the mercy of vendors. While they certainly should have the opportunity to earn a living, if you're travelling on a budget you might object to paying 3JD for 1.5 litres of water (when the going rate is 1JD or less).
Buy up water and snacks to carry in, and consider taking a packed lunch. Then, you'll save time and have JD left for that donkey ride up to the Monastery.
5 Amazing Adventures To Experience In Wondrous Jordan
Take your time
All too often I've been asked if one or two hours is enough time to visit Petra. If you only want to see the Treasury, then perhaps it can (just about) be done. But what a shame! The tickets have a hefty price tag, and it seems an utter waste to not see any of the other marvellous sites while you're there. 
Furthermore, the ticket price reduces the longer you spend. Per person, one day costs 50JD, 55JD for two days and 60JD for three days. You can easily see the value in staying longer. If you only come to Jordan for one day, without staying overnight – such as cruise ship passengers or visitors from Israel – the entrance fee jumps to 90JD p.p. 
In a two or three day visit, you can cover much more ground and enjoy shorter more leisurely days without missing out on key sites. Slow down, take your time and really make the most of your once in a lifetime trip to see one of the modern 7 wonders of the world.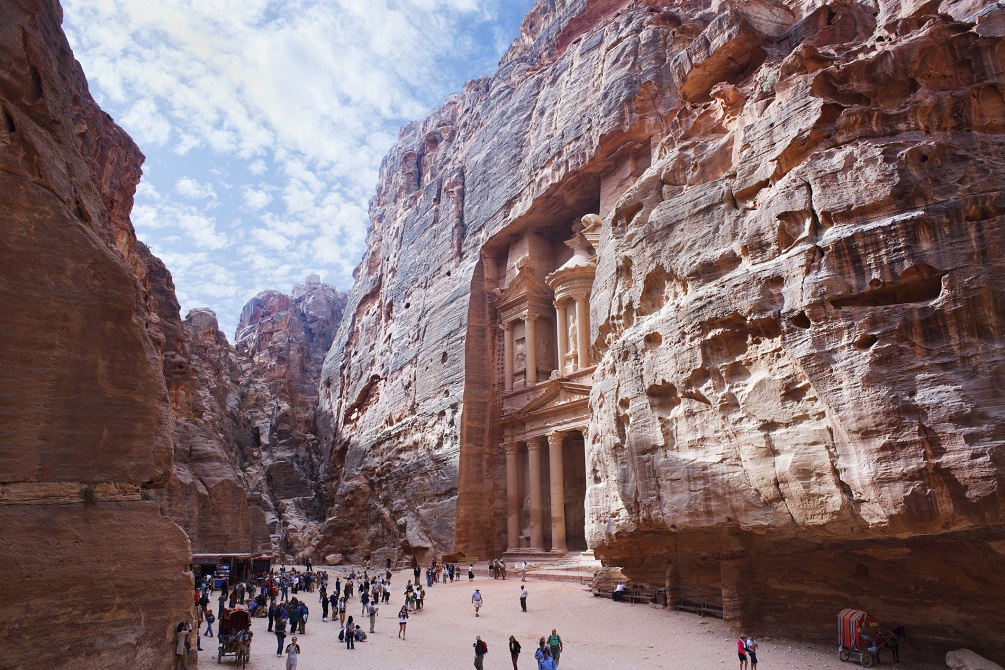 Plan your walking route
This may seem a bit droll if you're not a keen walker. However, there are significant benefits to looking at the sites in advance, deciding what interests you most and then planning your route. You can make sure you don't miss out and avoid exhausting yourself by trying to do too much in one day.
Three well-known popular sites are the Treasury, the High Place of Sacrifice and the Monastery. Unless you're a super-fit long-distance speed-walker you'll struggle to see those three places in one day. Both the High Place of Sacrifice and the Monastery involve punishing uphill hikes. Furthermore, you'll want your first sighting of the all-famous Treasury to be at sunrise, sunset or even on the Petra by Night tour. The Monastery is best seen at sunset. 
There's also a vast section of the site located between the Treasury and the Monastery which should be explored. This central area has a huge number of fascinating archaeological sites, like the street of facades, the theatre, and the church.
With a little advance planning you can decide on a must-see 'main' site for each day, and then choose a route that enables you to get to and from the said main site and see some other sites en-route.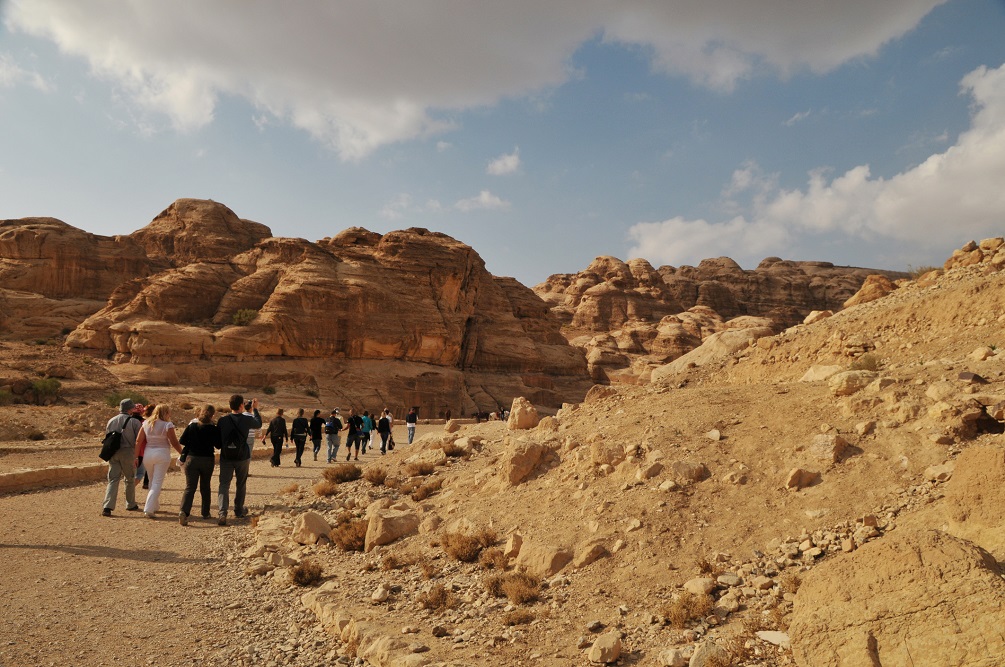 Consider using a guide
Visiting Petra with a guide isn't necessary, however, much can be gained from using a guide. They have the experience needed to plan the days and know what most people can realistically manage. They will also share valuable information about the sites you visit so you can appreciate them more.
English speaking guides are readily available and you can also find French, Spanish, German, Italian, Russian, Dutch, Hebrew and Greek speakers.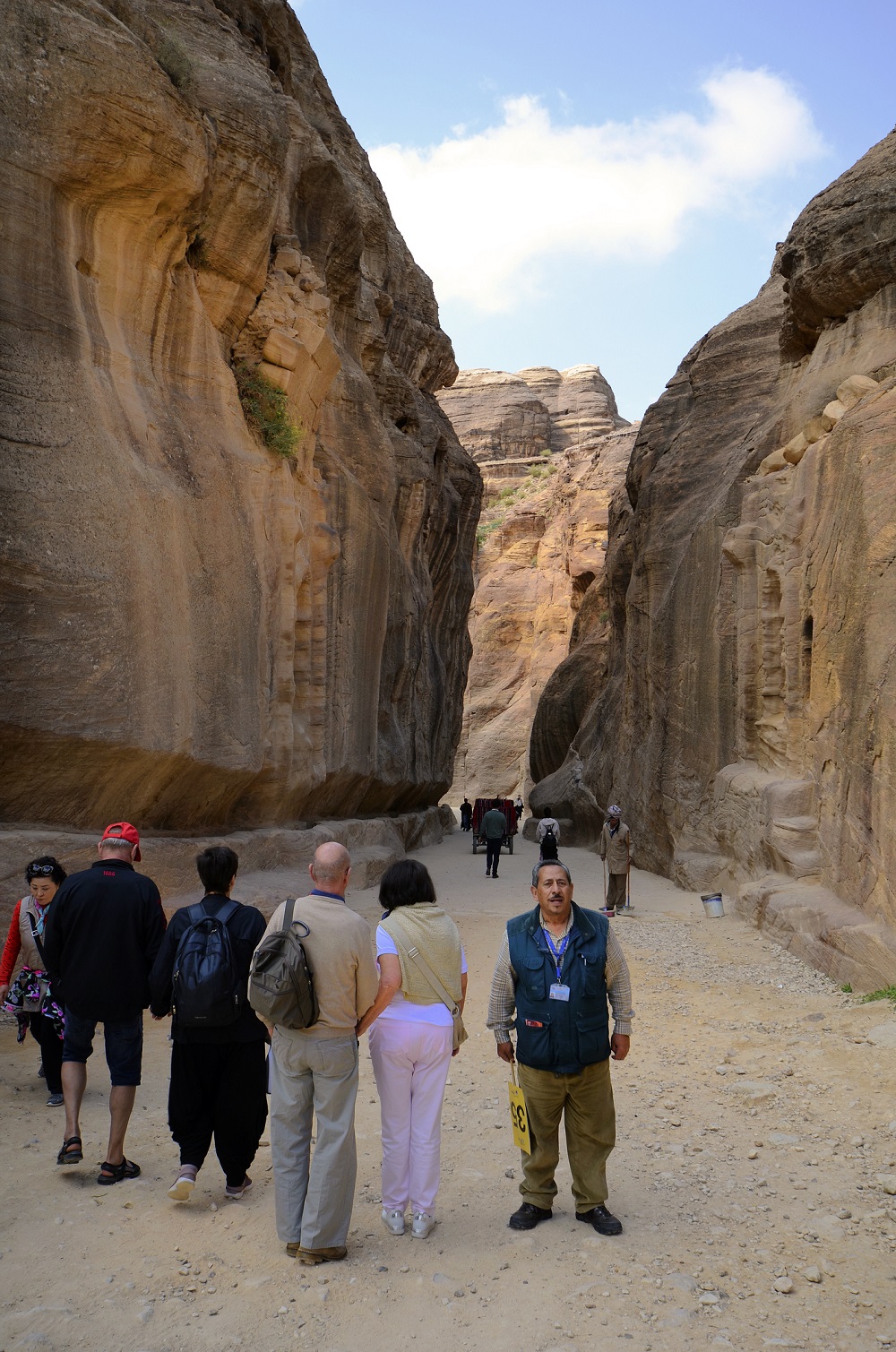 More than an Insta-op
Petra is more than an Insta-friendly photo-op, it's a vast archaeological site, still being investigated by archeologists and it's secrets gradually discovered. A little planning can go a long way and make a huge difference to your experience of the site. Think of it as the difference between forging lifelong memories and 'meh'.