An incomparable tourist destination with an artsy vibe, Melbourne is quite possibly the trendiest town in Australia and maybe even the entire Southern Hemisphere. 
A city brimming with impressive entertainment venues, eateries, and an easy-to-use extensive transport system, it often tops the chart as the most liveable place on the planet.
Spoilt with choices, tourists visiting Melbourne often find it challenging to fit in all of its charms in a single vacation. From the brightly colored booths of Brighton Beach and rides at Luna Park to the oldest public library in the country, botanical gardens, tram rides, and street art, the city has an excursion for every age and interest. 
Boutique hotels in Melbourne tend to carry forward the vibrant identity of the city. While comfortable and luxurious, many of these hotels are inventive in their design and present visitors with an occasion to become a part of Melbourne's heritage and quirky persona.
Notel
A boutique hotel in Melbourne for Instagram fanatics, Notel surprisingly promotes itself as "not a hotel." Consisting of six Airstream trailers, parked on the roof of a car park, it is, after all, quite a novel accommodation. 
Located on Flinders Lane, Notel promises an experiential stay like no other. The refurbished Airstreams are contemporary living spaces that are compact but highly functional and unique. Moreover, the excitement of staying at Notel starts from the very moment you book one of its coveted trailers.
There is no standard reception area at Notel, for example. Upon making a reservation, the guests are given directions but must find their own way to the site, using a code that opens an almost secret door to the rooftop.  
The Airstreams are surprisingly high-tech and a delight to stay in for individuals and couples. Each trailer has a complimentary minibar with snacks and beer, an in-room photo printer, en-suite shower room, free WiFi, and Netflix on iPad. If you desire extra indulgence, one of the trailers even comes with a private outdoor jacuzzi.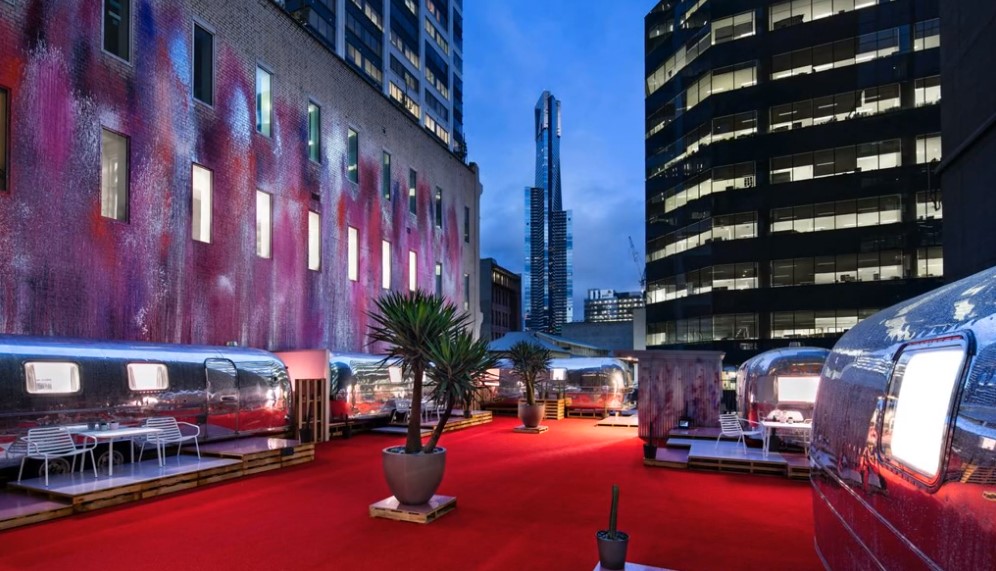 Jazz Corner Hotel
The Jazz Corner is a music-themed hotel that isn't just for jazz lovers. However, you are likely to appreciate its nuances much more if you enjoy the genre. 
Located opposite Flagstaff Gardens, Jazz Coner is among the best boutique hotels in Melbourne because it is a complete entertainment hub. Besides offering tourists a place to spend the night, it has a café, the Bird's Upstairs bar, and Bird's Basement Jazz Club, an event space famous for its live music sessions on Fridays and Saturdays.
Guests staying at the Jazz Corner can choose between studio, one, and two-bedroom apartment-like spacious abodes. Several of the rooms come with balconies granting panoramic city views. 
Adorned with splashes of glowing colors and jazzy features like LP covers and posters, the rooms have free WiFi, docking stations, air conditioners, a fully equipped kitchenette, and en-suite baths.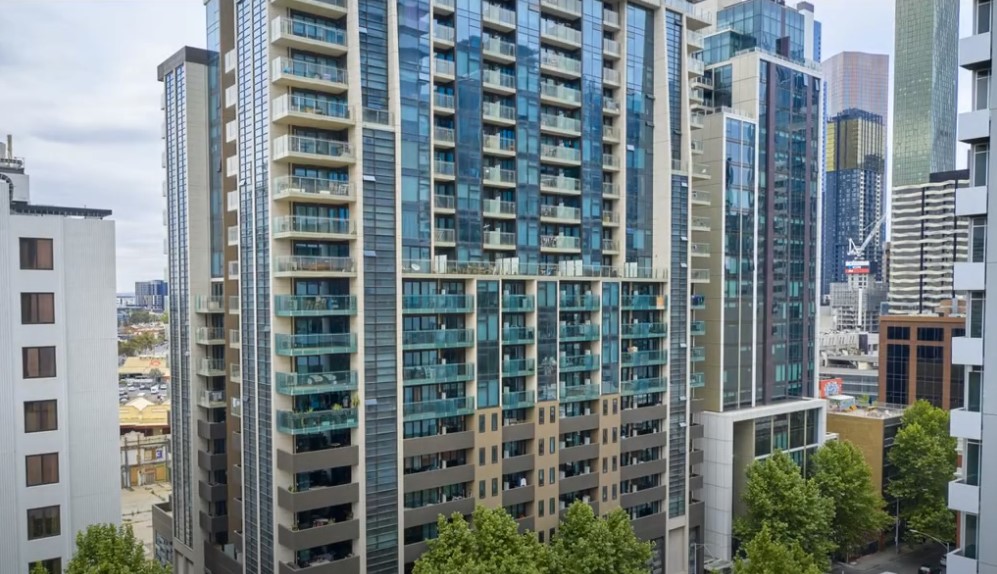 Adelphi
Adelphi is another Flinders Lane iconic accommodation, having won several awards as the best boutique hotel in Melbourne. 
The 38-room art-filled, bright, and vivid Adelphi comes with a rooftop pool and is home to the famous Om Nom Kitchen. At Om Nom, diners can attain dessert nirvana through carefully prepared sweet treats that are a rage across the city. While they do have savory options, the dessert degustation menu at Om Nom is a must-have, whether you are staying at Adelphi or not. 
The hotel itself is inside a 1938 building that was previously a warehouse. Ever since its conversion into a residence in the 1980s, Adelphi has grown to become one of the city's most treasured accommodations.
Today, the rooms at Adelphi are in a class of their own. Featuring bold colors and artistic elements, each abode boasts modern-day luxurious amenities. Among the in-room specialties at the hotel are coffee stations, complimentary minibar, free WiFi, movies on demand, free local calls, TVs, desks with power hubs, and double vanities in the en-suite bathrooms.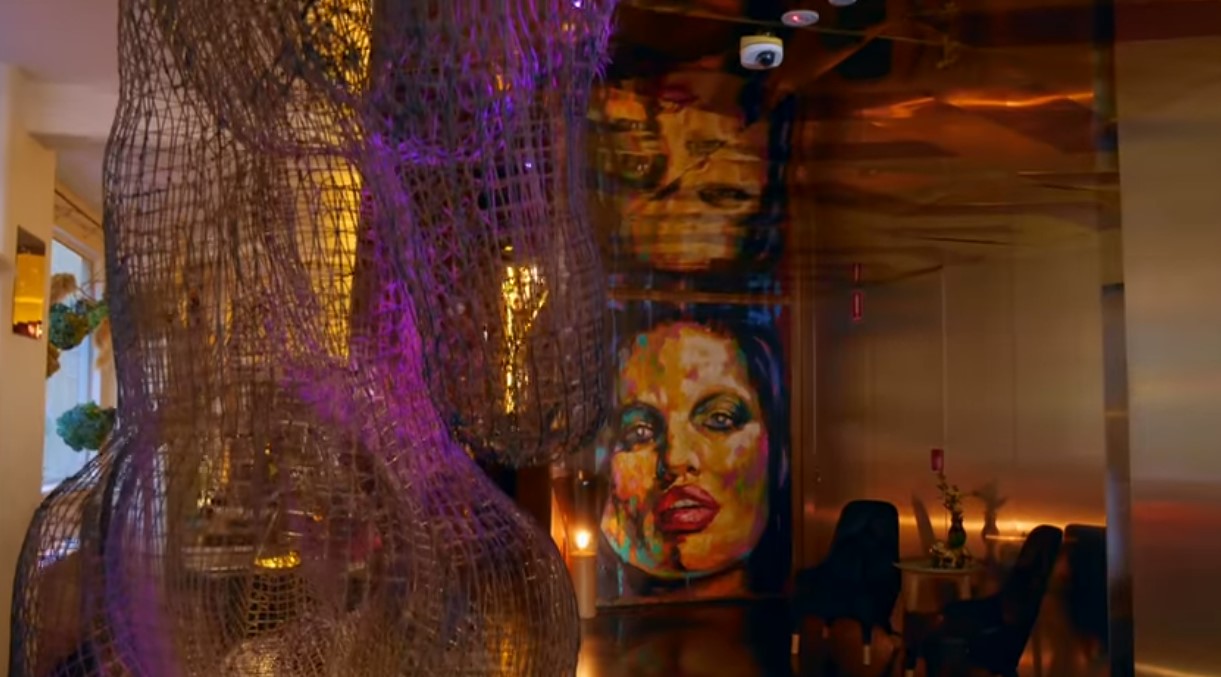 Zagame's House
Zagame's House screams boutique in every possible way. Its location in Carlton, Melbourne's "Little Italy", is conveniently near the Central Business District. 
Owned by brothers Robert and Victor Zagame, the 97-room hotel might seem large, but it packs in various personal touches that give it a homely character. 
And then there are the rooms at Zagame's House. Sleek and stylish the bedrooms are straight out of a design magazine's pages. Moreover, pet-friendly and aesthetically decorated, these abodes come with contemporary conveniences that help make every stay as comfortable as possible.
Helping make Zagame's House one of the best boutique hotels in Melbourne are its various facilities. The hotel has a Fiat, lovingly named Freya, that guests can rent. Then, the in-house 1851 Coffee+Kitchen and Lord Lygon Wine Shop are excellent spots for a meal, date, or casual meetup.
Finally, the highlight of any stay at Zagame's House is the option of having a Maître Z. A man-Friday of sorts, the Maître Z is available 24-hours a day and acts as a personal butler, concierge, language teacher, and travel agent all rolled into one.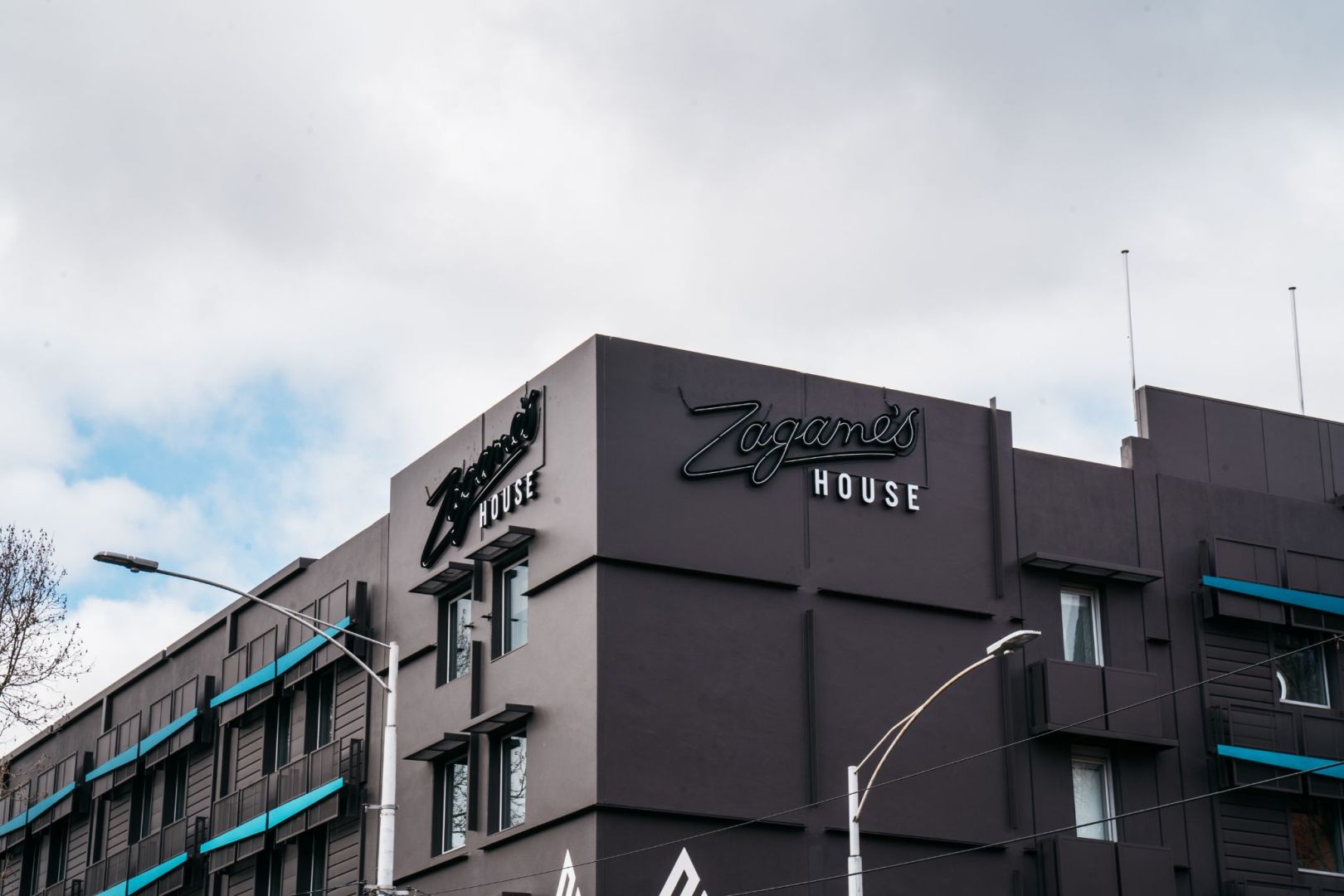 Pegasus
The versatile nature of Melbourne and its attractions have made it a favorite among families. When traveling with children or in a smaller group, the Pegasus is your best option for staying in the city.
The four-star property, near to CBD, is actually an Apart'Hotel. Consisting of the studio to two-bedroom apartments, it provides complete hotel-like services to both long and short-stay guests.
The guestrooms at Pegasus are plush and sunny, with ample living spaces. All the apartments have a kitchen, and in some cases, themed bedrooms for children. The higher Executive Floors promise the best city views in Melbourne. 
A stay at Pegasus is about convenience, and thus, the hotel has a 20-meter indoor heated pool, gym, self-service laundry, free WiFi, and a 24-hour reception. Moreover, its in-house restaurant serves delicious seasonal dishes in a colorful and open area.