The United States of America is a treasure chest of national parks filled with dense forests, steep mountains, snow-capped peaks, waterfalls, and mighty rocks. If you're a hiker, you have the luxury of choosing from a wide variety of trails that are equipped to give you a slew of unique, life-changing experiences. The best part? Almost every one of these trails is well-maintained, easily accessible, and studded with state-of-the-art facilities to ensure comfort and safety when you're out in the wild.   
While you have many options to choose from, finding that perfect trail to fit your hiking style becomes tricky. To simplify things, we've put together a list of the 10 best hiking trails in America that covers every type of adventure. 
Half Dome
The Half Dome trail is nestled in Yosemite National Park, California. This hiking trail happens to be one of Yosemite's most sought-after attractions as it boasts of a 5,000 feet elevation. In its entirety, the Half Dome trail is around 14 to 16 miles long, and this trek isn't for the faint-hearted. 
Half Dome cables enable you to climb the last 400 feet of this massive granite dome to the summit. Fortunately, you don't need any rock climbing gear to complete this stretch, so pack light. 
On your way up, you see the beautiful Vernal Fall and Nevada Fall, which are absolutely breathtaking.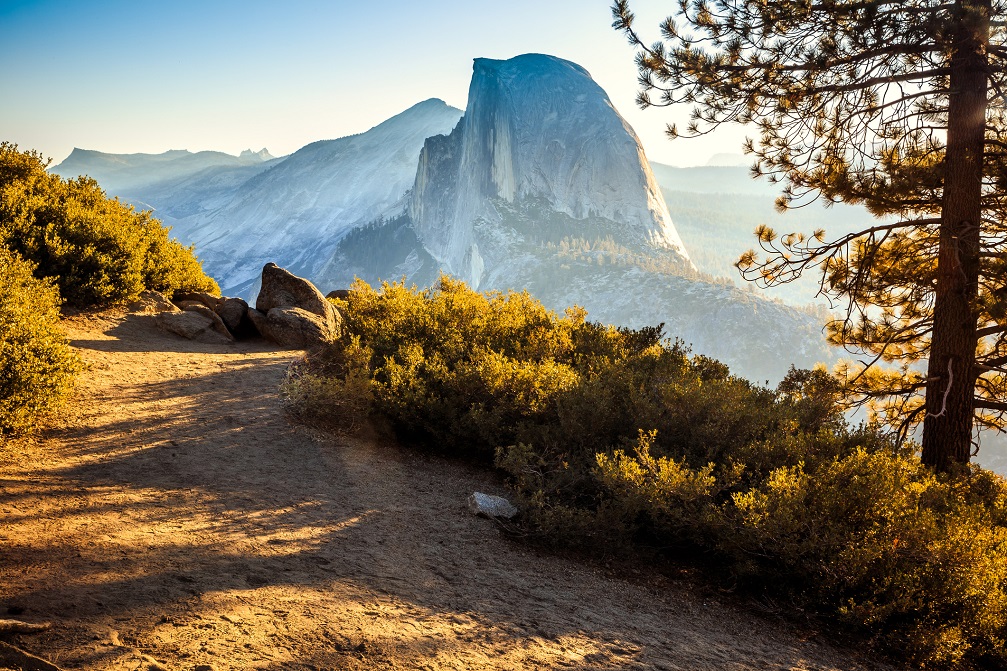 Angels Landing
Situated in the Zion National Park, near Springdale in Utah, Angels Landing is a 2.4-mile trail, and it offers you the most picturesque views of the canyon. The best time to hike this trail is between February and October, as winters get dangerous. 
Hiking on Angels Landing is like walking on the edge, literally. With its narrow ridges and 1,000-foot drops on either side, stomping the spine of this trail is intimidating but rewarding.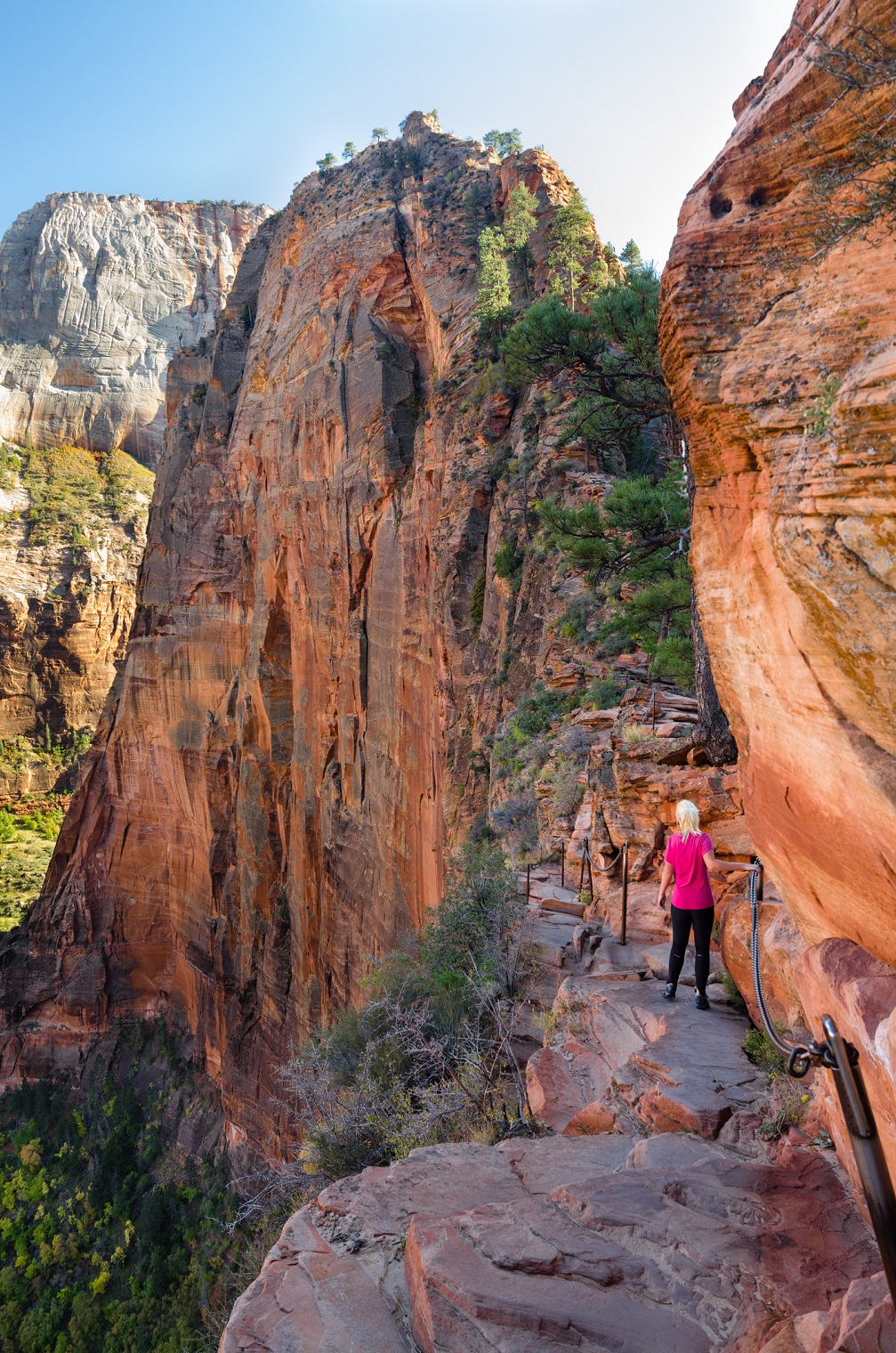 West Maroon Creek Trail 
Nestled in the White River National Forest, the Maroon Creek Trail is set close to Aspen in Colorado. This incredible picturesque trail has everything you'd wished for in a hike—a scenic route in nature studded with a pristine lake, exotic flowers, hot springs, and so much more. 
The Maroon Creek trail is ideal for hiking with families and children. It is also pet-friendly as long as you keep your dogs leashed. 
The Maroon Creek trail is an out and back path, and it's about 6.9 miles long. At every point during your walk, you're surrounded by different species of trees and shrubs, making this trail perfect for nature trips, camping, and backpacking in America.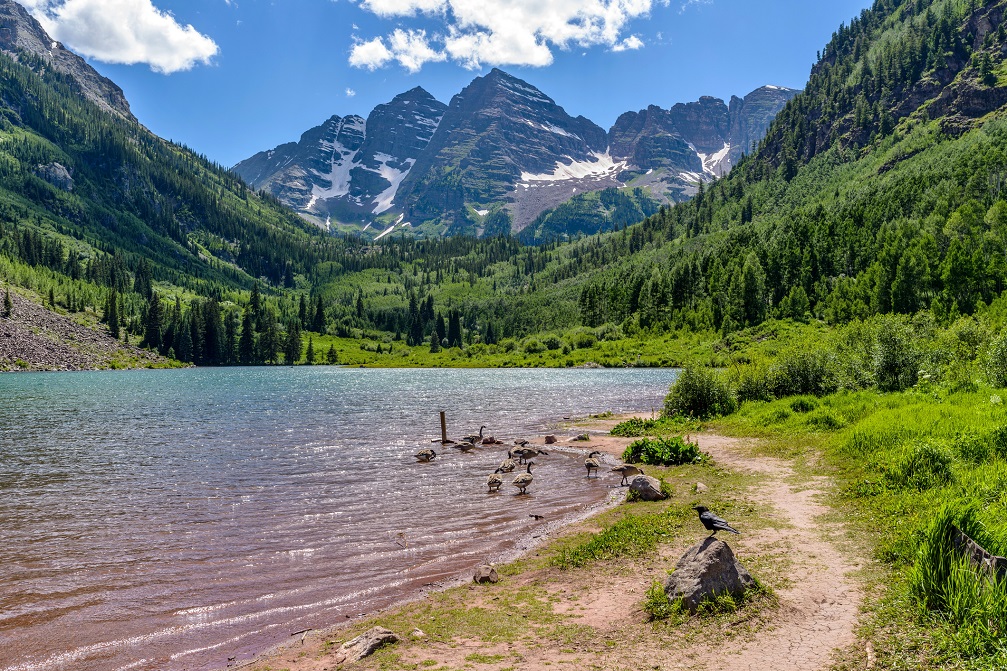 The Narrows
The Narrows is one of the most exquisite and off-beat hiking trails in America. This versatile trail is divided into sections, each offering you a different experience. For example, the first stretch of The Narrows includes a short walk in the river. Yes! Here, you'd be walking inside the Virgin River instead of walking around it. 
The Wall Street section of The Narrows features picture-perfect rock formations characterized by large and flat rocks on either side. The Narrows also includes a side trail of the Orderville Canyon that offers you a place to rest by the river during your hike. The whole time, on the Narrows, your feet are in the river, and you're surrounded by an incredible landscape that will blow your mind.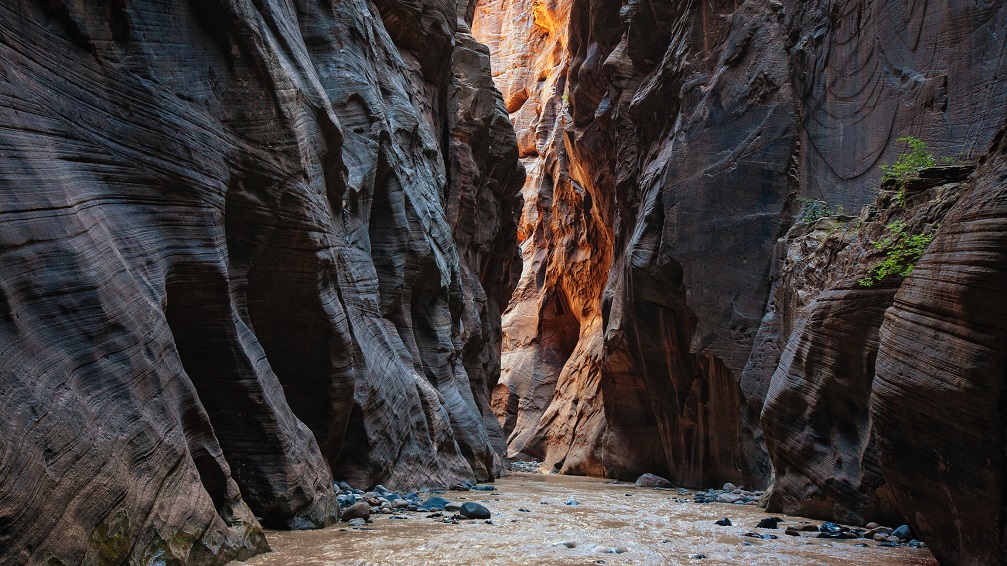 Tuckerman Ravine Trail 
The best way to get to Mt. Washington Summit is to hike on the Tuckerman Ravine trail. This trail is about 8 miles both ways, and it could take you anywhere between five to nine hours to complete. 
Hiking up to the Mount Washington Summit via the Tuckerman Ravine trail will bring you to an elevation of about 6,288 feet. This is the highest point in New England, and the views from this cliff are simply extravagant. So if you're looking for mountains to hike in USA, this one's a great option.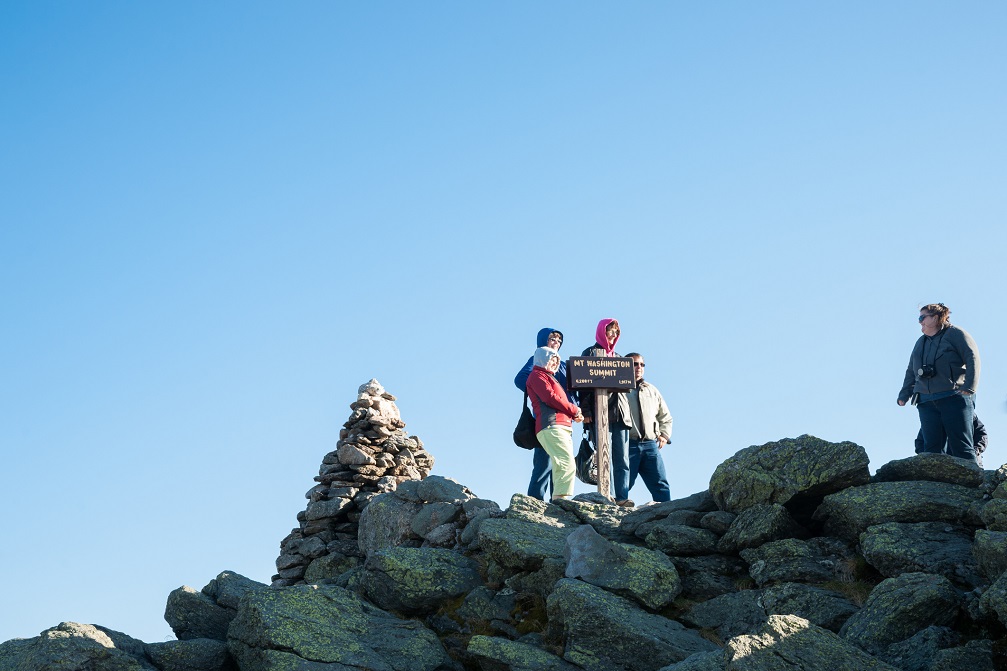 Kalalau Trail
The Kalalau trail is tucked away in the lush forests of the Hāʻena State Park in Hawaii. This tropical adventure is filled with visual treats and inspiring routes that undoubtedly earn a spot in your "bucket list hikes the USA." 
The Kalalau trail flows along the north shore of the island of Kauai, and it's an 11 mile-long walk. The trail is difficult for those who don't hike often, but it's got the most exciting surprises in store for you. The Kalalau trail overlooks the gorgeous ocean waters that engulf the coast, and the inner trail will take you through several fresh-water streams, forest-covered hills, and awe-inspiring viewpoints.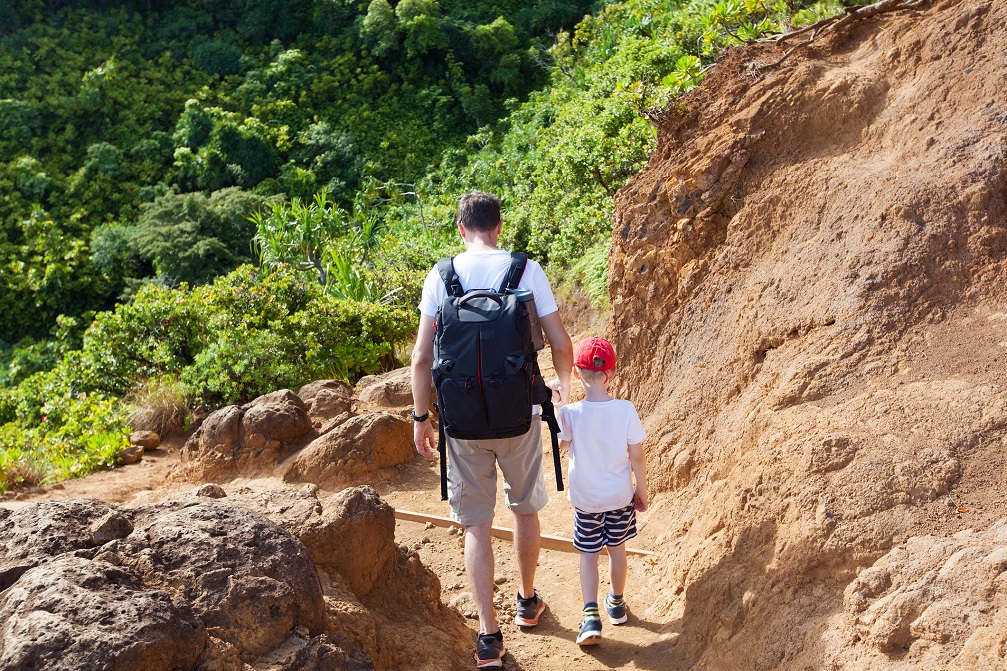 Lost Mine Trail 
The Lost Mine trail is situated in the Big Bend National Park in Texas. This trail features views of the desert and rocky mountains that have existed for centuries. It's a short and sweet trek of about 4.8 miles, and the trail gives you an elevation of about 1,100 feet. 
It's always quite hot and sunny on the Lost Mine trail, so make sure you're stocked up on plenty of water. You could even bring out your summer hats and hike in shorts for a comfortable experience.  
Perfect for day hikes, it takes about three to four hours to trek the Lost Mile trail. This part of the country is also home to mountain lions and black bears, making this trail all the more exciting for wildlife enthusiasts.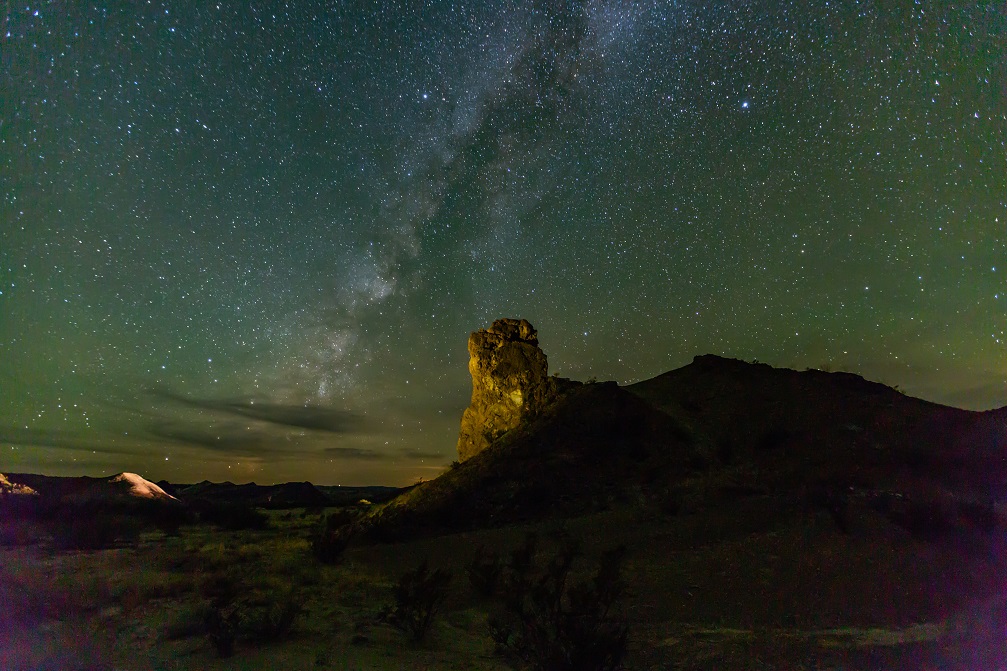 Upper Emerald Pool Trail
Here's another exciting trail at Zion National Park in Utah. The Upper Emerald Pool trail may be one of the shorter trails in the country, but it's action-packed and full of adventures. 
The trail commences with the Virgin River bottom, surrounded by views of the Zion Main Canyon. As you hike further, the Upper Emerald Pool trail brings you up to Heaps Canyon and presents you with enchanting waterfalls and the glittery Navajo Sandstone Cliffs. Continue hiking, and you'll find yourself in a pine forest where you might spot some wildlife. Get to the top of the trail and bask in the views of the Upper Emerald pool and gushing waterfalls. 
This trail is about 2.2 miles long and only takes two hours to complete. This means you can spend the rest of your afternoon enjoying a nice picnic overlooking Zion National Park.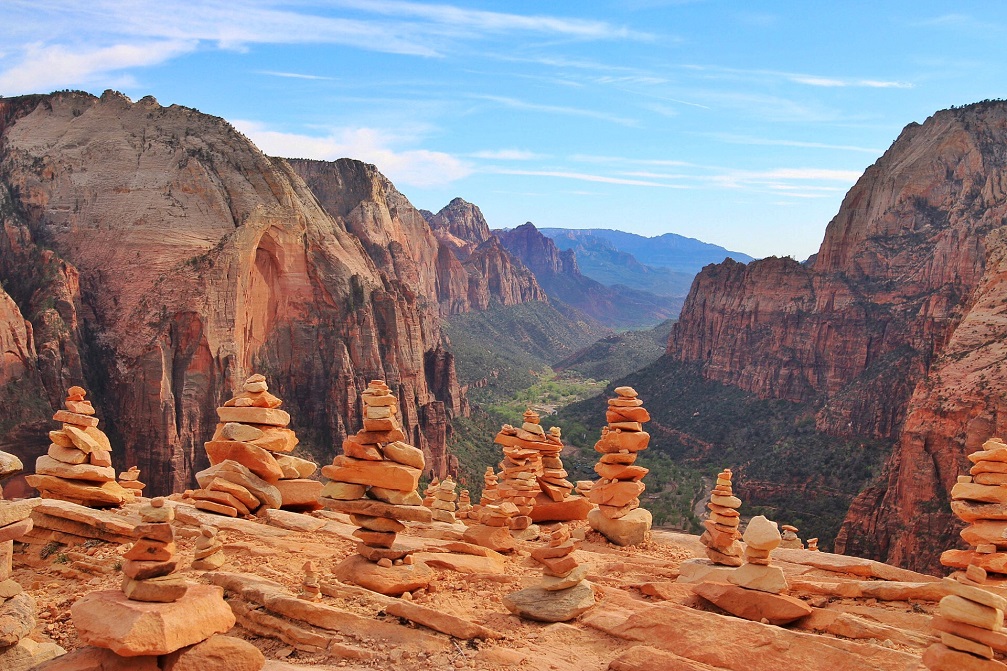 Devil's Garden
Devil's Garden in Arches National Park, Utah, works as a hiking trail and a camping ground. So if you're backpacking, this trail is your kind of adventure. This loop hiking trail is around 8.1 miles long, and over the course of the hike, you will come across seven naturally carved arches like Dark Angel, and the Partition arch spread across the trail. 
Devil's Garden has a spacious and well-managed campground, and it's equipped with fifty individual sites. This campsite can easily accommodate two separate groups of ten campers each. The ground comes with flush toilets, picnic tables, barbecue grills, and water dispensers to ensure you have everything you need for your overnight escapade.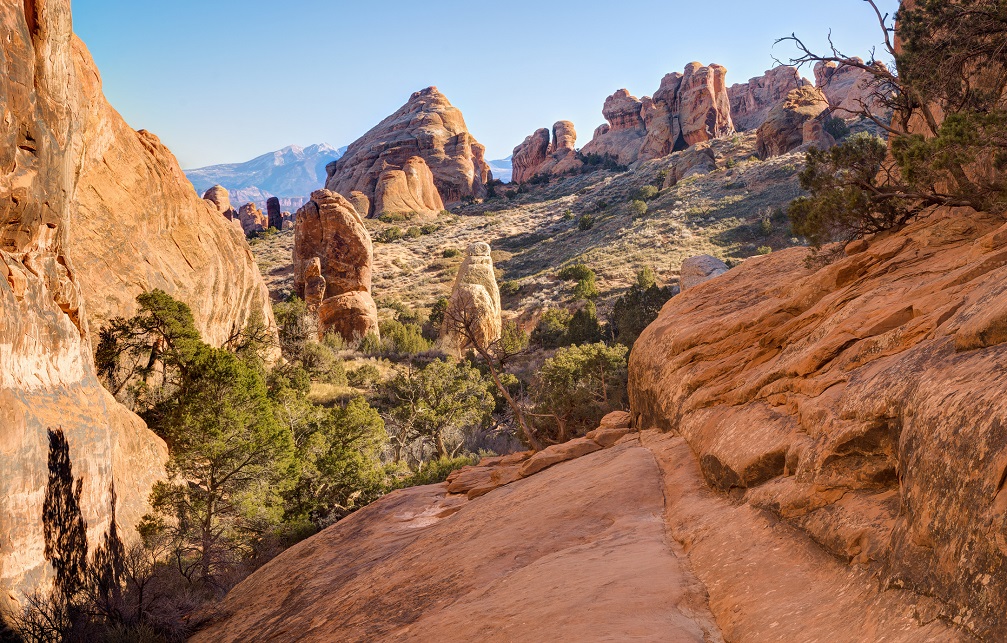 Nankoweap Trail
The Nankoweap Trail along the Grand Canyon National Park is one of the toughest treks to take on. There aren't any natural sources along this 14-mile long trail, and it goes up as high as 8,800 feet. 
The trail covers Marion Point, Tilted Mesa, and Nankoweap Creek. From there, the path opens onto the desert floor, and a walk to the Colorado River isn't too far from here. 
This trail urges only the most experienced and professional hikers to stand up to the challenge as it will take a lot out of you. But isn't that the beauty of it?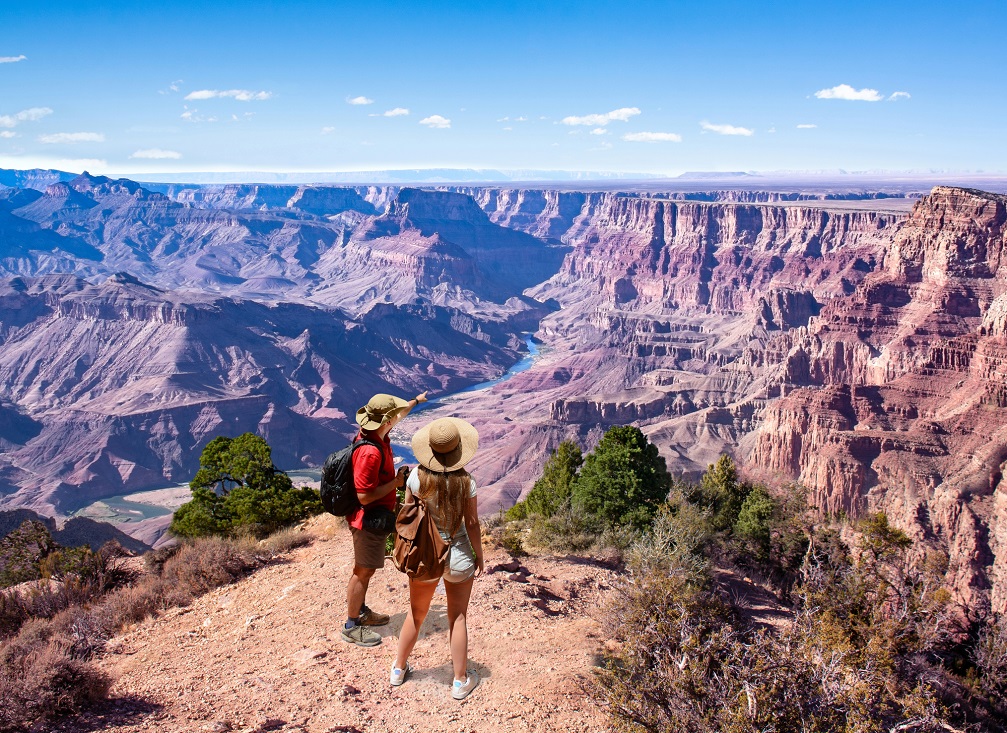 Final Thoughts 
Picking the right trail for your hikes makes all the difference. We understand how difficult it is to choose a trail that would suit you best, so we hope our list of the best hikes in America is of some help.