United Airlines is expanding its transatlantic network to London as the United Kingdom eases quarantine requirements for properly vaccinated US and EU travelers beginning Monday.
From next month, the airline will operate up to 40 flights per week between the United States and Heathrow, including a second daily frequency from Washington DC and a daily service from Houston, up from five weekly flights.
Additional London services, as well as new Boston flights, are expected to begin in the coming months.
United will continue to fly to London on a daily basis from Chicago, New York/Newark, and San Francisco. In September, the airline intends to maintain the six daily flights.
Clive Wratten, chief executive of the Business Travel Association, praised the UK's decision to allow double-vaccinated travelers from the US and EU to enter without quarantine.
He stated, "This is a vital shot in the arm for the travel industry and places the UK at the forefront of international protocols.
"The key to success is for other nations to reciprocate and get people traveling safely for business and leisure once more."
The US, on the other hand, is unlikely to reciprocate by eliminating its travel ban on citizens from other countries until September, despite the UK's efforts to have the country open up sooner.
A year before the pandemic, almost five million Britons visited the United States, while over 4.5 million Americans visited the UK.
Senior vice president of the World Travel & Tourism Council, Virginia Messina, said the industry would receive a "big boost," but that "we won't see the full effect" unless the US reciprocates with a similar action.
She continued, "Research shows that before the pandemic US visitors to the UK contributed more than more than £4 billion to the economy in 2019, underlining the importance of transatlantic travel.
"We urgently need internationally coordinated action to reopen borders to safe international travel for all visitors who are fully vaccinated or can show proof of a negative COVID-19 test.
"Harmonisation would restore international mobility, ensure reduced protocols for vaccinated travelers, emphasize the importance of global vaccine recognition, and enable global use of 'digital health passes'."
Passengers traveling to England must be fully vaccinated with licensed vaccines in the United States, take a test prior to departure, and a PCR test within the first two days of arrival. They'll also need to fill out a passenger locator form and provide proof of residency in the United States before flying.
Scotland and Wales have likewise decided to reopen their borders as of next week.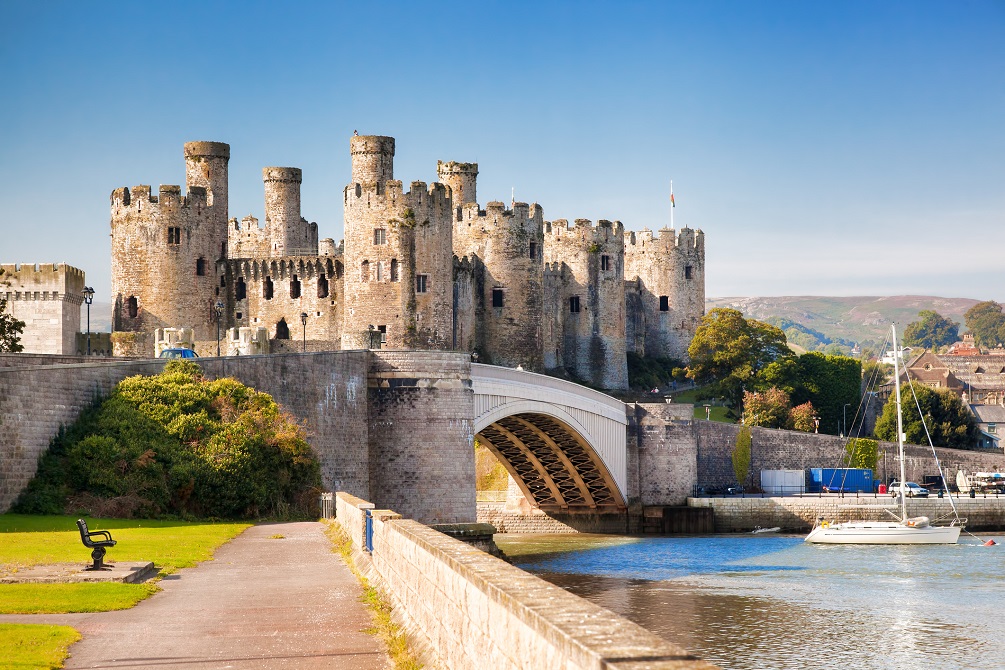 Joanne Dooey, president of the Scottish Passenger Agents Association, said:"It's gratifying that Scotland is to follow the UK government's plans to relax the requirements for those arriving from EU and USA.
"It's important to remember however, that traveller confidence is at an all-time low as changes have followed changes to international travel and U-turns have been made within the space of days.
"We hope that, because this suite of changes is for so many territories, these new regulations may stay in place long enough to build some confidence in both inbound and outbound travellers.
"We urge anyone considering travelling abroad to make their booking through a travel agent and not to book independently. And above all not to book various elements of a trip such as flights and accommodation separately. Travel agents across Scotland are ready to give advice and guidance to travellers."
After Mexico, the United Kingdom is the second most searched overseas destination for US travelers on Skyscanner in the last month.
United's worldwide network and alliances vice president Patrick Quayle reacted angrily to Transport Secretary Grant Shapps' statement on Wednesday. "Yet another major milestone in recovering from the Covid-19 pandemic with the opening of one of the most important markets from the US."
He continued, "United has demonstrated that we can operate flights between the U.S. and England safely and we are eager to help rebuild these economies by facilitating business and leisure travel." 
United has served Heathrow for nearly three decades and has maintained nonstop service between the United States and London throughout the pandemic.
This summer, the airline added additional routes to Athens, Dubrovnik, and Reykjavik to its European network.