The Scottish government plans to unify its overseas travel testing standards with those announced by the UK government last week.
Michael Matheson, the Cabinet Secretary for net-zero, energy, and transportation said the decision was made "after careful evaluation of the logistical, health, and economic implications."
On Friday, the Scottish government issued the following statement, "Pre-departure tests for fully vaccinated travellers will be removed. Travellers from non-red list countries who have been fully vaccinated in a country that meets recognised standards of certifications will no longer be required to provide evidence of a negative test result before they can travel to Scotland.
"For practical purposes, Scotland will also align with the UK post-arrival testing regime. Details for the UK are still being finalised and we will continue to engage with the UK Government ahead of confirmation as soon as possible."
The statement further announced, "Separately, in consultation with Public Health Scotland, the Scottish government will consider how additional safeguards and surveillance of inward travel can be implemented to guard against the importation of new variants. This will be at no cost to travellers. Details will be set out in due course."
Matheson also said: "We have concerns that the UK government's proposals to remove the requirement for a pre-departure test for some travellers could weaken our ability to protect the public health of Scotland's communities.
"However, we also recognise that not having UK-wide alignment causes significant practical problems and creates disadvantages for Scottish businesses. Also, if non-alignment led to travellers to Scotland choosing to route through airports elsewhere in the UK, the public health benefits of testing would be undermined in any event."
"We have urgently considered all these implications, weighing any possible impact on the public health and the logistical realities. After liaising at length with stakeholders from the aviation sector to understand the impact of adopting a different approach in Scotland, we have reluctantly concluded that, for practical reasons, alignment with the UK is the best option."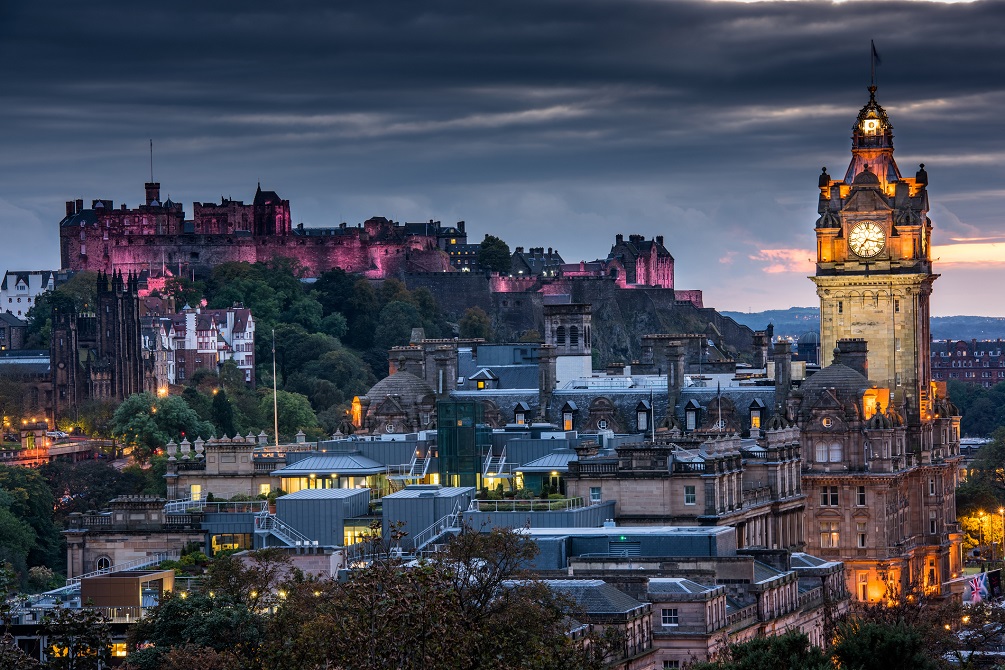 Joanne Dooey, SPAA president said:  "The removal of the pre-departure in-destination test and the change to an initial lateral flow test on arrival back in Scotland is hugely welcome, but the delays which Scottish travellers experience with the confirmation of these changes does nothing to instil confidence to travel to and from Scotland.
"There's unlikely to be a rush to the travel agents this weekend to book for October breaks during the school holidays, as the timing means that most families will be unable to organise the time off work now to go on a family break.
"Those who did want to travel have already booked flights departing from English airports. Travel agents have also recently experienced clients who are already booked on a holiday departing from Scotland, requesting that their return flight is changed to a flight returning to England. So, the impact won't be immediate but these changes to bring us into line with England could be the start of recovery for the beleaguered travel sector."
Jacqueline Dobson, Barrhead Travel President said, "It is very welcome to hear today that Scotland intends to fall in line with the UK government's relaxation on testing. We have said all along that a four nations approach is critical to recovery and this news means that inbound and outbound travel businesses can plan for the same recovery opportunities as other businesses across the UK.
"We now turn to the UK government to urgently update the industry on the final plans for post-arrival testing to bolster customer confidence ahead of half-term."
Abta chief executive Mark Tanzer welcomed the announcement. He said: "Testing requirements have been a huge barrier to foreign travel for many people, stalling the travel industry's recovery, so it is really welcome news that Scotland plans to relax testing requirements, in line with those in England, from October.
"A consistent approach across all four nations is crucial to ensure consumers understand the rules and feel confident to travel again, which will enable the travel industry to get back on its feet, and we made this clear in a letter to the devolved administrations this week.
"While it is encouraging the Northern Ireland Executive will also drop pre-departure tests, we urge them to go further and remove the requirement for day two PCR tests as well and want the Welsh government to take the same approach."