Qatar Airways will begin flying their new Boeing 787-9 Dreamliner passenger aircraft, which will feature the much-anticipated new Business Class Suite, on a number of key European and Asian destinations on Friday, 25th June 2021.
The aircraft, which will fly from Doha to Athens, Barcelona, Dammam, Karachi, Kuala Lumpur, Madrid, and Milan, has a total passenger capacity of 311 seats, includi ng 30 Business Class Suites and 281 Economy Class seats.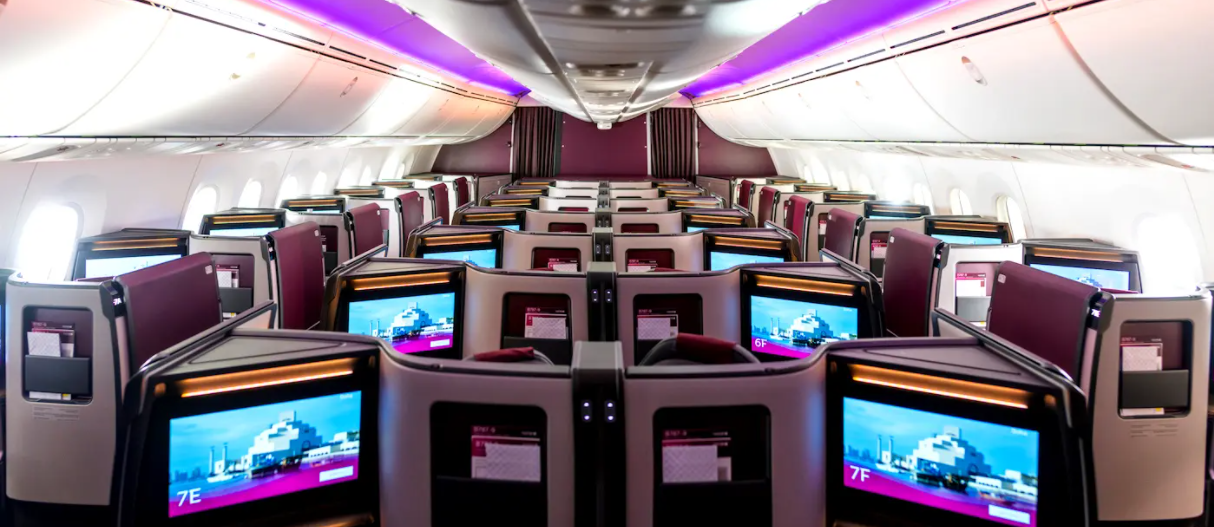 His Excellency Mr. Akbar Al-Baker, Qatar Airways Group Chief Executive, said: "In-line with our commitment to offering our passengers an unparalleled travel experience, we are pleased to introduce this much-anticipated Business Class Suite on Qatar Airways' newest wide-body aircraft the Boeing 787-9; which will debut onto a number of key routes within our network".
"The new Business Class Suite sets yet another industry standard with a uniquely private experience for premium passengers travelling with us, which is becoming increasingly valuable during this pandemic, while showcasing Qatar Airways' 5-star standards of excellence and Qatari hospitality that are quintessential on all of our flights."
Each suite, which is laid out in a herringbone pattern with a 1-2-1 configuration, has direct aisle access and a sliding door for the ultimate in privacy and comfort. The Business Class Suite converts into a 79-inch fully-flat bed, providing superior comfort on board. Passengers can keep their personal phone in a dedicated phone holder that features wireless charging technology that works with both iOS and Android devices.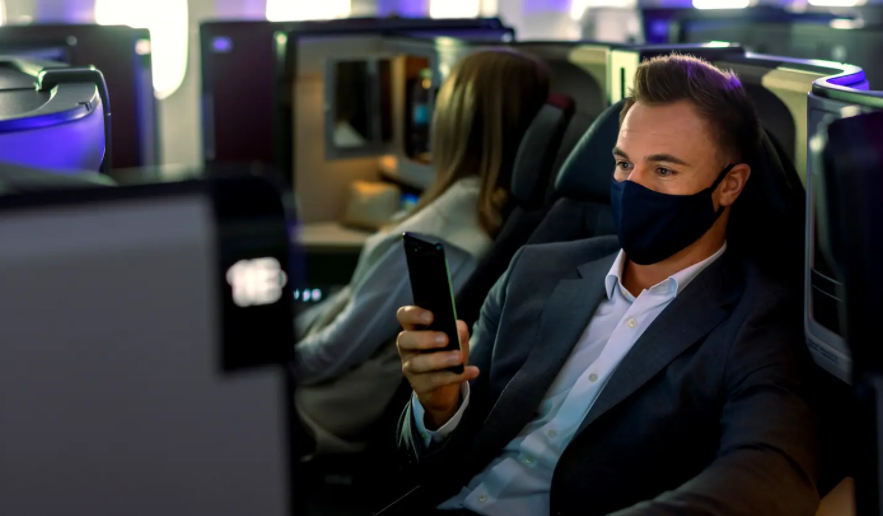 The Recaro-produced seats in Economy Class are cutting-edge in terms of design and technology. Each seat has a Panasonic IFE touch screen with a 13-inch display and a personal electronic device mount for both mobile and iPad devices. The seat has a rotatable armrest that can be stored completely into the backrest, making it more comfortable and spacious.
The Boeing 787-9 is the most recent addition to Qatar Airways' fleet of Boeing aircraft. Due to its strong fuel efficiency and excellent reliability record, the airline, which was the Middle East launch client for the Boeing 787, has continued to operate their fleet of 30 787-8s during the COVID-19 pandemic.