Due to concerns about the delta strain of Covid 19, Portugal has followed Malta in allowing only fully vaccinated British vacationers to travel quarantine-free.
Malta's tightening of restrictions occurred just one day after the Mediterranean island was added to the UK's international travel green list.
Those who come to Malta after 3oth June will be subjected to a 14-day quarantine if they cannot prove they have had two vaccinations.
Travel from the UK to mainland Portugal will be subject to the same 14-day quarantine restriction starting today (Monday), according to updated travel advice from the Foreign Office.
The mainland of Portugal remains on the amber list, having unexpectedly shifted from green on 8th June prior to the traffic light system review last week.
Those who have had both doses of the vaccine at least 15 days before travel will be excused from having to present a PCR test on admission to the Portuguese island of Madeira, which joins the Balearics and Caribbean islands such as Barbados on the green 'watch list' from 4 a.m. on Wednesday.
The amendments add to the already-confusing requirements for international travel as the summer season approaches.
Last week, an effort by French President Emmanuel Macron and German Chancellor Angela Merkel to implement a Europe-wide quarantine rule for persons flying into the EU from the United Kingdom was blocked.
According to the Telegraph, French and German officials are expected to use a Covid-19 meeting this week to put additional pressure on the rest of the EU to join with them in order to stop the spread of the delta form.
Given their reliance on incoming tourism, Spain and Greece rejected the idea of imposing a blanket ban on UK tourists on Friday.
Kyraikos Mitsotakis, Greece's prime minister, said: "Regarding the delta variant, in my intervention, I said that we should not adopt a logic of new restrictions but, on the contrary, accelerate the vaccinations."
The push by France and Germany, according to Henry Smith, Conservative chair of the Future Aviation Group, is "more of a political endeavor" than a requirement based on Covid-19 data.
He stated in the publication, "I think the EU probably sees trying to shut Britain out of international travel as being a competitive advantage to themselves, but I think that's quite short-sighted," adding that the measure could harm Continental economies by preventing business and tourism travel.
"Good luck getting the Spanish Greeks and Portuguese to agree to that, because I think they will rightly look at the imperatives for their economy," Smith said.
Tui verified its green destinations of Antigua, Ibiza, Majorca, Menorca, Barbados, Grenada, Madeira, Malta, Iceland, Gibraltar, and Jersey in a Friday afternoon update.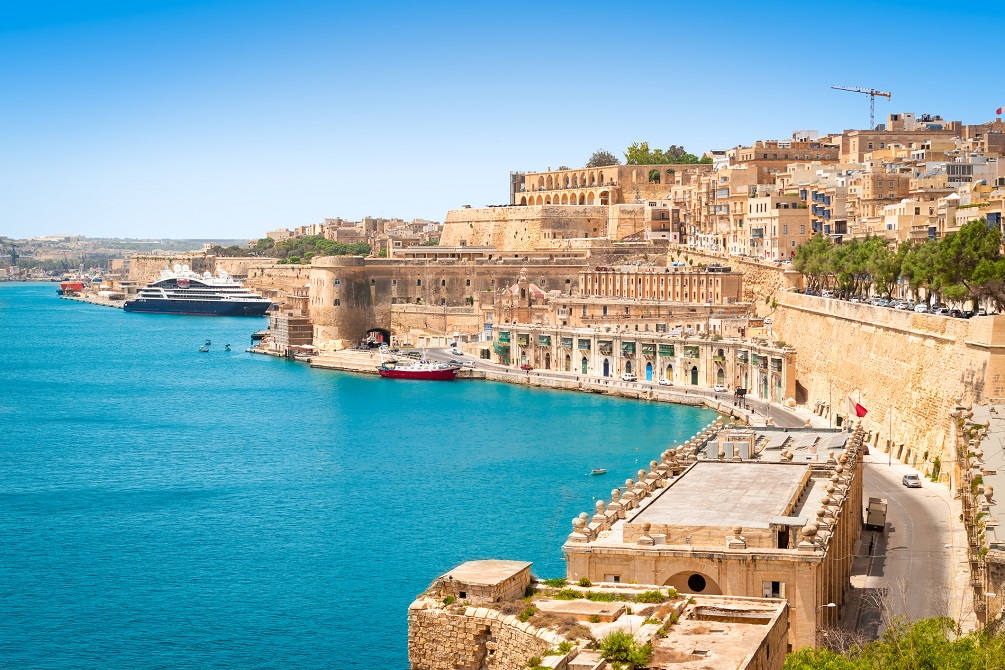 Corfu, Crete, Cuba, Fuerteventura, Gran Canaria, Lanzarote, Kos, Portugal, Rhodes, St Lucia, Tenerife, and Zante are among the amber locations where borders are open and FCDO advise enables travel.
Tui stated, "We are continually reviewing our holiday programme and cancellations in line with the government updates every three weeks, with the next update expected on the 15th July.
"We won't take any customers to destinations that will require quarantine on arrival unless this can be foregone by a Covid test, or red destinations."
Chief executive of the Latin American Travel Association and Chairman of the Travel Industry Alliance, Danny Callaghan, said: "Whilst the addition of a few countries to the green list is a welcome development, there is still a huge amount of mistrust amongst the public following the Portugal debacle, so we must keep up pressure on the government to stick to the protocols of the Global Travel Taskforce so that they don't suddenly put one of these green-listed countries back to amber.
"We also have to maintain pressure over financial support, and not allow the government to think that we are out of the woods because they've thrown us a few green-list scraps.
"There are also potential challenges with Angela Merkel trying to keep Brits out of the EU unless they quarantine.
"It was interesting to see that George Eustice, secretary of state for the environment, was criticizing Merkel over this despite him being part of the very government that is doing all it can to deter Brits from travel.
"Mind you, I notice that Angela Merkel isn't banning the German football team from coming to the UK despite the supposed risks she claims that would entail. It's nice to know that politicians from all countries are capable of the same gross hypocrisy."
Meanwhile, Sajid Javid, the new health secretary, is expected to brief MPs today on when the remaining Covid restrictions in England will be lifted.
The limits will be eased on 19th July, but Prime Minister Boris Johnson has pledged a data assessment to determine if this may be done two weeks sooner on 5th July.
The details of the review are likely to be presented to the Commons this afternoon.