The Hyatt Regency London Albert Embankment has opened, according to Hyatt Hotels Corporation. The 142-room hotel is the eighth Hyatt-branded establishment in London, reiterating Hyatt's ambitious and strategic ambitions for brand growth in the UK through 2023 and beyond.
The Hyatt Regency London Albert Embankment serves to the numerous visitors and World of Hyatt members searching for hassle-free stays in the heart of London thanks to its ideal riverside position and close proximity to the city's most renowned attractions. Westminster, the political hub of the capital and home to attractions like the Houses of Parliament, Trafalgar Square, and Big Ben, is five minutes' walk from the hotel.
The South Bank, an area renowned for its top-notch arts and cultural events, is accessible from the hotel by a short stroll along the River Thames, and neighboring Vauxhall Station offers direct access to many of the city's key transportation hubs.
Guestrooms
A total of 142 well-appointed, contemporary guestrooms make the most of the exceptional riverbank site, with many offering floor-to-ceiling windows that allow immersive views of the city's famed cityscape. A variety of executive suites are available on the 14th floor and feature king-size bedrooms, roomy, contemporary bathrooms, and cozy living rooms. They also come with a private balcony from which visitors can take in unrivaled views of London.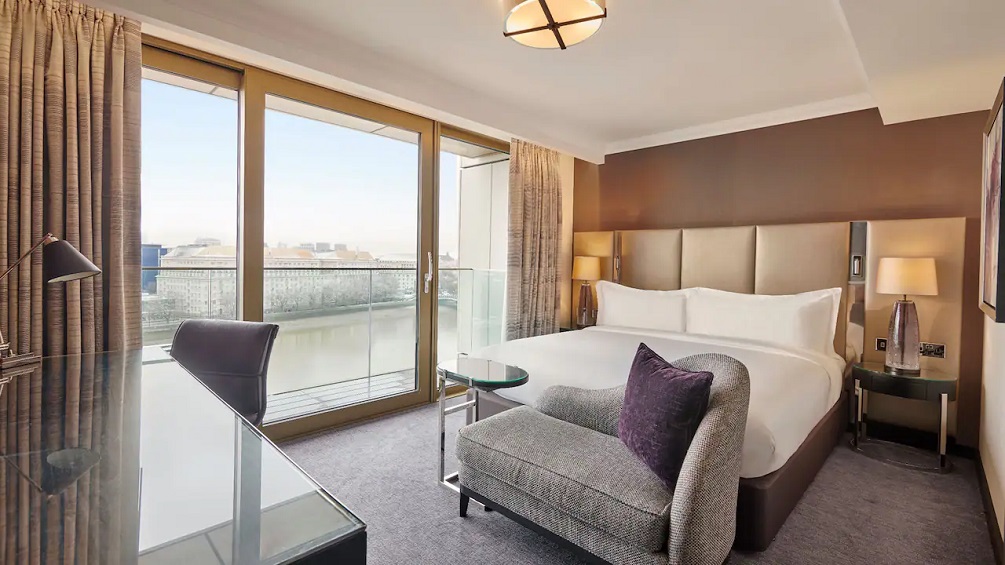 Dining
POTUS bar and restaurant offers a varied and unusual cuisine of old British favorites alongside conventional North American classics for people seeking a multipurpose environment to share, mingle, and collaborate. In the meantime, Mezemiso, a rooftop restaurant, cocktail bar, and shisha terrace, delivers genuine Lebanese and Japanese cuisine to create an unparalleled dining experience while savoring the city's breathtakingly high vistas.
Amenities
The hotel's additional amenities are a reflection of the Hyatt Regency brand's dedication to promoting efficiency and tranquility. This includes a fitness center on-site equipped with the newest Technogym machines and five technology-enabled meeting rooms that have been designed to inspire connection. Together, these spaces provide 15,273 square feet (1,419 square meters) of meeting space for a variety of events, from business conferences to group gatherings.
Ivan Drinkwater – Cannon Corporate spokesperson, said: "We are pleased about the collaboration with Hyatt to open Hyatt Regency London Albert Embankment. The hotel is set to be the destination of choice for the millions of business and leisure travelers who visit this corner of London each year. Our team is ready to provide them with intuitive service and elevated experiences amongst the bustle of one of the city's most popular areas."
The 13th hotel in the UK with a Hyatt affiliation will be the Hyatt Regency London Albert Embankment. and the eighth in the city of London, joining the Hyatt Regency London – The Churchill, Great Scotland Yard Hotel, which is a part of The Unbound Collection by Hyatt, Andaz London Liverpool Street, Hyatt Place London City East, Hyatt Place London Heathrow Airport, Hyatt Regency London Stratford, and Hyatt House London Stratford, as well as the soon-to-be-opened Hyatt Regency London Blackfriars and Park