The MSC Group has given its new luxury cruise line the name Explora Journeys, and has provided early details about the ships' onboard features and debut program ahead of the fleet's arrival in 2023.
Explora I, the first of four ships, will be delivered in two years, with the remaining ships following in 2024, 2025, and 2026.
Pierfrancesco Vago, MSC Group's executive chairman, and Explora Journeys' chief executive Michael Ungerer were present at a steel cutting ceremony for the 248-meter Explora I on Thursday morning in Monfalcone, Italy.
The 14-deck Explora I will include 461 ocean-facing suites and residences with floor-to-ceiling windows and a terrace area, according to MSC.
Interior suites at MSC Yacht Club, MSC Cruises' existing ship-within-a-ship luxury concept, will start at roughly 21 square meters, whereas suites in MSC Yacht Club will start at 35 square meters.
Explora's outdoor decks Three outdoor pools will have 64 individual cabanas, while a fourth pool will have a retractable glass canopy.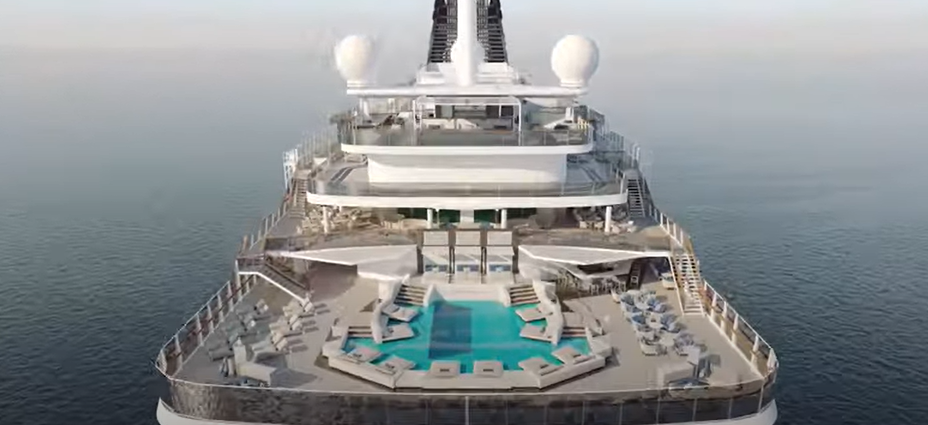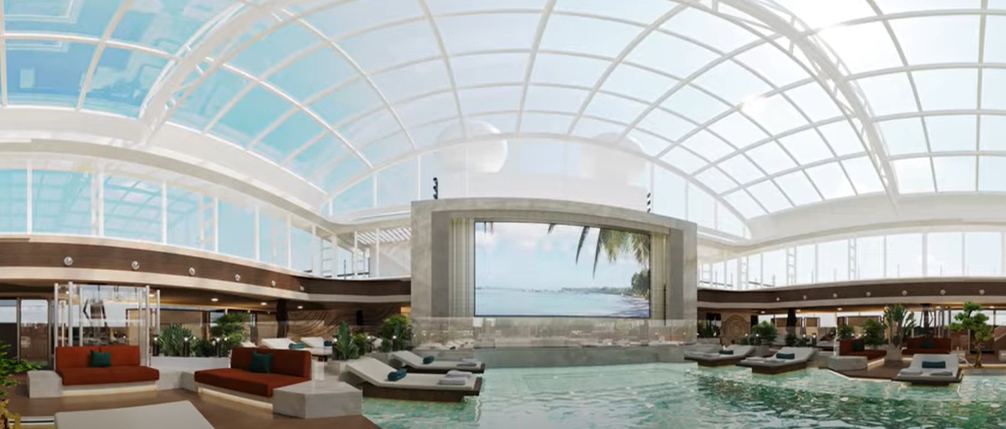 Onboard, there will be a variety of indoor and outdoor bars, lounges, and spas.
There will be nine restaurants offering flexible meal times, with a visitor to worker ratio of 1.25 to 1.
Explora I's sailings will be at least seven nights long at first, and the ship's inaugural itinerary will include stops in Saint-Tropez, Bordeaux, and Reykjavik.
The inaugural program will include calls to Kastellorizo, Greece; Bozcaada, Turkey; and Norway's Lofoten Islands. The first Explora Journey program will go on sale in the autumn of this year.
MSC emphasized the environmental advantages of its new luxury brand.
Explora Journeys vessels will not release CO2 while at berth, according to the line, and will be powered by marine gas oil, which emits less CO2 per ton than heavier bunker fuel.
Each ship will be outfitted with battery storage and the most up-to-date selective catalytic reduction technology, which MSC claims will reduce nitrogen oxide emissions by 90%.
Fincantieri's four ships will all be certified to operate with decreased underwater noise. Single-use plastics will not be utilized on board, and passengers will not be supplied single-use plastics throughout the line's land-based excursions.
Vago said: "Building a luxury brand that will redefine the cruise experience and create a category of its own has been a long-held vision of mine and my family.
"Inspired by our personal travel wishes, Explora Journeys will be an ocean escape like no other, allowing guests to relax, make memories, and cherish the time at sea with their loved ones. After all, time is the ultimate luxury."
Ungerer added: "Explora Journeys was designed for guests who want to stay longer, leave later, and travel deeper.
"Customer centricity is at the core of everything we do. We've commissioned research, organized focus groups, and hosted roundtable discussions with global specialists in luxury to design the perfect ship for our guests.
"Explora Journeys will bring a new perspective to the travel industry, reinventing the classic cruise experience for the next generation of luxury travelers."
The Explora Journeys logo was developed by Alexa Aponte-Vago, the group's chief financial officer and Vago's wife.